Saigon Saigon Rooftop Bar Ho Chi Minh City
Saigon Saigon Rooftop Bar is located on Level 9 of the Caravelle Hotel in District 1 Saigon – Ho Chi Minh City, right next to the Saigon Opera House on Lam Son Square. Saigon Saigon Bar is famous as this is the bar that the majority of the War Correspondents, during the Vietnam War (known as the American War in Vietnam), visited the bar for daily updates (and loads of drinking).
The Caravelle Hotel was the tallest building in Saigon when it was completed in 1959. Now it is surrounded by much taller buildings in every direction, with the skyline of Saigon constantly changing with the rapid development that prosperity has brought.
The Saigon Saigon Bar still has it's old world charm with wooden chairs out on the balcony with great views over the Saigon skyline.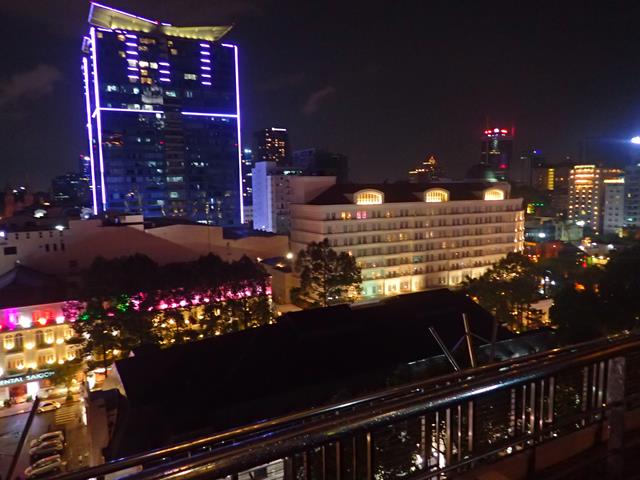 There is happy hour at Saigon Saigon Bar everyday from 4pm – 7pm when you get 50% discount off drinks. This is the best time to come in to have a nice drink while watching the sunset over Saigon.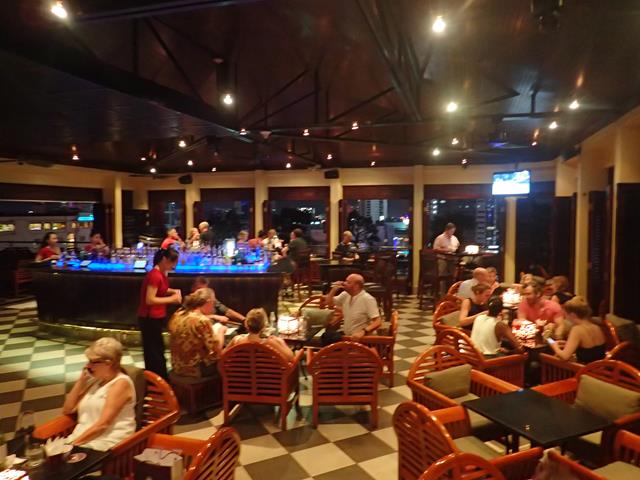 There is also live music at Saigon Saigon Bar, with different bands playing all through the week and weekend. The live music starts at 9pm most nights, 8pm on Sunday and plays until late.
As well as a great range of beers, wine, spirits and cocktails, Saigon Saigon Bar has a great food menu serving Western and Vietnamese food. The pick of the menu is one of the best burgers you can get in Saigon.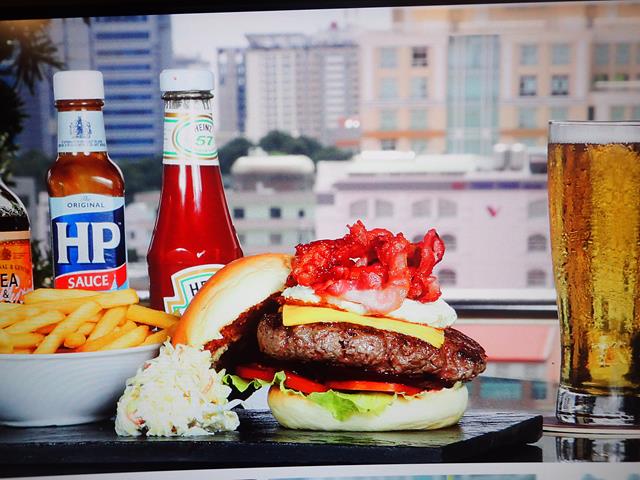 Saigon Saigon Rooftop Bar
Level 9
Caravelle Hotel
19 Lam Son Square
Ho Chi Minh City
Ph:
Website: Saigon Saigon Rooftop Bar
Check out the location of Saigon Saigon Rooftop Bar Ho Chi Minh City
Check out more Saigon – Ho Chi Minh City Travel Articles
[do_widget id=wpp-11]