Air 360 Skybar Lounge Rooftop Bar Saigon – Ho Chi Minh City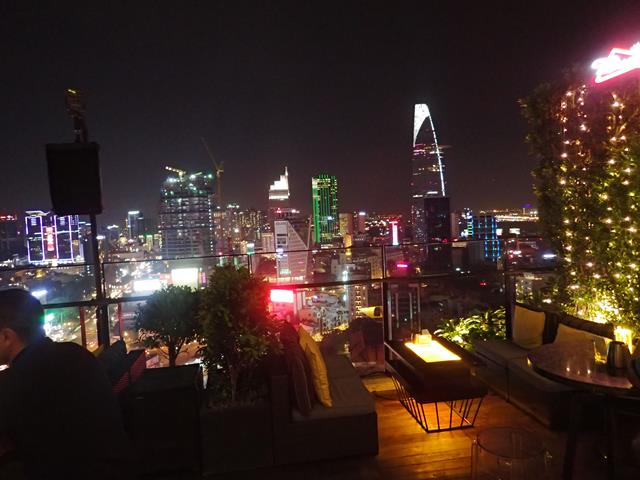 Air 360 Skybar is one of the best Rooftop Bars in Saigon – Ho Chi Minh City. Owned by the same company that runs Chill SkyBar, it has a 360 degree view over the Saigon Skyline.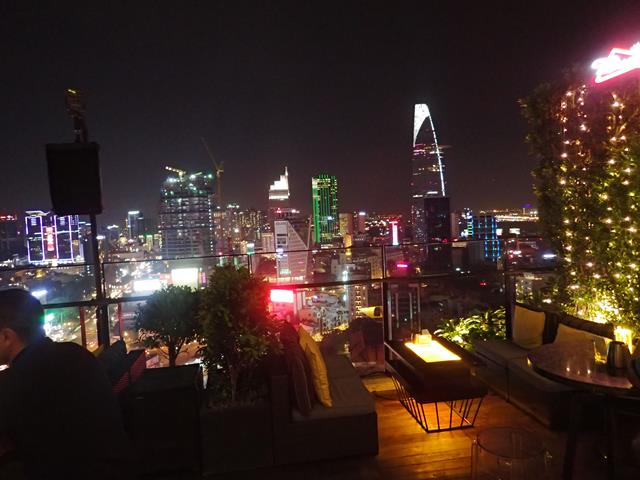 Located on Level 22 and Level 23 in the Ben Thanh Tower, not far from Ben Thanh Markets in District 1 of Ho Chi Minh City.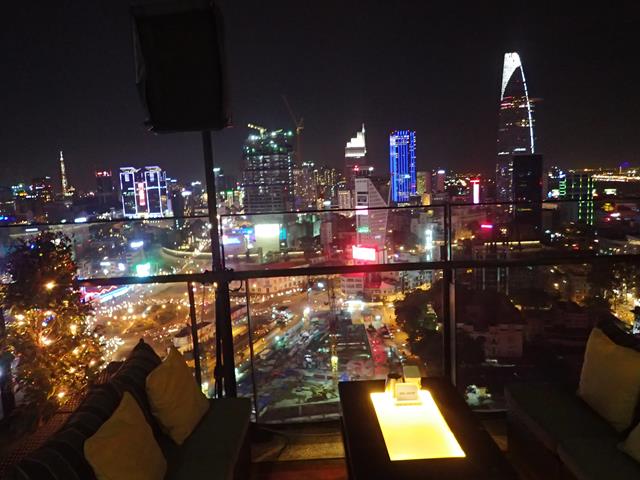 There are various promotions on the different nights of the week. They have a happy hour every night of the week from 6pm – 9pm with standard drinks costing 69,000 VND. On Sunday night is Singles night, with every one in the bar given a sticker to wear, either 'Single', 'Taken' or 'Maybe' to show your availability.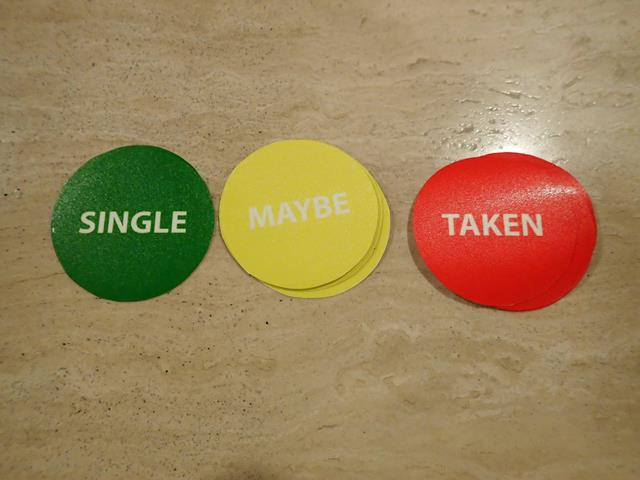 There is a live DJ playing every night with special DJs brought in for special party nights. I would place Air 360 Skybar a very close 2nd behind Chill Skybar. They are actually very close to each other, just a few minutes away by taxi so get to both of them on the same night. Like Chill Skybar, Air 360 Skybar doesn't get busy until after 10pm.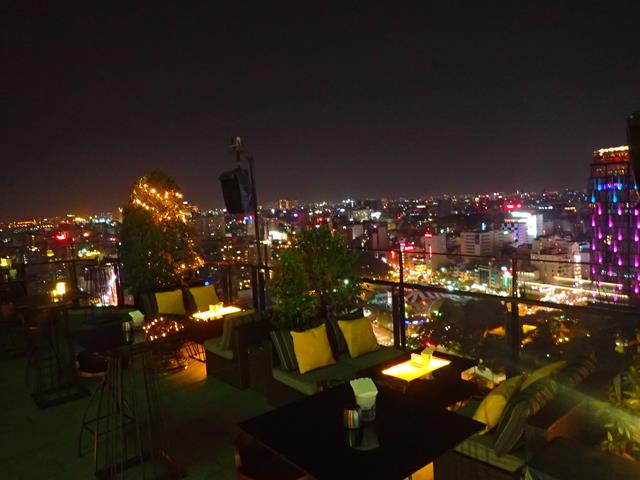 Air 360 SkyBar Lounge
Level 22 and Level 23
Ben Thanh Tower
136-138 Le Thi Hong Gam
District 1
Ho Chi Minh City
Open 7 nights a week from 5.30pm – 1am
Website: http://air360skybar.com/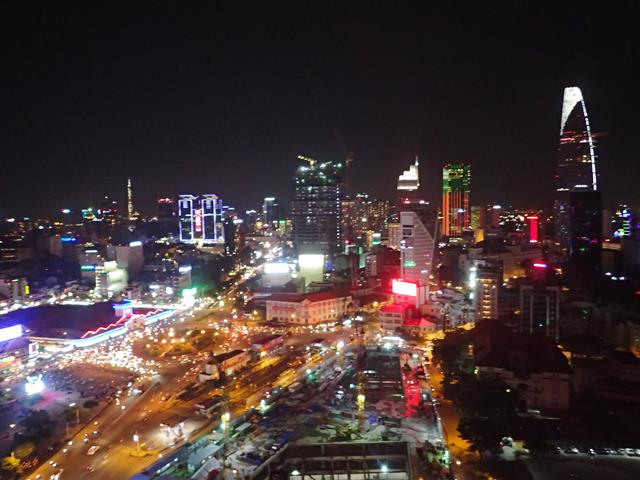 Check out the location of Air 360 Skybar Lounge in District 1 Ho Chi Minh City
[do_widget id=wpp-11]