Sky36 Rooftop Bar Danang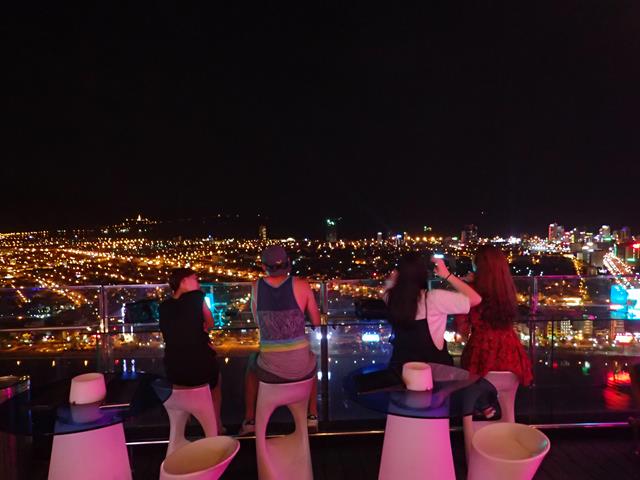 If you only get to visit 1 bar in Danang then it has to be a visit to Sky36 Rooftop Bar on the top of the Novotel Danang Hotel. This classy rooftop bar has amazing views over the Han River and down the Danang coastline.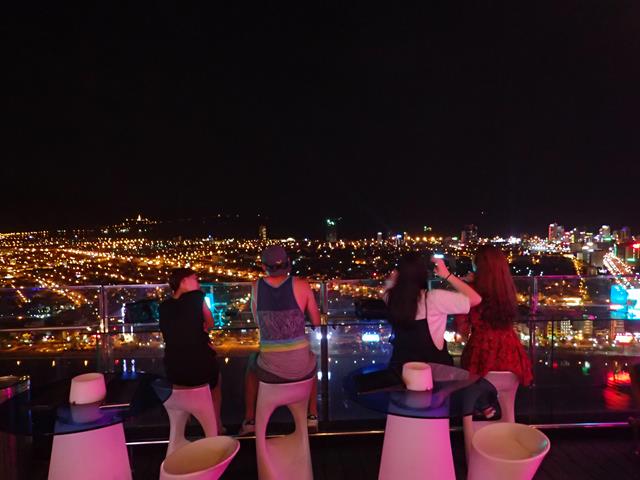 One of the liveliest bar / nightclubs in Danang, Sky36 Rooftop Bar, the bar is located on Level 36. You take an evelator from the Novotel foyer up to level 35 and then take steps up to Level 36. There is also a dining area up another flight of steps to Level 37.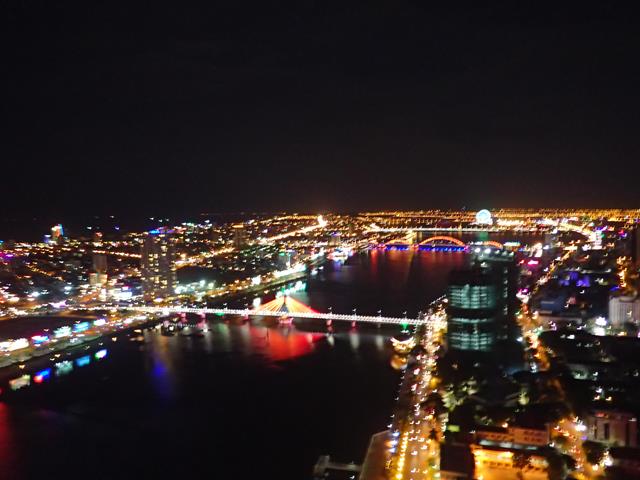 Being the best bar in Danang, the drink prices are expensive. They have imported beers – Budweiser (140,000VND), Heineken (140,000VND) or Corona (160,000VND). They have a huge selection of fancy cocktails like Royal Mojito, Vietnamese Mule, Orange Luxury or Dark Mystic, all for 250,000VND each.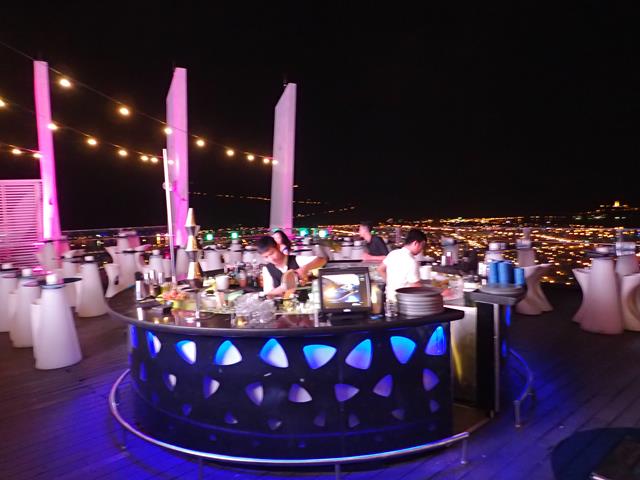 As well as having an extensive range of drinks and cocktails, Sky36 also has quite a good food menu. Food ranging from Chicken Sate (150,000VND), Beef sate (200,000VND), Mini Mix Burgers (250,000VND), Pasta Pomodoro (150,000VND), Seafood Pizza (250,000VND) and plenty of other food choices. I can highly recommend the chicken sate! Delicious chicken with a spicy peanut sauce and presented in a very unique way with the sate sticks in a tall glass with a side shot glass of sate sauce.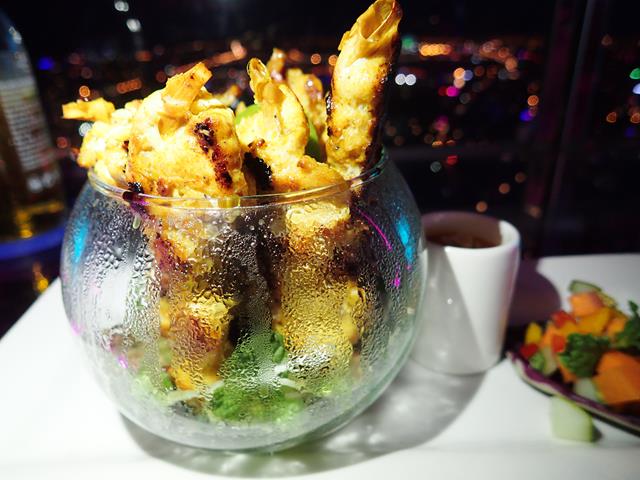 Sky36 Rooftop Bar
Level 36
Đường Bạch Đằng
Danang
Website: http://sky36.vn/
Sky36 opens everynight from 6pm. Sky36 is open until 2am every night except for Sunday when it shuts at midnight.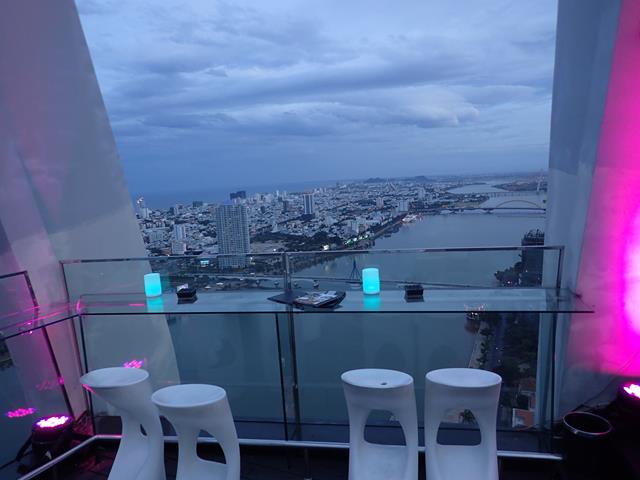 Check out the location of Sky36 Rooftop Bar in Danang
Check out the best bars in Danang
[do_widget id=wpp-18]