Chill Skybar – Most Popular Rooftop Bar in Ho Chi Minh City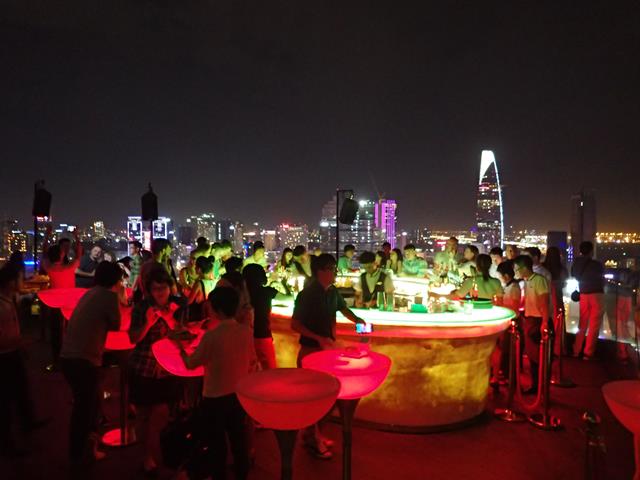 Chill Skybar is the most popular rooftop bar in Ho Chi Minh City. Located on Level 26 of the AB Tower in District 1. The open air bar has spectacular views across to the many tall buildings in Saigon.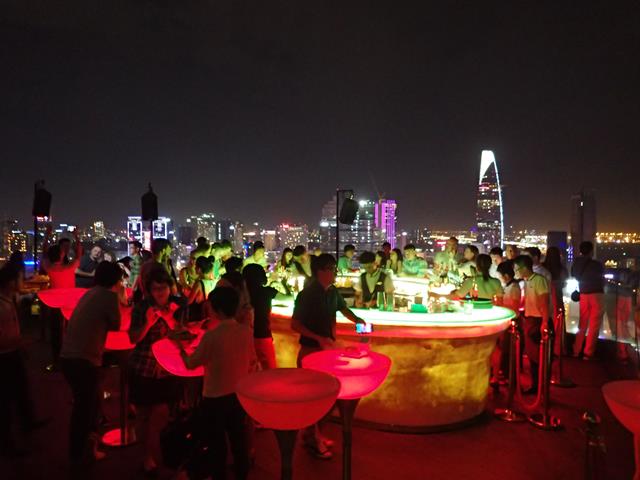 With being the most popular bar, with one of the best views, expect the drink prices to be expensive. To give you an idea on prices, I had a Vodka Lime and Soda which cost 242,500 VND (around US$10 or A$14). They do have happy hour when the drinks are discounted 50%. If you get there before 9pm you can enjoy the cheaper drinks. It is still quite busy early in the evening but the real crowd starts to come to the bar after 10pm.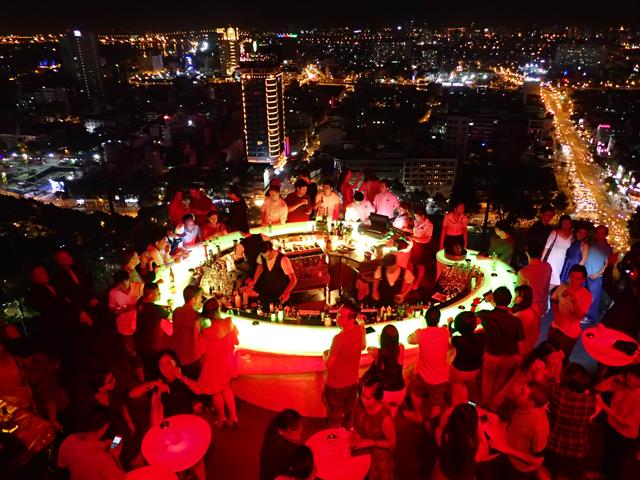 The bar menu has a huge range of cocktails. It is very cool to stand around the circular bar and watch the barmen making the cocktails as well as enjoying the spectacular view.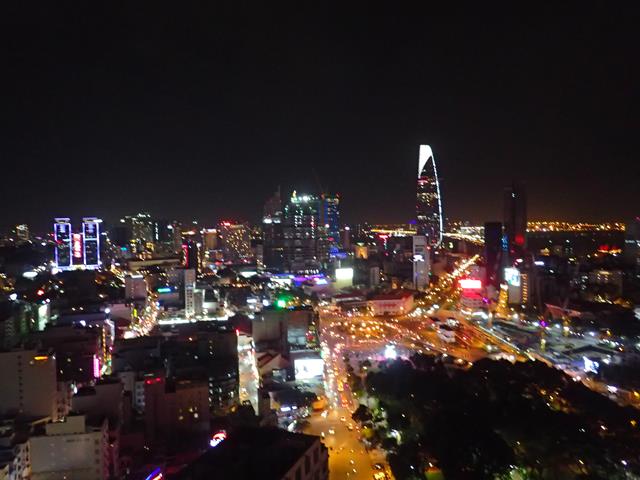 I was chatting to one of the security guards close to the bar and he told me that lots of friendly local girls come to Chill SkyBar from 9.30pm.
Chill SkyBar is open every night from 5.30pm until 2.30am.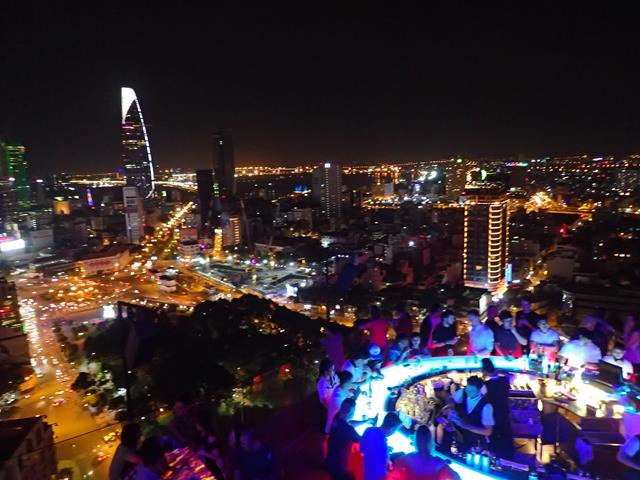 Before hitting Chill SkyBar you should try dinner at Sorae Japanese Restaurant which is on Level 24 of the same building as Chill Bar. Sorae serves up the best sushi in Saigon. Check out our review for Sorae Japanese Restaurant.
It is also a short walk from Chill Skybar to Bui Vien Street which is the backpacker night life area, with a street lined with cheap bars where you can drink for 1/4 of the price of Chill SkyBar.
There is also another rooftop bar, owned by the same people that own Chill SkyBar. Air 360 Rooftop Bar is only around 10 minutes walk from here.
Chill SkyBar
Level 26
AB Tower
76 Lê Lai
Bến Thành
Hồ Chí Minh
Website: http://www.chillsaigon.com/
Check out the location of Chill Skybar in Ho Chi Minh City