Best Beach Bar on Phu Quoc Island Vietnam – Rory's Beach Bar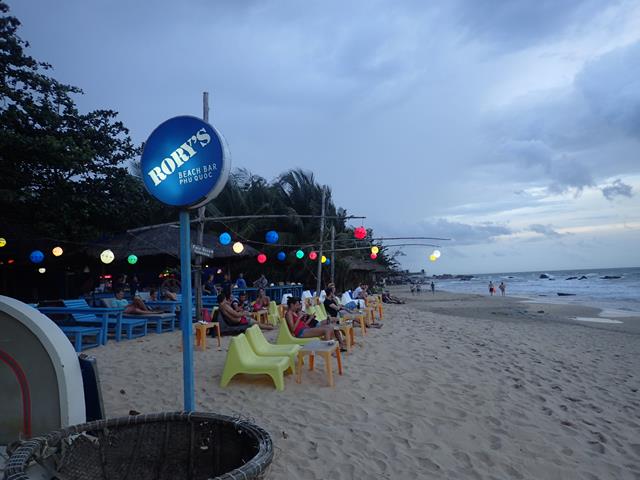 Phu Quoc island is rising in popularity as a wonderful island to visit for a relaxing beach holiday. Long Beach is one of the most popular beaches to stay on as there are loads of nice beach resorts and it has the Best Beach Bar on Phu Quoc – Rory's Beach Bar.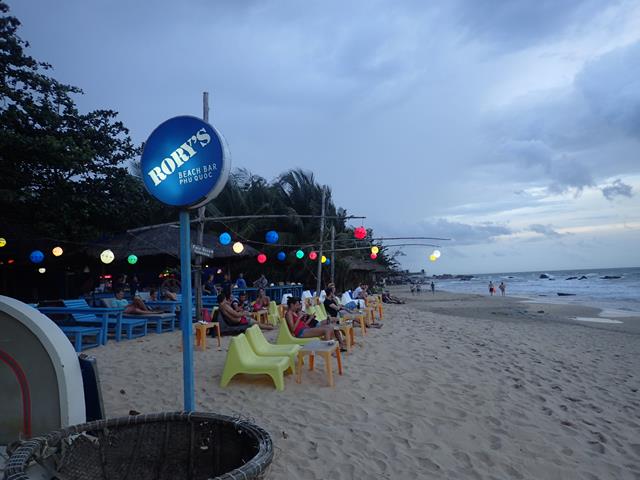 Located right next to La Veranda Resort, Rory's Beach Bar is not just a bar but a very cool beach side location to come to for breakfast, lunch, dinner and some cheeky cocktails while watching the amazing sunsets over Phu Quoc Island. This is a family friendly bar / restaurant. No 'chicken' girls are allowed into this bar!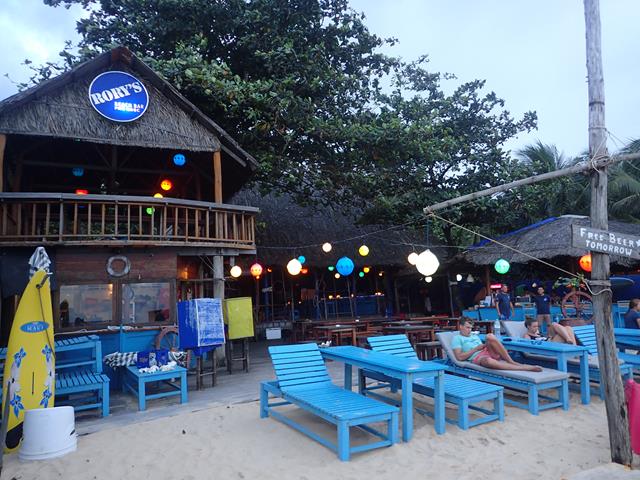 Rory's Beach Bar is the best beach bar on Phu Quoc but that doesn't make it pretentious with expensive prices. It is actually totally the opposite. The drinks are very cheap. 30,000 VND for a beer! That's A$1.70 or US$1.35 for a cold beer. That is awesome!
There are nice deck chairs out the front of Rory's Beach Bar where you can sit on the sand. Then there are tables and chairs where you can sit down to the great food that Rory's serves up. There is also a large inside area in case it is raining where you can sit and relax with your cocktail or food and get out of the rain.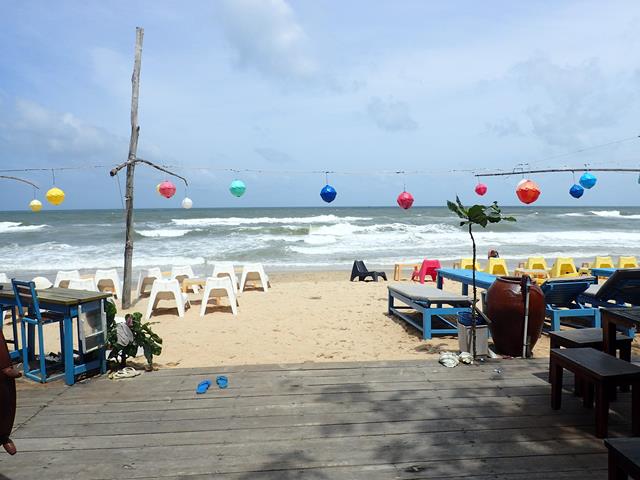 Rory's Beach Bar opens for breakfast from 9am. It is open late at night until around 2am – 3am depending on how busy it gets. It does get busy! There is a live DJ playing music most nights of the week.
When it comes to the food there is heaps of great food to choose from. I got in for breakfast, lunch and a few dinners and enjoyed all the food. Top pick of the menu is the Aussie Hamburger which comes with real beetroot like an Aussie burger should have.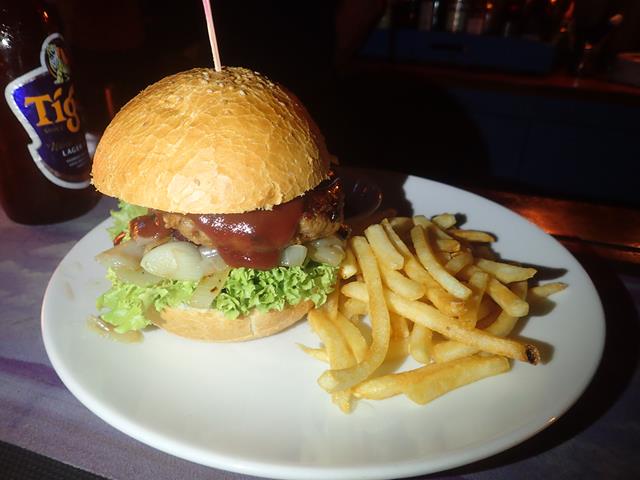 And they have a good selection of pizza which has loads of flavour.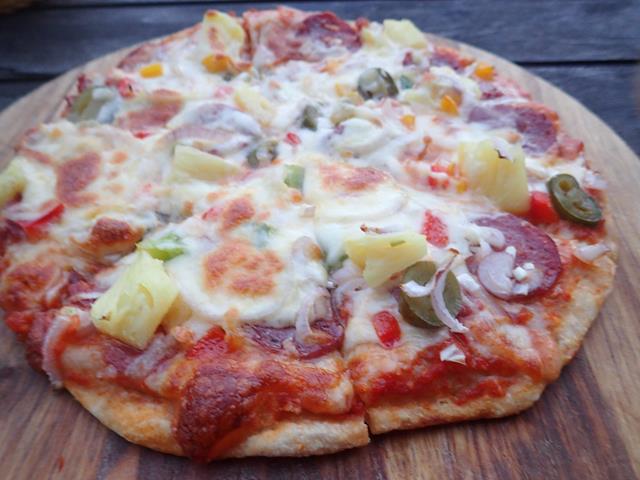 For breakfast you can get anything off the lunch / dinner menu or they have a cut down simple breakfast menu with a choice of baguette with butter and jam, toasted ham and cheese baguette, seasonal fruit platter or my 'breakfast of champions' the choice of eggs with baguette and butter. They have awesome coffee to go with your breakfast.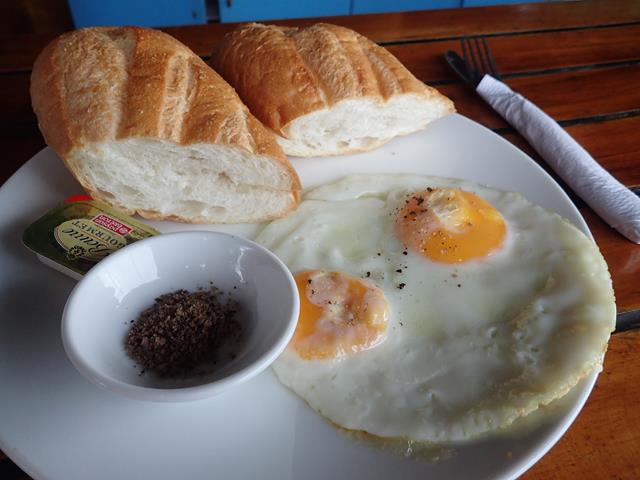 Check out the location of Rory's Beach Bar on Phu Quoc Island Vietnam