Bibimbap Korean Restaurant Kuta Bali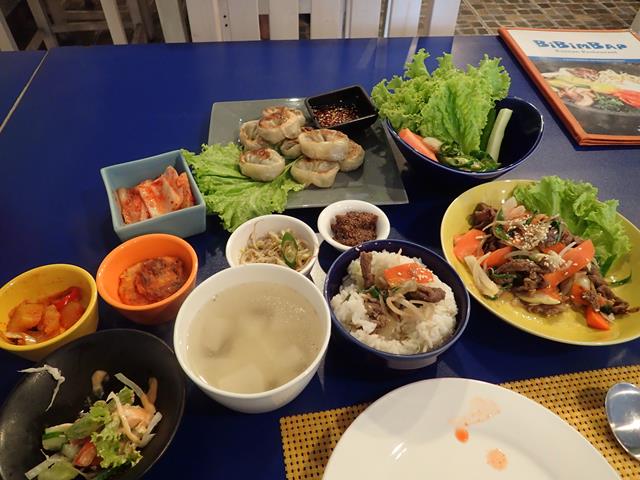 There are less than a handful of Korean restaurants in Bali and Bibimbap is the only Korean restaurant in Kuta Bali, the most popular tourist area of Bali. Bibimbap is located at the northern end of Kuta on Jalan By Pass Ngurah Rai, just at the large roundabout (with the big statue, see pic at the bottom of this post), right at the turn off to go to Sanur.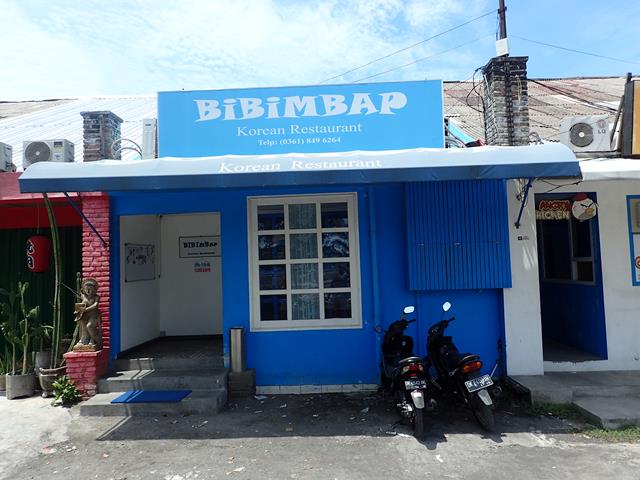 Bibimbap has a range of Korean food including Bibimbap hot stone bowl dishes, Gimbap and noodle dishes, Jjigae and Baekban dishes, Meats and BBQ dishes (this is not a Korean BBQ restaurant so the BBQ dishes are cooked in the kitchen and brought to your table).
I ordered 2 dishes for lunch, the Bulgolgi beef (one of my favourite Korean dishes) and the Gun Mandu fried dumplings. I had completely forgotton about the side dishes that comes with Korean meals, as soon as I ordered my 2 dishes, 5 side dishes arrived at my table, with a salad, spicy potatoes, small Korean pancakes, a bean sprout salad and ofcourse a bowl of delicious kimchi.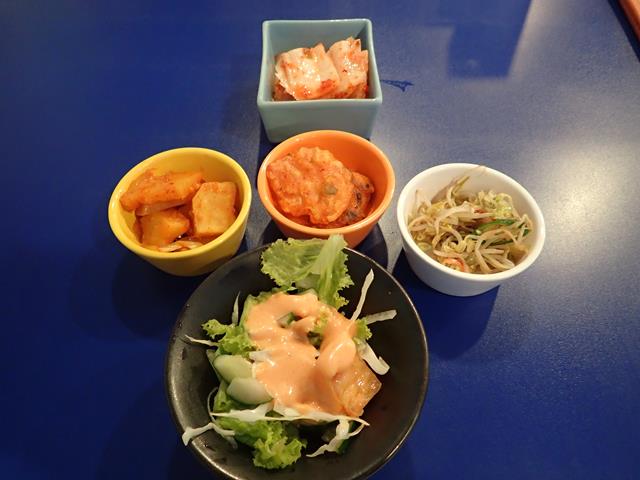 It wasn't long before the Bulgolgi dish came out which came with another bowl of salad, a small bowl of spicy chilli paste and a potato soup. Then the fried dumplings came out with it's own bowl of chilli sauce. All up I had 13 dishes and plates on the table.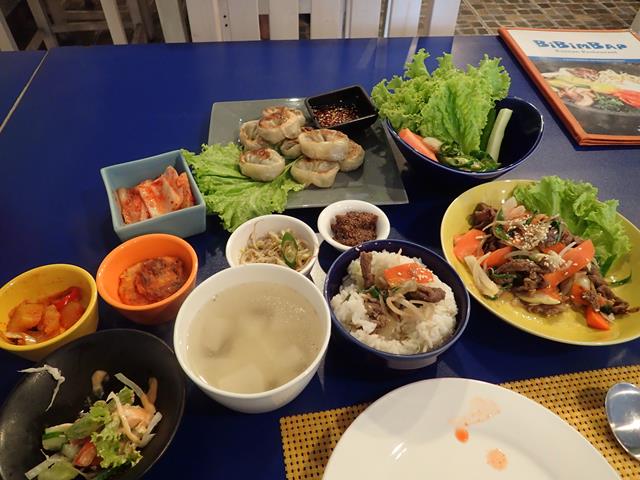 I thought it was alot of food though I managed to plow through most of it. The bulgolgi was very nice but I must say the fried dumplings were awesome.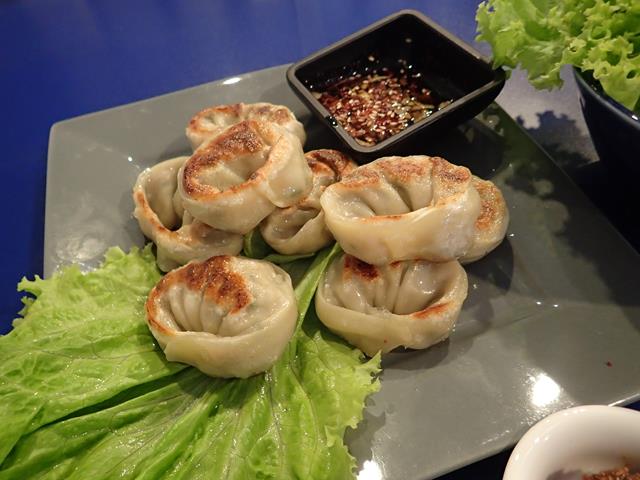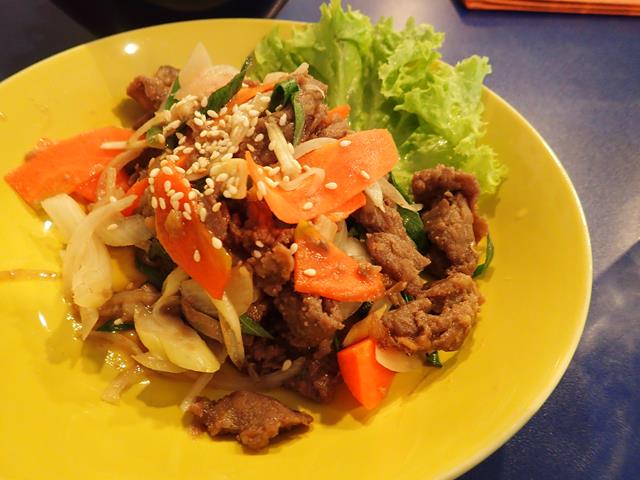 This is only a small Korean restaurant though it really is worth a trip to for their excellent Korean food. It takes around 20 minutes to walk to Bibimbap Korean Restaurant from Kuta Beach (or a 30 minute stroll), I caught a taxi there from my hotel in Kuta Beach and it took around 25 minutes to get there. The taxis from Kuta Beach have to travel right along the beach front and turn right at Legian, then there is heaps of traffic which snakes through the back of Legian and Kuta to get to the Jalan By Pass Ngurah Rai. My taxi took the wrong turn off and started heading to Sanur and had to drive a few minutes before he could turn around to come back. My taxi trip cost just over 50,000Rp from the Mercure Kuta Beach Hotel, right next to the Hard Rock Hotel.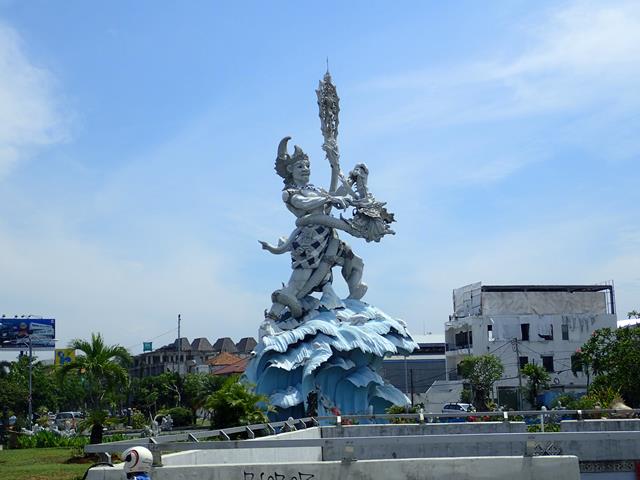 Check out Google Maps for the location of Bibimbap Korean Restaurant
Bibimbap Korean Restaurant
Jalan Bypass Ngurah Rai No 120 AB
Kuta Bali
Ph: (0361) 849 6264
Open 7 days a week from 11am – 10pm
Check out the most popular articles about Bali on this site: