Mercure Kuta Beach Bali Hotel International 4 star hotel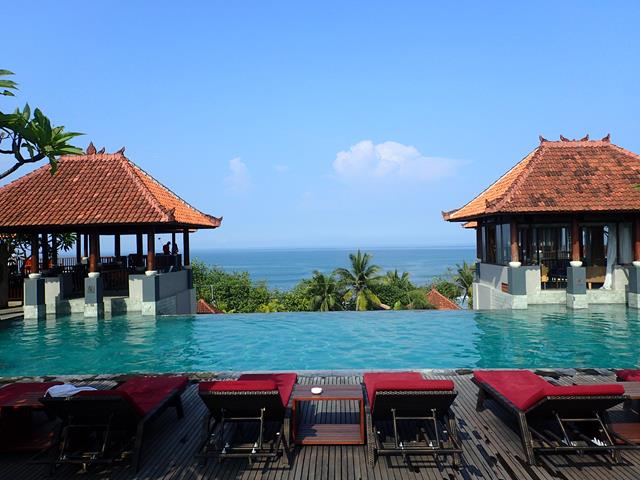 Mercure Kuta Beach Bali Hotel is a good quality 4 star hotel, part of the Accor Hotel chain. This hotel is in the perfect location, directly opposite Kuta Beach, 5 minutes walk down to the huge Beach Walk Shopping Centre, and plenty of great restaurants within walking distance.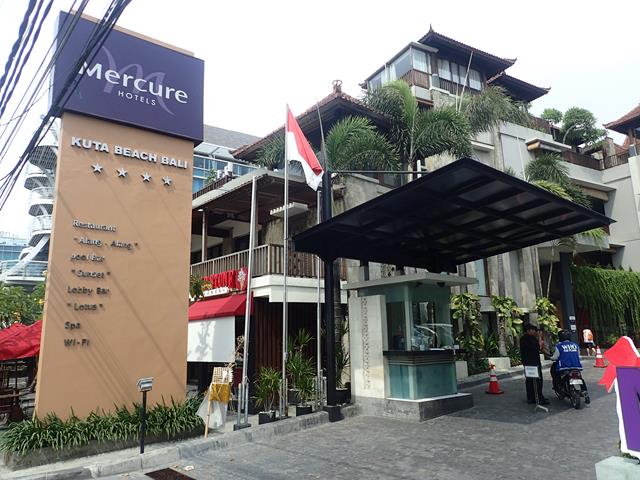 The rooms at the Mercure Kuta Beach Hotel are only small but comfortable with air-conditioning and cable TV. I spent 5 nights at the Mercure Kuta Beach and I would recommend this hotel to anyone wanting to be in the heart of Kuta Beach.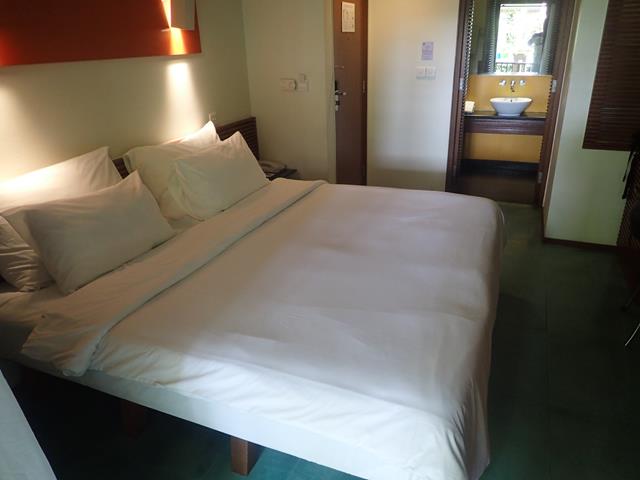 The rooms have a nice balcony which look into the large open atrium with the Balinese pond with huge carp fish inside.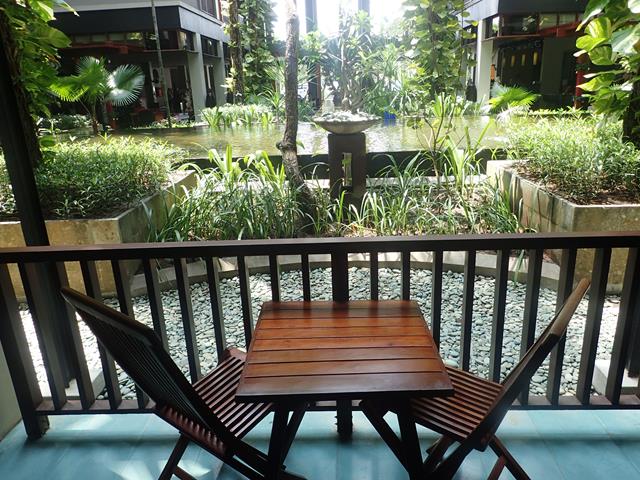 At the front of the hotel is an office for Odyssey Surf School which gives lesson on how to surf.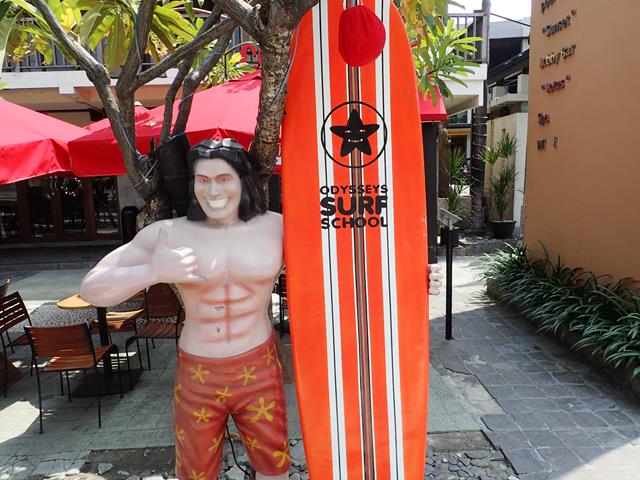 The WiFi internet at the hotel is a bit slow (1mb/s) but I managed to do everything I needed to do. It was quite reliable and never dropped out.
The swimming pool is one of the highlights of the hotel. Located on level 4 with great views over Kuta Beach. The pool is only 20 meters long so not the best if you want to do laps but great for taking a plunge on a hot Bali day.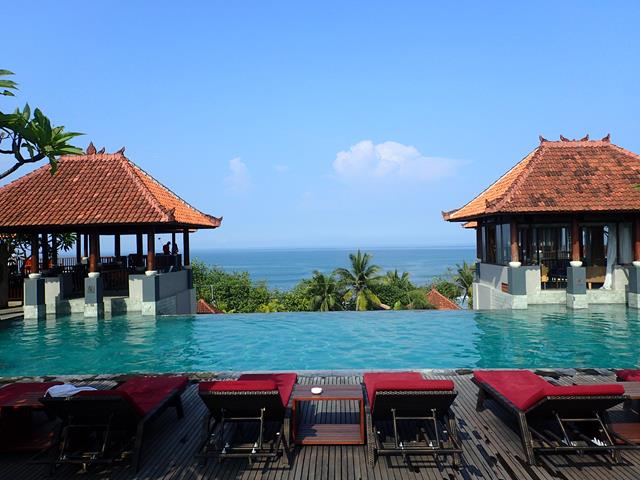 There are plenty of good restaurants within walking distance from the Mercure Kuta Beach Hotel. Here are some restaurants I recommend near the Mercure Kuta Hotel.
Pronto Pizza is a small Pizzeria serving the best Pizza in Bali. It is located just 2 minutes walk from the Mercure Kuta Beach Hotel on Poppies Lane I.
Jamie's Italian Restaurant is only a few minutes walk from the Mercure, just around the corner at the Hard Rock Hotel.
Paradise Dynasty Chinese Restaurant is located within the Beach Walk Shopping Centre just 5 minutes walk from the Mercure Kuta Hotel.
There is a buffet breakfast in the restaurant on Level 4, just behind the swimming pool. Breakfast time is a whole new experience. The food is catered to the mostly local Indonesian tourists that stay at the Mercure. This means no pork! Balinese do eat pork and usually you get really good bacon and pork sausages at the hotels in Bali. But as most of the tourists that stay at the Mercure are from other parts of Indonesia they have beef bacon (not real bacon) and chicken sausages. It can get really busy at breakfast time. One morning I had to wait about 10 minutes to get a table. When I finally got a table I had to guard it to stop other people sitting down. Every time I went to get some more food or coffee I would come back with someone sitting at the my table. One time I came back and some kid was sitting at my table slurping down his corn flakes topped with chocolate milk. I tried to send him back to his parents table but he just ignored me. Then some women walked up to my table and tried to plonk her kid down next to me. I told her to take her kid away.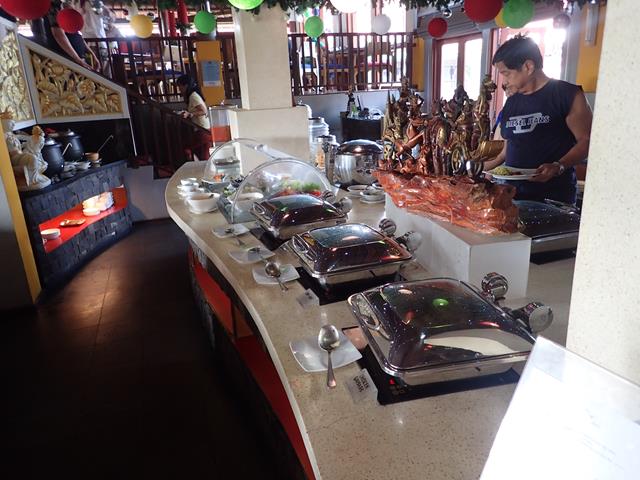 Mercure Kuta Bali Hotel
Jalan Raya Pantai Kuta No. 10X
Kuta Beach
Bali
Ph: +62 361 767411
Website: http://mercurekutabali.com/
You can often get discounted room rates from Agoda Hotel booking website
Check out the most popular articles about Bali on this site: