Cocotinos Boutique Resort and Spa Sekotong West Lombok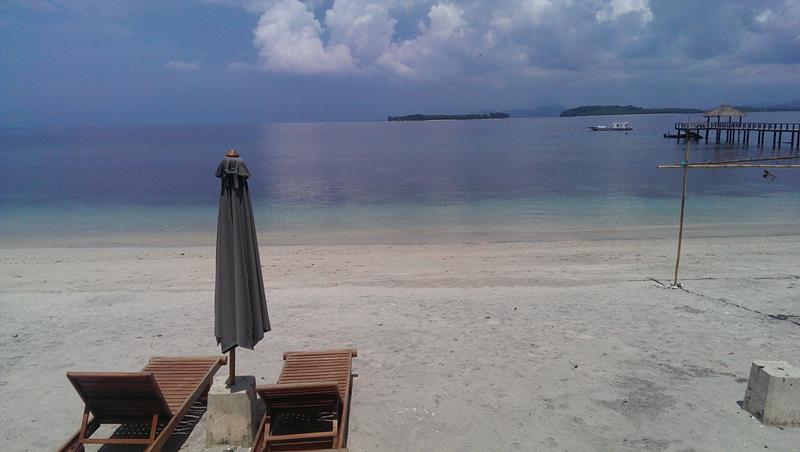 I booked into Cocotinos Boutique Resort in Sekotong West in Lombok with a dive package as wanted to do as much diving as possible around the southern Gili Islands in West Lombok. 4 nights with 9 dives. I did not leave the resort as there was no need to. All my food was included in the package, 9 dives over 3 days kept me busy during the day and the evenings was spent eating and relaxing after some exhilarating dives with so much to see.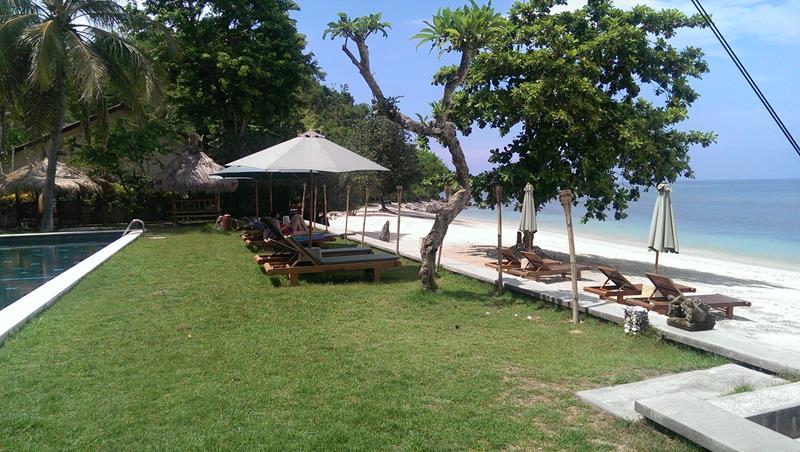 Cocotinos is the only resort found in Sekotong and is located on a beautiful white sandy beach with it's own jetty with boats available for scuba diving, snorkeling or trips out to the southern Gili Islands.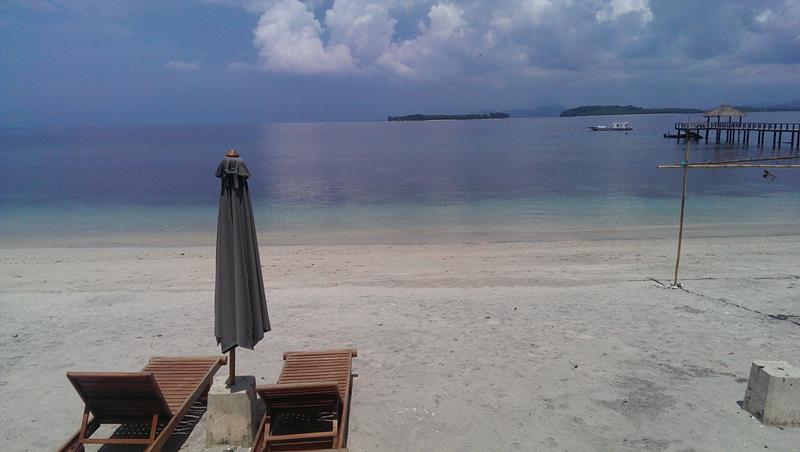 The resort was mostly full with families with small children who spent their time relaxing by to pool. snorkeling off the beach right in front of Cocotinos and enjoying the yummy food in the Ela Ela Restaurant found at the front of Cocotinos.
The scuba diving around the southern Gili islands
My dive master for most of my 9 dives was Mosley, who is a local guy from Lombok. He was fantastic and really knows the reefs around all the dive sites. Every pre dive briefing he would explain the conditions, the depth we would go to and what to expect to see down there. Most times he found the things he said we would find. At Gili Rengit he said we might see Pygmy Seahorses at around 20m – 22m. We dove straight down to 21m and within minutes he had found the tiny Pygmy Seahorses which are as big as your fingernail. If I didn't have Mosley diving with me I would never had found them.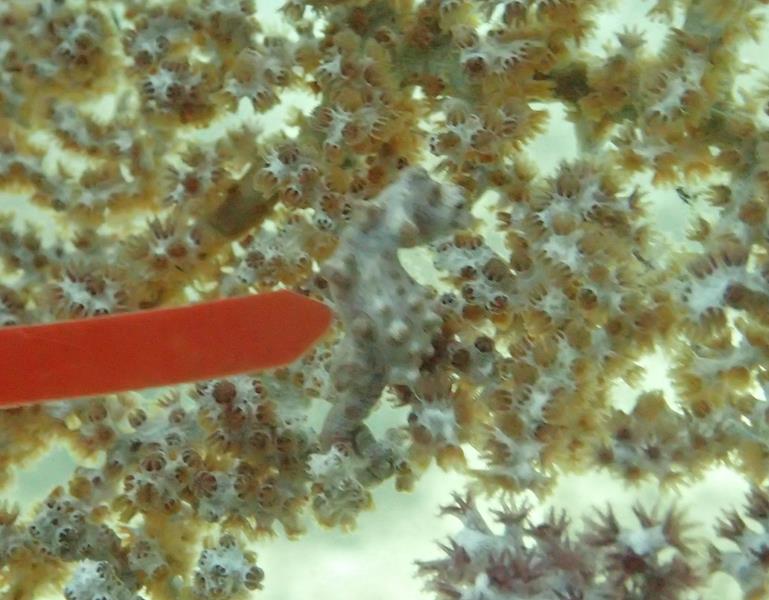 At the Sunken Reef he said he was looking for reef sharks. Within 5 minutes of going down he had found a small reef shark laying under some table coral.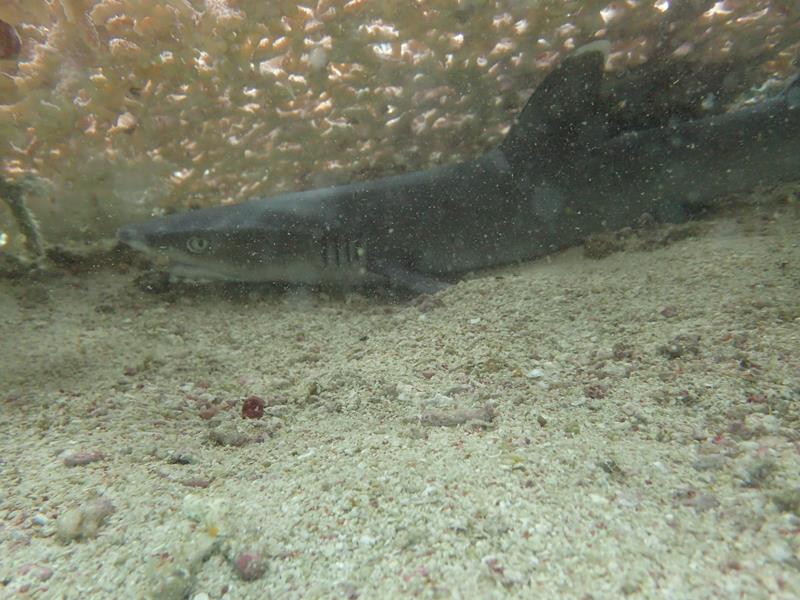 Some of the other things we saw on the 9 dives included frog fish at Gili Rengit West, reef octopus at a few sites, Kuhl's stingrays, a few different types of Moray Eels, Scorpion fish, Harequin shrimp, Mantis shrimp and a heap of different types of Nudibranches.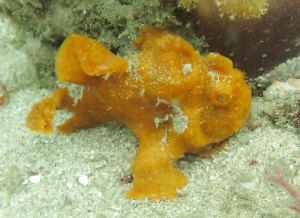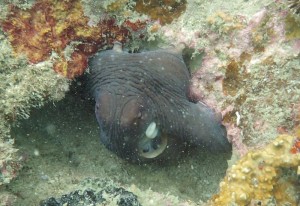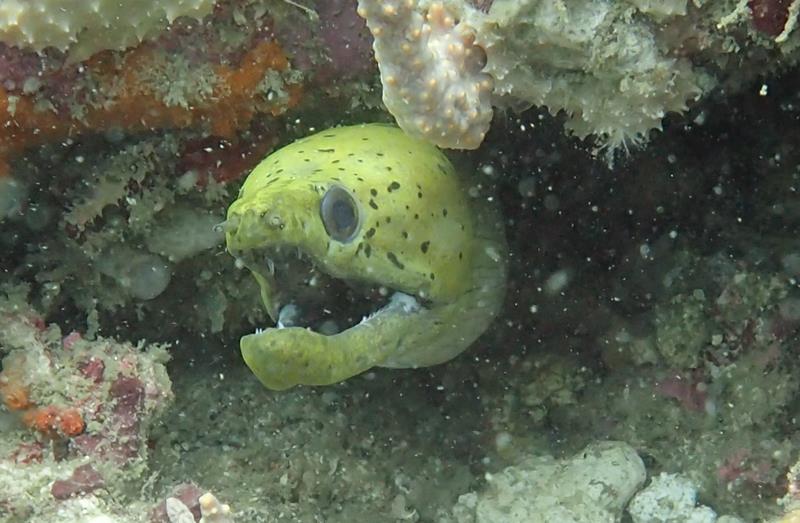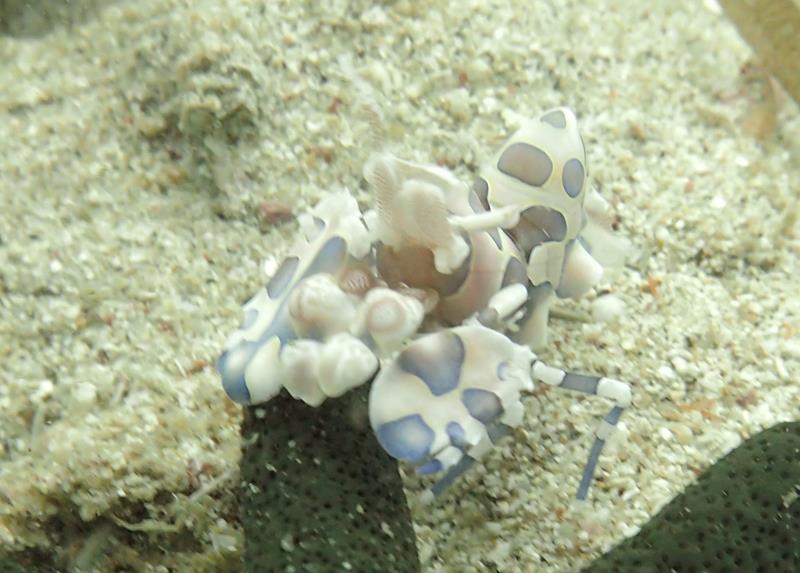 Getting to Cocotinos Boutique Beach Resort
Cocotinos Boutique Beach Resort is located in West Lombok just along from Sekotong West village. It is located just under 1 hours drive from Lombok International airport. You can also drive from Senggigi Beach in around 1.5 hours. The roads in Lombok are really good condition which makes it a comfortable drive. The road from the airport in Praya, the centre of Lombok is brand new and probably the best road I have driven on in Indonesia. Cocotinos can arrange a pick up from the airport or from Senggigi.
You can book Cocotinos direct on their website – Cocotinos Boutique Beach Resort or you can also book through many of the online booking services which often have special deals or discounted prices. Check out Cocotinos on Agoda for special deals.
Cocotino's also have another dive resort in Manado Sulawesi Indonesia.
Expect some slow service and some annoyances:
– Now let me just say I thoroughly enjoyed my time at Cocotinos and would stay there again in a flash. But TII (This Is Indonesia) so expect a bit of slack service and don't get up tight about this. This is Indonesia after all and the service is not one of their strengths.
Just some of the annoyances I experienced – First I had booked a dive package which included a return car transfer from the airport. No one contacted me to ask for my flight number for pick up. I emailed them 3 days before arrival and sent them my flight number and asked them to confirm the pick up. I got an email 1 day later that it would cost me 500,000Rp for the pickup. I emailed back and explained I had booked a dive package which included the car pickup. No response after 24 hours so I emailed them again. They then responded that yes I did get car transfers and someone would be waiting at the airport. Sure enough the friendly Wadi was waiting at the arrivals hall with a Cocotinos sign.
Weeks before I had arrived I emailed the dive centre to ask if I could complete some speciality dive courses or the advanced Open Water PADI course while I was there. Zaiyal, the resident Dive Master emailed me all the details and the extra cost to complete the courses. When I arrived he said that he was too busy and I was unable to complete any courses while I was there. He said he had another customer completing her Open Water Dive course with him and he didn't have time to do any courses with me. Well turned out my first dive, the other customer came out for her last open water course and was finished her course after the dive. Oh well, I'll just do my advanced course some where else.
I also noticed Zaiyal had me listed to completed 6 dives, not the 9 that I had paid for. I asked him why only 6 s I had paid for 9 and he said he would check with reception. Later that day he said to me that he checked and I had only paid for 6 dives. I went back and checked my reservation and I had paid for 9 dives. I went to reception and asked and they confirmed I had paid for 9 and said they will let Zaiyal know. I did get my 9 dives no problem but I don't understand who Zaiyal checked with!
Some other little annoyances which are very typical in Indonesia is the service in the restaurant. The staff in the restaurant are lovely and friendly though they forget things so easily. Often I would sit down and they would ask if I wanted tea or coffee. I would order coffee and then go get some of the awesome buffet breakfast. I would come back and no coffee. After 5 minutes I would have to remind the staff about the coffee. They would apologise and the bring the coffee. No big deal. Don't sweat the small stuff!