Flight Review Bangkok Airways Bangkok to Trat airport – close to Koh Chang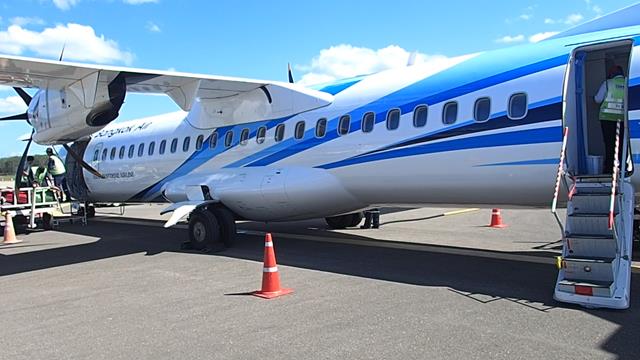 Airline: Bangkok Airways
Flight no: PG305
Route: Bangkok Suvarnabhumi Airport (BKK) to Trat Airport (TDX)
Aircraft type: AT72-500
Flight time: 1 hour
Travel class: Economy Class
Check out the full flight review video
2 years ago I visited Koh Chang island in the Gulf of Thailand. I traveled from Bangkok to the ferry port that crosses over to Koh Chang island. The car trip took just over 5 hours, plus the 30 minutes to go across on the ferry. It's not the most exciting car trip, so when I planned to return to Koh Chang I had already decided to fly instead.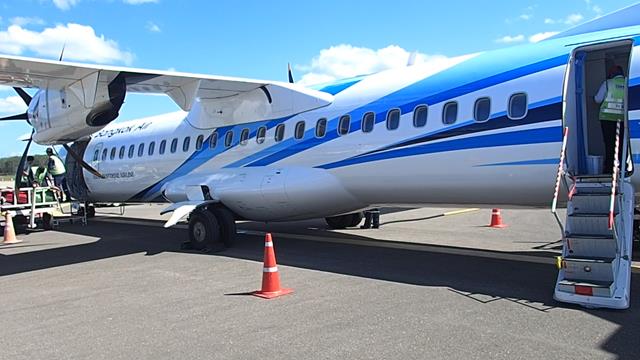 The closest airport to Koh Chang island is Trat. It's only about 20 minutes away by mini-van to the ferry port to cross over to the island.
I searched for flights and the cheapest I could find was with Bangkok Airways which flies 3 times a day between Bangkok's Suvarnabhumi Airport (BKK) to Trat Airport (TDX)
Bangkok Airways use the AT72-500 Twin propeller plane for the route from Bangkok to Trat airport. The AT72-500 sits 70 people, all in economy seats.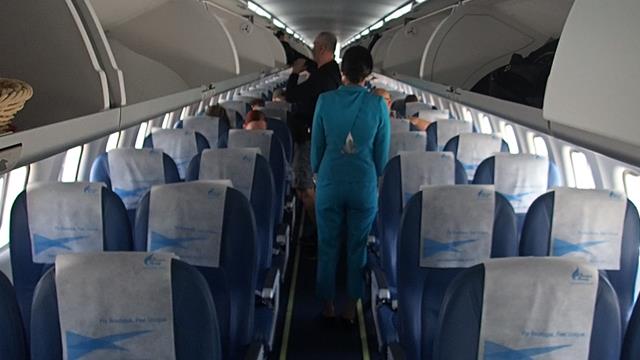 I was in one of the best seats on the plane, seat 1A. Any of the seats in the front row have more leg space than any other seats. These 4 seats at the front are 1A, 1B, 1C and 1 E. The plane boards from the back of the plane. Some people say you should get a seat at the back of the plane to be first off but I don't think it matters. It doesn't take that long for 70 people to get off this aircraft, and everyone is off the plane and then have to wait for the luggage to come off after. So even if you get off the plane first you are still waiting for luggage.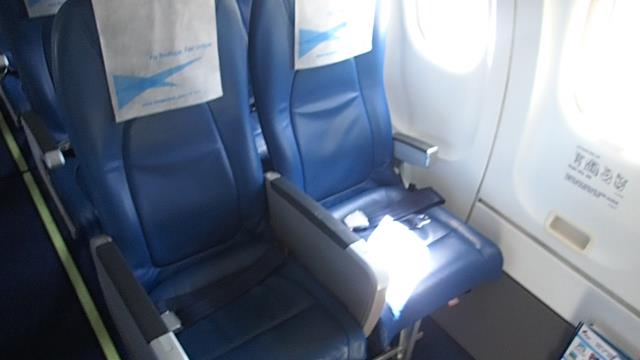 I wasn't expecting a meal at all so was pleasantly surprised when they served up the plate of chicken pasta and a side dish of melon straight after we took off.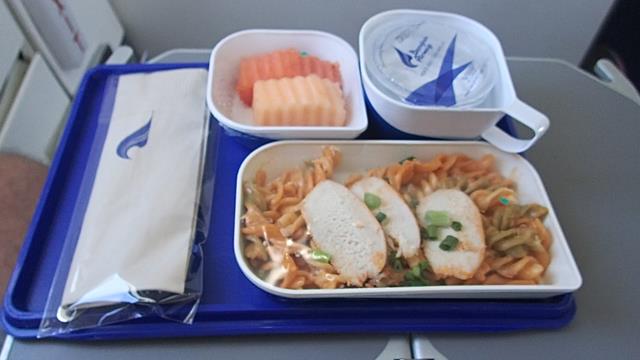 From Trat airport it is very easy to get to Koh Chang island. At the airport there is a travel counter where you can book a mini-van transfer to Koh Chang island. For 500 Thai baht the mini-van will drop you off on the island to your hotel. This 500 Baht includes the costs of the ferry ticket.
Now when you think that I left my Bangkok hotel at 8.30am and arrived at my hotel on Koh Chang around 2pm (5.5 hours later) then you don't really save much time compared to driving from Bangkok to Koh Chang. But flying there is so much more relaxing then sitting in a car for more than 5.5 hours!
My ticket cost 3190 THB plus 100 Passenger service fee so total of 3290 Thai Baht (around A$123). I guess this time of year, the week before Xmas is peak travel times for flying in Thailand. Though this price does seem to be a typical price through December, January and February. Other times of the year it can go down to 2550 Thai Baht.
Check out the most popular Flight Reviews on this site:
[do_widget id=wpp-6]