Great Burgers at Hard Rock Cafe Surfers Paradise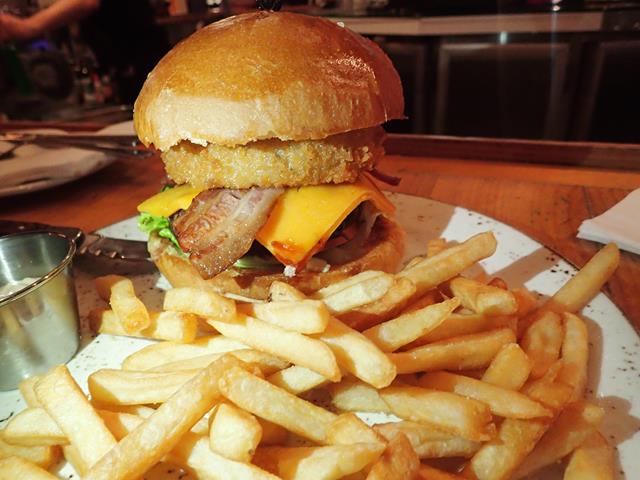 There is one certainty about cities around the world! If the city has a Hard Rock Cafe, then you are assured to get a great burger there. I have visited many Hard Rock Cafes around the world and they always serve up great burgers. The Hard Rock Cafe in Surfers Paradise Queensland is no exception.
Located in the heart of Surfers Paradise, on the corner of Caville Avenue and Surfers Paradise Boulevard, the Hard Rock Café in Surfers Paradise is still one of the most popular restaurants on the Gold Coast.
I went in for dinner at the Hard Rock on a Monday evening. I got there at 6pm and the place was packed. Lots of families happily digging into the delicious food, and loads of younger crowd sitting around the bar and out on the balcony starting the evening with a cocktail or cold beer!
All around the walls of the Hard Rock Café is the usual rock memorabilia that you would expect from a Hard Rock.
Hard Rock Cafe
Paradise Centre
Cnr Surfers Paradise Blvd and Caville Ave
Surfers Paradise
Ph: (07) 5539 9377
Website: http://www.hardrock.com/cafes/surfers-paradise/
Check out the location of Hard Rock Cafe in Surfers Paradise Gold Coast