Nepalese Dumplings at Kathmandu Momo House Surfers Paradise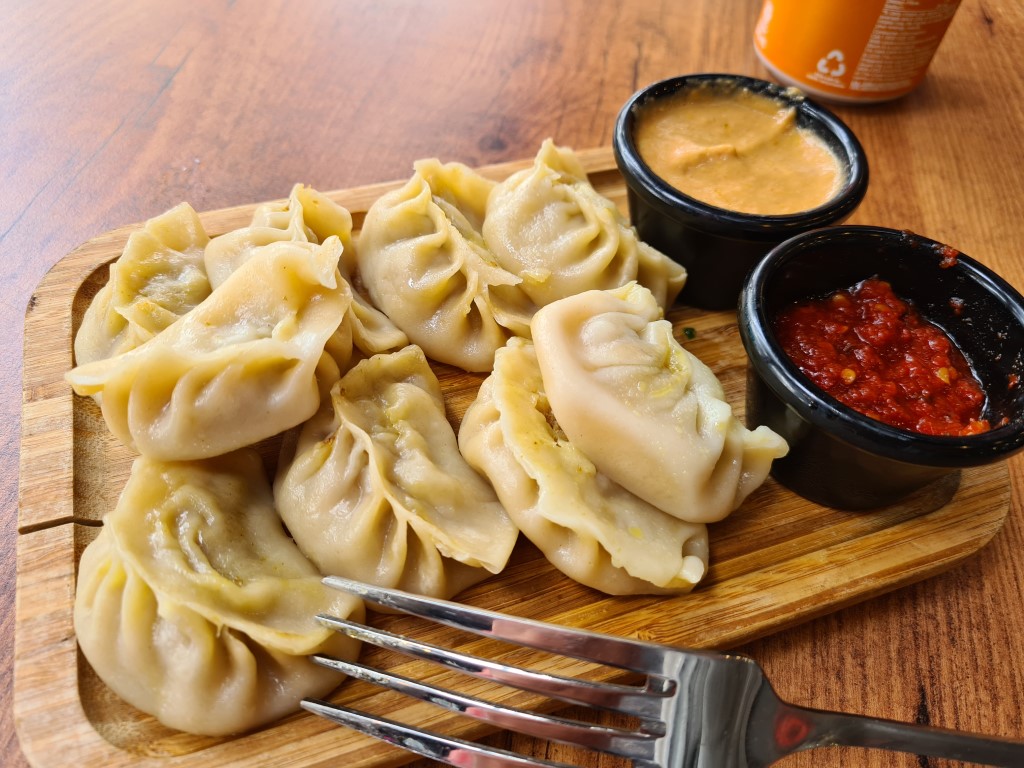 Kathmandu Momo House and Bar is a small food stall located within the 8 Street Food Court in Caville Lane which runs between Orchid Avenue and Surfers Paradise Boulevard, right next to the Hilton Hotel Surfers Paradise.
The specialty of the house is the delicious Nepalese dumplings called Momos but they other tasty Nepalese food available like fried rice, jumbo chicken wings and some curries like Masala, paneer, Cholya with a choice of chicken, buffalo, lamb or goat.
I tried their Momos for the first time. The momo dumplings can either be filled with vegetables, chicken or buffalo meat. I had the chicken momos which cost $14.95 for 9 steamed dumplings. This is not so cheap! So how do they taste? These are just like Chinese dumplings but have Nepalese curry style herbs inside and they come with a spicy chilli dip and a curry dipping sauce. These are very tasty. The curry and dipping sauce make these quite spicy.
This is a very casual dining spot so do not expect anything flash. As to the service, this was a bit weird. The guy that served me did not greet me, not even a smile. I just ordered the steamed momos, he just range up the amount on the cash registered, I paid by card and he just walked off into the kitchen. About 10 minutes later he brought them out and placed them on the table without saying a word. Not a very welcoming experience. I have never been to Nepal so not sure if they are standoffish like this but seemed a bit weird to me and doesn't make me want to go back to a place who show no interest in their customers! Reminds me of the unfriendly service you get at many Indian restaurants. Oh the joys of the sub-continental charm!
I did enjoy the momo dumplings but think I will stick the the Chinese yum cha dumplings at Royal Dynasty Chinese Restaurant located not far from here in Circle on Caville Arcade.
Kathmandu Momo House and Bar
6 Orchid Avenue
Surfers Paradise
Open 7 days a week from 8am – 10pm
Website: https://kathmandumomo.com.au/
Check out the location of Momo House in 8 Eight Street Surfers Paradise