Bali in Paradise Indonesian Restaurant Surfers Paradise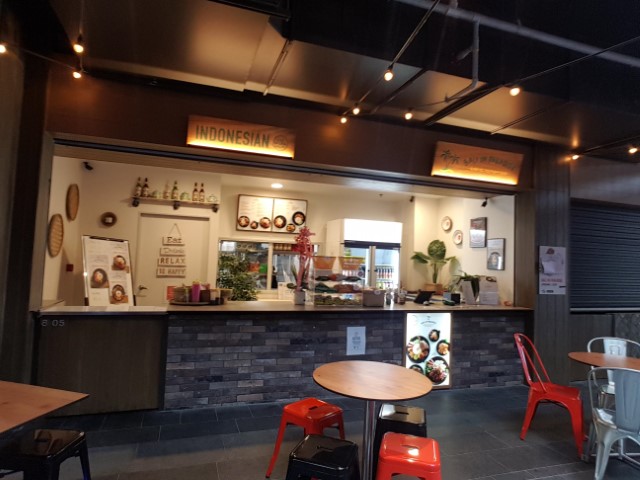 Bali in Paradise is an Indonesian Restaurant opened in the Chop Chop Asian Street Food Mall in the heart of Surfers Paradise, located right next to the Hilton Hotel.
Bali in Paradise serves up a range of traditional Indonesian food including Balinese food. This is a good cheap eat restaurant with reasonable prices and good quality food.
The menu includes dishes like Chicken Satay Set $14.90, Lamb Satay Set $14.90, Grilled Chicken Set $13.90, Crispy Duck Set $15.90 and beef rendang with rice $13.90 and Gado Gado $12.90.
I went in just after Bali in Paradise first opened for business and tried to order their Chicken Satay set but they told me they had sold out as it is their most popular dish.
I ended up getting the Beef Rendang with rice, take-away. Now I have eaten lots of beef rendang in Indonesia, and this dish that Bali In Paradise served was real authentic beef rendang. Delicious! The beef had been slow cooked and it just fell apart when you are eating it.
If you love spicy Indonesian food then get in and try some of the food from Bali in Paradise.
Bali In Paradise
Shop 8
Chop Chop Asian Street Food
3113 Surfers Paradise Hwy
Surfers Paradise Gold Coast
Ph: 07 5663 7727
Open 7 days a week 11am – 11pm
Check out the location of Bali in Paradise in Surfers Paradise Gold Coast