Awesome Pub Food at Goldies Bar and Bistro Surfers Paradise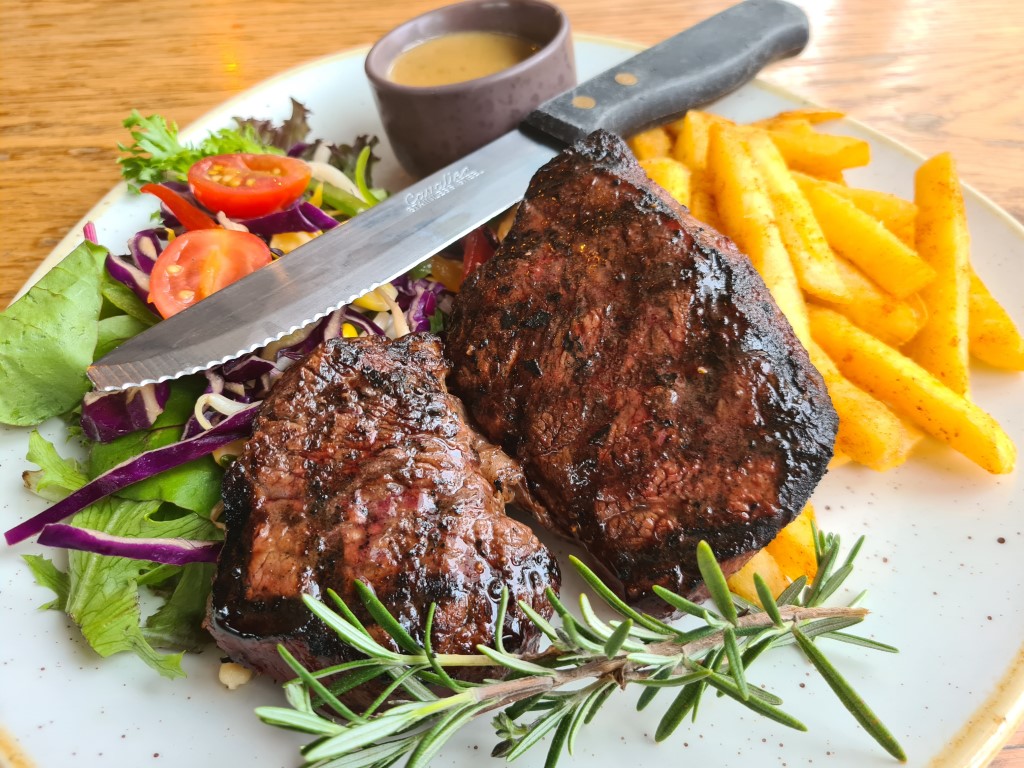 Goldie's is an awesome bar located at the front of The Island Resort, located right in the heart of Surfers Paradise, directly opposite the Novotel Hotel, on Surfers Paradise Boulevard. As well as a fully stocked bar, they have a bistro serving a great range of traditional Aussie pub food like steaks, burgers, fish and chips, chicken schnitzel and chicken parmi's and pizza.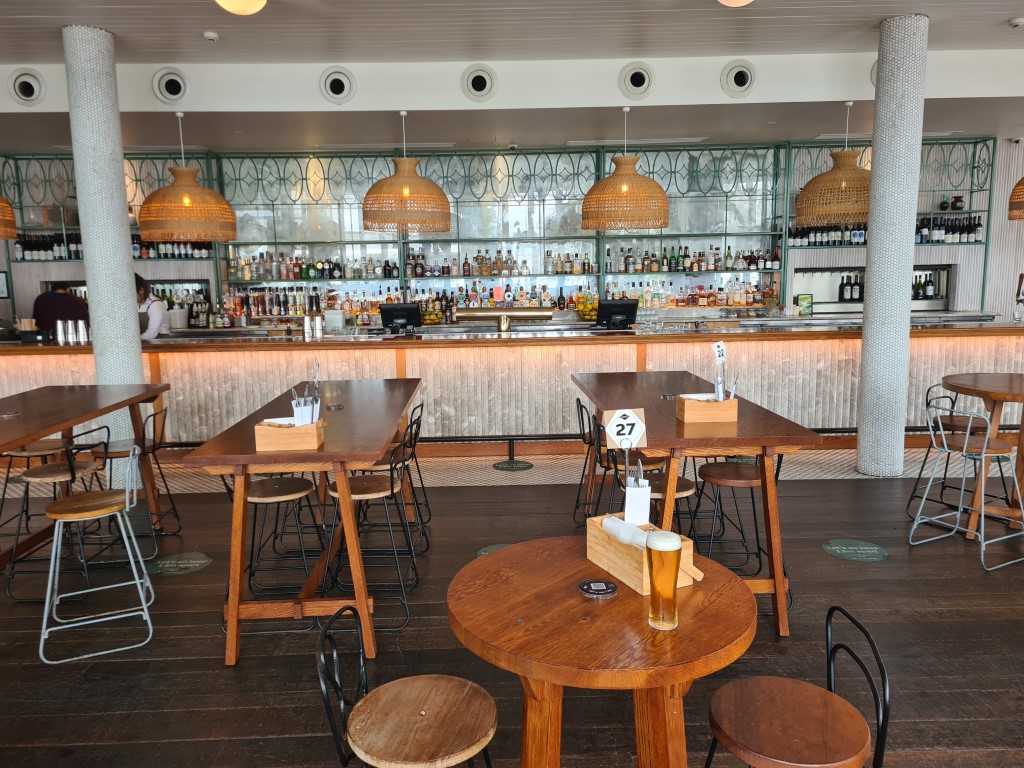 Goldies have the same menu for lunch and dinner plus they have a special Weekday lunch menu with 4 items all available for $16 if you buy a drink with your meal. The weekday lunch specials are a 250gram Rump Steak with chips and salad, Beer Battered Barramundi with chips and salad, Chicken parmigiana with garden salad and chips or a Superfood Salad with lots of different colour lettuces (kale) which will keep your vegetarian girlfriend happy. This menu may changed. The menu pictured below is from March 2022.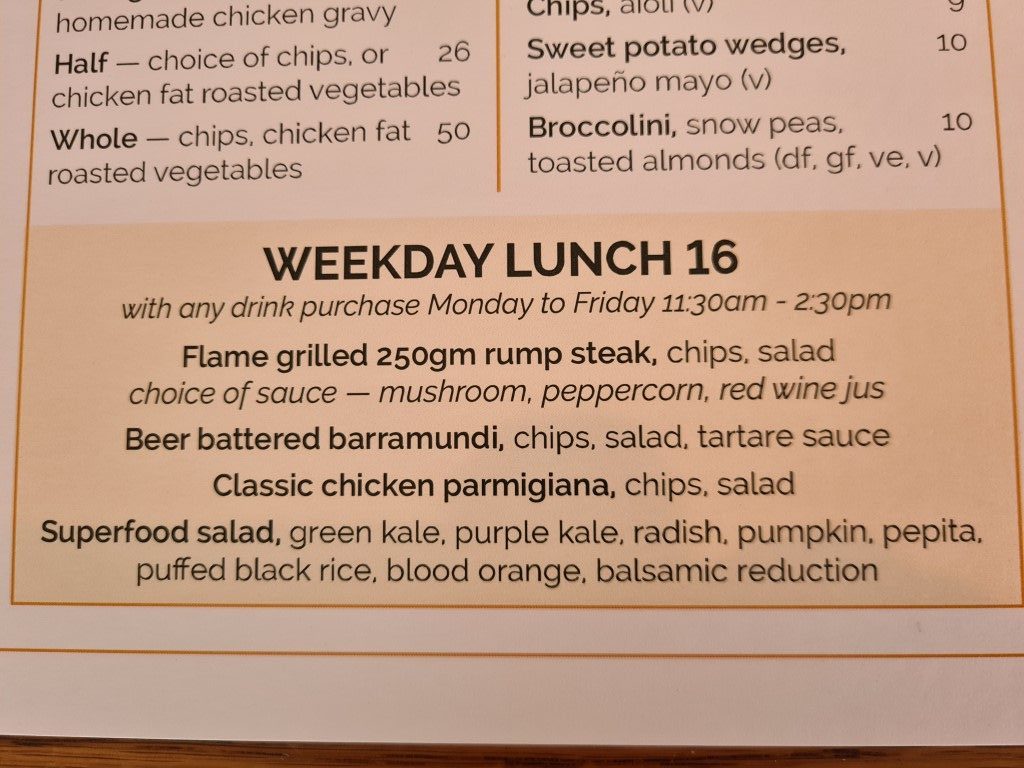 I have been in a few times to try their lunch specials as well as try some other things off their menu.
Top pick off the weekday lunch specials is the Rump Steak. This is a very good quality steak which is flame grilled and cooked to perfection. The steak was delicious, perfectly seasoned. I could have eaten this everyday but I did try a few other dishes.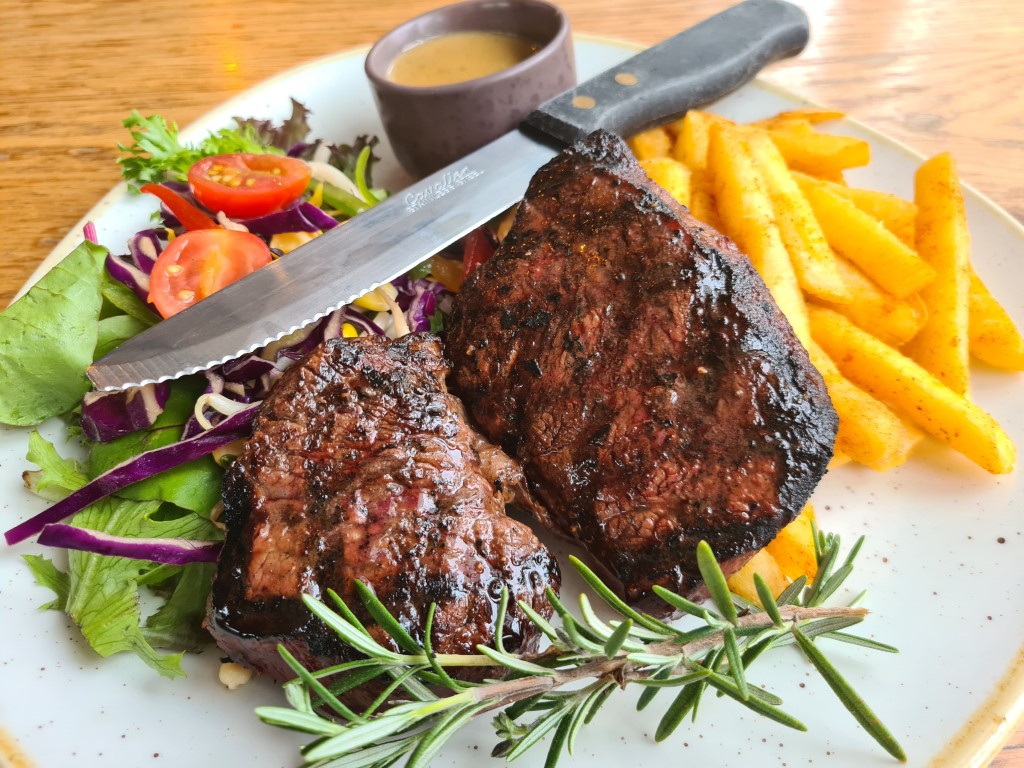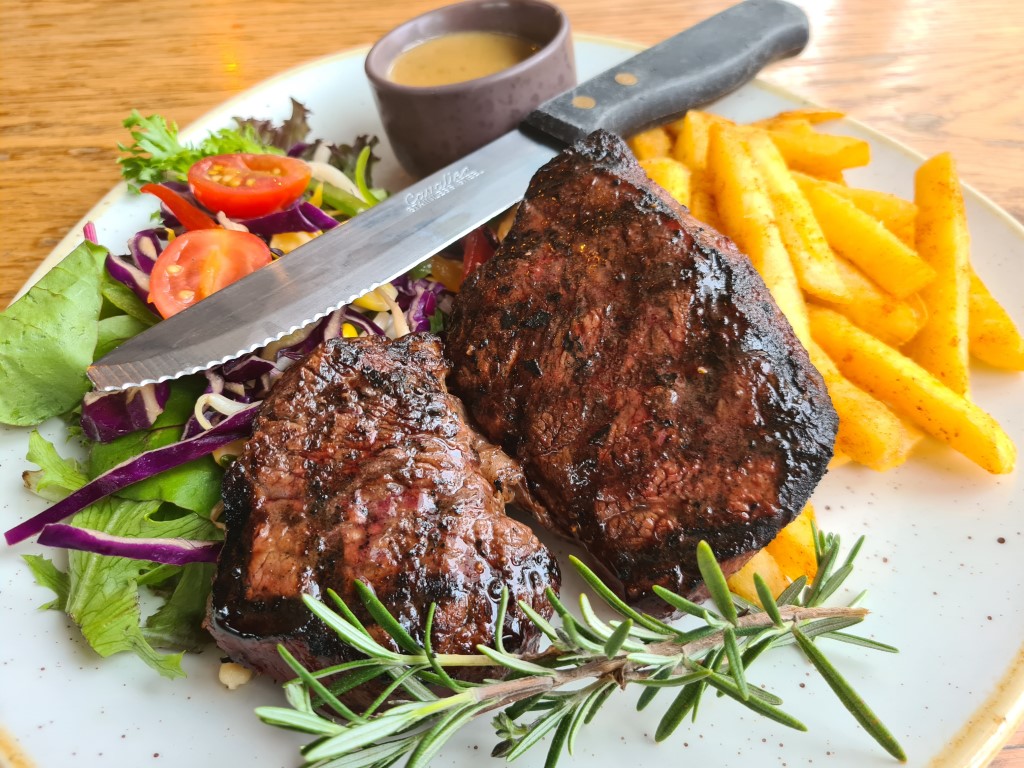 Next on the Weekday Lunch Specials I tried was the Beer Battered Barramundi Fish and Chips. A solid meal of not your average pub fish and chips but a good quality slab of Barramundi. A very good upgrade to your standard fish and chips.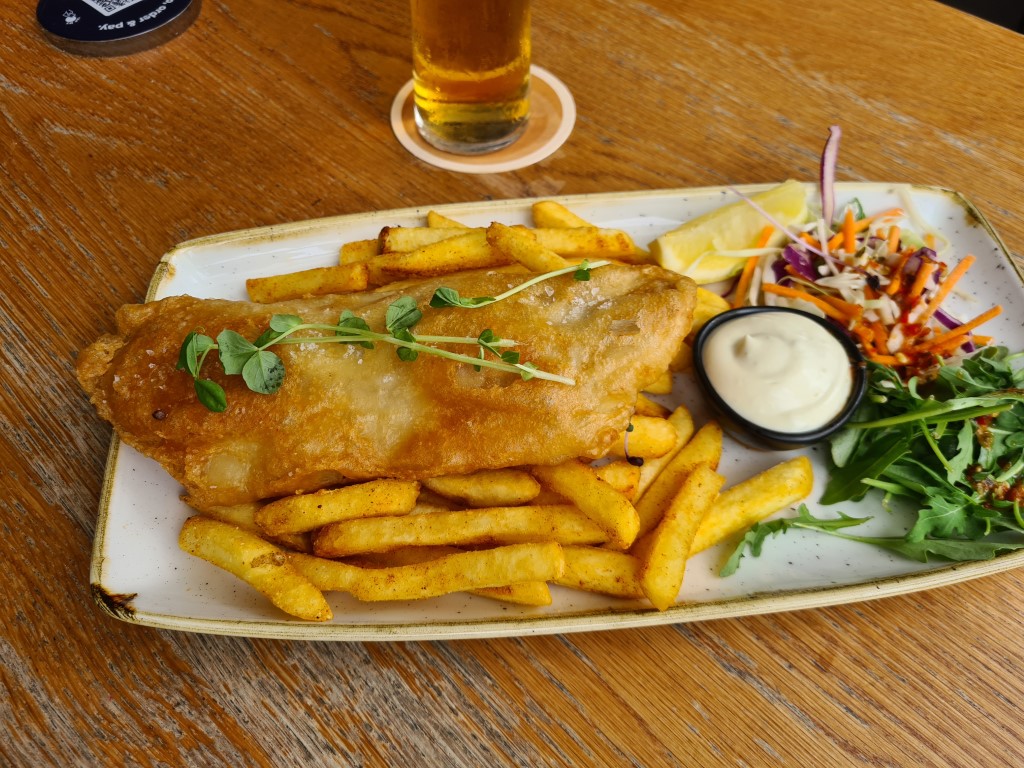 The other item I choose of their full lunch / dinner menu was the Angus Beef Burger ($22). This was a bloody good burger, another top notch feed! I hope to be back in Surfers again soon so look forward to trying some new items off the menu or go back for another delicious Rump steak!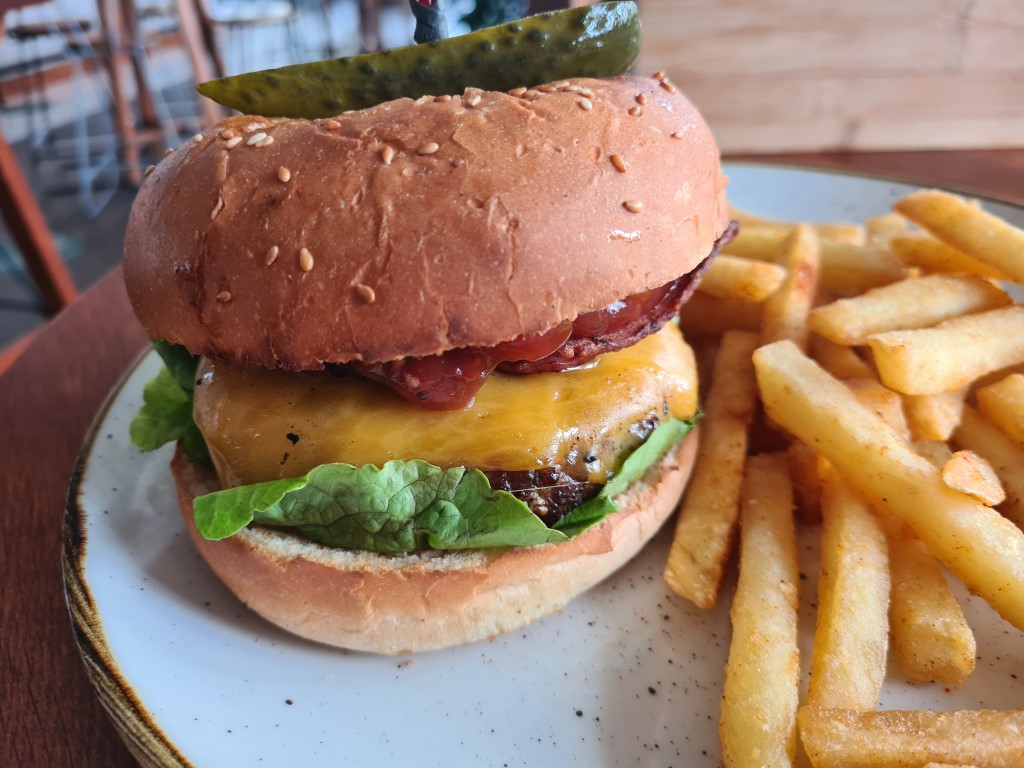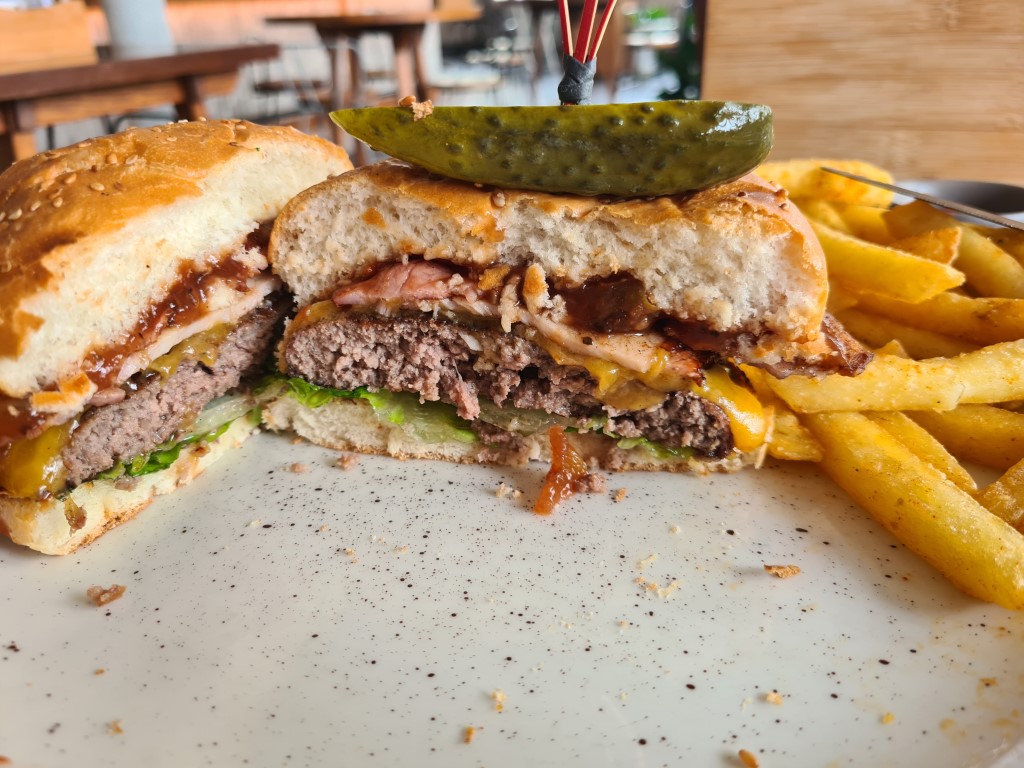 On Saturday and Sundays Goldie's is open for breakfast from 7:30am – 10:30am. This is a full buffet breakfast with a selection of continental breakfast items as well as buffet hot food options.
The tables at the front of the bar and right next to large open window with a great view over Surfers Paradise Boulevard to watch the world go by.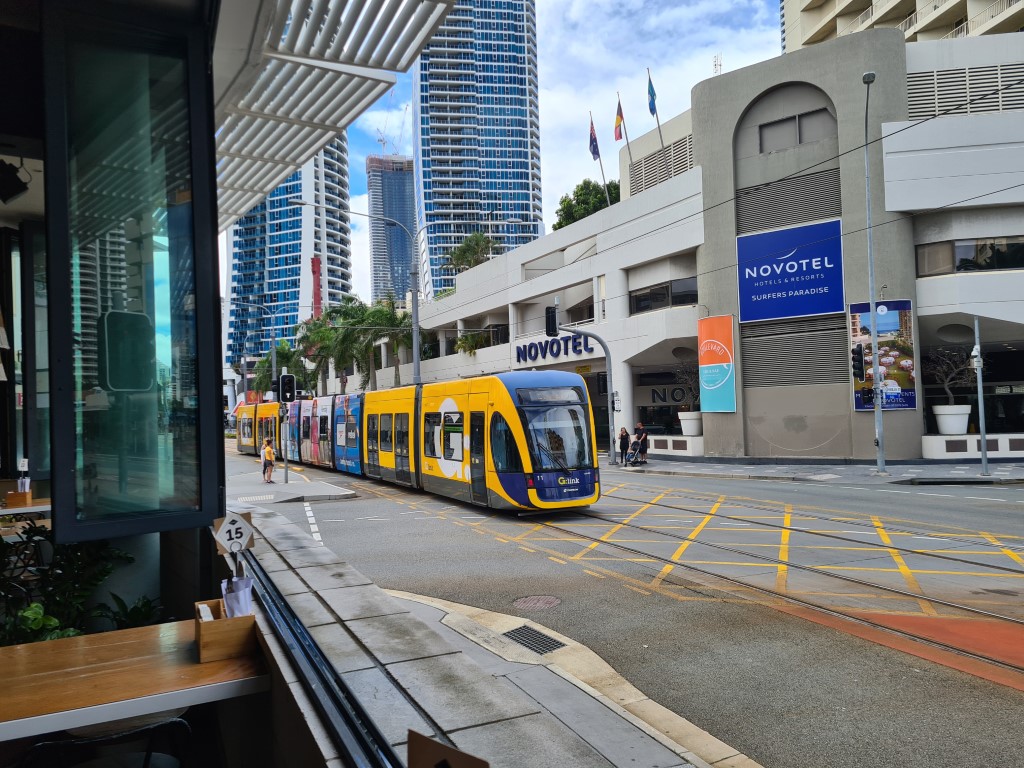 For Trivia fans, Goldie's has a trivia night every Wednesday starting at 6.30pm (register by 6pm).
Goldie's Bar and Bistro
The Island Resort
3128 Surfers Paradise Boulevard
Surfers Paradise QLD 4217
Ph: (07) 5538 8000
Website: https://www.theislandgoldcoast.com.au/goldies/
Open 7 days a week for lunch and dinner Monday to Friday, Breakfast, Lunch and Dinner Saturday and Sunday
Check out the location of Goldies in Surfers Paradise