I'm Angus Steakhouse Restaurant Cockle Bay Darling Harbour Sydney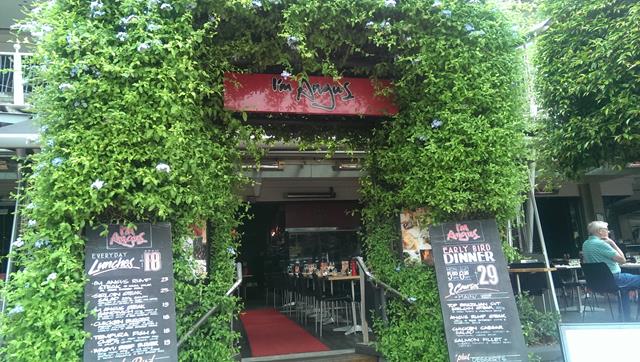 I'm Angus Steak House Restaurant is located at Cockle Bay, looking across to Darling Harbour. On the I'm Angus Steakhouse website they say they are an award winning restaurant though it is not evident on their site what awards they have won, maybe Most Overcooked Steaks in Sydney! Read on….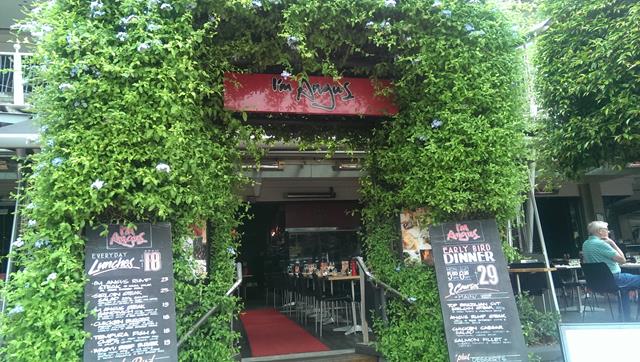 Darling Harbour is one of the most popular tourist areas in Sydney so prices at all the restaurants are to be expected, a bit higher than other areas, though the steak prices at I'm Angus Steak House is fairly reasonable for good quality Aussie beef.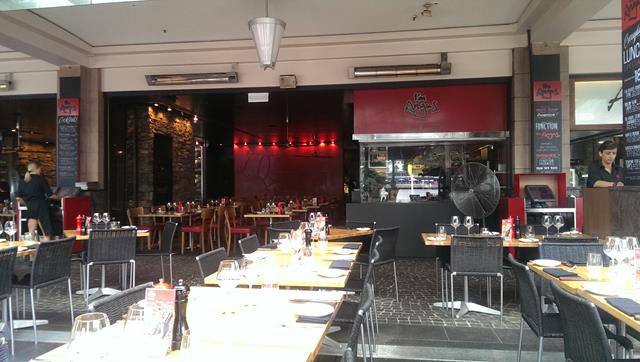 I've been in for lunch at I'm Angus a few times, I work close and we often have team lunches there. They have some great lunch specials including a Rump Steak, Sirloin Steak, Steak Sandwich, Wagyu beef burger, chicken burger or Tempura fish and chips. The lunch special prices range from $18 to $25.
My mate and I ordered a serve of the beer battered chips to share with our steak. These came out in the very typical metal deep fryer basket as seen in so many restaurants now. The chips were delicious and very well seasoned.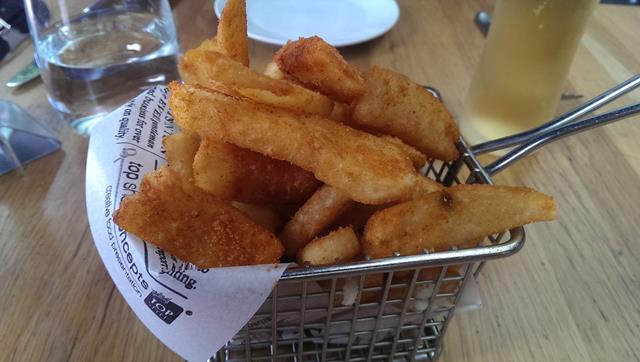 This time round I went for the Sirloin Steak Salad lunch special which is a 220g sirloin steak grilled and sliced, served on a salad of fresh baby cos lettuce, Spanish onion and feta cheese for $25. The full menu has an I'm Angus Grainge Sirloin Steak 220 grams which is served with mashed potatoes and slow roasted baby onions at $34. I do like mashed potato with my steak though the lunch special is too good to pass up, a whole $9 cheaper than the sirloin on the main menu.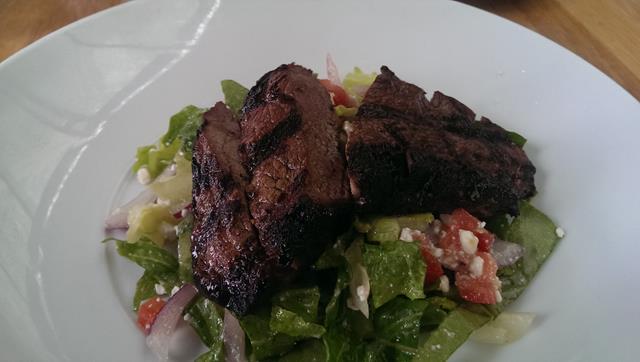 All the beef at I'm Angus is from Gippsland Victoria and they use the specific Grainge brand which is exclusive to one meat supplier that supplies to I'm Angus.
If anything I think the chefs cook their steaks a bit too much! I really don't like meat too bloody so tend to order a medium – well steak unless I am in a real fancy steak restaurant where they cook steak perfectly. If I am there I will go medium. My sirloin steak lunch special was probably cooked Well Done rather than the Medium – Well that I had ordered.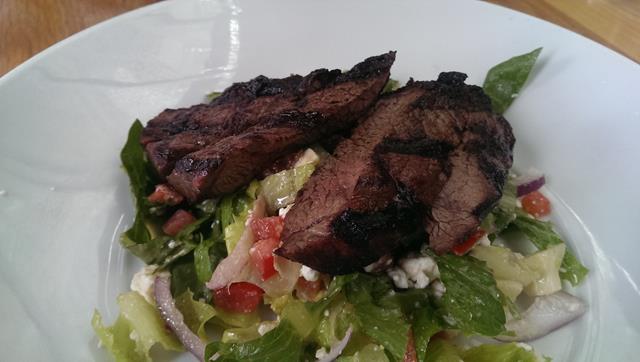 A previous time I had the lunch special Rump steak and ordered well done. It came out almost charcoal! See pic below!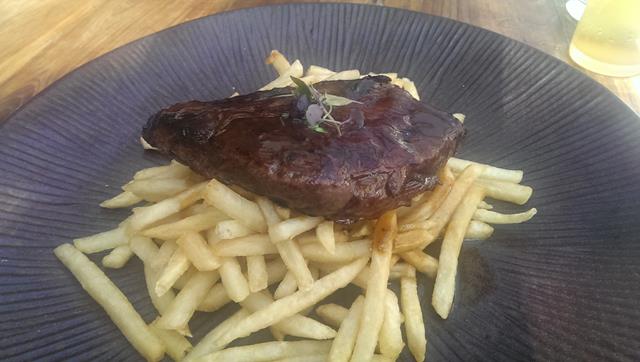 Next time I go to I'm Angus I am going to try their Giant Pork Ribs (Half Rack for $40 or Full Rack for $54) which is basted in their famous tequila barbeque sauce.
The restaurant has a great view over the water to Darling Harbour so a great place to sit back, have a leisurely lunch or dinner and watch the crowds pass by.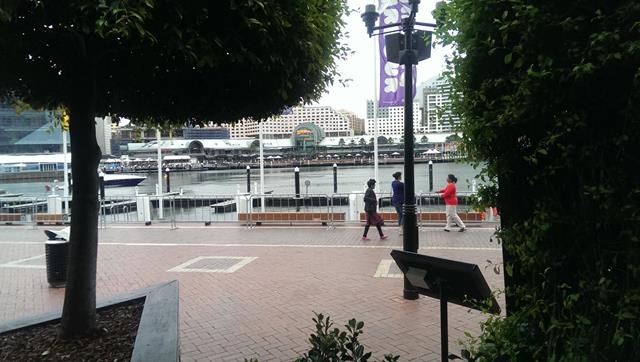 I'm Angus Steakhouse Restaurant
The Promenade
Cockle Bay Wharf
Darling Harbour
Sydney
Ph: 1300 989 989
Website: http://imangussteakhouse.com.au/
Open Mon – Thurs
Lunch 11:30am – 3:00pm
Dinner 5:00pm – 10:00pm
Fri – Sat
Lunch 11:30am – 3:00pm
Dinner 5:00pm – 11:00pm
Sunday
All Day 11:30am – 10:00pm
Dinner from 5pm
Check out the location of I'm Angus Steakhouse Restaurant at Cockle Bay Darling Harbour