Indian Hut Restaurant Burleigh Waters Gold Coast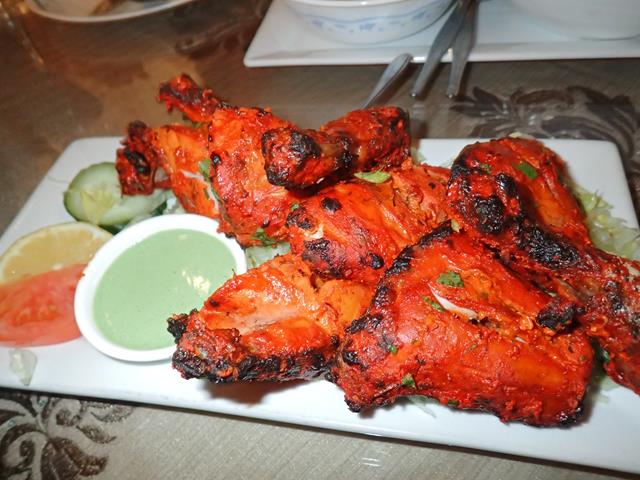 Every now and then you find a great local suburban restaurant that serves up some damn fine authentic food. The prices are usually much cheaper than than the city restaurants and the quality is often so much better.
Indian Hut Restaurant is a good example of this, serving up some damn fine Indian food on the Gold Coast, located within the Christine Corner Shopping Centre at the back of Burleigh Waters, close to Varsity Lakes. It is around a 5 minute drive from Burleigh Heads.
Indian Hut Restaurant is just a small, family run restaurant that is packed on Friday and Saturday night, with just as much or more takeaway being sent out the door. The decor is just average with just a nice touch to make it look like an Indian restaurant though it really is the food that makes this restaurant worth a visit.
With a real traditional clay oven which pumps out some delicious tandoori dishes. My friends and I enjoyed a great feed here on a Saturday night. The tables inside the restaurant were always occupied. Each time some dinners left, another group of dinners would quickly fill there place at the table.
We enjoyed an Indian feast with a selection of entrees including Samosas – homemade pastry stuffed with potato and peas, deep fried and served with a very tasty tamarind sauce.
We also enjoyed the Seekh Kebab which is minced lamb with coriander, a touch of garlic, ginger and a slice of lemon. The meat is skewered and cooked in the tandoori clay oven.
The stand out entree dish was the awesome Burra Kebab which were very decent sized lamb cutlets marinated in traditional herbs and spices and cooked in the clay oven. These were outstanding! We were chewing down to the bone, stripping off every bit of meat.
For the mains we had a whole tandoori chicken which was very nice and also a really nice Lamb Nawabi curry which was listed as one of their specialties. The lamb was so tender and the curry sauce was delicious and not too spicy.
Ofcourse we had a generous serve of garlic naan bread the enjoy with the curry.
The prices are really cheap especially when it comes to the drinks menu. They had imported Kingfisher beer from India which was only $5.95 per bottle. The most expensive bottle of wine on the menu is $18. We also grabbed a bottle of red wine, a Mcguigan Black Label Cabernet Merlot which was only $16. They accepted BYO drinks with a bottle shop just a short walk in the same shopping centre.
This is some of the best Indian food I have tried on the Gold Coast. I would recommend going out of your way for this restaurant. If you are going there on a Friday or Saturday night, phone ahead and reserve a table as it gets very busy.
Indian Hut Restaurant
Christine Corner Shopping Centre
3/221 Christine Ave
Burleigh Waters
Gold Coast
Ph: (07) 5576 7255
Website: www.indianhut.com.au