Lunchtime Bento Box at Sake Japanese Restaurant The Rocks Sydney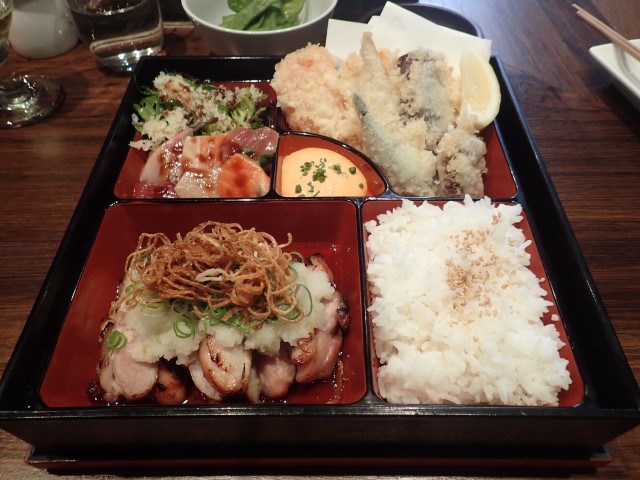 If you love a good Japanese Bento Box, then you should get down to Sake Japanese Restaurant in The Rocks Sydney to try their lunchtime bento.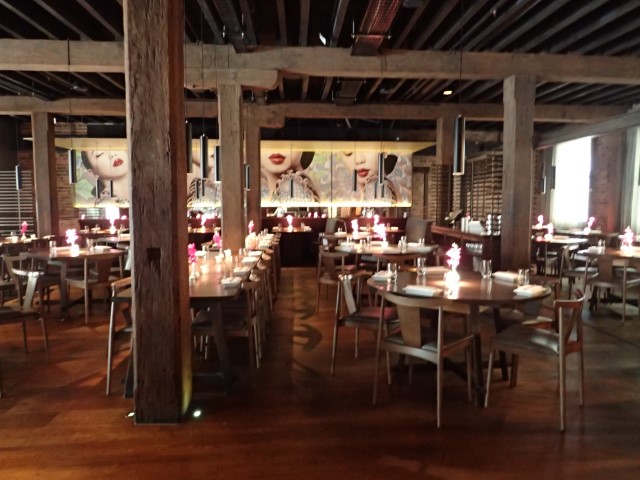 Now this Bento box is not cheap at $49 but it is packed full of a range of different food and includes a dessert. Sake Restaurant is one of the best Japanese restaurants in Sydney, so the price may be high but it is high quality ingredients, served up in an awesome restaurant.
The lunchtime bento box at Sake Restaurant comes with a bowl of edamame to begin with.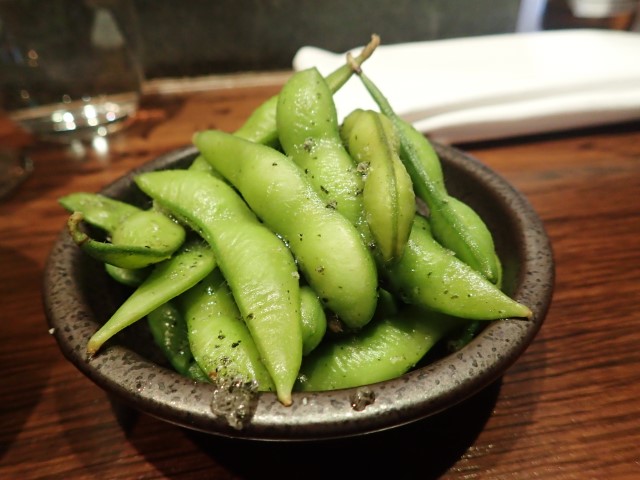 Then the real Japanese bento box (polished box with several different compartments) is served which includes a chirashi salad, vegetable tempura, shiokoki chicken which has a delicious ponzu sauce, a bowl of miso soup and a bowl of rice.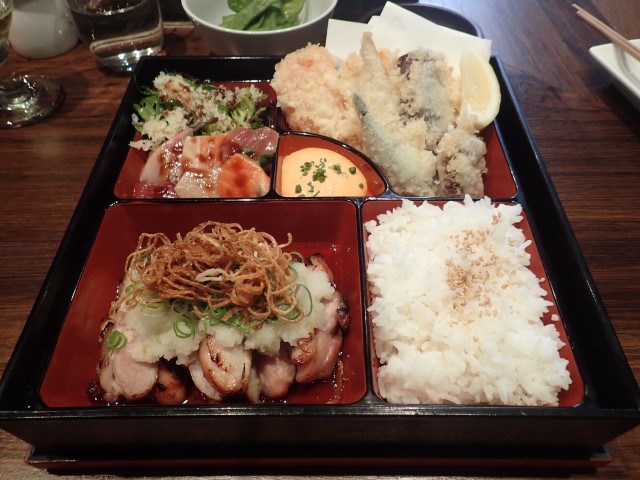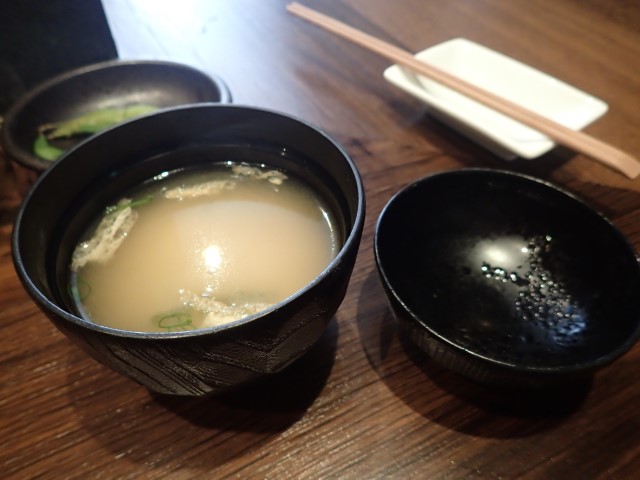 At the end of the meal a delicious dessert is served which is some green tea ice cream which has a very fancy presentation.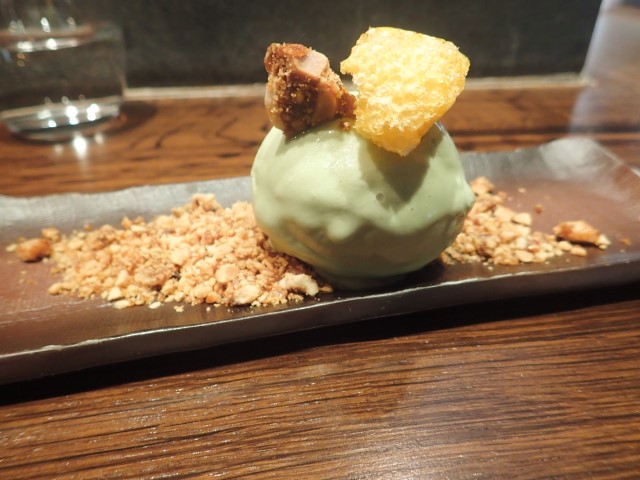 I give both thumbs up for this delicious bento box!
Sake Restaurant
12 Argyle Street
The Rocks
Sydney
Website: http://www.sakerestaurant.com.au/
Check out the location of Sake Restaurant The Rocks Sydney
[do_widget id=wpp-7]