Platform 270 Restaurant Melbourne CBD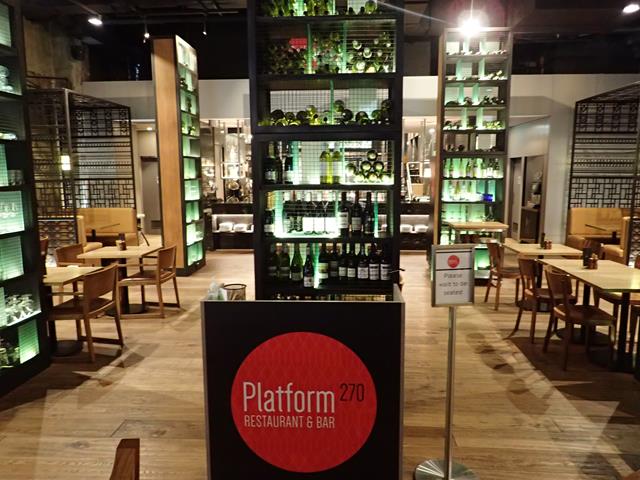 Located in the foyer of the Doubletree by Hilton Hotel on Fitzroy Street in the Melbourne CBD is Platform 270 Restaurant which serves breakfast, lunch and dinner.
I am always weary of restaurants located inside hotels as they are usually expensive and you can usually find better food within walking distance from the hotel. This is definitely the case for this in-house hotel restaurant.
I stayed 2 nights at the Doubletree and went to Platform 270 for lunch.
They had lots of good things on the menu like house made pizza, slow cooked lamb, club sandwich, pan fried Barramundi but I decided to try their $20 burger. If I hadn't had such an awesome burger at Metro Burgers, just 50 meters walk from the hotel the day before, I probably would have written a nice review for the burger at Platform 270. The burger at Platform 270 was tasty but for half the price, you get twice a tasty burger just a short walk from the hotel (Check out our review for Metro Burgers)
Platform 270 Restaurant on Flinders Street
DoubleTree by Hilton Hotel
270 Flinders Street
Melbourne
Ph: (03) 9654-6888
Open 7 days a week for breakfast, lunch and dinner Monday to Sunday 6:30am – 10pm
Website: Platform 270 Restaurant
Check out the location of Platform 270 Restaurant in Melbourne CBD
Check out the most popular articles about Melbourne
[do_widget id=wpp-13]