Shortstop Coffee and Donuts in Barangaroo Sydney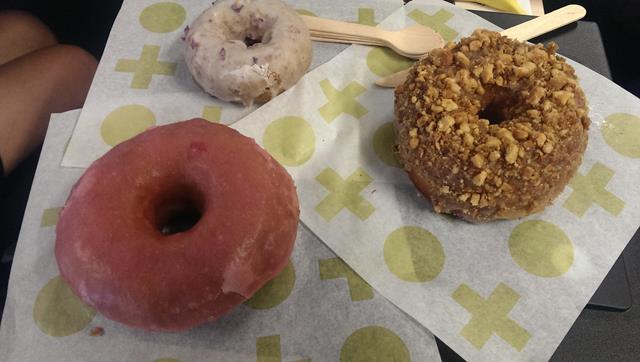 The very popular donut shop from Melbourne, Shortstop Coffee and Donuts has opened their doors in Barangaroo Sydney. Making fresh donuts on-site daily.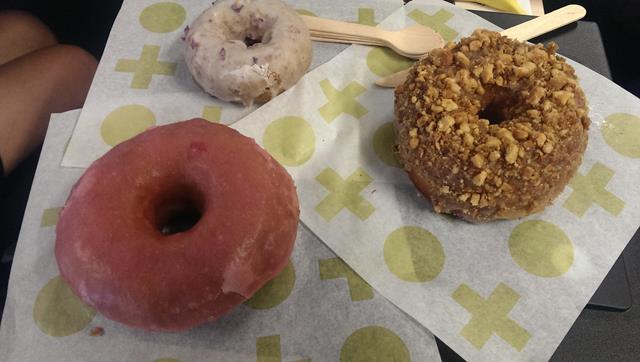 Shortstop Coffee and Donuts Barangaroo Sydney have your standard cinnamon donuts as well as some unusual flavours like Earl Grey and Rose, Maple, Apple and Walnut or the Rhubarb and Ginger donut.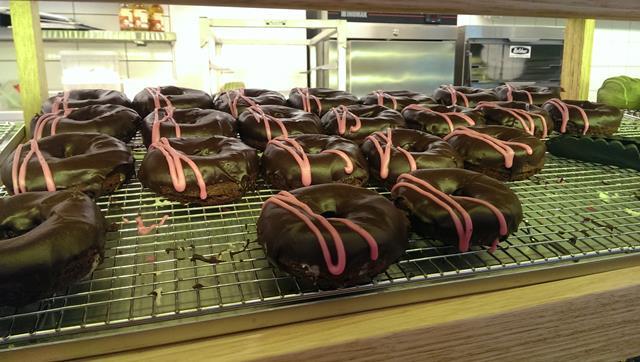 They also have some savory donuts like the salted caramel. This is more salty than having any sweetness. Not the best donut I've tasted before!
You can walk in the shop and see them making the donuts. There is someone cutting out the donut batter, they go off to get fried and then someone else is glazing them or filling them with cream.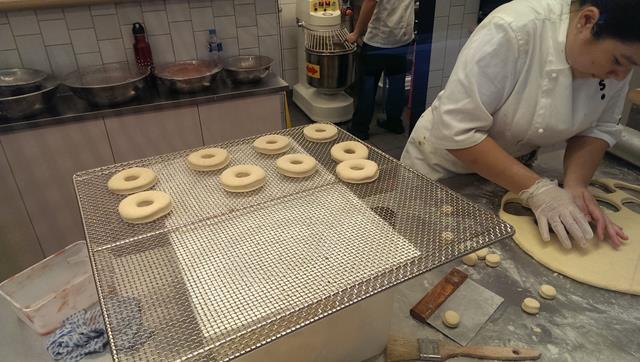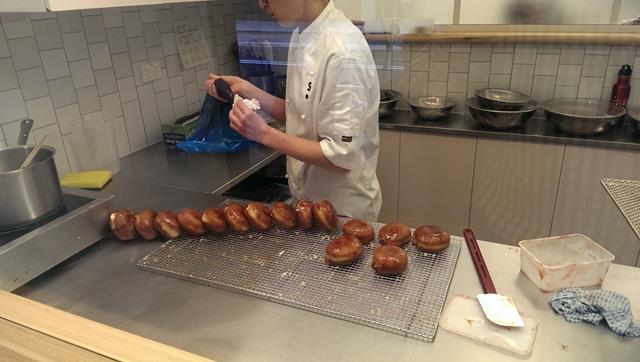 Donut prices at Short Stop Barangaroo range from $4 – $5.
The Red Velvet is their all chocolate donut. Chocolate batter with a rich chocolate coating. Delicious!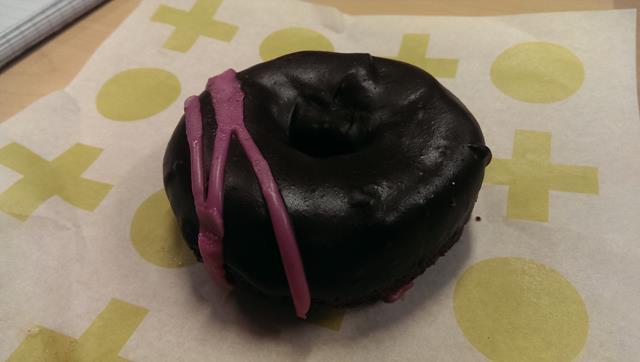 The most decadent donut at Short Stop Barangaroo is the Boston Cream. A large cream donut coated in the rich chocolate icing. I don't know how many calories are in their Boston Cream Donut. I just know they are awesome!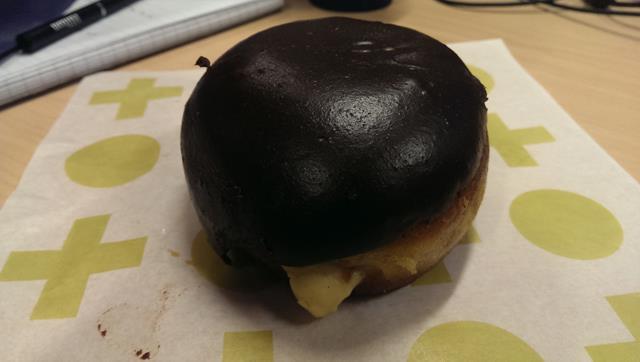 They only serve one sized coffee, small. At $4 this is 'Barangaroo prices'. I get my morning coffee every morning, just 2 streets away from Barangaroo, on Shelley St and a large coffee costs $3.90. So Barangaroo prices is less coffee for more money!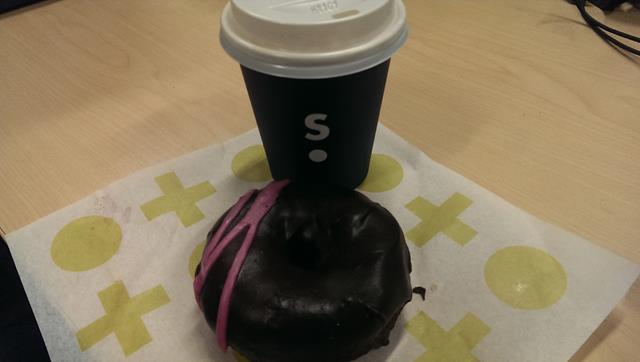 Shortstop Coffee and Donuts
23/3 Barangaroo Ave
Barangaroo Sydney
Website: https://www.short-stop.com.au/
Open Monday to Friday 7.30am – 4.30pm
Saturday and Sunday 9.30am – 3.30pm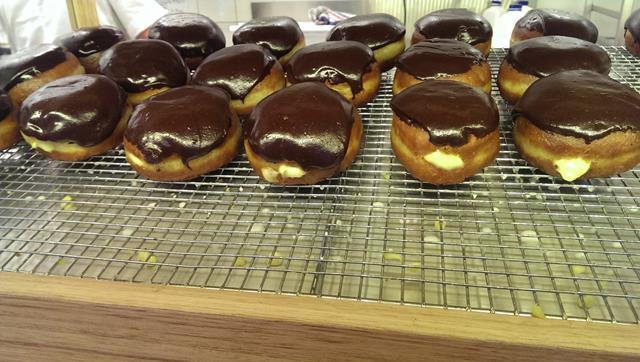 Check out the location of Shortstop Coffee and Donuts