Siam Beach Resort Koh Kood Thailand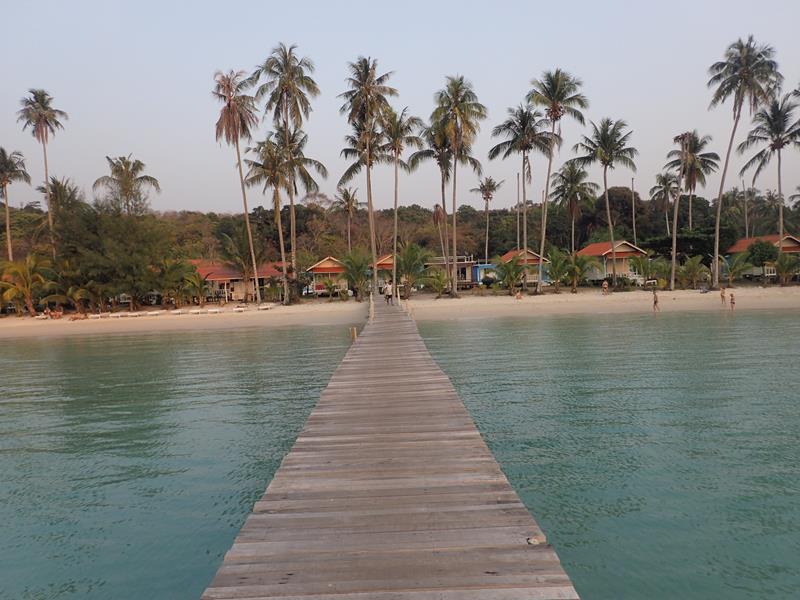 My hotel star review for Siam Beach Resort Koh Kood – 3.5 out of 5 stars.
I spent 4 nights on the beautiful, tropical island Koh Kood in Thailand. The first 2 nights I stayed at Captain Hook Resort (see our review for Captain Hook Resort). I then transferred across to a different part of Koh Kood and spent 2 more nights at Siam Beach Resort at Bang Bao Bay.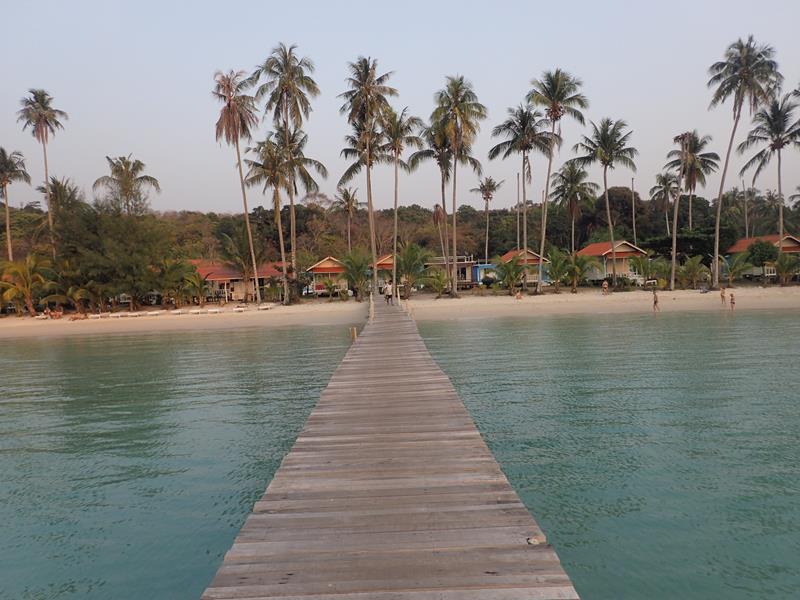 I can highly recommend Siam Beach Resort for a relaxing stay on this beautiful island. Siam Beach Resort is a moderately priced hotel with room prices starting at around US$80 per night.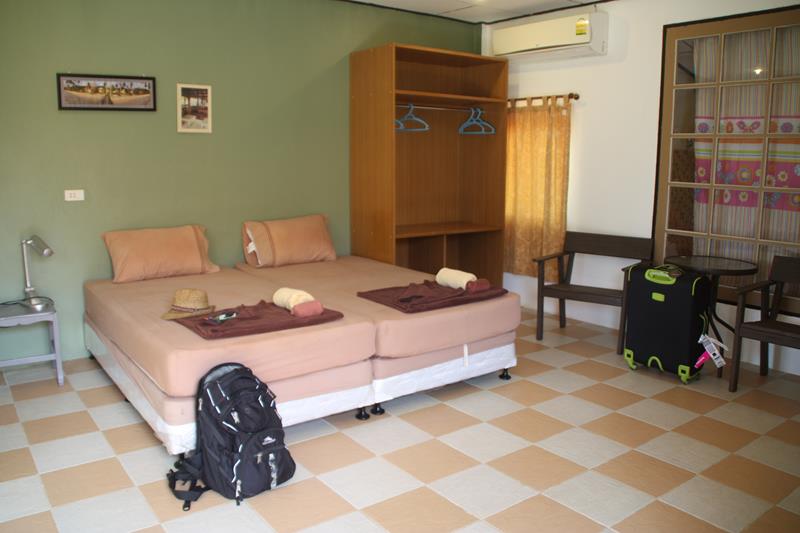 Most of the bungalows at Siam Beach Resort are located facing the beautiful white sandy beach which lines the resort. They have nice balconies out the front of the bungalow with a beautiful view down to the beach and out over the water.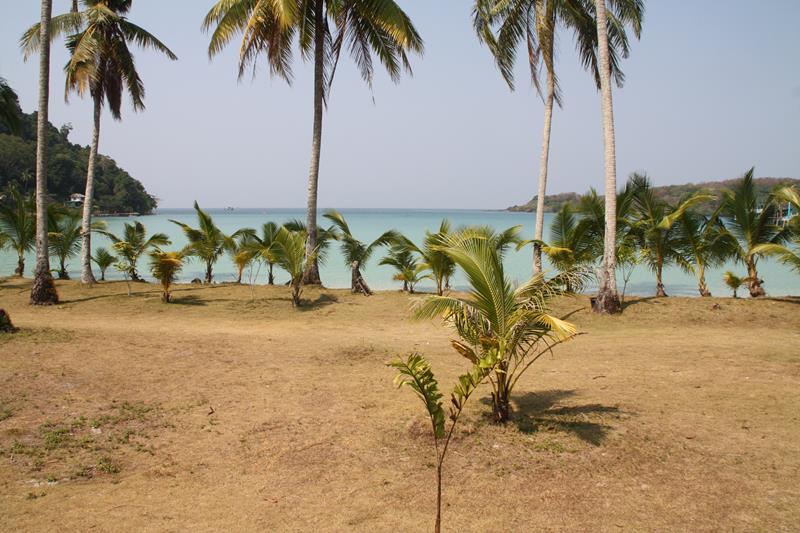 Siam Beach Resort is located just 10 minutes drive away from the main town of Koh Kood Island Klong Chao where the ferry comes in from the mainland.
With 16 rustic bungalows located right along the beach from at Bang Bao Bay, Siam Beach Resort is one of the best modetaley priced resorts to stay in on Koh Kood island.
They have a restaurant which offers a good selection of Thai food dishes as well as some very nice pizza and garlic bread. The restaurant/bar closes down at around 9pm though there is a bar, just a 5 meters walk which stays open later depending on how many people are there drinking. They play mostly nice relaxing reggae music and beer prices are there the cheapest in Thailand at 60 Thai Baht for a small local beer ( around A$2.60).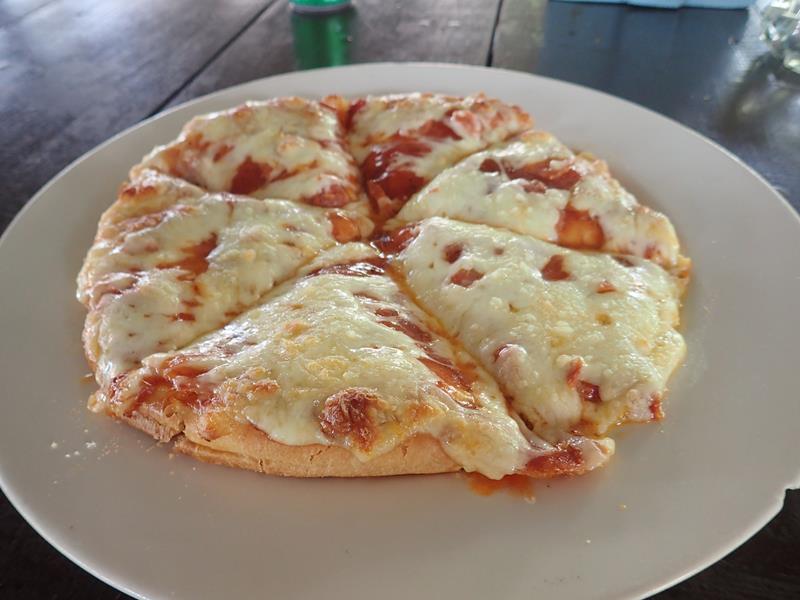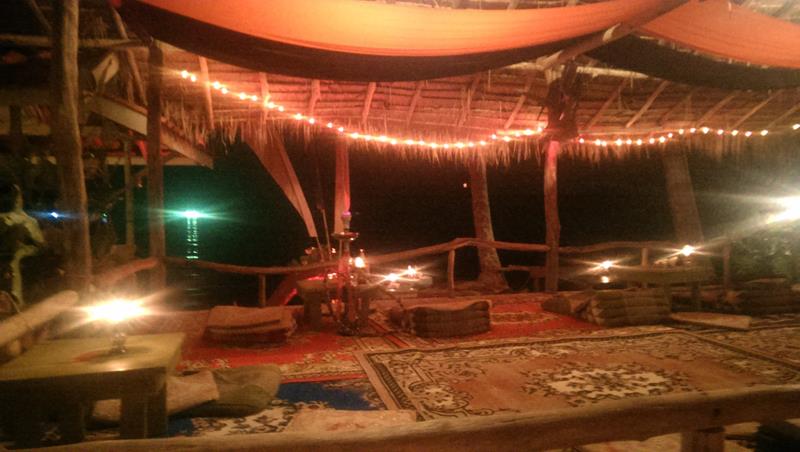 Internet at Siam Beach Resort
Siam Beach Resort have free Wifi Internet access though it is not so reliable from the rooms. In the rooms you can connect during the day though you often are unable to load any websites. If you go to the restaurant at the front of the resort, then the internet access is very good. I completed a few of the PADI Advanced Diving subjects online in the restaurant no problems but was unable to load these from my room which was right down the beach at the far end of the resort.
I connected a few times with both my mobile phone and laptop computer during the late afternoon and in the evening though was only able to check a few things online before it stopped working.
Scuba Diving from Siam Beach Resort
Siam Beach Resort is one of the few resorts on Koh Kood which has a dive shop right next to it. BB Divers is located right next to the last bungalow along the beach. BB Divers arrange dive trips around Koh Kood Island as well as to Koh Rang and to Koh Chang islands.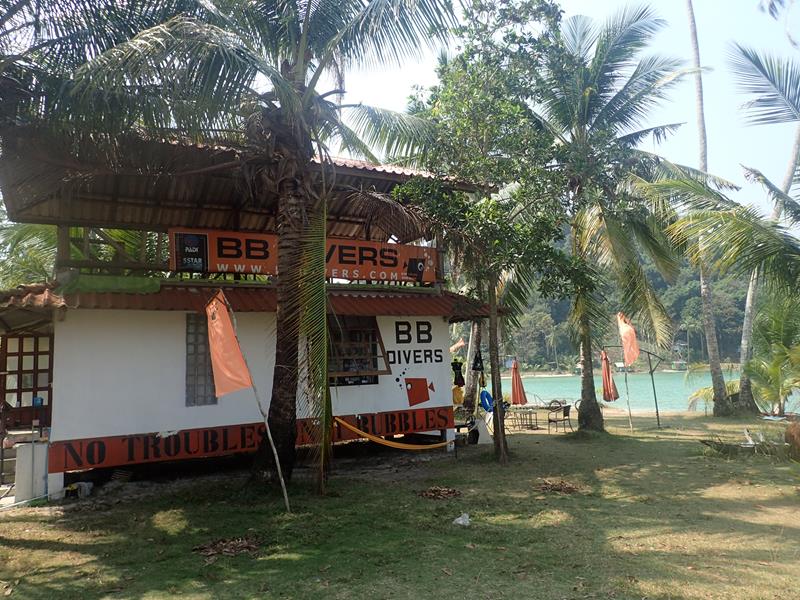 Transfers from Koh Kood to Koh Chang.
If you are staying at Siam Beach Resort and want to transfer across to Koh Chang then there is no need to go back to Klong Chao to get the ferry transfer. Just ask in at reception area or speak to the guys at BB Divers and they will arrange your transfer to Koh Chang and the ferry will come and pick you up from the pier at Siam Beach Resort. The ferry leaves Klong Kao at 12pm to go across to Koh Chang, and will come pick you up from Siam Beach Resort at around 12.10pm (Thai island time, plus around 10 or 20 minutes).
Booking Siam Beach Resort
You can make an online reservation directly on the Siam Beach Resort website or you can often get discounted room rates at the Agoda online book site for Siam Beach Resort.
Also check out our review for Captain Hook Resort
Also see a full list of Koh Kood Hotels