Standing Buddha in Bangkok at Wat Intharawihan
Wat Intharawihan in Bangkok is home to the Standing Golden Buddha which towers at 32 meters high. This temple is located just over 1km away from Khao San Road, so add it to your itinerary to visit at the same time you visit the famous street in Bangkok. It is free to visit the temple but there are boxes around the temple grounds if you would like to make a donation.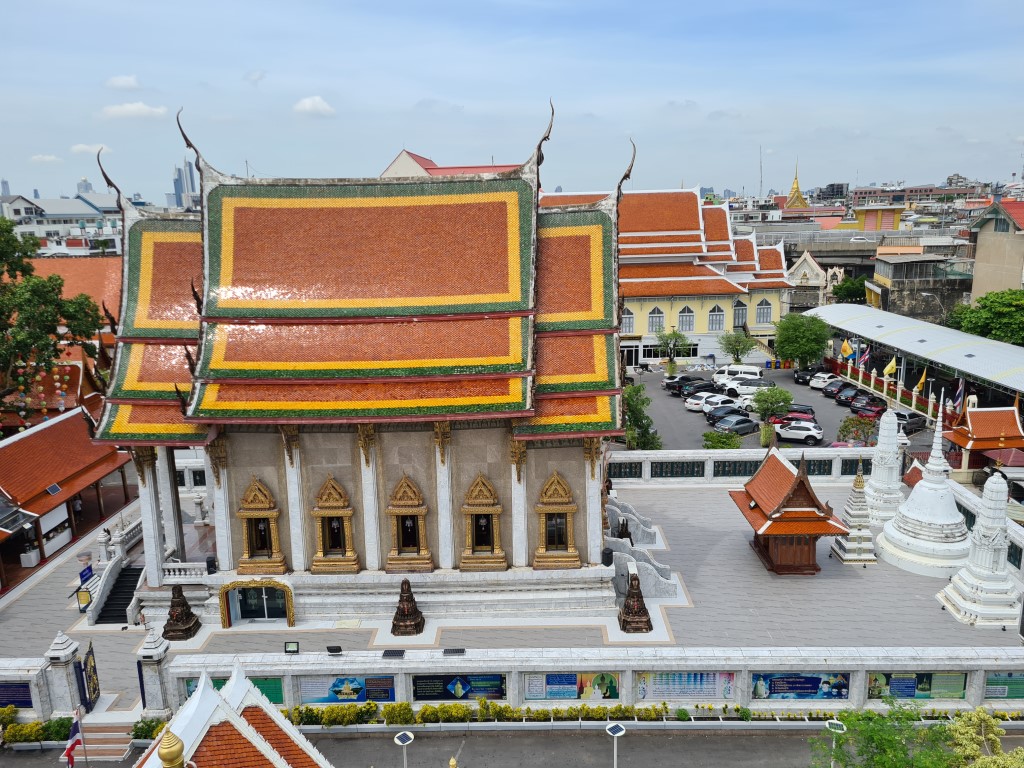 The temple dates back to 1782, before Bangkok was the National Capital. Construction on the standing buddha started 1867 and took over 60 years to complete, finally opened in 1927.
You can climb up around 50 steps and go inside the top of the Buddha statue, which gives some nice views over the temple grounds and over the surrounding areas of Bangkok.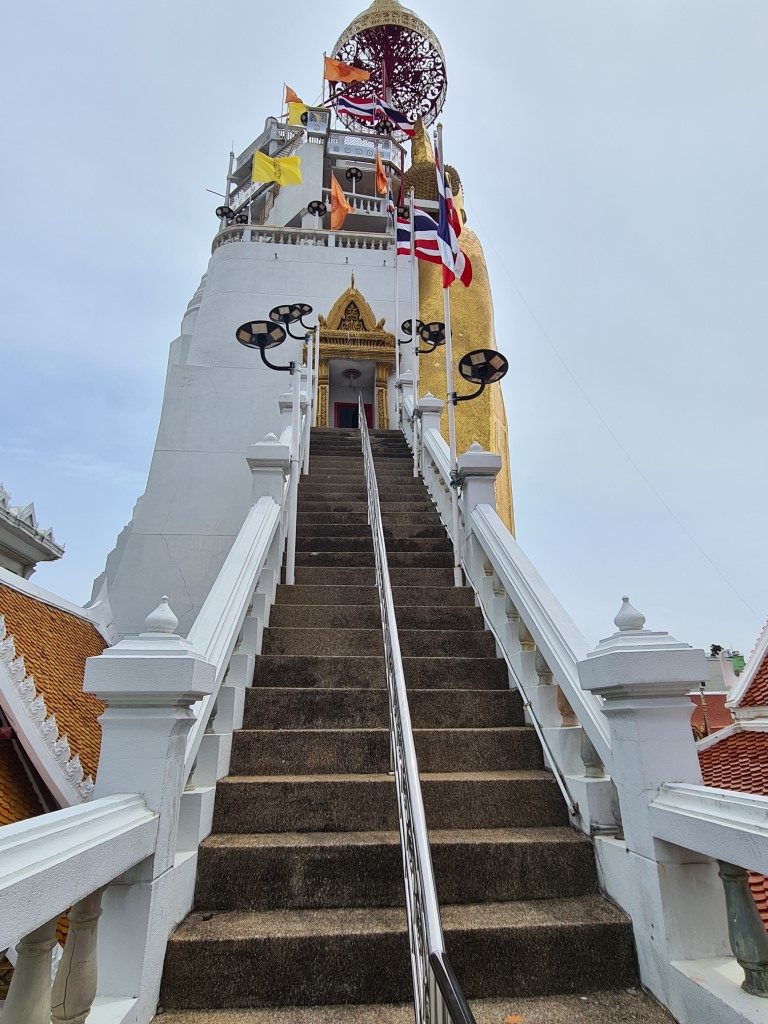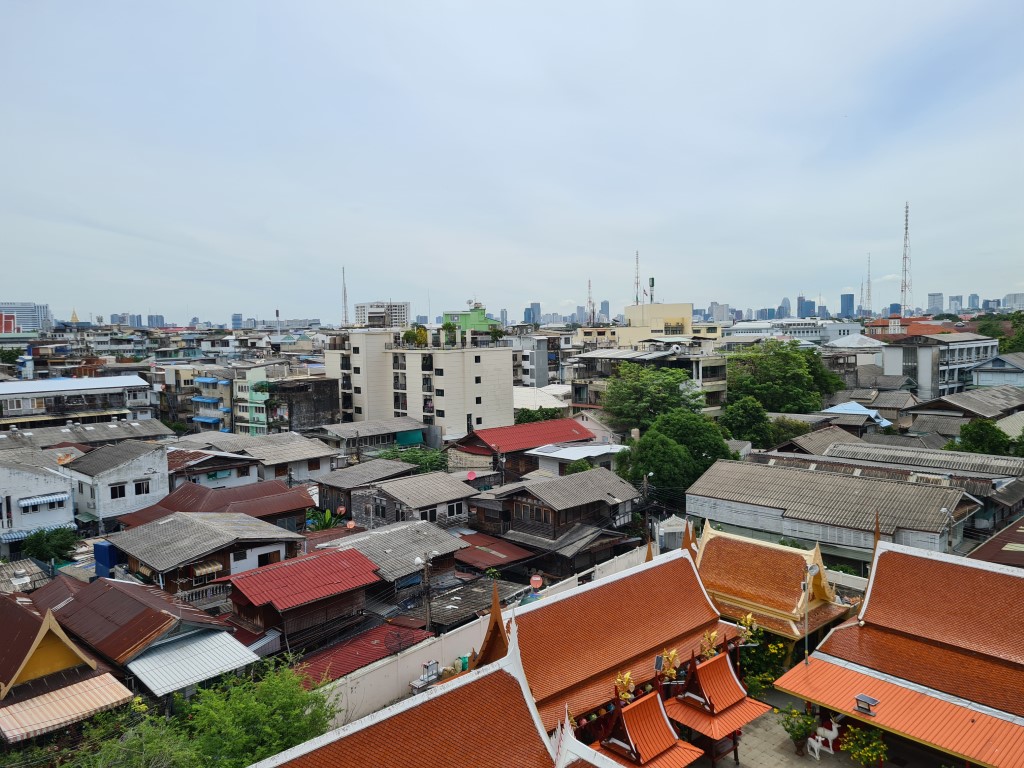 It is about a 17 minutes walk from Khao San Road or a very quick taxi or tuk tuk ride to the temple grounds.
It is also just a short walk to the Chao Phraya River where you can jump on a long boat and take a scenic trip down the river to visit some other famous temples like Wat Arun.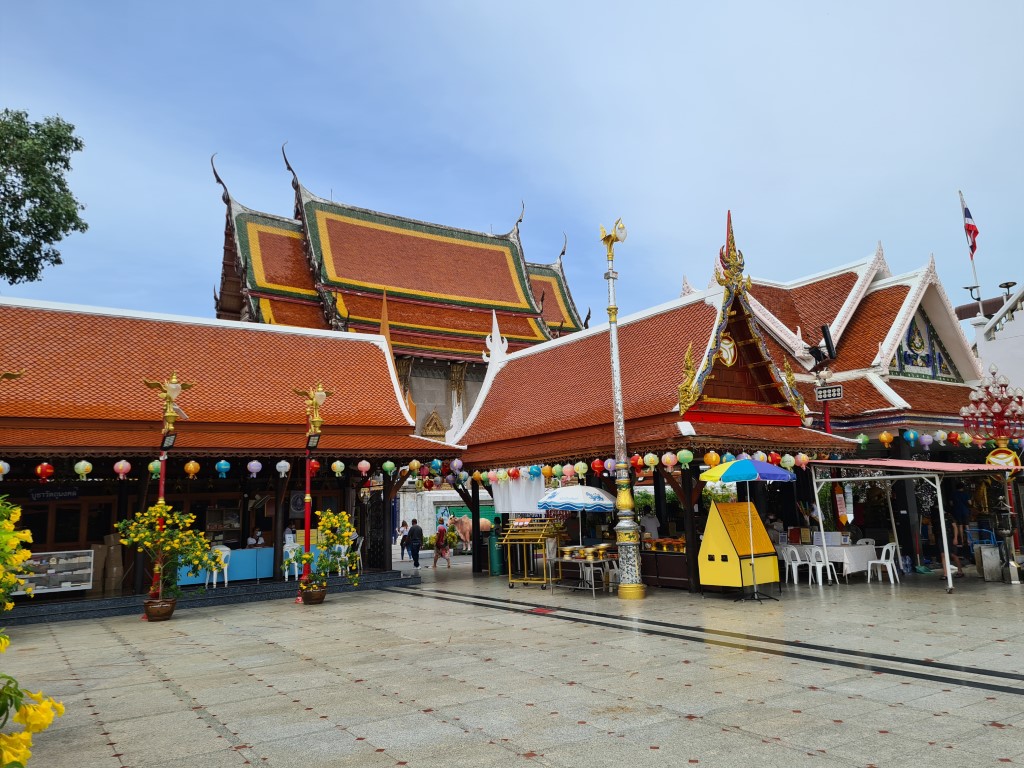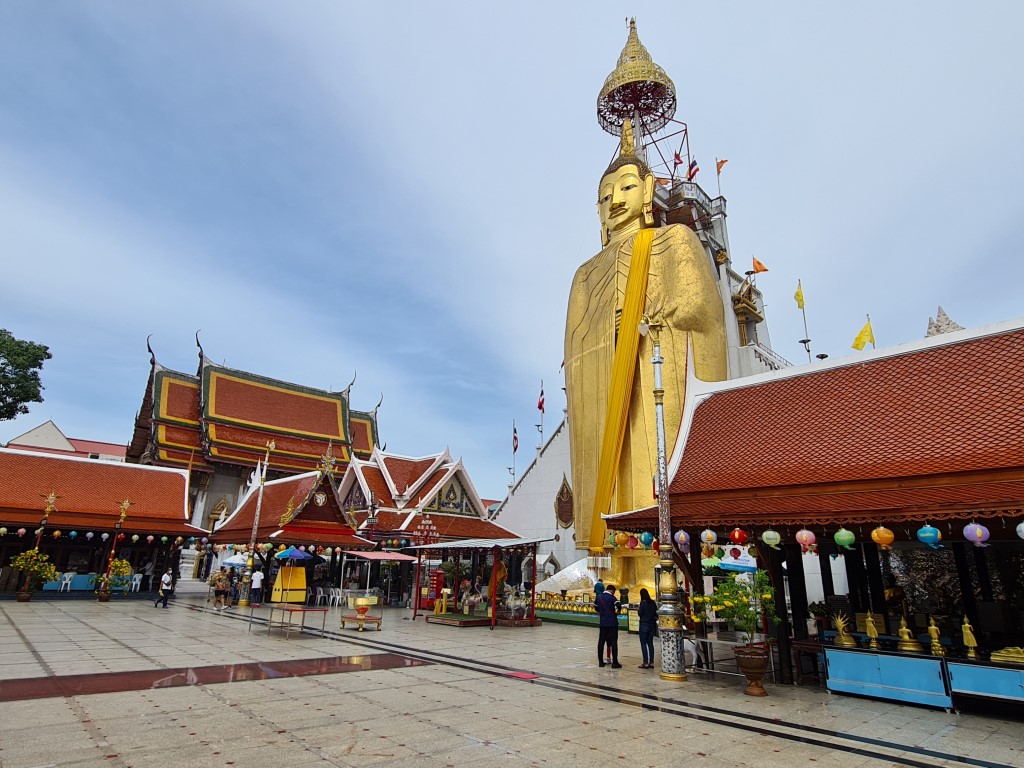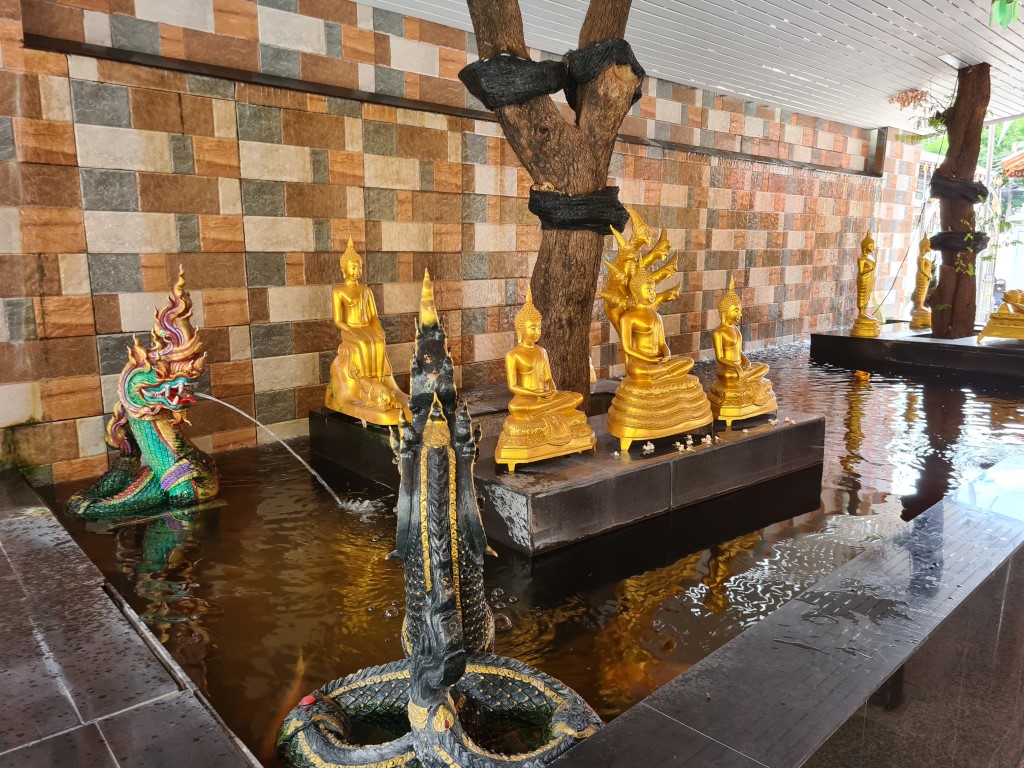 At the back of this Buddhist Temple is also a small Chinese temple.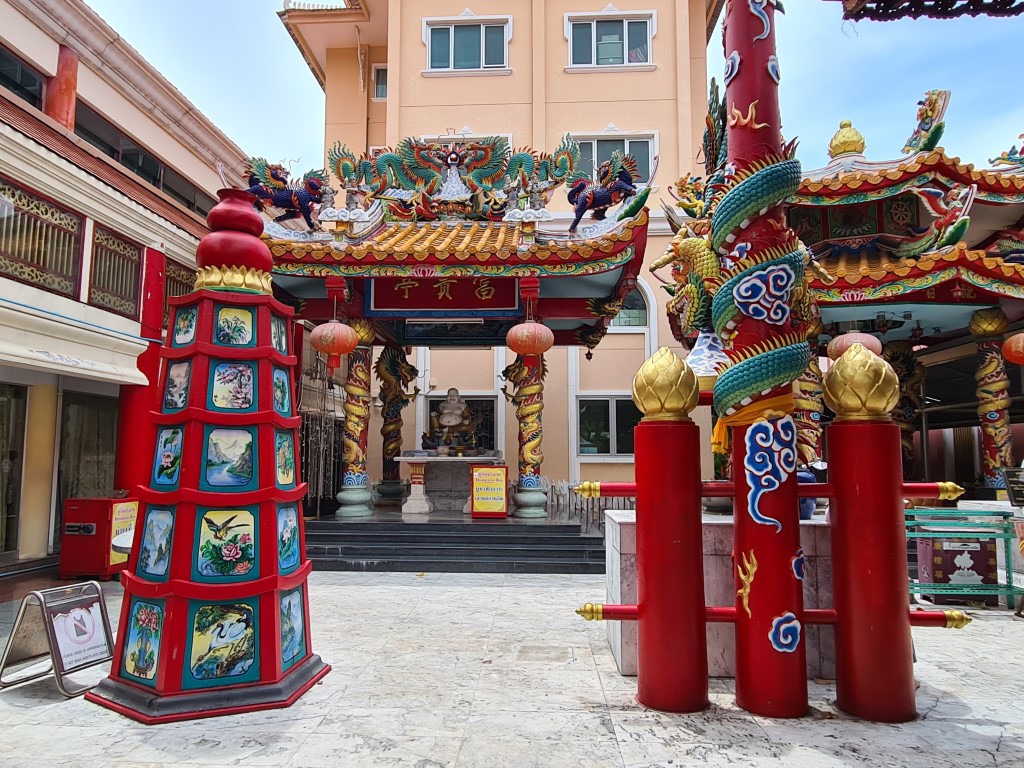 Check out the location of the Standing Buddha in Bangkok