The Best Bars and Nightlife in Kuta Beach Bali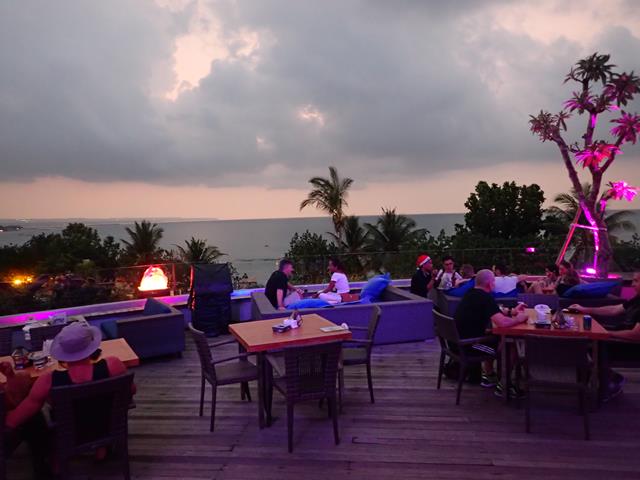 Kuta has always been the nightlife capital of Bali, with loads of bars and nightclubs open until the early hours of the morning. Most of the bars in Kuta are located along Jalan Legian at the back of Kuta away from the beach. In the last 2 years there has been some major development in Kuta and some very cool bars have opened along Jalan Pantai (Beach Road) which have excellent views over Kuta Beach, great places to sit back in the afternoon and watch the sunset. Check out the best bars in Kuta:
Velvet Beach View Lounge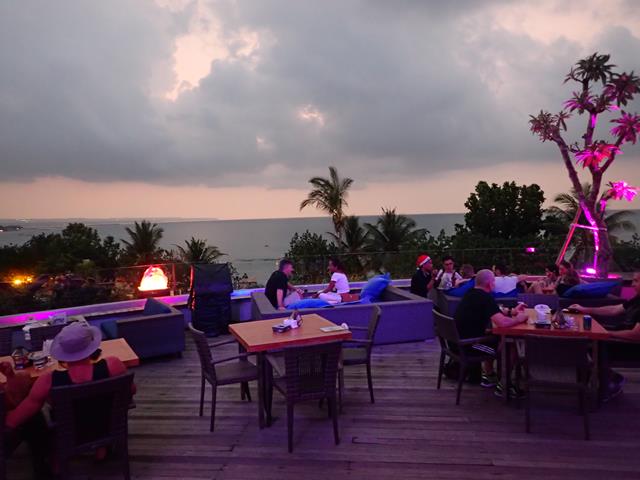 Velvet Beach View Lounge is located on the top level of the Beach Walk Shopping Centre located on Jalan Pantai right next to the Sheraton Hotel. Get to Velvet Beach View Lounge late afternoon to grab one of the cool sofas located right down the front of the bar, which have great views over Kuta Beach. Velvet Beach View Lounge has a great range of cocktails and a food menu with loads of good stuff to eat. Later in the evening you can move inside to Hynoptic Nightclub for live music and some of the best DJs playing dance music until early in the morning. Check out more at Velvet Beach View Lounge website.
The Seven Rooftop Bar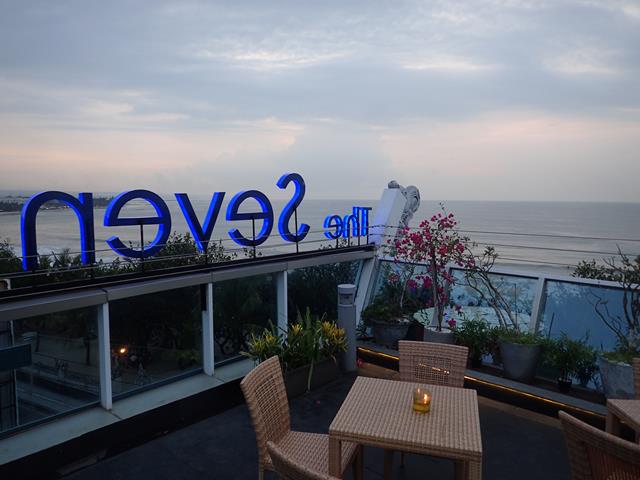 Just down the road from Beach Walk Shopping Centre, on the corner of Poppies Lane I, is the new Kutabex Hotel which opened in early 2015. On the rooftop is The Seven Rooftop Bar which is another cool place to watch the sunset over Kuta Beach. There is live music every night from 7pm until 11pm and a DJ playing music until 1am. There is a small swimming pool at the Seven Rooftop Bar so bring along your swimmers for a dip in the pool before sunset. Check out The Rooftop Bar website.
The Stones Entertainment Centre
The Stones Entertainment Centre is actually across from Legian Beach but right on the border of Kuta, just a few minutes down the road. The Stones is a collection of chilled out bars with views of the beach, restaurants and nightclubs. Dine, drink and dance! Check out The Stones Entertainment Centre.
Sky Garden Lounge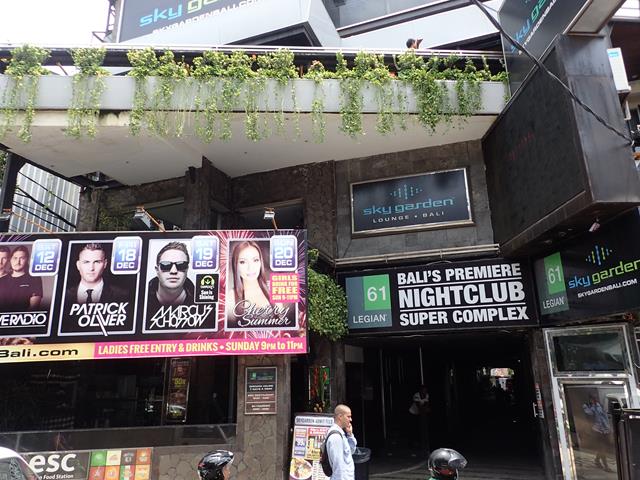 Sky Garden Lounge is the best nightclub in Kuta and all of Bali. With 5 different levels playing a range of music, and some of the best international DJs visiting to play some of the best parties. Check out Sky Garden Lounge website for the upcoming parties and events.
Check out the most popular articles about Bali on this site:
[do_widget id=wpp-8]