WiFi internet access in Sabang Beach Palawan Island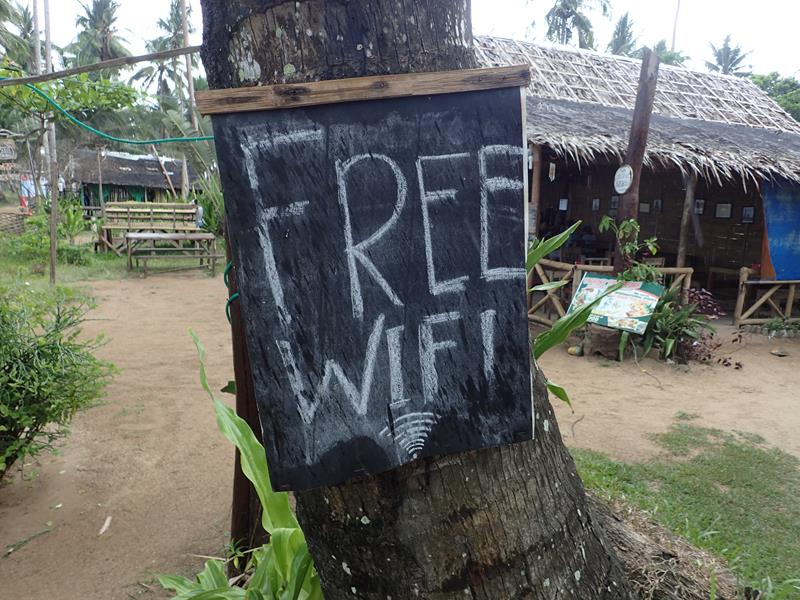 WiFi Internet access in Sabang Beach Palawan Island Philippines
Many bars, restaurants and hotels in Sabang Beach say they have WiFi internet access though most have very unreliable internet access.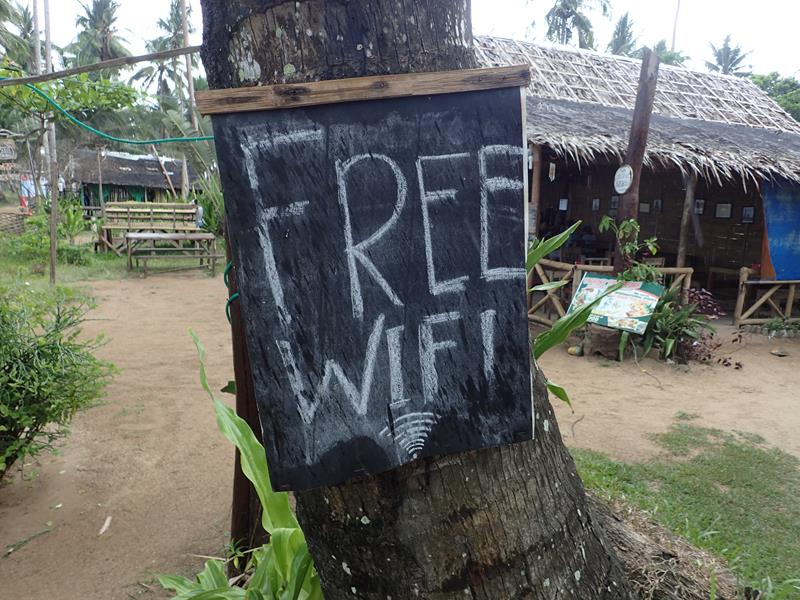 Most of the small restaurants and cheap hotels that offer WiFi internet access in Sabang Beach just offer you to tether to a mobile phone to get internet access. Most times of the day the mobile phone reception is very low so you are unable to connect to the internet.
The best place to get WiFi internet access in Sabang Beach is at the Sheridan Resort. If you are not staying at the Sheridan, you can just have breakfast, lunch or dinner at their restaurant at the front of the resort and they will give you a userid and password which will give you internet access for 4 days. The internet connection speed at Sheridan is quite fast and the service is very reliable. I used the internet there a few times over 2 days and always got connected.
Post a message below if you know anywhere else in Sabang Beach Palawan Island that has reliable internet access.
Check out the most popular articles about Palawan Island Philippines:
[do_widget id=wpp-9]