Best Burgers in Soi 11 Sukhumvit Bangkok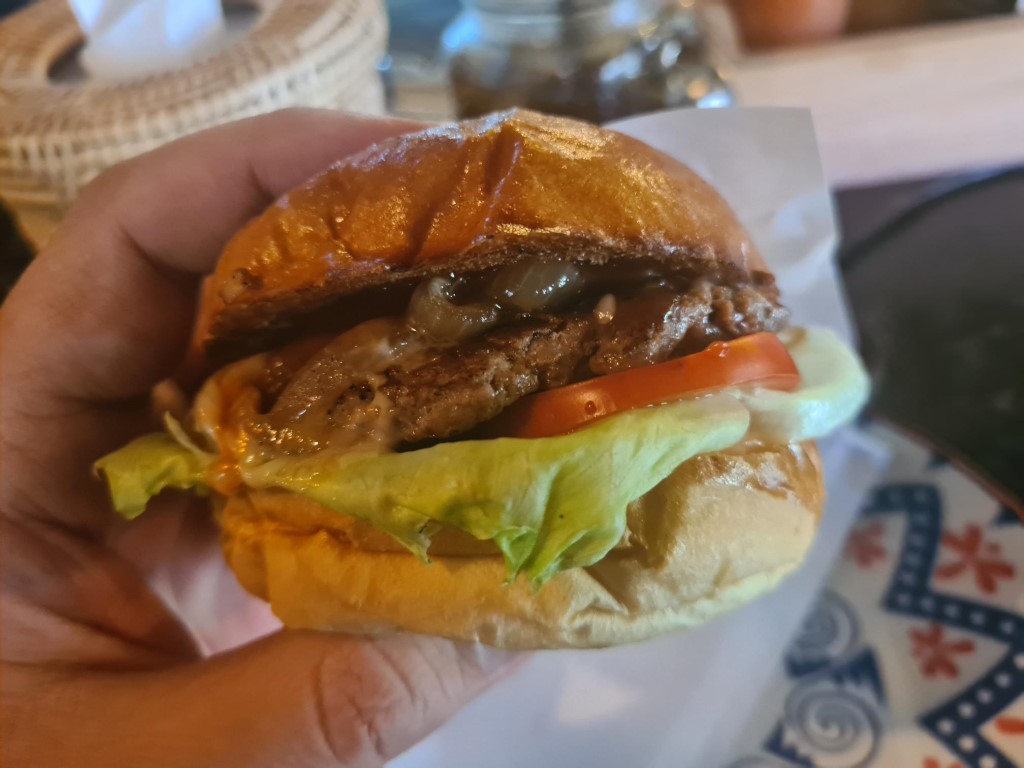 Soi 11 Sukhumvit Bangkok is a very popular street in Bangkok for nightlife, entertainment and of course food. For the burger lovers, here is the best burgers money can buy on Soi 11 Bangkok:
Bang Bang Burgers
Located down the far end of Soi 11 Sukhumvit, just before the bend, you will find Bang Bang Burgers which serves up some very tasty smashed burgers. During the day this is a very cool burger joint, at night time it becomes a live music venue with cool bands playing a range of music including jazz.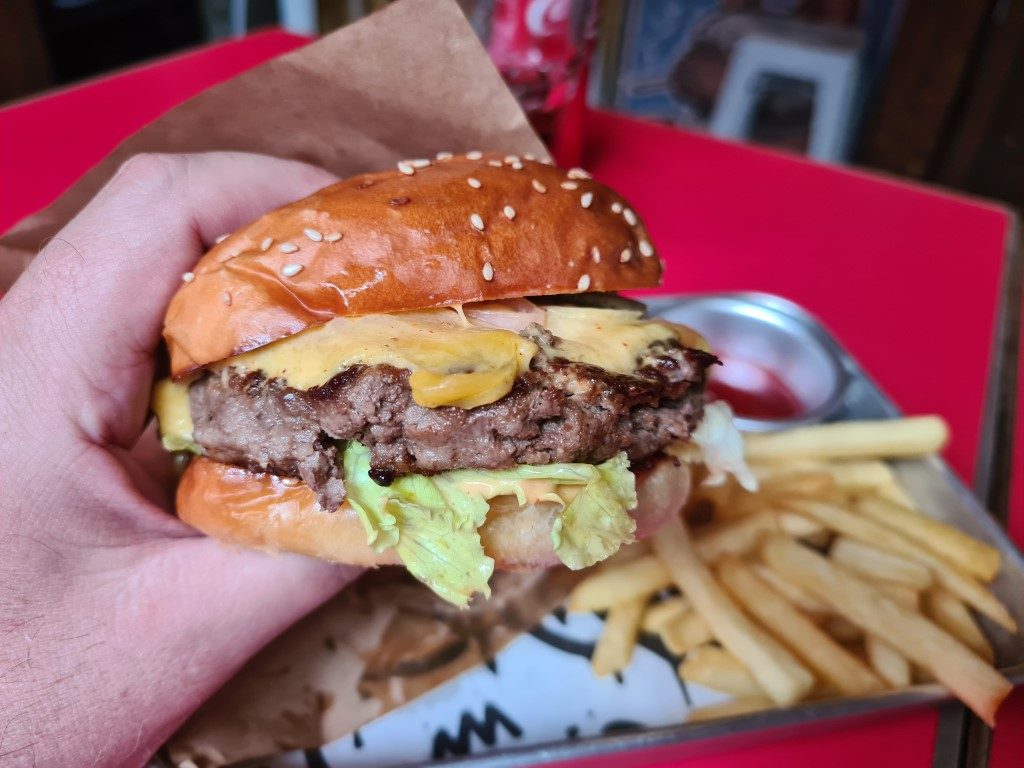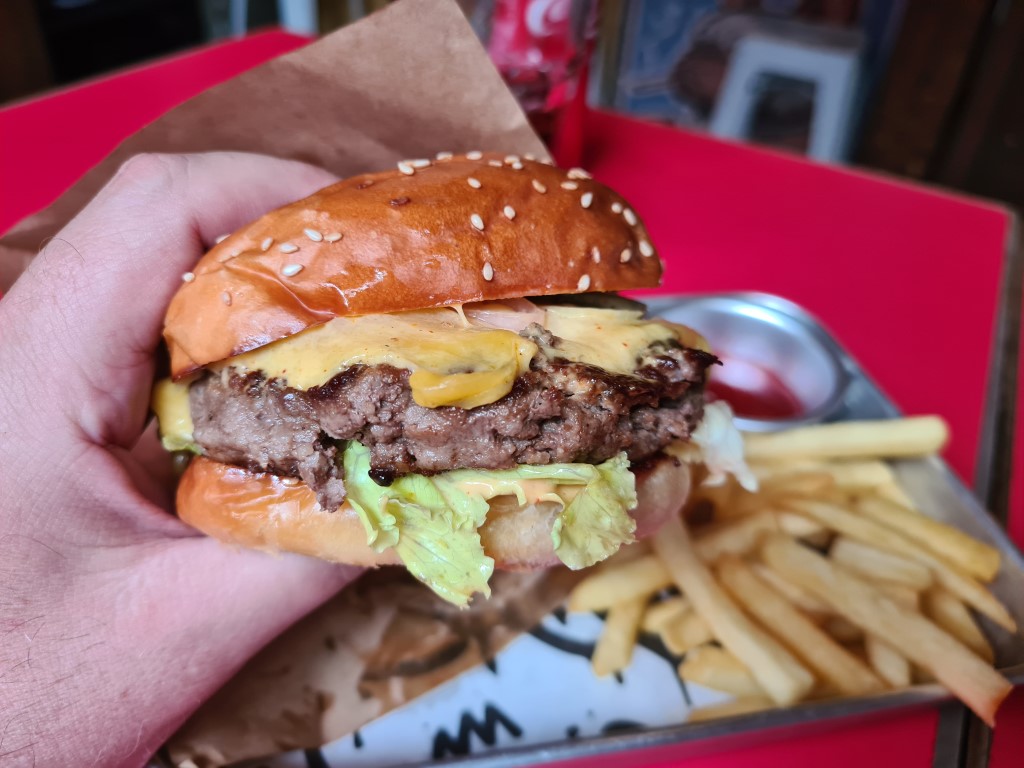 Read more about Bang Bang Burgers on Soi 11
Bangkok Burgers
Located very close to the corner of Soi 11 and Sukhumvit Road you will see a sign for 99 Baht Burgers. This is Bangkok Burgers. The 99 Baht burger is for a chicken burger but you can get a beef burger for only 149 Baht, the cheapest burger on Soi 11 Sukhumvit. These are very simple but extremely tasty burgers. The 149 Baht Beef Burgers are only small. You can buy a bigger burger for 249 Baht.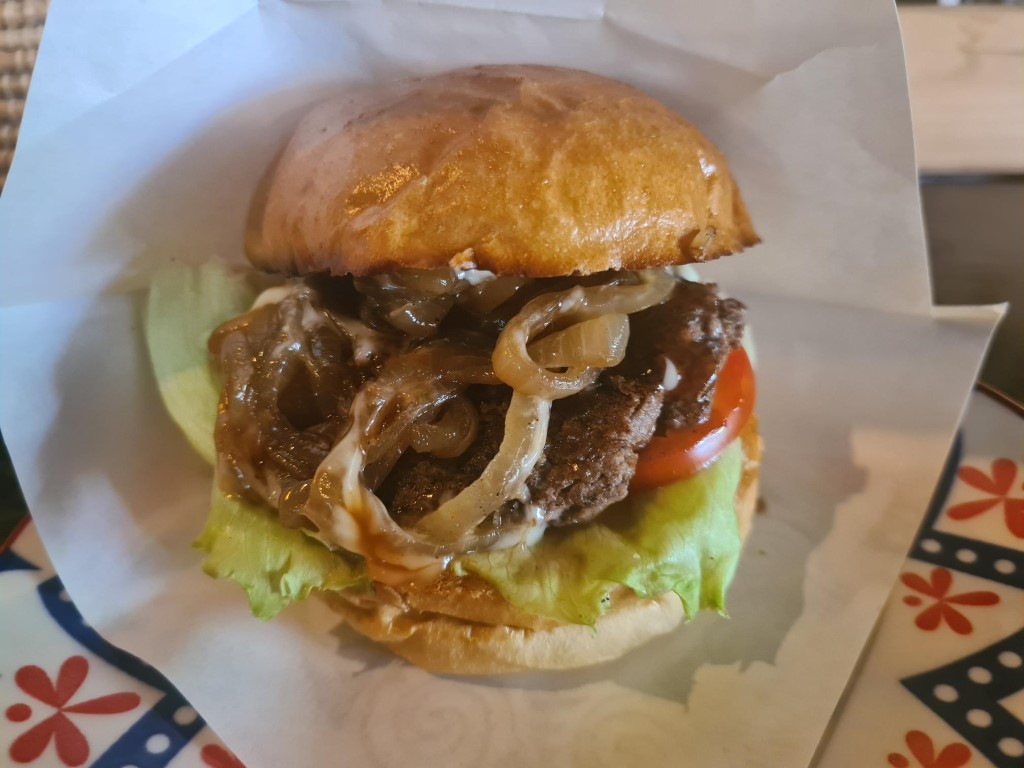 Read more about Bangkok Burgers
Old German Beerhouse
A burger at a German restaurant? Where do you think Hamburgers come from? Hamburg of course! Well the Old German Beerhouse may be know for excellent schnitzell and German beer but they also got a sensational burger. I could eat one of these everyday! A bit on the pricey side but a very large burger and a big pile of tasty chips to go along with it. Yum!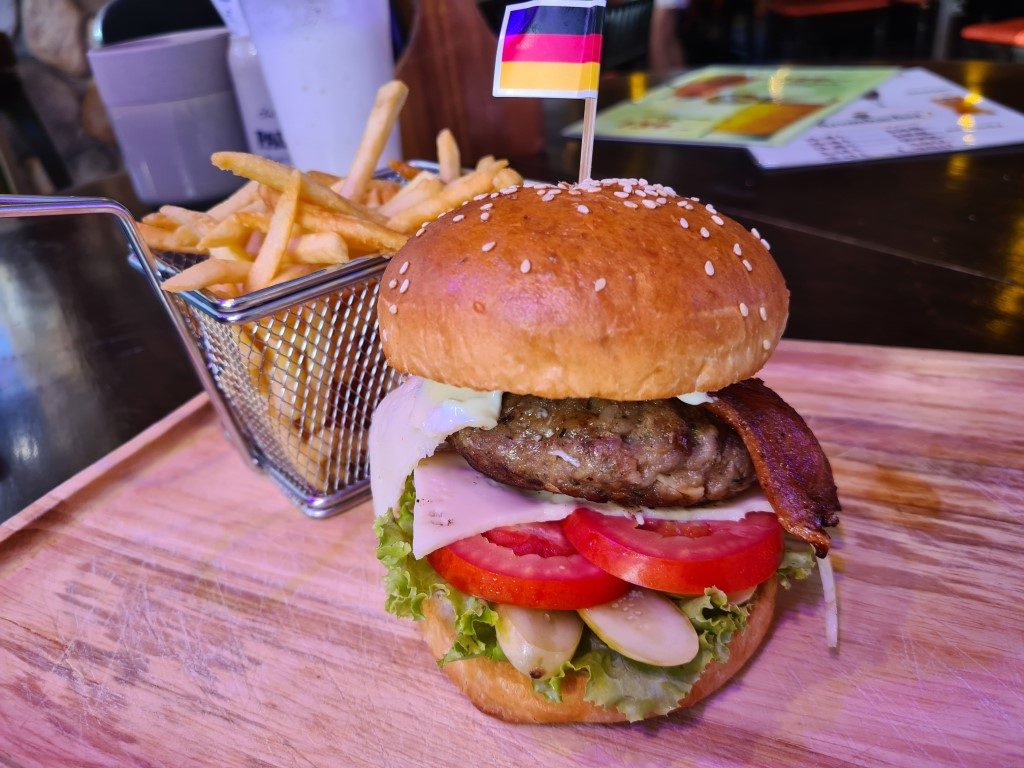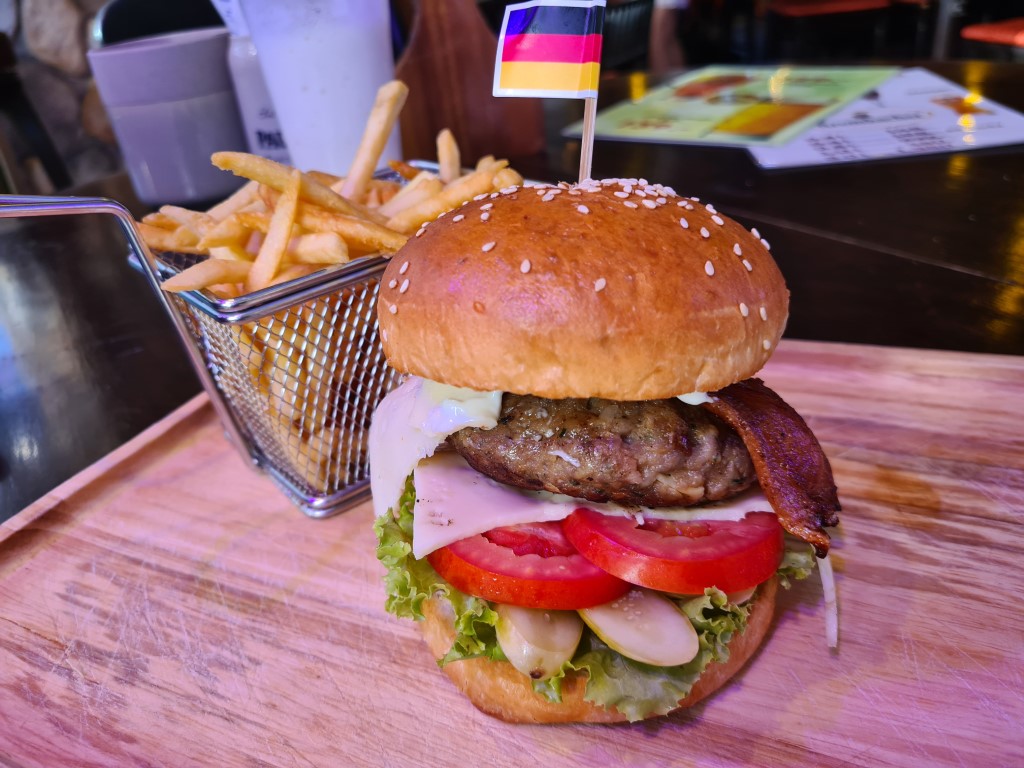 Read more about Old German Beerhouse
The Game American Sports Bar
Not technically on Soi 11, but right around the corner on Sukhumvit is The Game American Sports Bar, located directly under the Nana BTS Train Station. They have a huge menu serving loads of pub style food and they have a whole page dedicated to tasty burgers. I can recommend their cheeseburger. The beef patty is perfectly seasoned, so tasty I didn't even put any tomato sauce on it. A very good burger! Served with a huge pile of chips and some tasty coleslaw.