Best Restaurants in Sabang Beach Palawan Island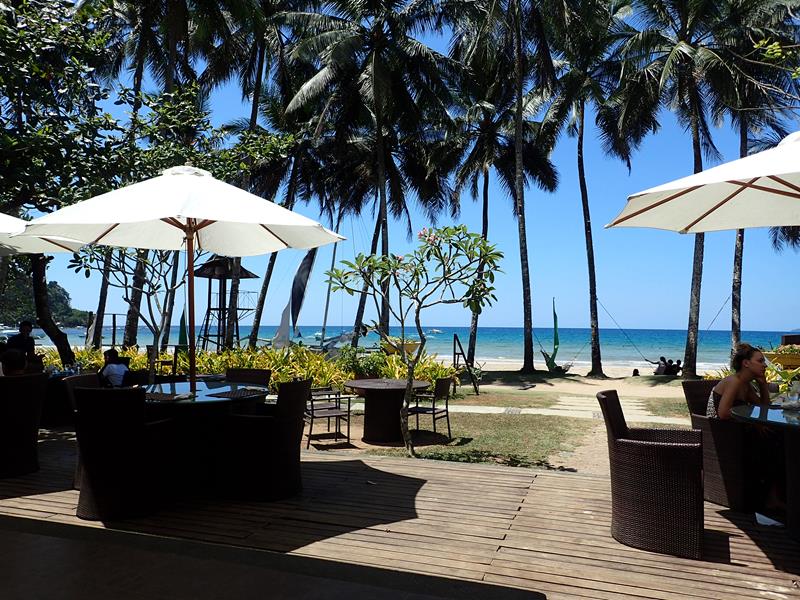 Sabang Beach is one of the most beautiful beaches on Palawan Island Philippines. If you are visiting Palawan then make the effort to get to stay at Sabang Beach.
So what are the best restaurants in Sabang Beach? Don't expect any high end, fine dining restaurants here. Most of the hotels in Sabang Beach are quite rustic. There are a few great restaurants worth visiting during your stay at Sabang Beach. Check out the best restaurants in Sabang Beach:
South Sea Restaurant at Sheridan Resort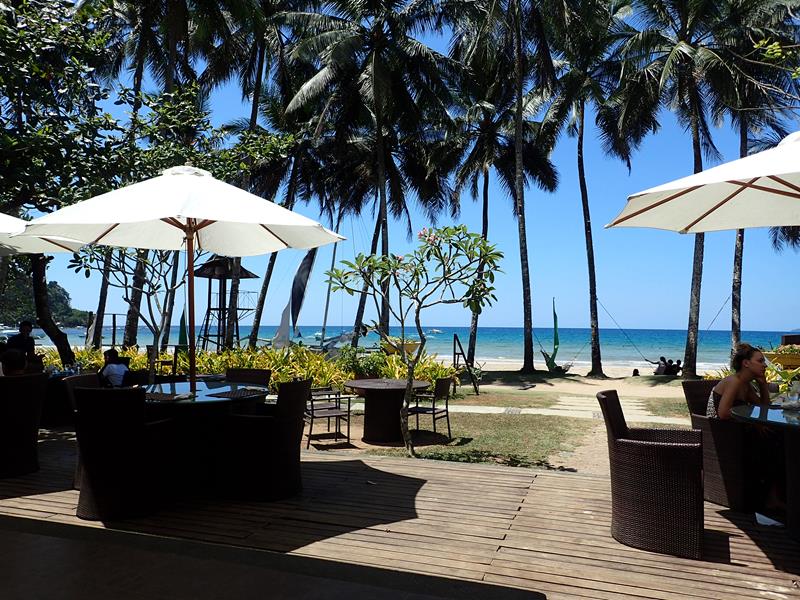 South Sea Restaurant at the Sheridan Beach Resort is by far the best restaurant in Sabang Beach. Sheridan Beach Resort is the only 5 star resort at Sabang Beach. Their South Sea Restaurant is located right out the front of the resort with views over Sabang Beach.
South Sea Restaurant offers a range of local Filipino food as well as as good range of international cuisine and a great range of fresh seafood including a huge seafood platter or some fresh lobster.
I went there for lunch and had their Sheridan Burger which comes with a jumbo burger patty with fresh tomato, fried egg, cucumber and mozzarella cheese and a side serve of chips.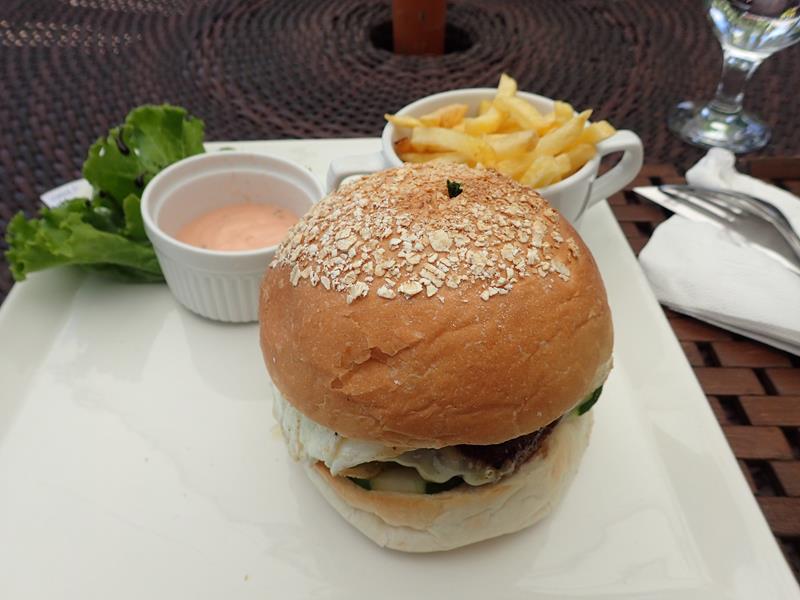 Agkarawat Gourmet Cuisine Restaurant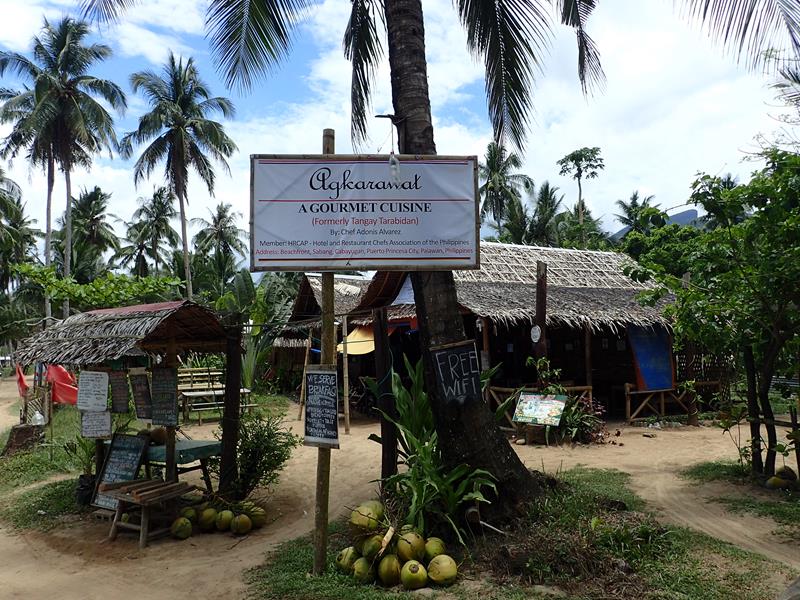 Agkarawat (formerly Tangay Tarabidan) is probably the next most popular restaurant in Sabang Beach. It is just a small bamboo hut, right next to the beach front, next to Hills Myna Cottages.
Agkarawat is open for breakfast, lunch and dinner. I went there for breakfast 2 times and dinner once. Breakfast is a simple affair with a choice of breakfast including fried eggs, toast and local Palawan coffee or banana pancake and coffee or omlettes toast and coffee.
At dinner time they have a great selection of Filipino food as well as a range of western food including pizza and pasta. I went for the local Filipino food and chose the Chicken Adobo which was delicious. I also tried a Filipino dessert called Fresh Buko – Pandan Salad which is fresh young grated coconut with pine lime jelly and sweet condensed milk. Delicious! Check out Filipino Food You Should Try When You Visit The Philippines.
The food prices at Agkarawat are cheap! Breakfast only cost 120 pesos!
Pawikan Restaurant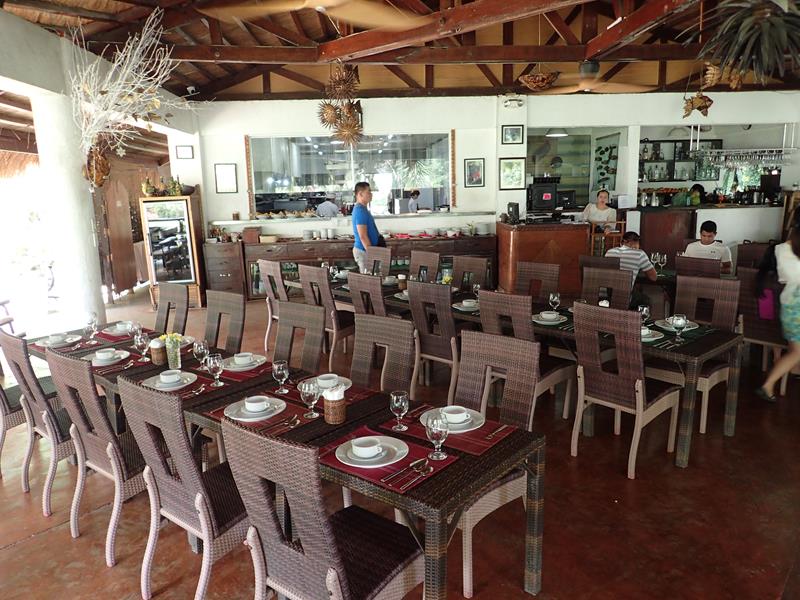 Pawikan Restaurant is located within the Daluyon Resort which is the second best place to stay in Sabang Beach. Pawikan serves up a range of Asian fusion food including some traditional dishes from Palawan Island. Pawikan is located within the resort so no views of the beach but they do have a view of the resort swimming pool.
Gusto Grill and Resto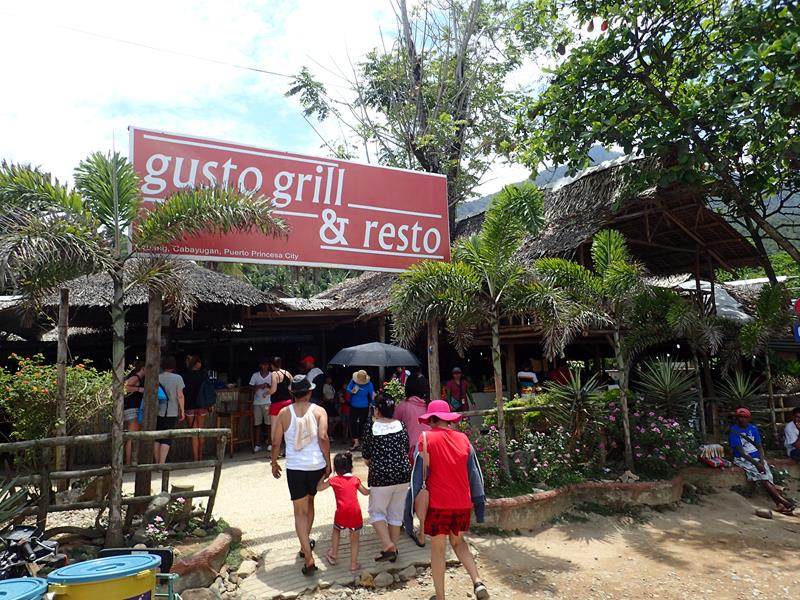 Right at the boat harbour of Sabang Beach is Gusto Grill and Resto which is a popular restaurant serving up local Filipino food as well as a great range of grilled seafood.
Los Caracoles Grill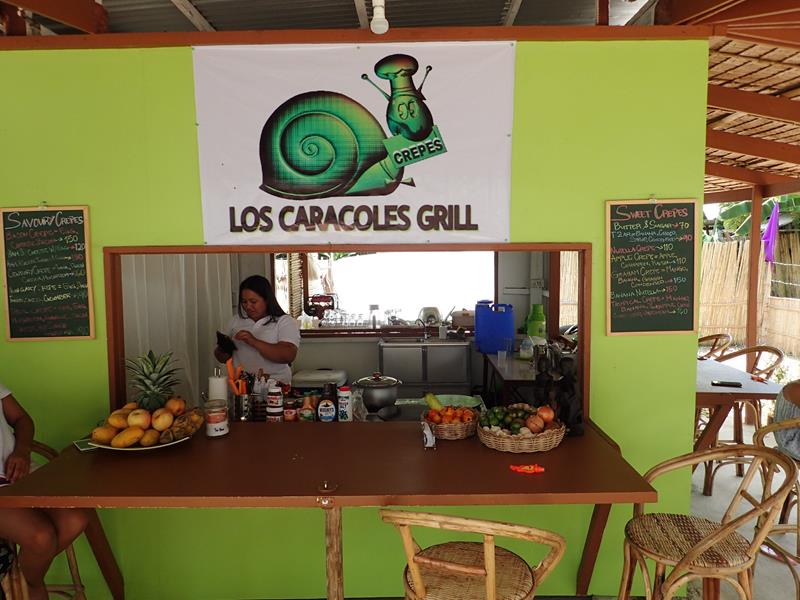 For the best crepes in Sabang Beach then head to Los Caracoles Grill which is a small restaurant stall just past the boat harbour at Sabang Beach. Los Caracoles Grill only serve up crepes. They have a selection of savory and sweet crepeps.
The selection of savory crepes include Bacon, Egg and Cheese crepes, Tuna, Onion, Creme and Mushroom crepes as well as their Devil Crepe which comes with Ham, egg, mushroom, garlic, onion cheese and hot spicy sauce.
Their sweet crepes include Butter and sugar crepes, Apple, cinamon and raisin crepes, Mango, Banana and condensed milk crepe and the crepe that I enjoyed the most – the Banana and Nutella Crepe.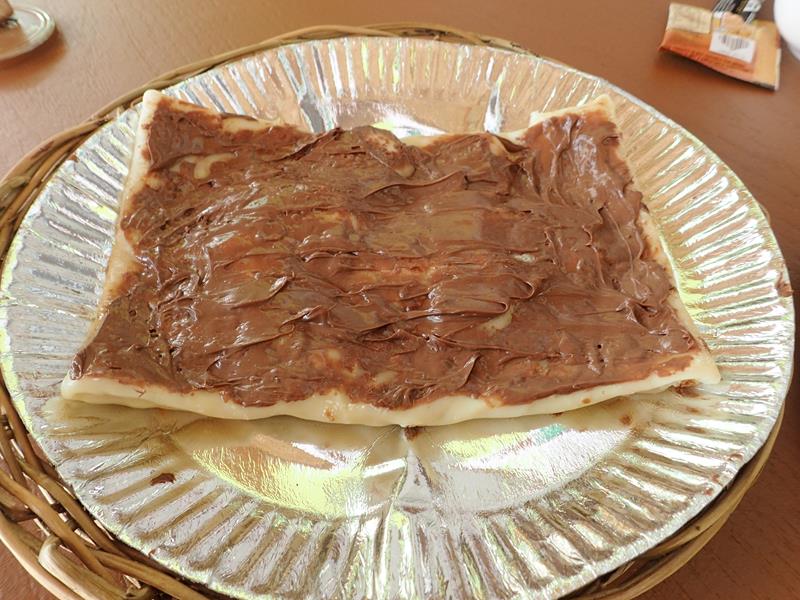 Best Coffee Stand in Sabang Beach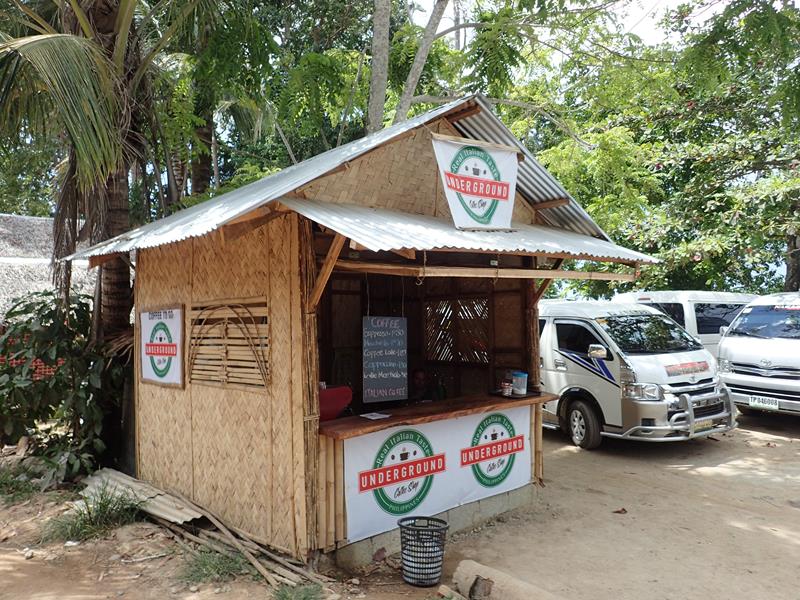 Right at the Sabang Beach boat harbour is the Underground Coffee stand which serves up the best coffee in Sabang Beach. At Underground Coffee they serve up imported Italian coffee. An espresso will set you back 80 pesos or a Cappacino will set you back 130 pesos. Expensive coffee compared to the local Palawan coffee but if you are a coffee snob this is the place to get your caffeine hit!
Check out the most popular articles about Palawan Island Philippines:
[do_widget id=wpp-9]