Best Restaurants in El Nido Palawan Island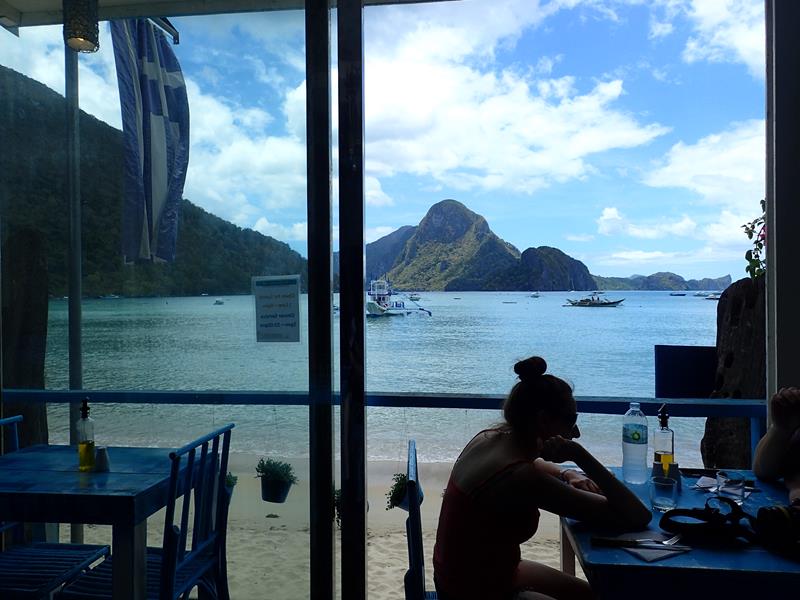 El Nido in the north of Palawan Island is only a small town but there is still a great selection of restaurants. From local Filipino food to a great range of international restaurants like Italian, Greek, French, Middle Eastern and Chinese.
Check out the best restaurants in El Nido:
Trattoria Altrove Italian Restaurnt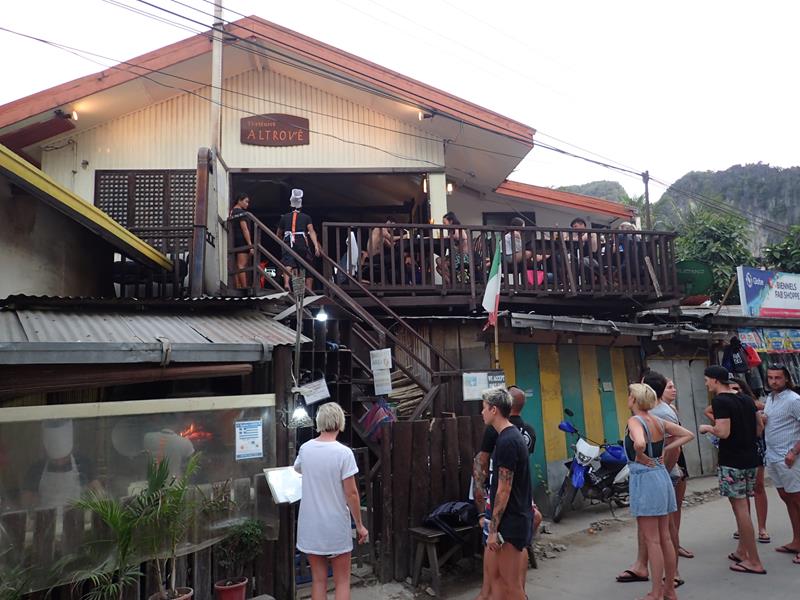 Trattoria Altrove is definitely the most popular restaurant in El Nido. I walked past here every night for 5 nights and there was always a queue of 10 – 20 people waiting to get into this restaurant. Trattoria Altrove is an Italian restaurant serving up a great range of home made pastas, fresh seafood, big juicy steaks and ofcourse oven baked pizza.
Trattoria Altrove is located on the main road of El Nido. The restaurant is located upstairs but set back from the beach so the restaurant doesn't have a view over the beach. On the balcony are your normal dining tables, inside there are small tables set low to the ground with cushions to sit back and have a leisurely meal.
You need to take your shoes off to enter the restaurant and they only accept cash. Be prepared for a wait to get in during the busy tourist seasons in El Nido. Check out Trattoria Altrove's Facebook Page.
Art Cafe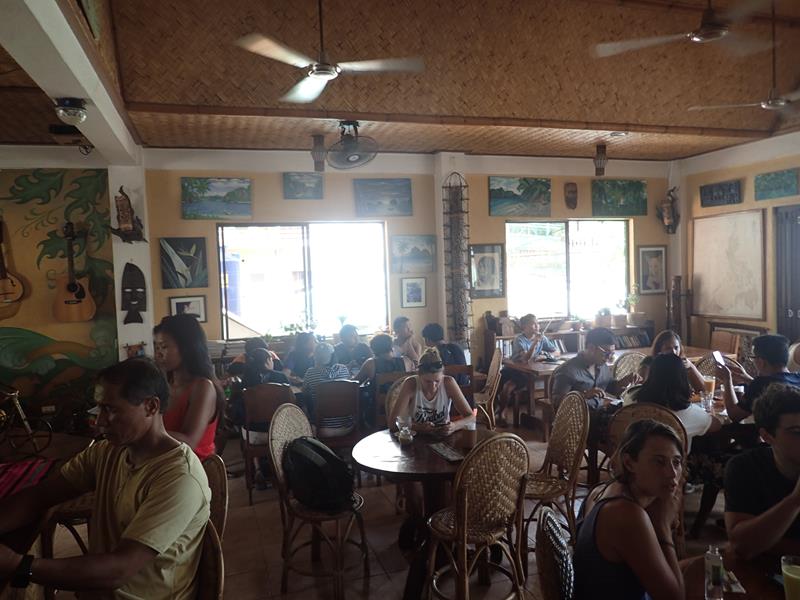 Art Cafe is another seriously busy restaurant and for a number of good reasons. Art Cafe serves up breakfast, lunch and dinner. It's easy to get a table at breakfast and lunch times but at dinner time make sure you make a reservation. Art Cafe serves up a range of local Filipino food and a range of Western food including a great range of healthy sandwiches and they serve up some seriously good coffee and a range of local Palawan boutique beers.
Apart from the food, the best reason to come to Art Cafe is because they have the most stable internet connection in town (check out WiFi Internet access in El Nido).
Art Cafe has a large upstairs dining area with a balcony with views over the El Nido bay. They also have a small section in front of the main building at beach level with views over the sandy beach. Art Cafe is located down the small laneway at the beginning of El Nido town.
As well as one of the best restaurants in El Nido, Art Cafe also offer boutique accommodations. Check the the Art Cafe website.
L'Assiette French Restaurant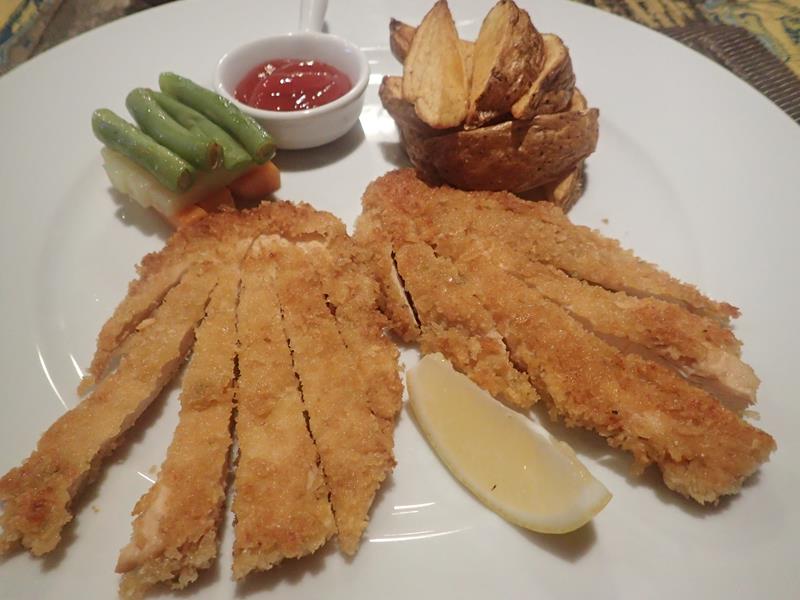 L'Assiette is the place to come in El Nido for some seriously good food. A great range of French and European dishes and a great range of homemade ice cream. I can highly recommend the chicken schnitzel, delicious!
Prices at L'Assiette are high compared to many restaurants in El Nido but not over the top to make the prices outrageous. You still get a reasonably priced meal and the quality of the food warrants the higher prices.
L'Assiette is located just a few doors down from Art Cafe. With multiple levels with views from the Balconies. Check out the L'Assiette Facebook Page
Little Italy Ristorante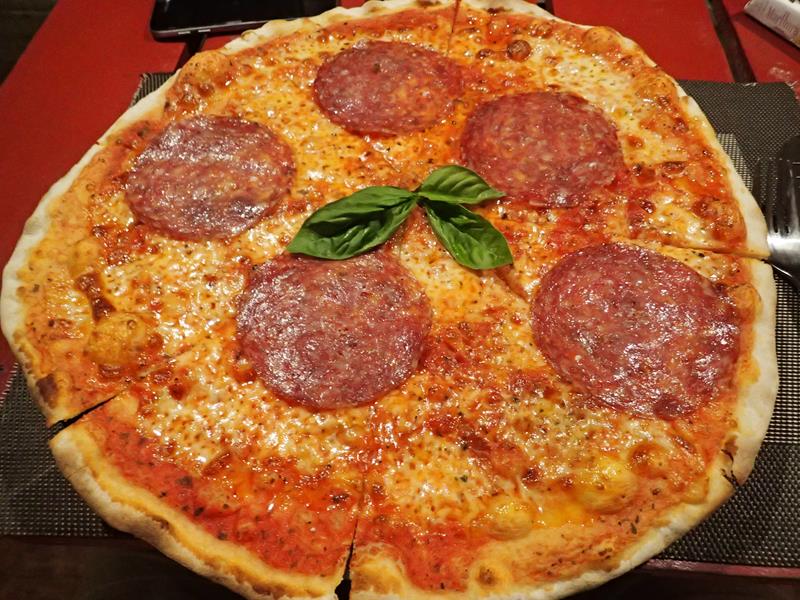 For the best pizza in El Nido head to Little Italy Ristorante. Located in the same area as Art Cafe and L'Assiette, the dining area for Little Italy is upstairs with nice views over the El Nido Bay (although you do look between 2 buildings to see the views).
Service at Little Italy is outstanding and the pizza is awesome. They also have a great range of pastas, steaks and seafood dishes.
Check out our review for Little Italy – The Best Pizza in El Nido.
Check out the Littly Italy Ristorante Facebook Page.
Bacuit Grill Bar and Resto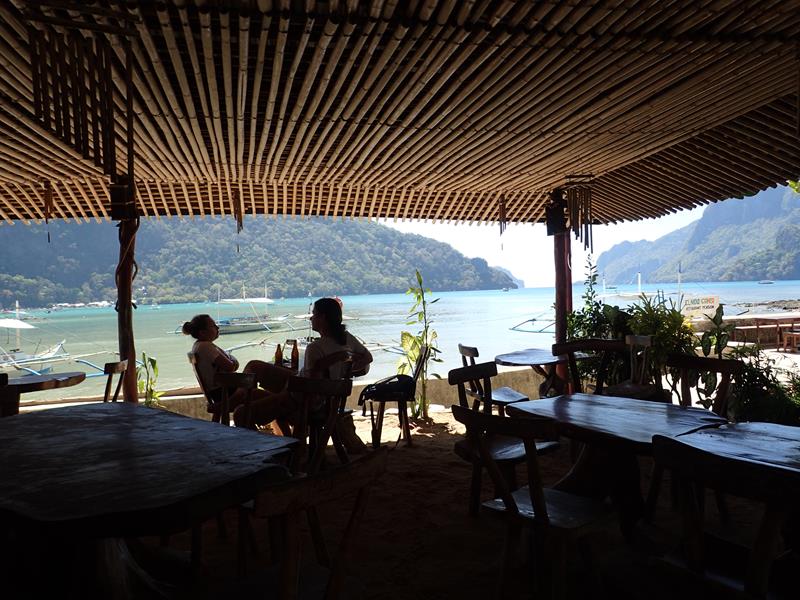 Bacuit Grill is the best restaurant in El Nido to try some local Filipino food. Bacuit Grill Bar and Resto is located at the far end of El Nido, with great views over El Nido bay.
As well as a great range of Filipino food they also do western food including pizza, pasta and sandwiches. I can highly recommend the Pork Sisig local Filipino dish which comes out on a hot sizzling plate. Delicious and the food prices at Bacuit are cheap!
Check out the Bacuit Grill Facebook Page
Mezzanine El Nido Resto Bar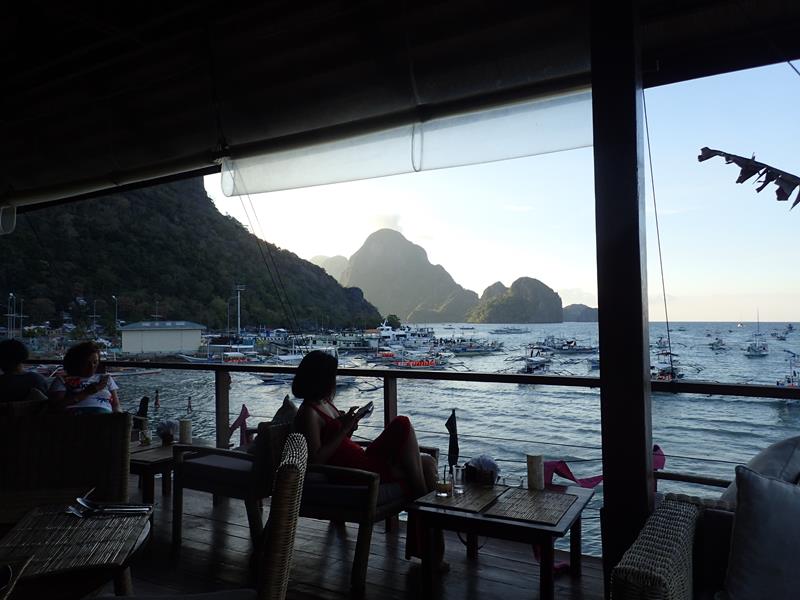 Mezzanine has a very cool 2nd floor restaurant area with one of the best views over El Nido bay. The restaurant is open for lunch and dinner. The kitchen opens for dinner at 6.30pm but you can come here for drinks and cocktails to watch the amazing sunsets over El Nido bay. They have happy hour from 4pm – 6pm with 1 free cocktail when you buy 1.
The menu has a range of Mediterranean and Asian fusion food including different types of bruschetta, home made pasta and pizza, dumplings and salads. If you are really hungry they have a pasta special, choose your pasta and sauce and have as many plates as you can eat. All your can eat pasta!
Check out the Mezzanine Restaurant Facebook page.
Cafe Athena Greek Restaurant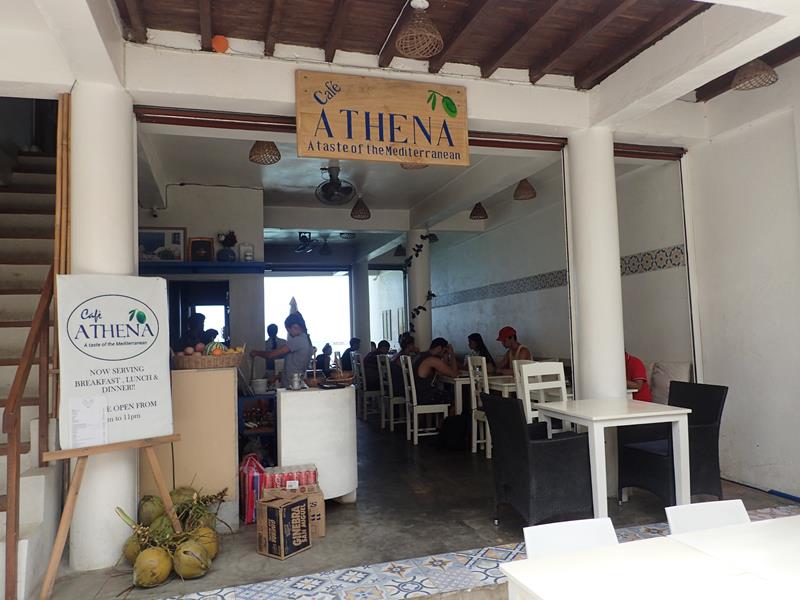 There are 2 Greek restaurants in El Nido. The most popular is Cafe Athena which serves up Greek and Mediterranean food. Located in the start of El Nido Town close to Little Italy. They have a beach front location with excellent views over El Nido beach and over the bay.
Athena Greek Restaurant is open for breakfast, lunch and dinner. Dinner times it gets busy but you shouldn't have to wait long for a table.
Check out the Cafe Athena Facebook Page.
Taverna Agape Greek Restaurant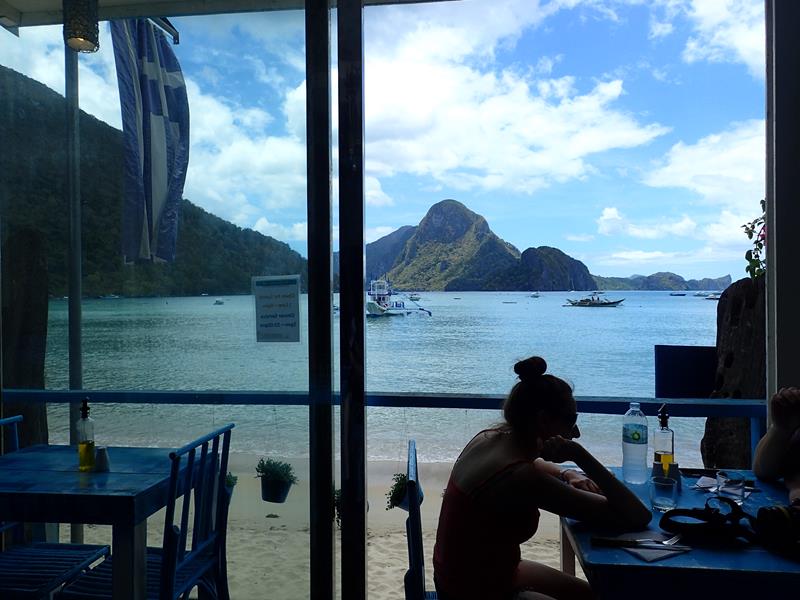 Taverna Agape is located further down in the centre of El Nido also with a beach front location. Taverna Agape Greek Restaurant serves up a good selection of Greek food including grilled meat skewers and huge slouvaki wraps at lunch times.
Check out the Taverna Agape Facebook Page.
Check out the most popular articles about Palawan Island Philippines: