Filipino Food You Should Try When You Visit the Philippines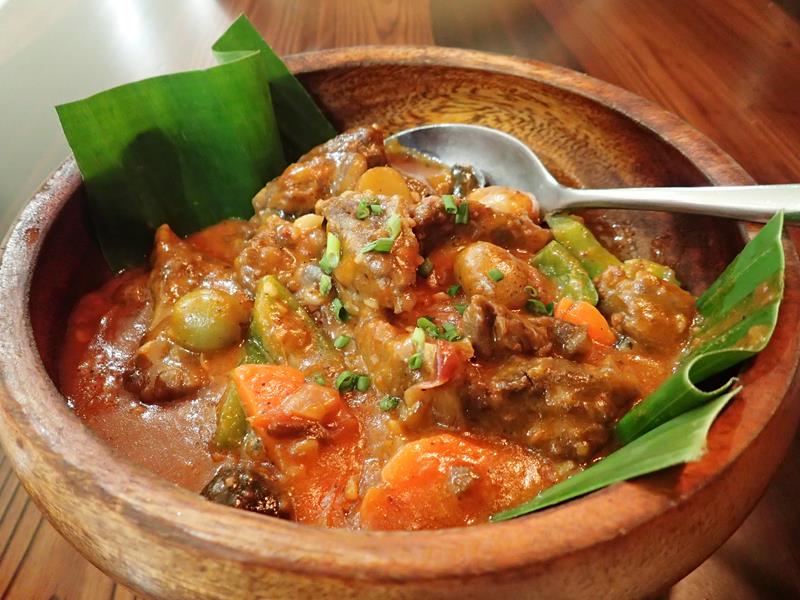 I must admit I was not familiar with Filipino food until I visited the Philippines. While I traveled to Palawan Island, I made a point to try as much Filipino food as possible and found a good range of delightful food.
Check out these Filipino food dishes you should try when you visit the Philippines:
Pork Sisig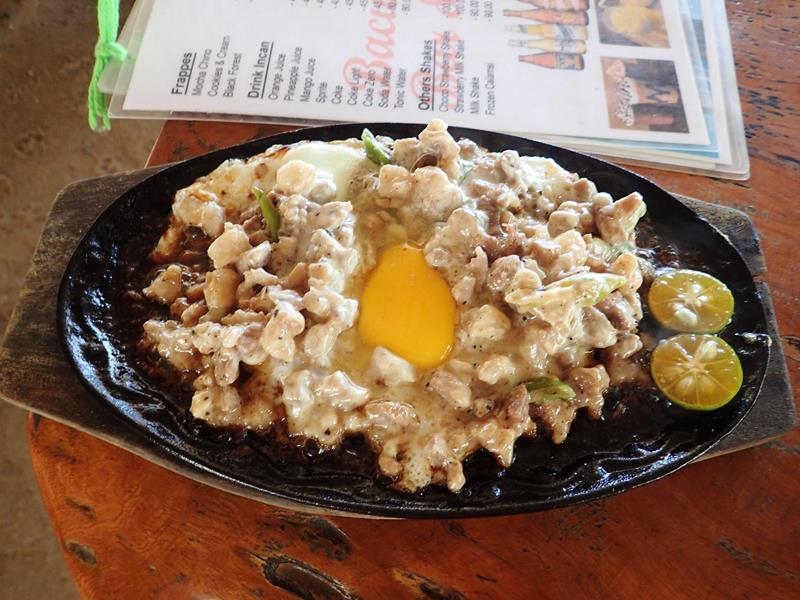 Pork Sisig is a famous Filipino dish which comes from Pampanga Philippines. Pork Sisig is the most delicious Filipino food I have tasted. It is a pork dish served on a hot sizzling plate with a cracked egg on top which you can mix in with the pork or let it sizzle on the hot plate to have a fried egg. The dish is a bit spicy with a combination of spices including chilli flakes, black pepper and a touch of soy sauce.
Chicken Inasal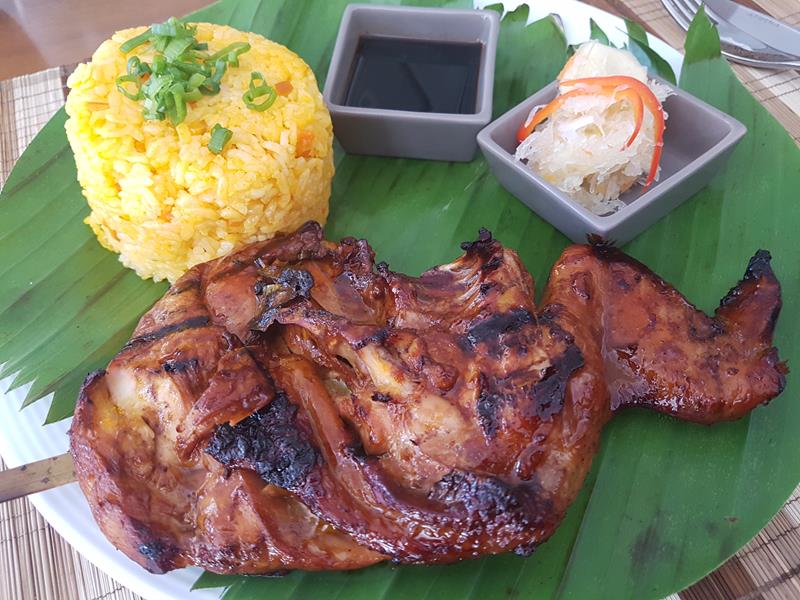 Chicken Inasal is a delicious Filipino dish which comes from Palawan Island. Chicken Inasal is chargrilled chicken which has been marinated in lime, pepper, vinegar and annato. Served with rice, soy sauce and grated Green Papaya. This is my second favourite Filipino food after the Pork Sisig. Chicken Inasal is so delicious.
Chicken Adobo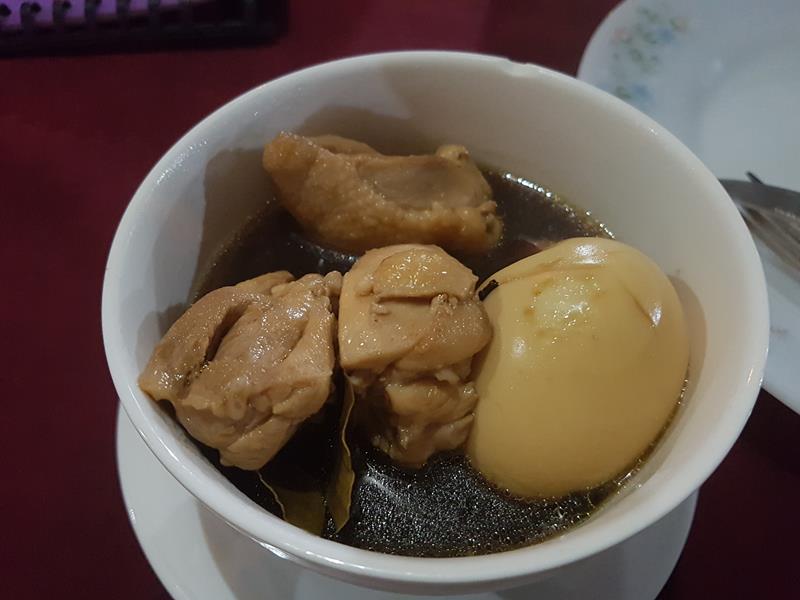 Chicken Adobo is probably the best known Filipino food. You will find Chicken Adobo all over the Philippines in most Filipino restaurants. Chicken Adobo is a simple dish of chicken simmered in soya sauce and vinegar with a boiled egg and served with steamed white rice. Adobo is most commonly served with chicken though you will find Pork Adobo and Seafood Adobo dishes.
Beef Kaldereta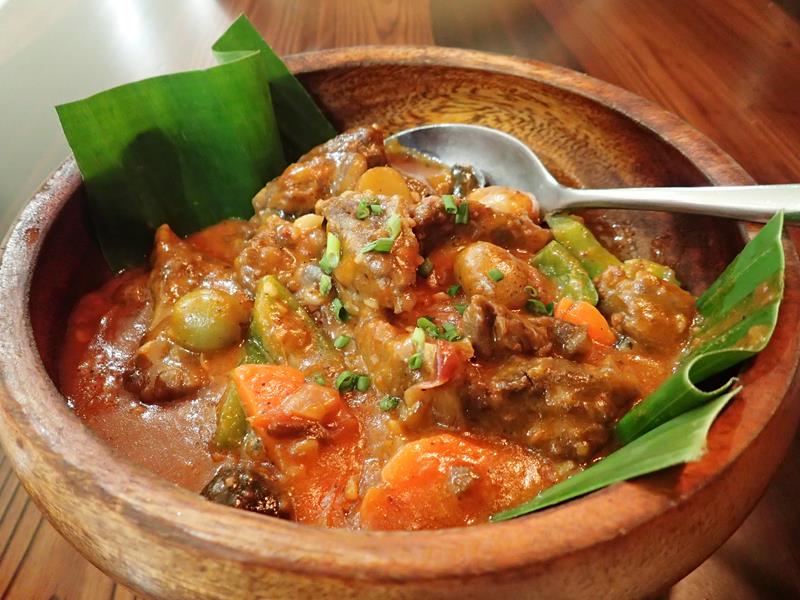 Beef Kaldereta is a famous Filipino beef stew which is creamy, spicy and delicious. Beef Kaldereta is tender beef stewed with potatoes, carrots, capsicum, olives, tomato sauce and a small sliced red chilli to give it a bit of heat. At first the beef kaldereta has a mild flavour, though after awhile the red chilli heats the dish up making it just a touch spicy. Served with rice.
Fresh Buko – Pandan Salad – dessert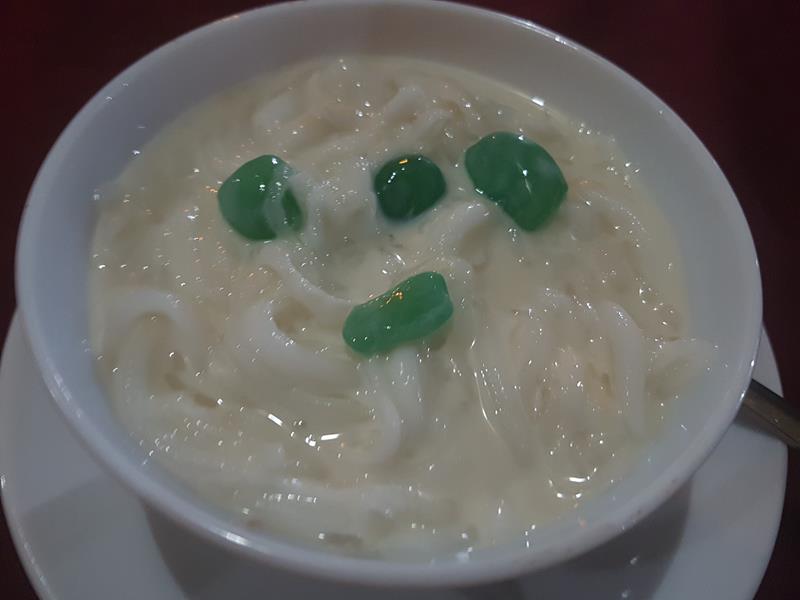 If you are a sweet tooth then there are loads of great Filipino desserts. My favourite Filipino dessert is the Fresh Buko Pandan Salad which is made with freshly grated young coconut with screw pine jelly and sweetened cream. This is a famous Filipino dessert which is just so yummy.
What's your favourite Filipino Food? Post a comment below. I want to try more Filipino food so want to try the best food the Philippines has to offer.
Also check out:
Check out the most popular Philippines articles:
[do_widget id=wpp-10]