Chinzan-so Japanese Gardens Tokyo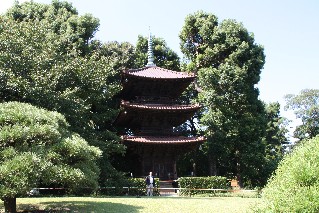 Chinzan-so are traditional Japanese gardens located within Tokyo. The land once belonged to Prince Aritomo Yamagata who built his mansion here during the Meiji Era (1868 – 1912) then built the beautiful gardens around it.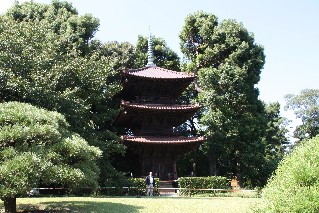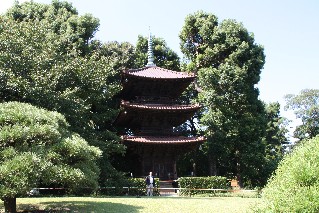 The ownership of the land and garden were passed down to Baron Heitaro Fujita who brought a number of significant cultural items to the gardens including the three tiered pagoda. There are 10 famous sites to be found at Chinzan-so gardens each with an interesting history and relevance to the site.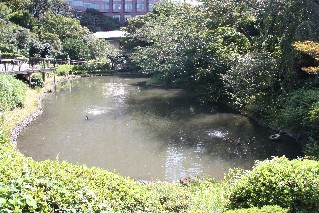 Yusui Lake is a man made lake built in the middle of the gardens at the top of the lake is Chosyubaku Waterfall.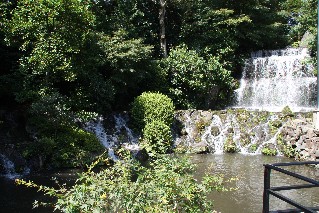 The three tiered pagoda was brought to Chinzan-so by Baron Heitaro Fujita in 1925 from Hiroshima. Legend says that the pagoda was built with out using any nails in the Chikurin-ji temple in Hiroshima around 802 -852 AD. Two other historical pagodas can be found in Tokyo – the five tiered pagoda at Ueno Kanenji temple (built in the Edo period 1603 – 1868) and the five tiered pagoda in the Ikegami Honmonji temple (also built in the Edo period).
Stone statues of Rakan (Rakanseki) through Chizan-so gardens are 20 statues from the original 500 statues carved from sketches the Japanese painter Jakucho Ito (1603 – 1696). The statues were originally located in the Sekihoji temple in Fushimi, Kyoto. Rakan represents a spiritual practitioner who has attained a high level of enlightenment.
Chinzan-so Gardens are located next to the Hotel Chinzanso just north of Shinjuku.
Check out the location of Chinzan-so Gardens in Tokyo