Decks Cafe and Bar Nusa Lembongan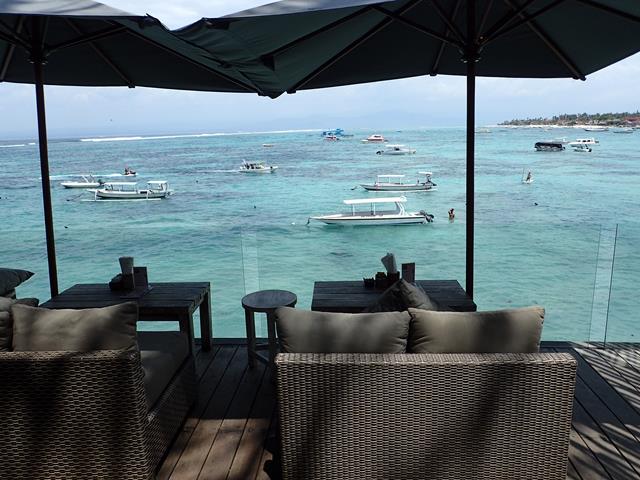 Decks Cafe and Bar is one of the best places to chill out and watch the sunset on Nusa Lembongan. Located on the hill overlooking Lembongan Bay, you do not get a direct view of the sunset but you do see the amazing pink sky when the sun is setting. Also in the afternoons when the sun is setting you can get a view across to Bali and see Gunung Agung volcano.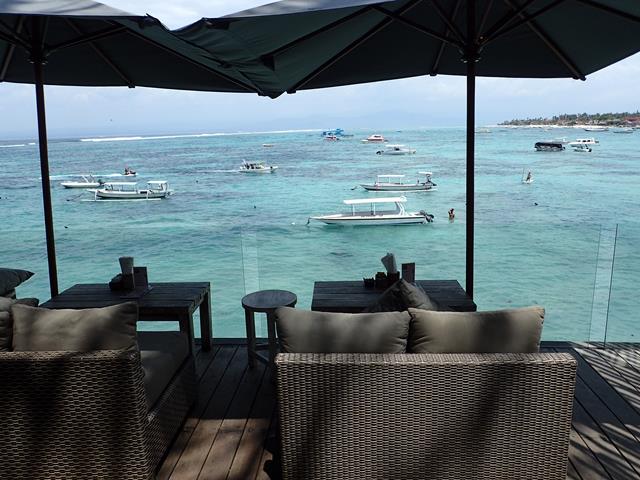 Decks Cafe and Bar bake alot of their own food fresh everyday. They make their own muffins, pizza bases, fresh bread, panini, pastries, burger buns and the best Aussie meat pies on the island, infact you wont get a better meat pie anywhere in Bali.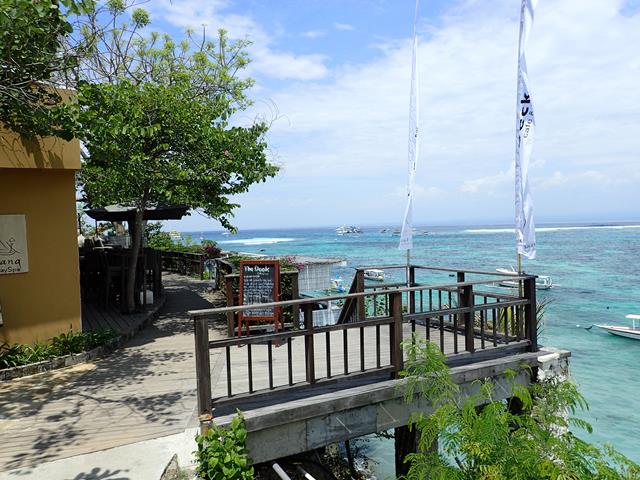 The choice of meat pies include a traditional Aussie mince beef pie, Chicken and Leek pie, Gooey Potato and Leek Cheddar pie and a Coriander Chicken and Yoghurt curry pie. I went in for lunch and had the Aussie Mince beef pie. The pastry is so puffy and flaky and the mince meat is delicious. So nice to enjoy a good Aussie meat pie on this tropical island paradise!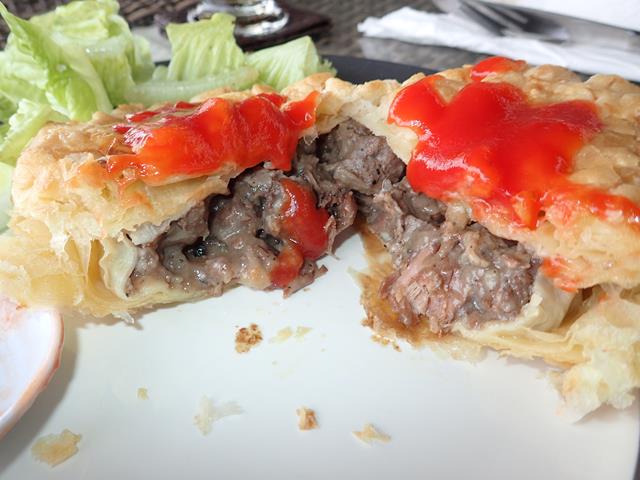 I enjoyed the food and the view so much at Decks I went back for dinner and enjoyed one of their pizzas. They had a choice of Margherita pizza, a Pepperoni pizza but I went for the Tandoori chicken pizza. Yum Yum.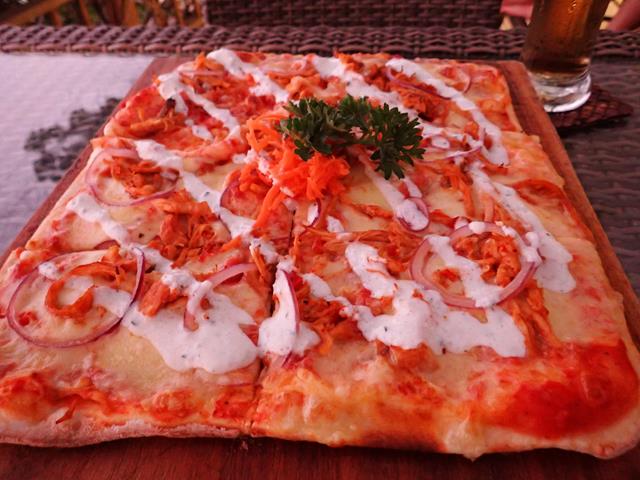 At Decks they have happy hour from 5pm – 6.30pm when you get 25% off the drinks including off the beer prices, Bintang Beer, San Miguel Beer and San Miguel Light. Each night they have specials on the cocktails during happy hour. Monday and Wednesday cocktails are Lychee Mojito, Watermelon Caprioska and Mango Daiquiri. Tuesday and Thursday cocktails are Exlir, Fresh Martini and Mango Daiquiri. Friday cocktails are Strawberry Daiquiri, Margarita and Pussy Galore. Saturday cocktails are Potatohead, Watermelon Caprioska and Devil's Tear. Sunday cocktails are Bloody Lembongan, Exlir and Ogho-Ogho.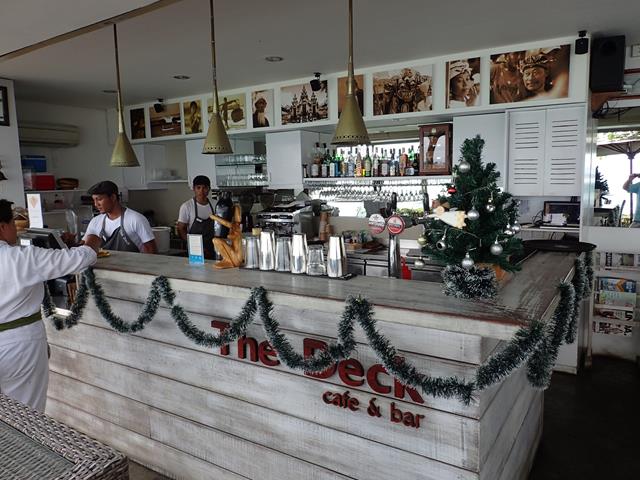 Decks Cafe and Bar
Batu Karang Resort
Nusa Lembongan
Website: thedecklembongan.com
[do_widget id=wpp-51]