The Oasis Lagoon Resort Sanur Bali – Hotel Review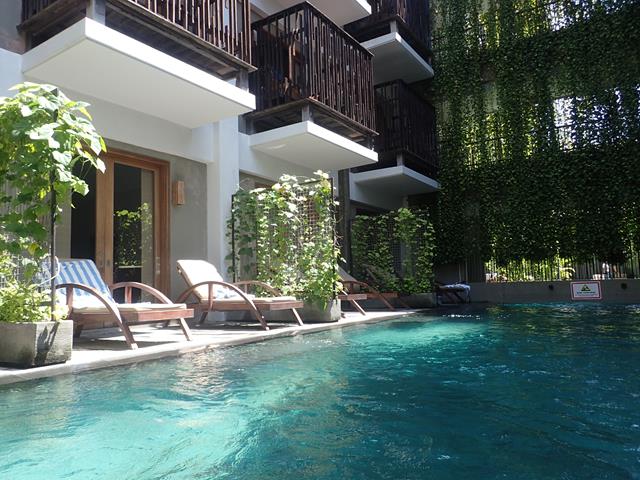 The Oasis Lagoon Resort is a lovely 4 star pool resort located in the heart of Sanur Bali. The main feature of this hotel is the swimming pool with rooms with direct access to the pool. It is so nice to open your door and step right into the pool. I stayed for 4 nights and really enjoyed my stay. This hotel is in the perfect location in the middle of Sanur Bali.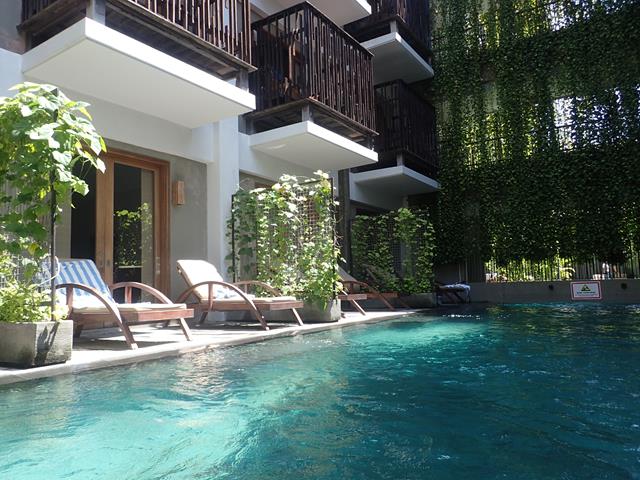 The Oasis Lagoon Resort does not have direct access to the beach. The resort is located on the main road of Sanur, Jalan Danau Tamblingan and is around a 7 minute walk to the beach. At the beach The Oasis has it's own beach club with deck chairs and umbrellas on the beach so you can store you stuff there when you take a swim in the ocean.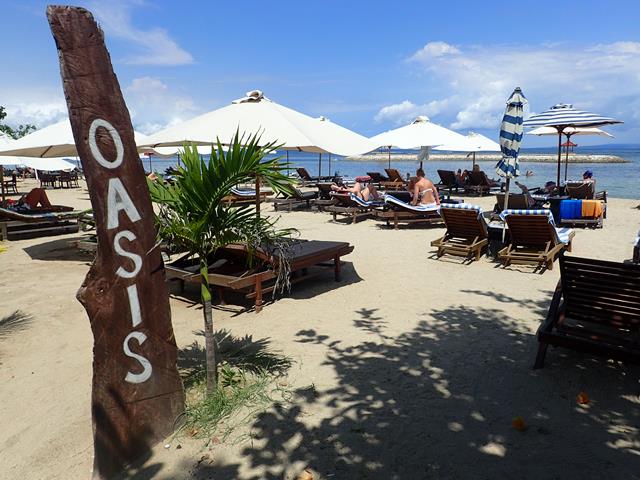 I had booked into one of the Lagoon Access Rooms which was lovely, very nice decor inside, large TV Screen and the WiFi internet worked well. There are 2 deck chairs right out the front of the room, right at the pool side.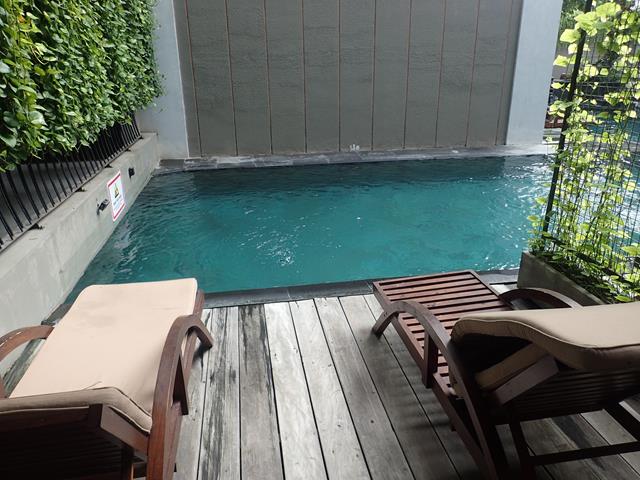 The first morning I had a shower and went for breakfast. When I came back to my room I found the water had not drained from the shower area and there was water all over the floor. I went to reception and reported it. I went for a walk expecting they would have it fixed within a few hours. When I came back to the room I found it had not been fixed. I went back to reception and they told me their engineers were still working on the blockage but they would upgrade me to one of their Cabana room which has a private swimming pool. Great service!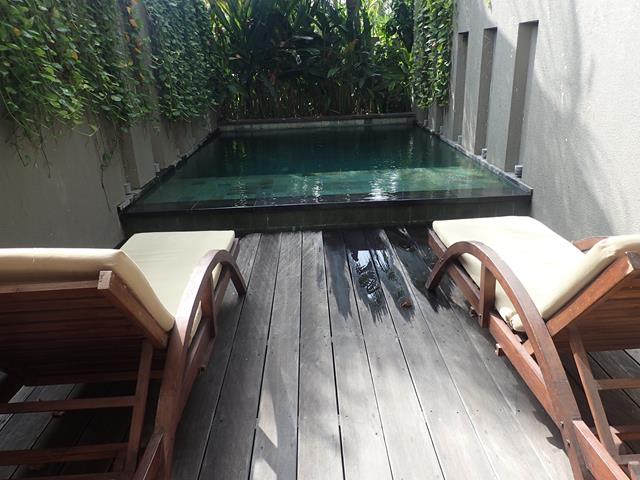 The private swimming pool in the Cabana room is not exactly private. There are rooms directly above the Cabana rooms which look directly down onto the pool, so no nude swimming! Well maybe late at night when it is dark! It was nice to have a private plunge pool without all the other guest swimming past the front of my room.
The buffet breakfast is very nice with loads to choose from, fresh fruit, bread, pastries and lots of hot food, mainly Indonesian dishes. Instead of real bacon they only have beef bacon and beef sausages.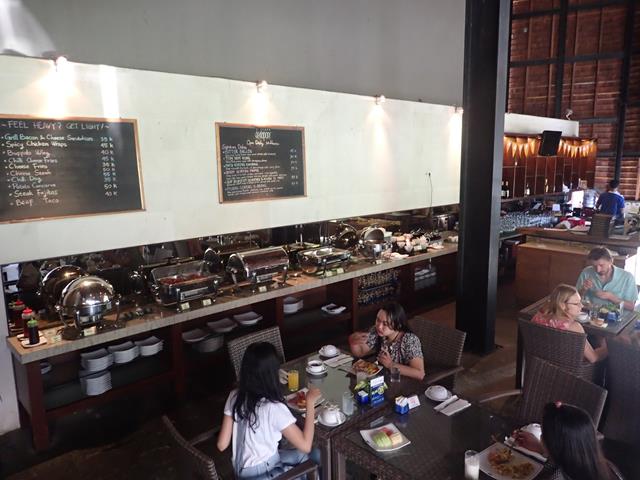 There is a restaurant out the front of the resort but you only have to walk onto the main road and you are spoiled for choice. There are so many great restaurants within walking distance from The Oasis Lagoon Resort.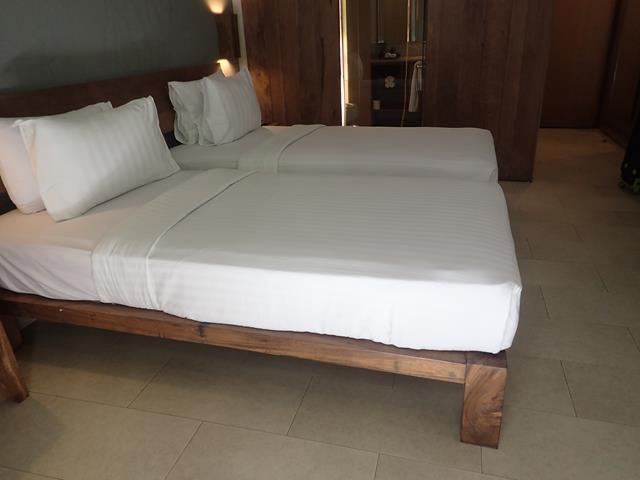 If you are a couple, or a family, or just like a resort with a nice swimming pool, I can highly recommend staying at The Oasis Lagoon Resort.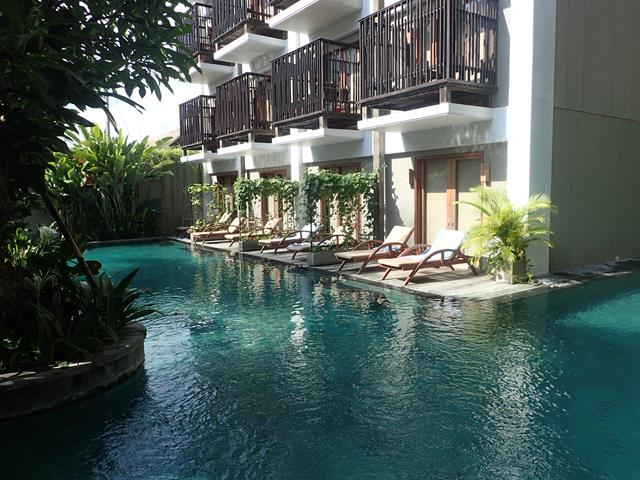 The Oasis Lagoon Resort
Jalan Danau Tamblingan
Sanur Beach
Bali
Website: www.oasislagoonsanur.com
I booked my room early through the Agoda Hotel Booking site and got a 54% discount of the room price.
Check out the most popular articles about Bali on this site:
[do_widget id=wpp-8]