Flight Review Tigerair Australia Gold Coast to Sydney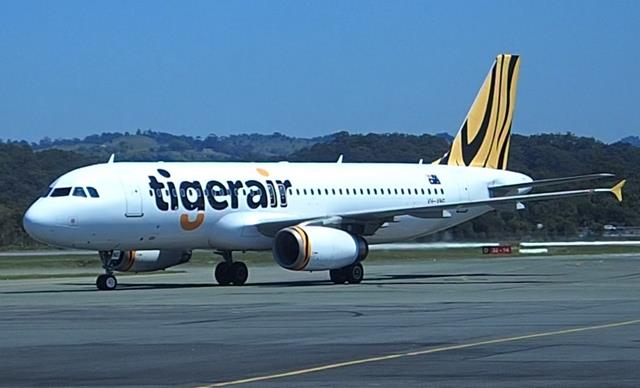 Flight no: Tigerair TT615
Route: Gold Coast Australia to Sydney
Aircraft type: A320-200
Flight time: 1 hour Sydney minutes
Travel class: Economy Class
Check out the video for the flight review – full video of the pre-flight and flight with take off and landing.
I had never flown Tiger Air before and for good reason. When Tiger Air first started in Australia in November 2007 they quickly got a bad reputation with frequent flight delays or cancelled flights. That all changed when Virgin Australia took full control of Tiger Air in 2014. The parent company obviously taught Tiger Air some real lessons in operating an airline as in the last 12 months Tiger Air has become one of the best on time airlines in Australia. The prices for flights between the major cities of Australia are some of the lowest often beating the other budget airlines Jetstar and Virgin.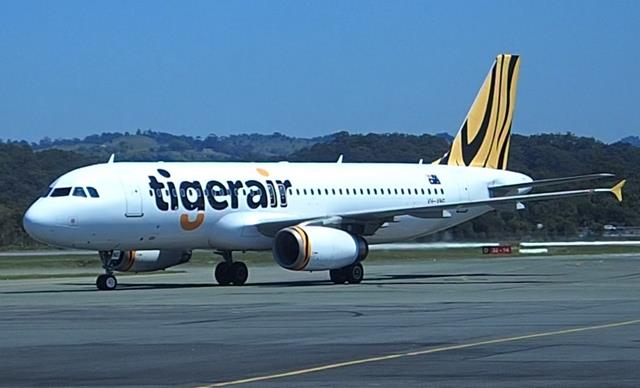 So I took the plunge and bought a 1 way ticket on Tiger Air from the Gold Coast in Queensland to Sydney. I have now flown on all the airlines that operate this route – Jetstar, Virgin and Qantas and I must say I was really impressed with all aspects of the flight with Tiger Air.
The online booking system for Tiger Air is fairly straight forward. My ticket price was expensive as I was flying back on the Monday labour day holiday. The ticket with Tiger Air cost $288 though it was the cheapest out of all the airlines, all the others were well over the $350 mark. Ticket prices on Tiger Air between Gold Coast and Sydney can be as low as $55 (if you do not have any luggage to check in) if you get one of their deal prices which are advertised on their website https://tigerair.com.au/deals. But as with most budget airlines as you go through the booking process you get all the extra charges added on. If you have luggage it adds $18 for up to 12kgs. Ofcourse this option is automatically selected so you have the pain of having to unselect it if you don't need luggage checked in. Then you get charged an extra $5 to prebook a standard seat, if you want extra legroom it costs an extra $29. You can proceed with the booking without selecting a seat and this will be allocated when you check in at the airport. Then it autoselects travel insurance which you have to unselect to avoid the extra $9.95. You can prebook food for your flight or just wait until you get onboard. I don't think it saves you any money prebooking but guess it saves you paying cash in the air. Then right at the end you get slugged $8.50 for a Booking and Service fee for using a credit card or debit card. This all seems very standard across the budget airlines. So a cheap $55 airfare with a standard seat selection and the booking fee turns into $68.50. Still pretty cheap for a more than 1 hour flight!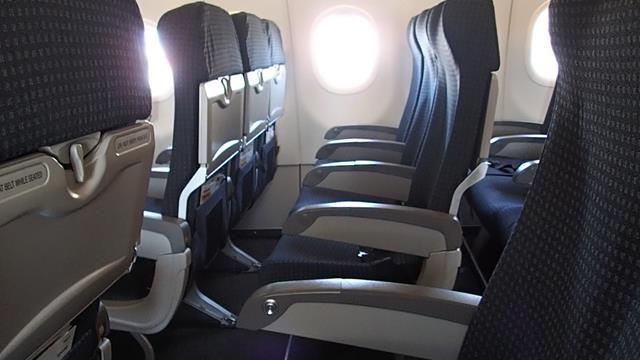 So I got to Coolangatta airport on the Gold Coast and there were only a few people ahead of me to check in. When I checked in the lady at the check in counter asked if I wanted to move from the seat I booked to an emergency exit seat. I politely declined the offer (not sure if they were going to charge me for that) I prefer to sit down the back with a clear view outside, at the emergency exit seats you are above the wing so no view down.
I watched the plane land into Gold Coast as it was coming up from Sydney. We boarded the plane on time and this is from where I was really impressed. The staff on the plane greeted me with a genuine smile! I have not seen this on an Australian airline for such a long time, it was very refreshing. I took my seat by the window and then 2 guys sat next to me. As soon as we pushed back from the terminal the guy on the aisle seat called the hostie over as he was feeling sick. He didn't have an air sick back in the seat pocket so she brought him one quick smart. She then brought him a glass of water which I thought was a lovely jesture. After take off the same hostie came by to check if he was OK and felling better. Throughout the flight she returned a few times and another crew member checked on him as well. This was very impressive service! The crew that day were all lovely.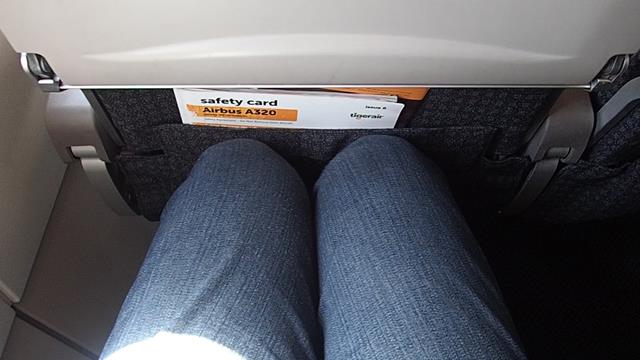 Leg room was a bit tight. I am 187cm tall and my knees were just rubbing up against the seat infront of me but for a short flight of just over 1 hour this didn't bother me.
I had to try the food on board so ordered the deal with a meat pie, sausage roll and a VB beer. A true Australian meal! Both the pie and sausage roll where delicious! At $15 it was a bit pricey but I didn't expect cheap prices in an aeroplane!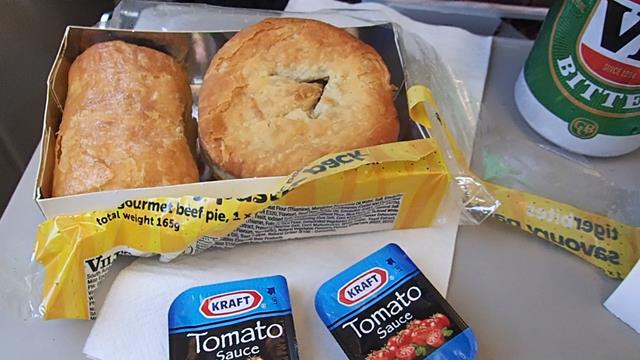 We landed into Sydney on time, so I got a 100% on time record with Tigerair. I'll definitely be flying again with Tigerair in future. Their prices are cheap and the service is first class, the best service I have experienced on an Australian for a long time.
I read onboard in their inflight magazine that Tigerair will begin flying from Australia to Bali later in 2015. I'll definitely have to consider flying with them on my next trip to Bali!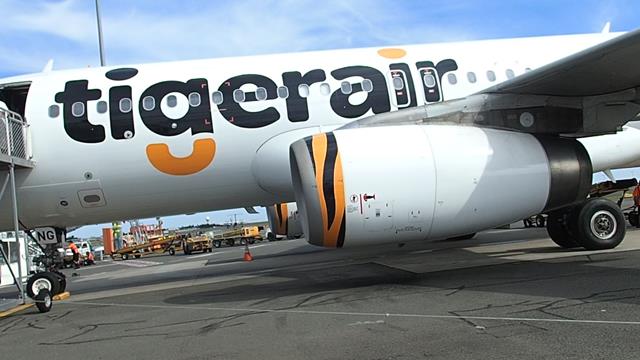 Check out more Flight Reviews
Check out the most popular Flight Reviews on this site:
[do_widget id=wpp-6]