Thai Riffic On Street Restaurant Parramatta Sydney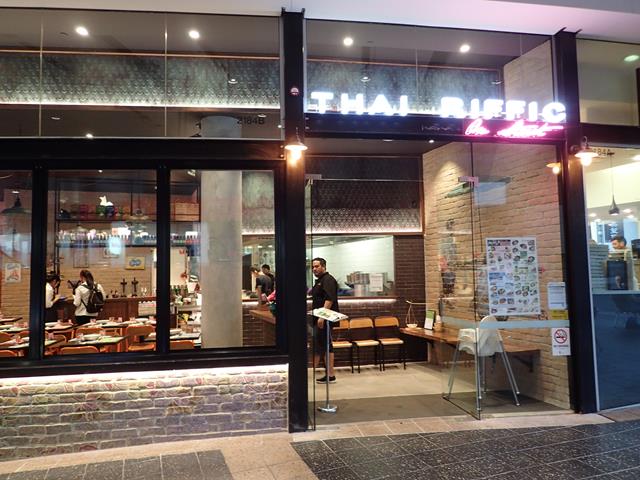 Thai Riffic On Street is the latest Thai restaurant to open in Parramatta. The restaurant opened in August 2015 and specialises in Thai street food, all the really good food that you would find in the street food stalls throughout Thailand. Thai Riffic On Street is located on Church Street Parramatta at Westfields. It is located just down from Parramatta Train Station and the bus interchange area.
There is a really good selection of food on the menu at Thai Riffic On Street. Most of the food is your standard Thai dishes like Thai curries and Thai stir fries. I went in for dinner with my brother and we shared a few of the smaller dishes which are good for sharing.
First up we got these really tasty chicken wings. They were quite large chicken wings with lots of meat.
Second up we shared the salt and pepper calamari which was OK but not the best I have ever eaten. It didn't really have that good salt and pepper taste but we still polished off this dish.
Last up we share the grilled wagyu beef which was excellent. It came with a Nam Jin dipping sauce which was a bit spice. The beef was cooked to perfection and went down a treat. I will definitely be back to this restaurant for some tasty Thai street food.
Thai Riffic On Street
Westfield Parramatta
2184B/159-175 Church Street
Parramatta NSW 2150
Ph: (02) 8628 7332
Website: http://www.thai-riffic-on-street.com.au/
Open 7 days a week from 11am – 9.30pm