Good Korean Food in Darwin at Bub and Sool Korean Restaurant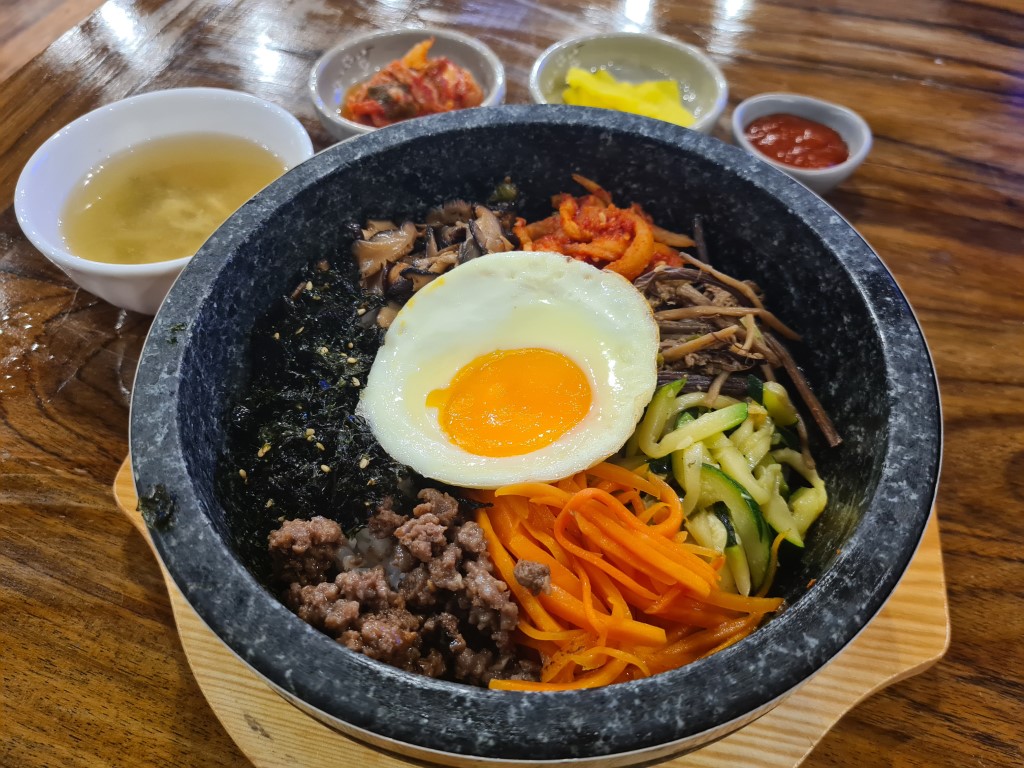 Bub and Sool Korean Restaurant is located on Mitchell Street in Darwin city centre, right next door to the Hilton Hotel Darwin. This Korean restaurant has a huge menu with all the classic Korean foods, Korean Fried chicken, Korean soups and stews, rice and noodle dishes and they also have Korean BBQ.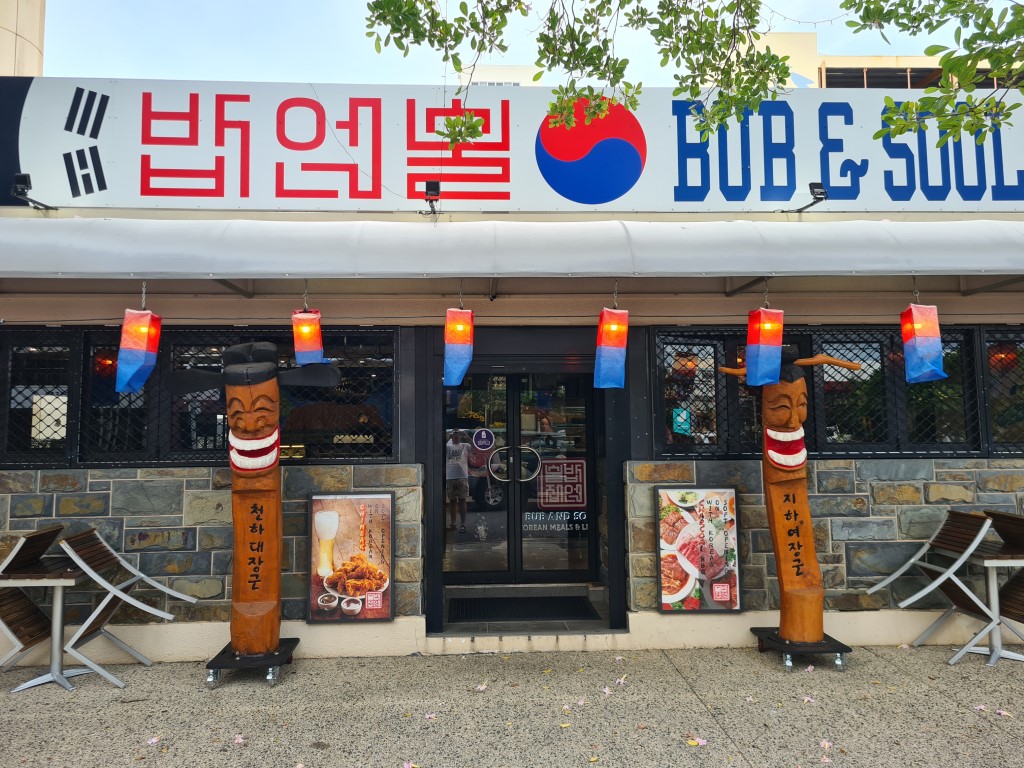 This is a large restaurant with a few sections. There are 2 main dining areas, front and the back near the kitchen. There is also an outdoor dining area where the tables have a built in gas burner for the Korean BBQ.
I got in for dinner 1 night. I was staying next door at the Hilton, and a huge tropical storm was pelting Darwin with wind and rain so was very convenient to dart next door to this great Korean restaurant. I had my favourite Korean dish – Bibimbap. This was a beef Bibimbap which came out in the traditional stone bowl which is super heated so your rice dish keeps cooking away as you are eating it. This was $35 which is expensive for a rice dish but Darwin is one of the mot expensive cities in Australia due to it's remote location. Many food products are imported here so adds to the costs.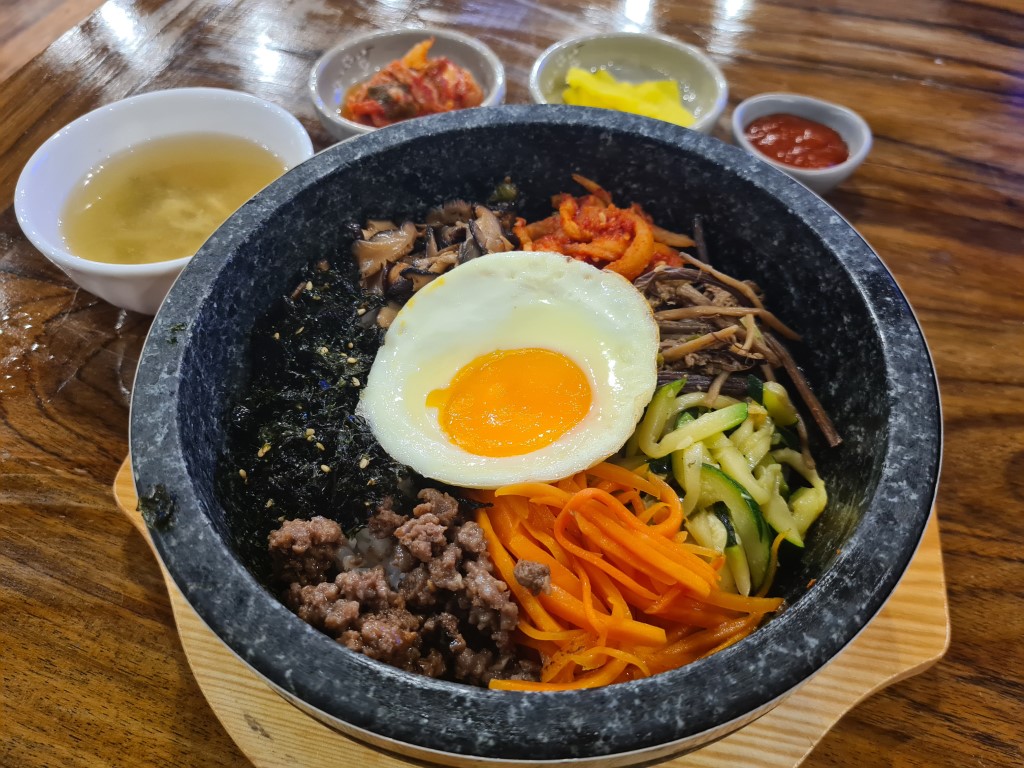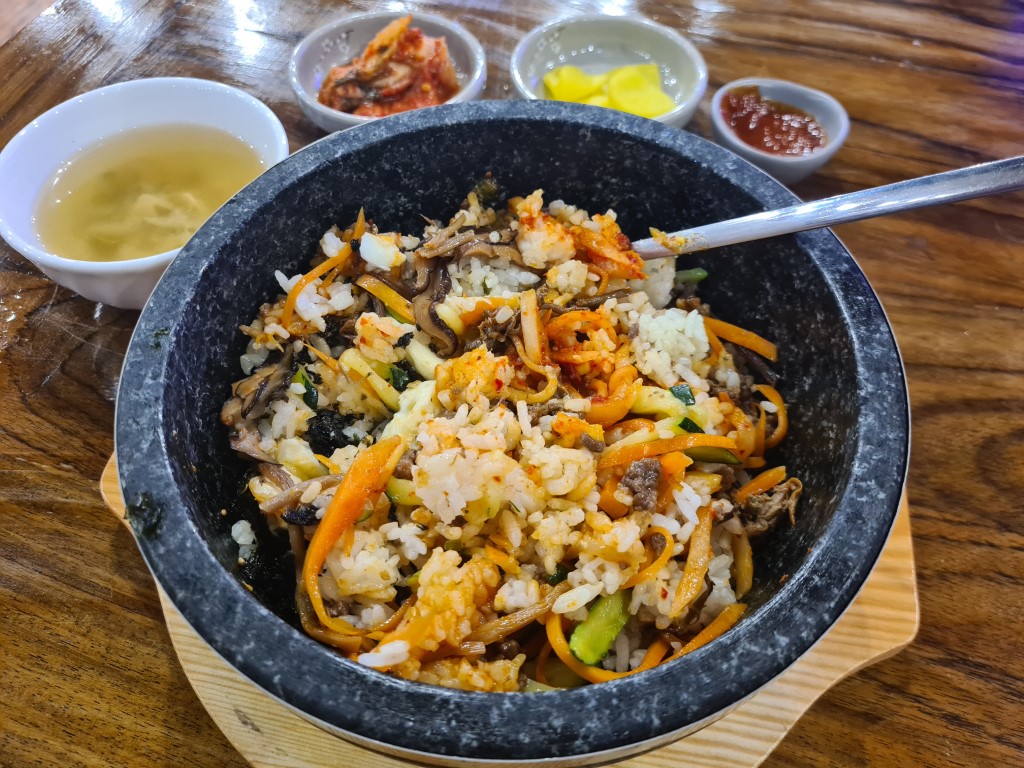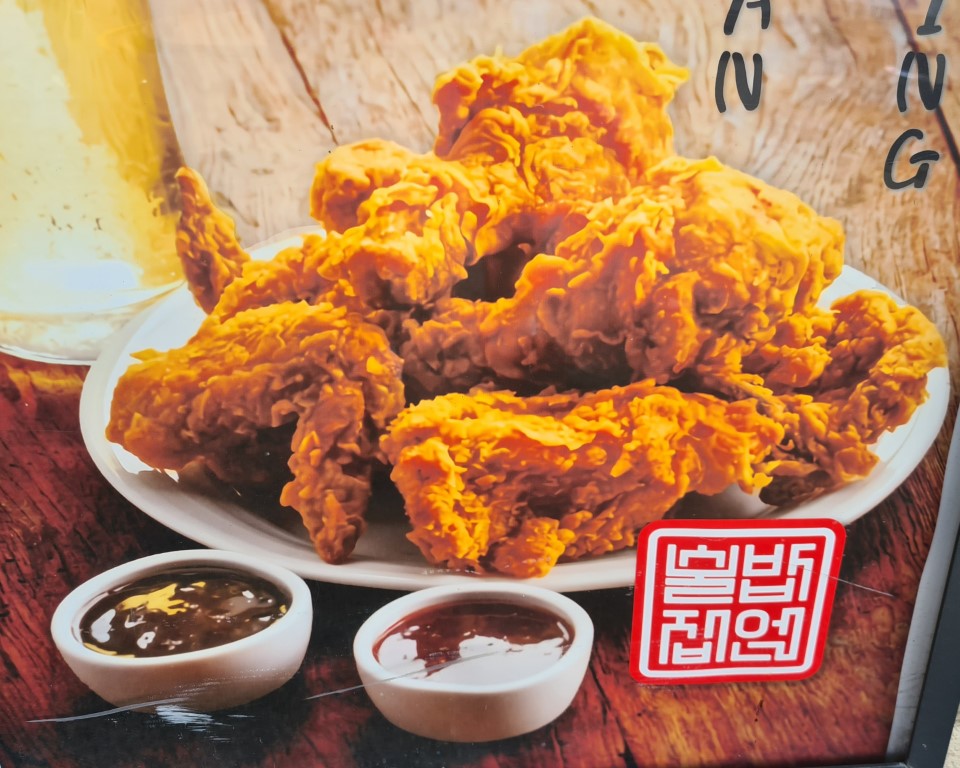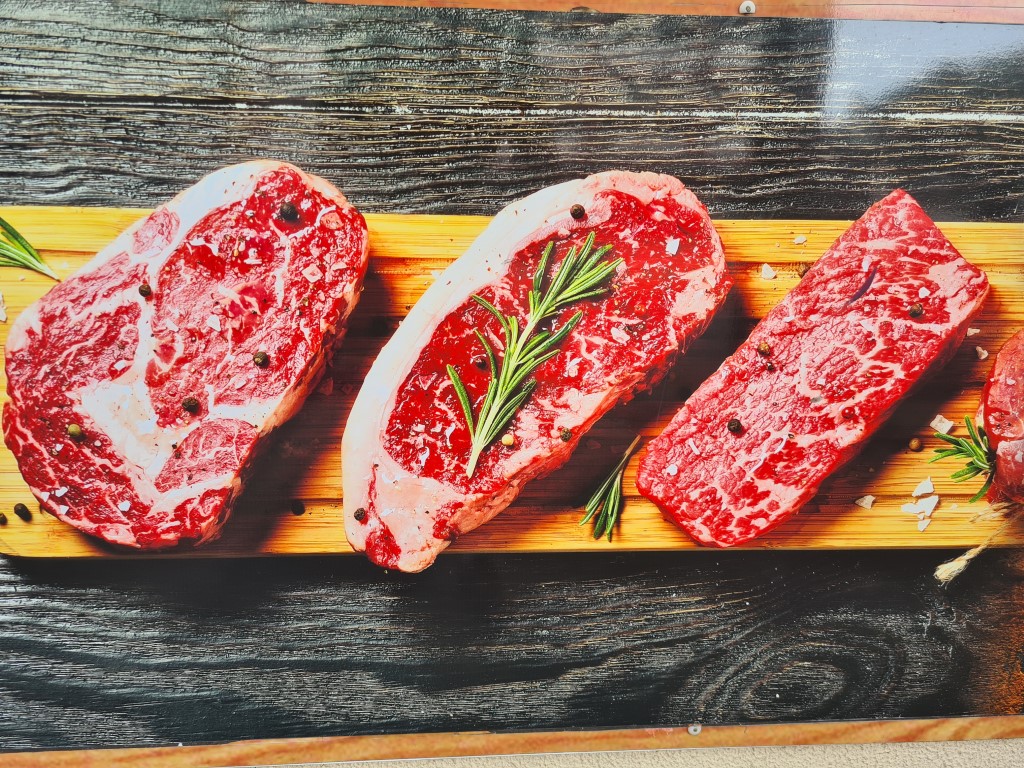 In the back section of the restaurant, they have a massive salt water crocodile hanging from the roof!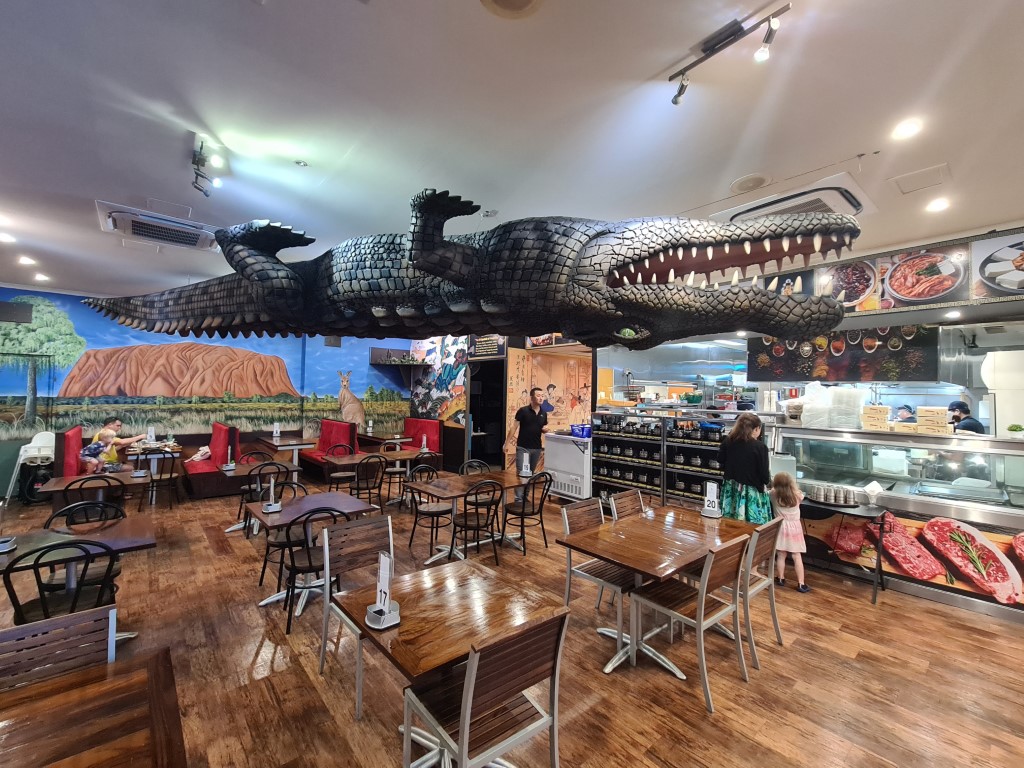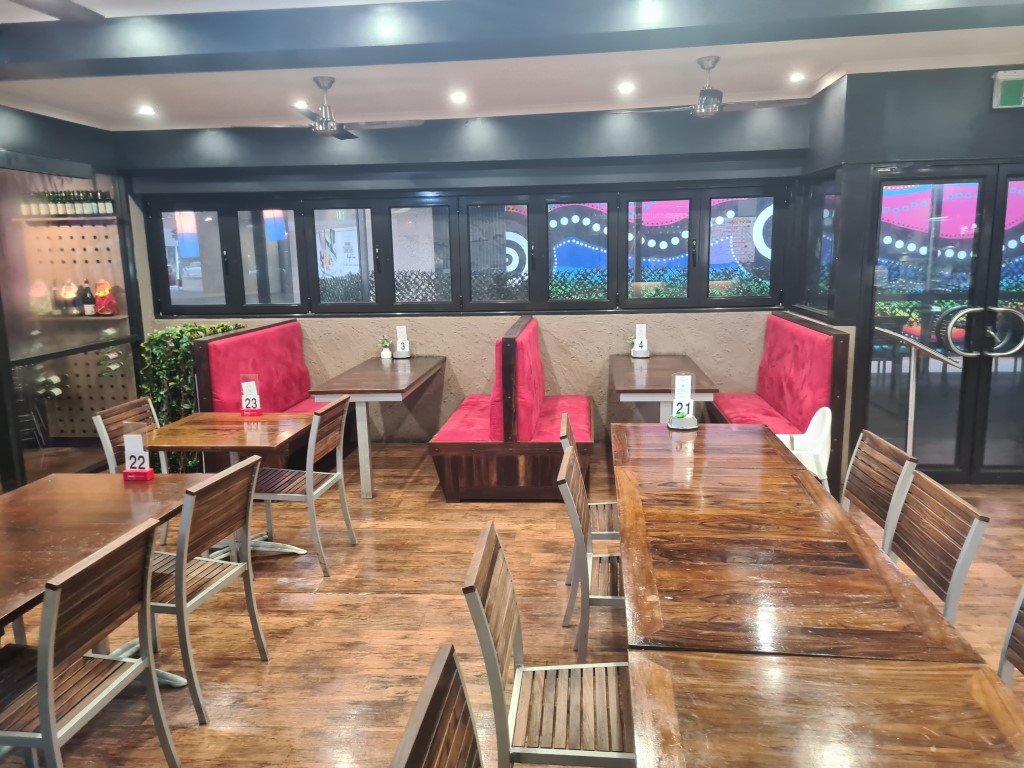 Bub and Sool Korean Restaurant
28 Mitchell Street
Darwin
Check out the location of Bub and Sool Korean Restaurant Darwin