Hundreds of Flavours of Kit Kat in Japan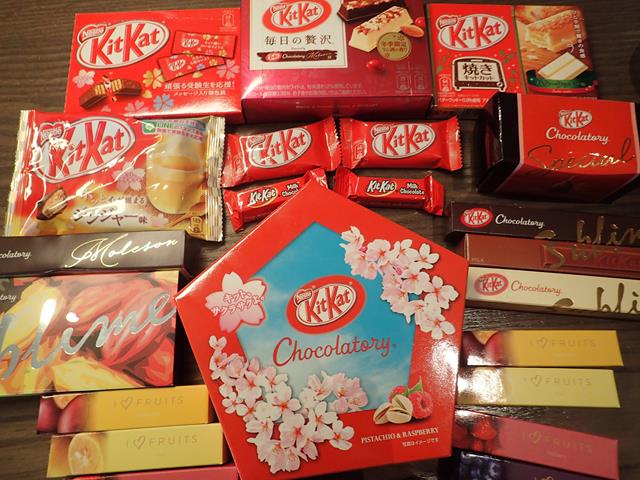 I visit Tokyo a few times a year and every time I leave I always buy some Kit Kats at either Narita airport or Haneda airport. I do love the tasty chocolate wafers that are made by Nestle and available all over the world. The Kit Kats in Japan are so much more than just the standard chocolate wafers. In Japan Nestle have made over 300 different flavours of Kit Kat.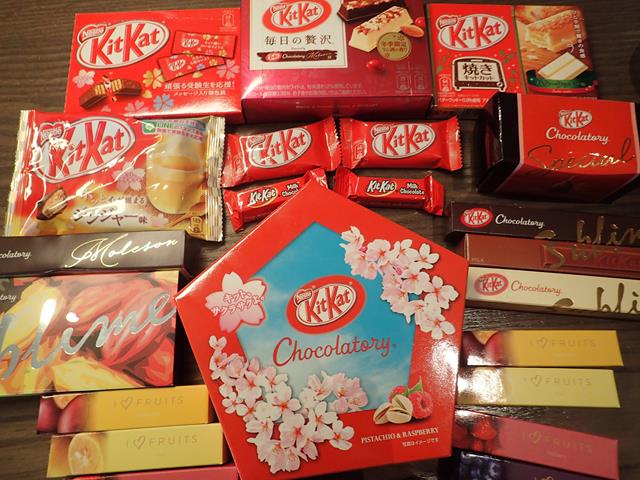 Not all 300 flavours are available at any one time. Every year Nestle make seasonal flavoured Kit Kats and also regional flavours in the various prefectures of Japan like in Osaka or Hokkaido. This year around Valentines Day, Nestle had a limited edition Velvet Chocolate Kit Kat. I was there the week of Valentines Day but I couldn't find any of these.
At the International Airports like Narita, Haneda or Osaka you can always buy the strawberry and Macha green tea flavoured Kit Kats. When I left Tokyo last week from Haneda I bought some of these strawberry and green tea Kit Kats as well as some Rock Melon flavoured Kit Kats. The strawberry flavour has always been my favourite but these Rock Melon Kit Kats are pretty delicious.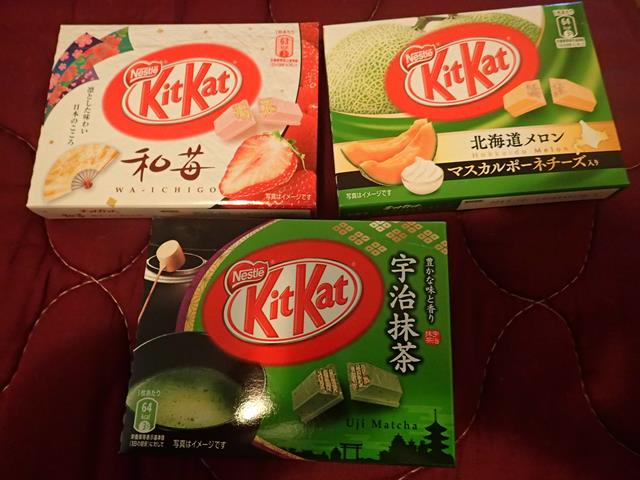 When I first arrived in Tokyo I went looking for some different flavours. I visited some 7-Elevens and Lawson convenience stores. I could only find the standard Kit Kat chocolate flavour, the green tea flavour and a very tasty Pistachio and Raspberry flavoured Kit Kat.
I then read there were 2 Kit Kat Chocolatory Stores in Tokyo. 1 in Ikebukuro inside the Seibu Department Store and a Daimaru Brand Store close to Tokyo Station.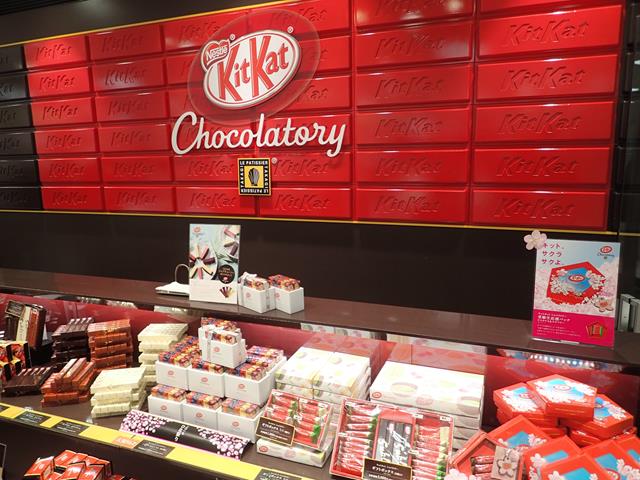 I went to visit the Ikeburkuro store expecting to find hundreds of different flavours. Unfortunately the store was only very small and only carried around 10 different flavours. At the Kit Kat store they mainly sell Kit Kat gift boxes. Check out the Kit Kat store website.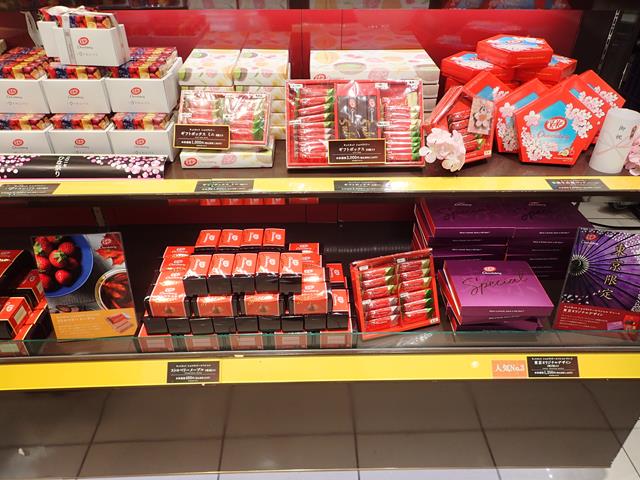 The time I was there they had a Gift box of the Pistachio and Raspberry flavour. This was a special gift box given as luck to students who are sitting exams. When you say Kit Kat in Japanese it tends to sound like 'Kitto katsu' which is also a Japanese expression which means 'Surely win' or 'Definitely win'. This expression is also used to give encouragement to someone. So Nestle have jumped onto this to make celebration gift boxes throughout the year for different occasions.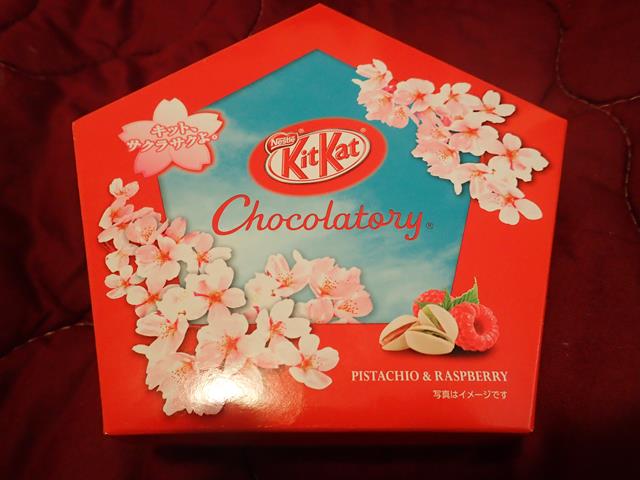 I also bought a gift box of fruit flavoured Kit Kat sticks. In the gift box where 5 different flavours, Strawberry, Raspberry, Blueberry, Passion fruit and Yuzu (a Japanese fruit). I also got a small gift box with strawberry and maple flavour.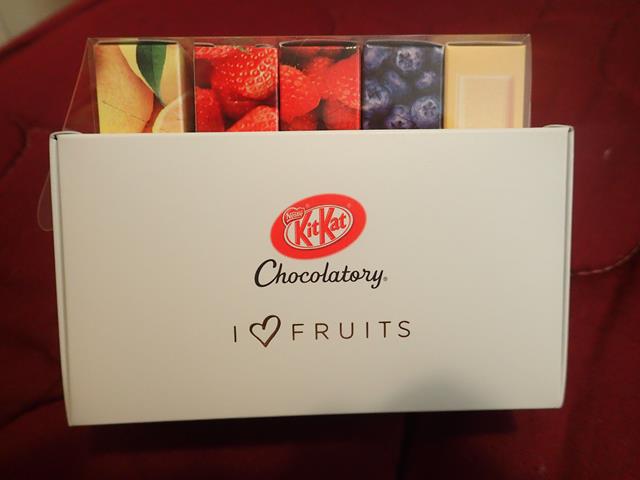 I didn't quite collect 300 hundred flavours but I think I spent close to $100 on Kit Kats. I am now slowly working through the pile of chocolate I have collected and enjoying the new flavours I had never expected. I look forward to my next visit to Tokyo later this year to try some new seasonal flavours.
Have you tried any other Kit Kat flavours? Post a message below to let us know what your favourite Kit Kat flavour is.