Jimbaran Bay Fish Markets Bali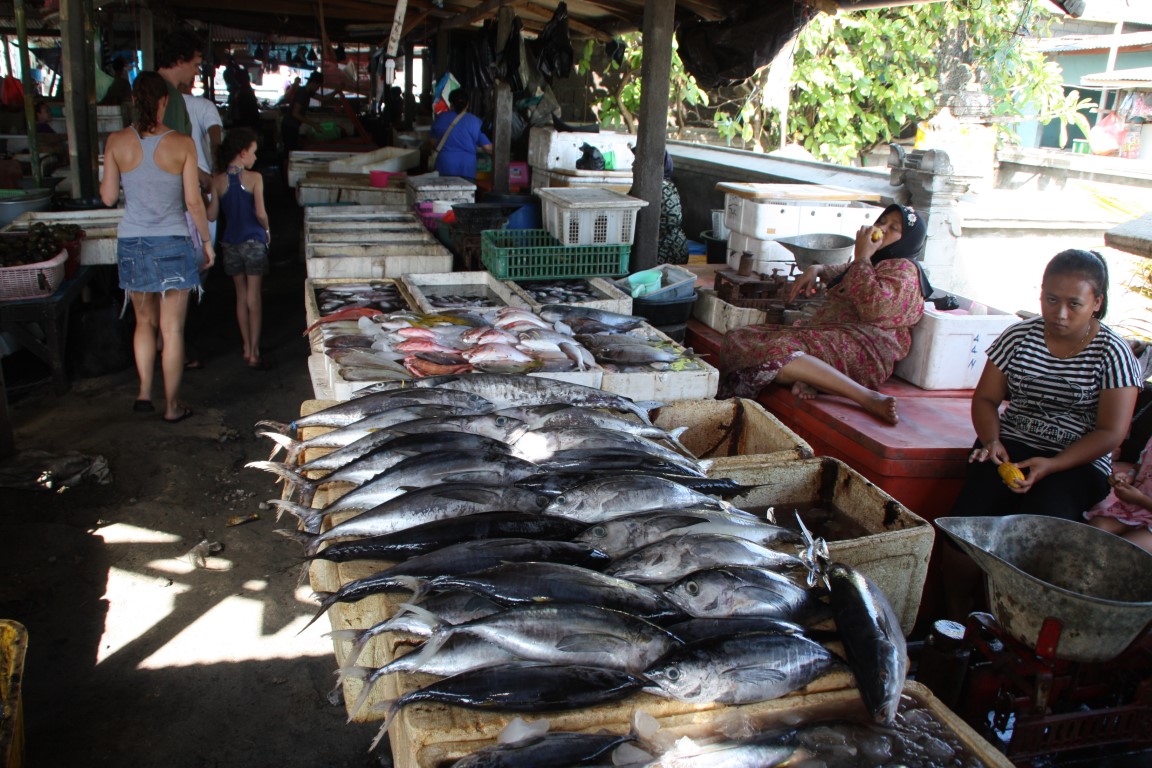 Jimbaran Bay in Bali is famous for its beach which is lined with seafood restaurants, the perfect place to watch the sunset and down a nice cold Bintang beer while feasting on the freshest seafood in Bali. But often tourist miss out on seeing the 'real' Bali. As you enter Jimbaran Bay, keep driving past all the seafood restaurants, and just a few minutes further down the beach front you will come to the very local Jimbaran Bay Fish Markets called Kedonganan Fish Market.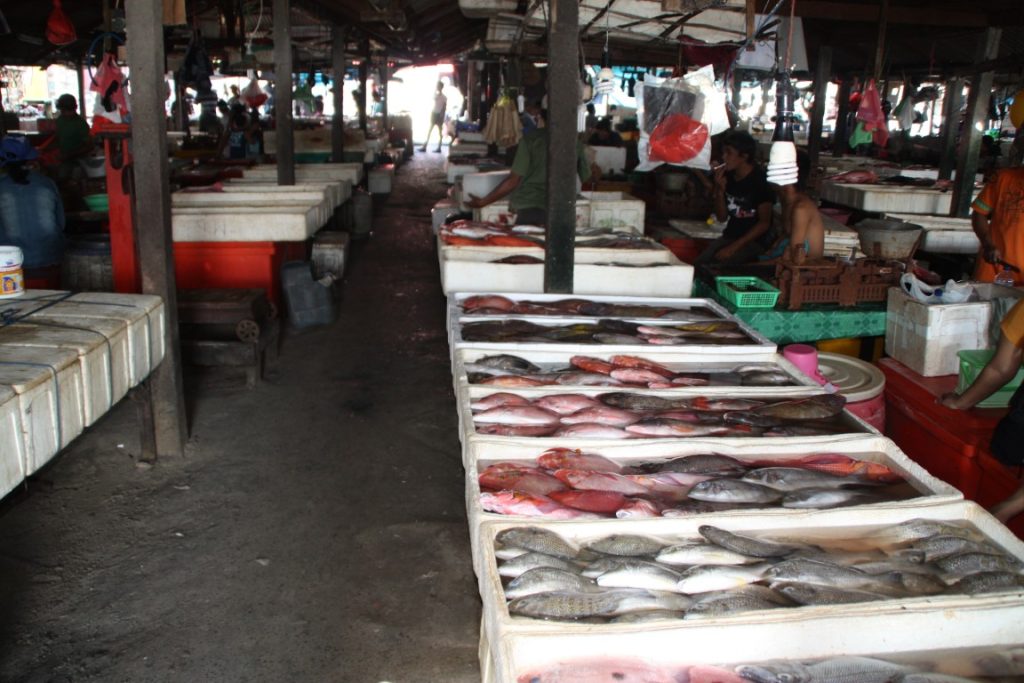 Kedonganan Fish Market is basically a large wooden building with hundreds of stalls inside selling fresh seafood. They have large polystyrene boxes filled with fish and seafood topped with ice to keep them fresh. This is as local as you can get.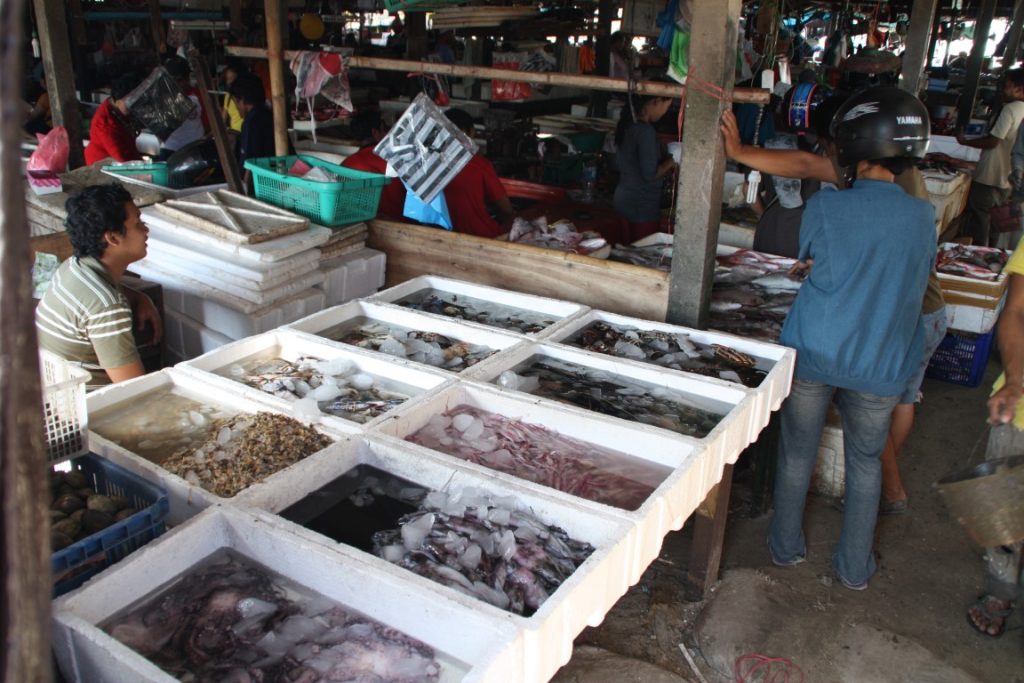 Out the front of the fish markets at Jimbaran Bay, during the day you will see all the fishing boats lined up along the beach. These come in very early morning and supply the markets with the seafood. The seafood markets are open every day from 7am – 7pm. It is busiest first thing in the morning with all the local restaurants coming to buy their fresh fish and seafood.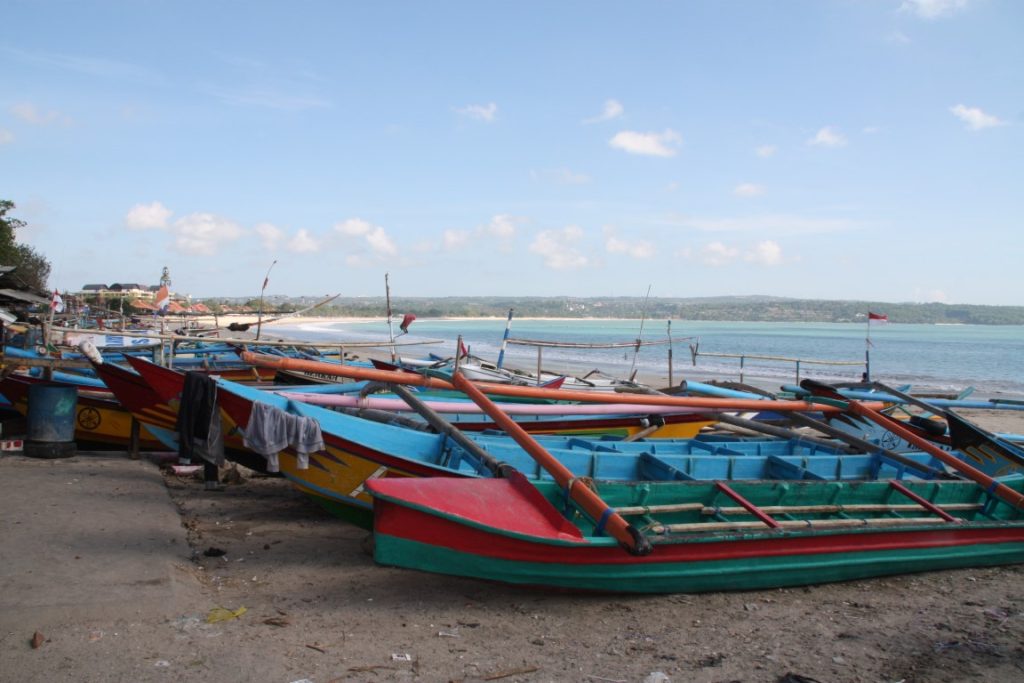 As the day progresses and the temperature starts to rise, get ready for some funky smells! A nice hot fish market gives it a unique aroma! My recommendation is either come here first thing in the morning to see all the action or come late morning, check out the sights and smells, then make your way down to the seafood restaurants along Jimbaran Bay beach to have a nice big relaxing lunch.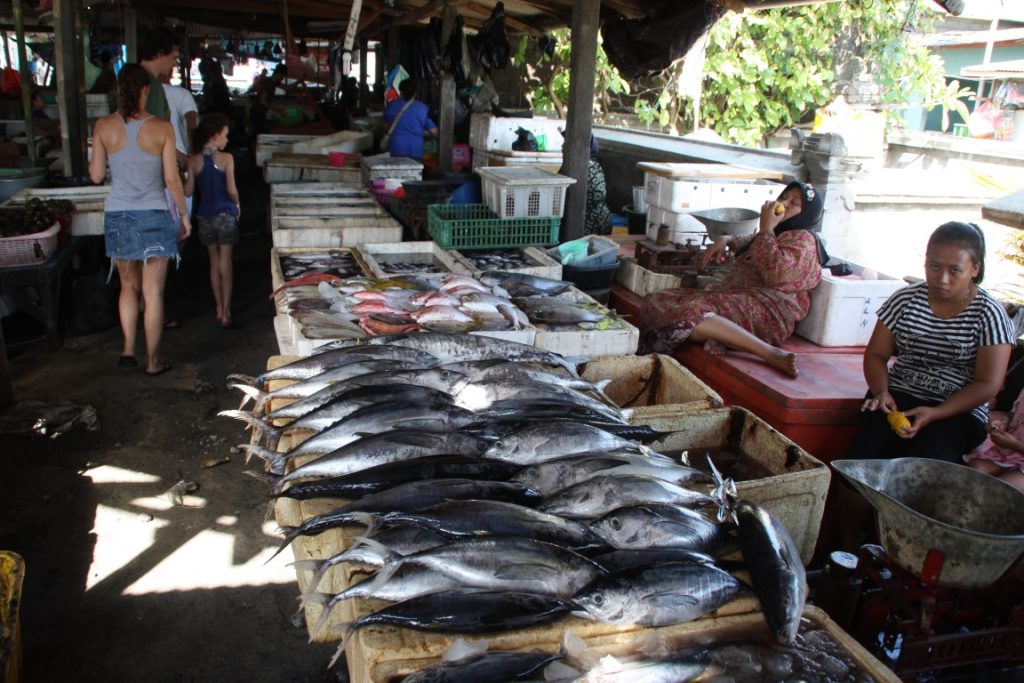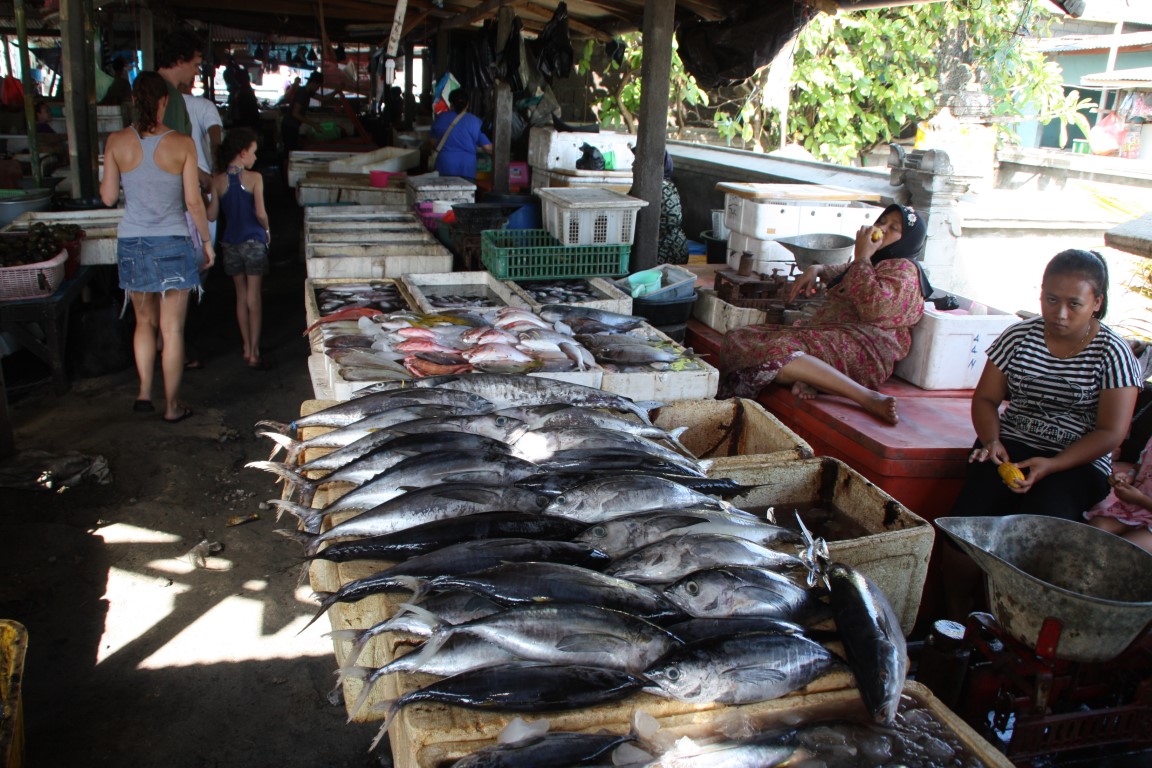 Check out the location of Kedonganan Fish Markets in Jimbaran Bay Bali