Pho Mo Vietnamese Restaurant Barangaroo Sydney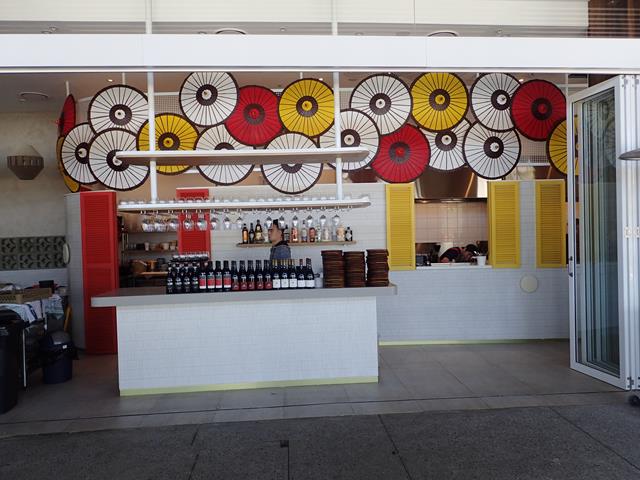 Pho Mo Vietnamese Restaurant is one of the new permanent restaurants along the Wulugul Walk waterfront section of Barangaroo, right on the Sydney Harbour foreshore. Pho Mo specializes in Vietnamese Pho noodle soups though they serve plenty other Vietnamese food including Pork Chop, Crispy Skin Chicken as well as a range of Vietnamese spring rolls. The restaurant has a separate lunch and dinner menu.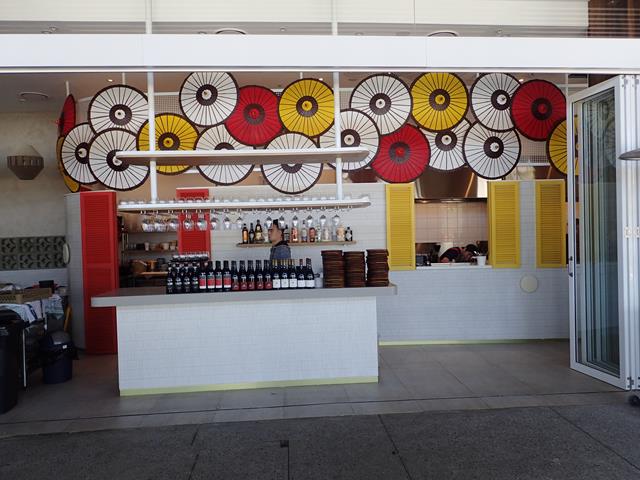 Pho Mo Vietnamese Restaurant opened in October 2016 and has already attracted loads of people coming in for lunch. Get down early or join the queue. Pho Mo has dine in or takeaway.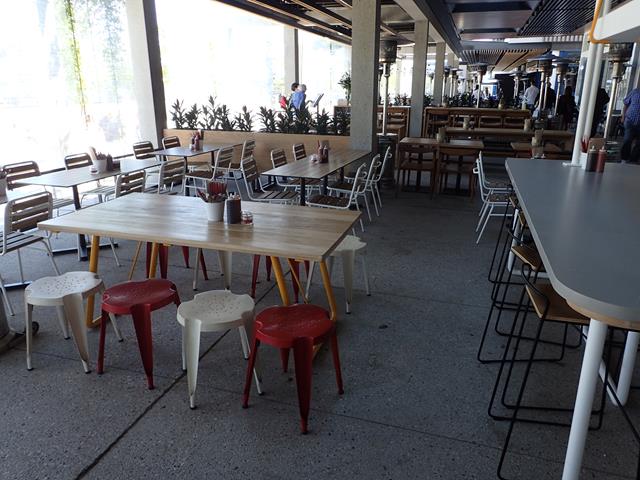 First lunch in and I really enjoyed the Pork Chop with Tomato Rice ($15) which is a Lemongrass pork chop served with fragrant tomato rice, pickled carrots and fresh vegetables. The pork chop is served with a side bowl of clear soup and a tasty sweet dipping sauce.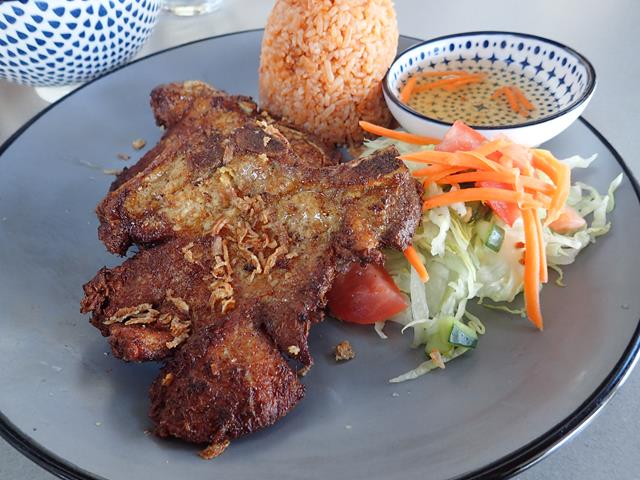 Drink prices are your typical Barangaroo prices (expensive!). $4 for a 330ml bottle of soft drink, Peached Ice Tea for $5, Coconut water for $5, Viet Lemon Soda for $5, Viet Lemonade $4 or Viet Ice Coffee for $6. They also have a range of beers including Vietnamese beer and a range of white and red wines.
Now I do suspect that Pho Mo uses a good serving of MSG in their food. After having the pork chop for lunch, all afternoon I was really thirsty, a good sign that MSG is used in the food. Now don't get me wrong, I am not against restaurants using MSG. MSG adds flavour and flavour is good. But do expect to drink loads of water after a meal at Pho Mo.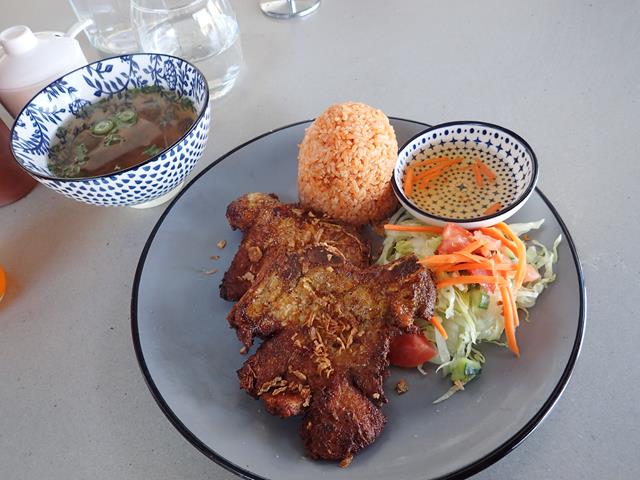 I went back for another lunch at Pho Mo in Barangaroo with a colleague from work to try the Pho noodles soups. We shared a plate of the Prawn and Pork Summer rolls which has 3 per serve. These are delicious Vietnamese fresh spring rolls with Vermicelli, mint, coriander, fresh vegies & sugar cane prawn with pork wrapped in rice paper served with a sweet peanut sauce. They are a decent size so 1 was enough as an entree.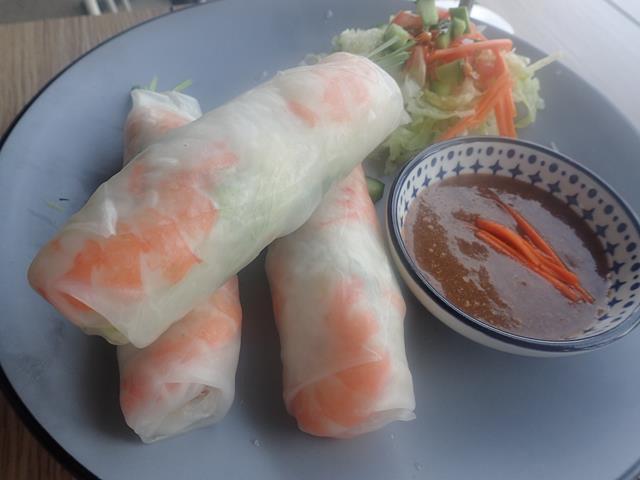 We both also ordered the Raw Beef Phở ($15) – 12 hour Vietnamese beef broth topped with rare beef on flat
rice noodles and fresh herbs. Now this was a nice Vietnamese Pho noodle soup but….at $15 for a Pho this is definitely Barangaroo prices! I usually eat Pho noodle soups in Cabramatta or Parramatta or in Chinatown in the Sydney CBD and you usually pay around $10. Paying an extra $5 for this noodle soup doesn't give you a better noodle soup, you are just paying the expensive rents in Barangaroo! Check out the Best Vietnamese Pho Noodle Soups in Sydney.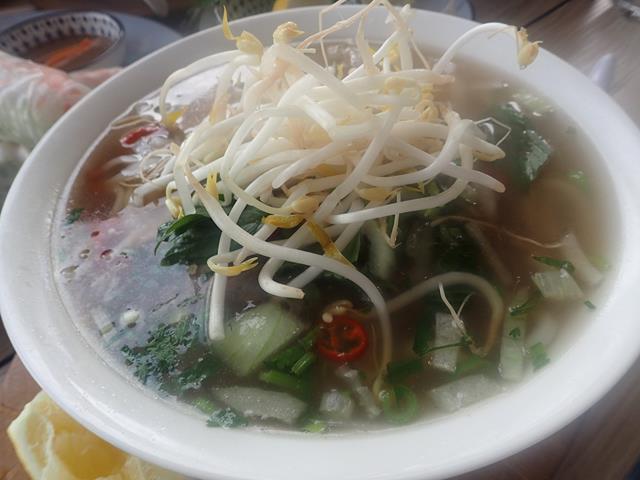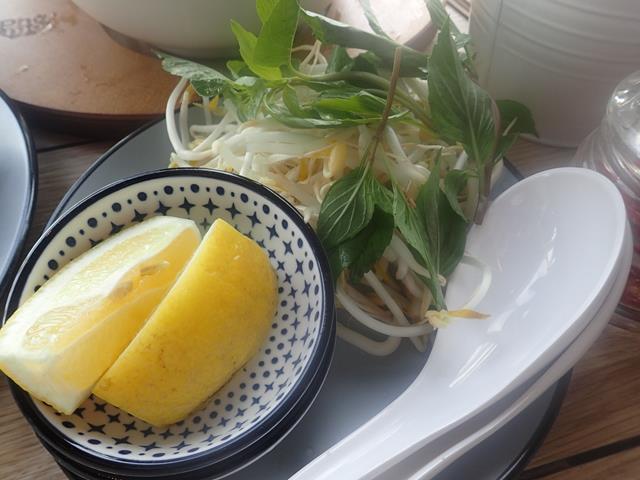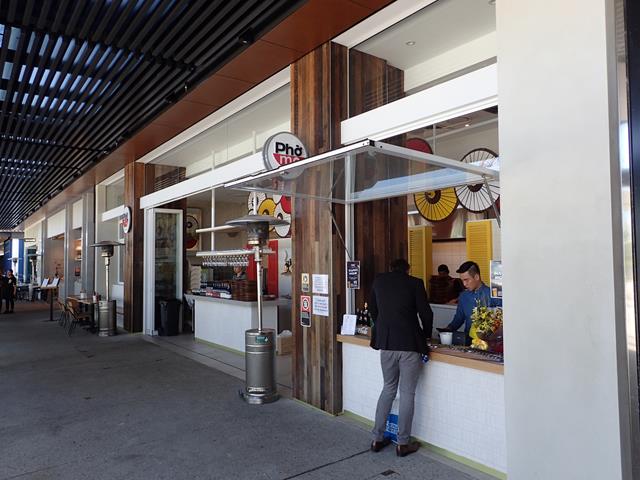 Pho Mo Vietnamese Restaurant
Shop 9
Wulugul Walk
Barangaroo Sydney
Ph: (02) 8097 3663
Website: www.phomo.com.au
Open 7 days a week from 11.30am – 9.30pm
Open for lunch 11.30am – 5pm
Open for dinner 5pm – 9.30pm
Check out the location of Pho Mo Vietnamese Restaurant in Barangaroo
Check out the most popular Sydney articles:
[do_widget id=wpp-7]