Shangri-la Hotel Makati Manila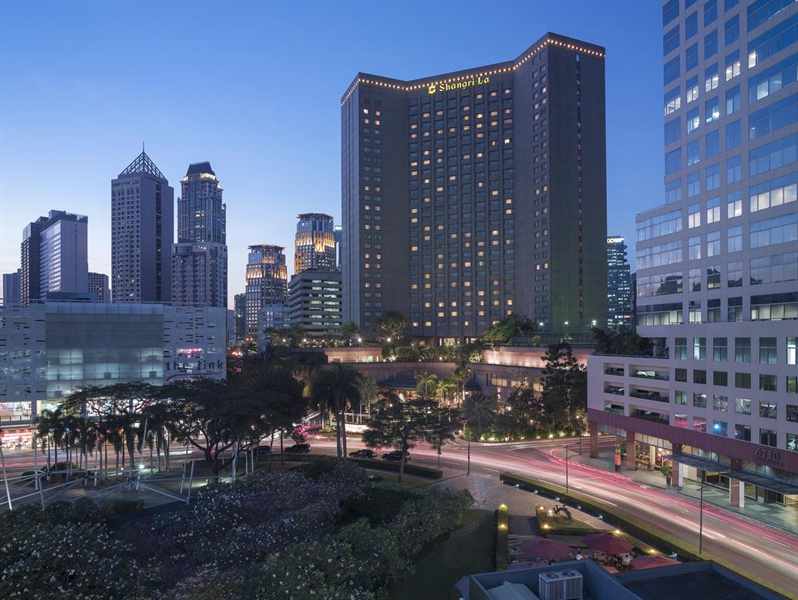 I had never stayed at a Shangri-la Hotel before I went to Manila Philippines. I had been a loyal Hyatt or Hilton customer for years and had no reason to stay anywhere else except when there were no Hyatt or Hilton hotel in the city I was travelling too.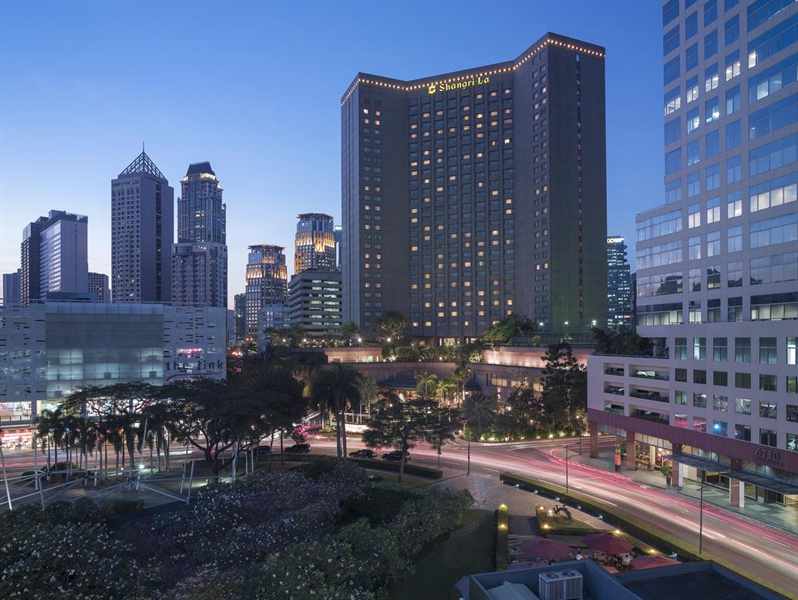 I was going to the Philippines for the first time, a trip primarily to attend a friend's wedding on the island of Boracay. My trip to Boracay was broken up with a stay in Manila when I arrived in the Philippines and a few nights at the end of the trip before I returned home. I found a Hyatt Regency in Malate and booked there for the first few nights when I arrived. A friend suggested I also try the Shangri-la in Makati so I booked in their to try it out for the last 2 nights in Manila. And I was so glad I did.
I was used to good service at both Hyatt and Hilton branded hotels as I was a Diamond member of both their loyalty programs. For my first stay at a Shangri-la Hotel I was pleasantly surprised I got as good a service at the Shangri-la as if I was a loyal, long term member.
I arrived at the hotel in a taxi from Manila airport. A hotel representative greeted me as I stepped out of the taxi and asked my name. She punched that into the iPad she was carrying, smiled and said welcome, let me take you directly to your room. We went straight up to my room and completed the check in process in the room, rather than standing at the reception area. She took my credit card details, explained the facilities of the hotel and off she went leaving me to relax. During the time she took to do the check in, my luggage had arrived.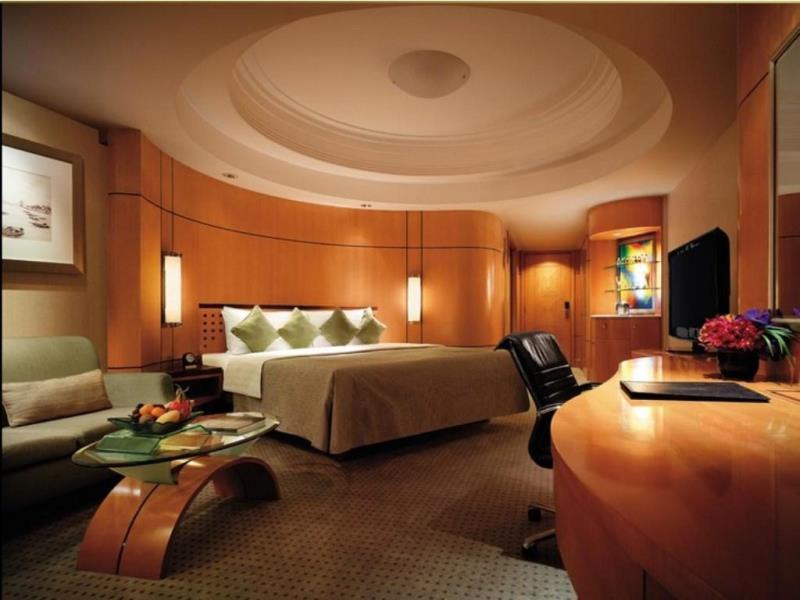 My room had a nice view over the main open square of Makati, with view over to some shopping centres and I could clearly see the Hard Rock Cafe which just on the other side. Also right next to the Hard Rock Cafe was a TGI Friday. both are great options for some nightlife entertainment. Great food, live music, pool tables. For some of the best bar nightlife, check out Burgos Street which is only 5 minutes by taxi from the Shangri-la.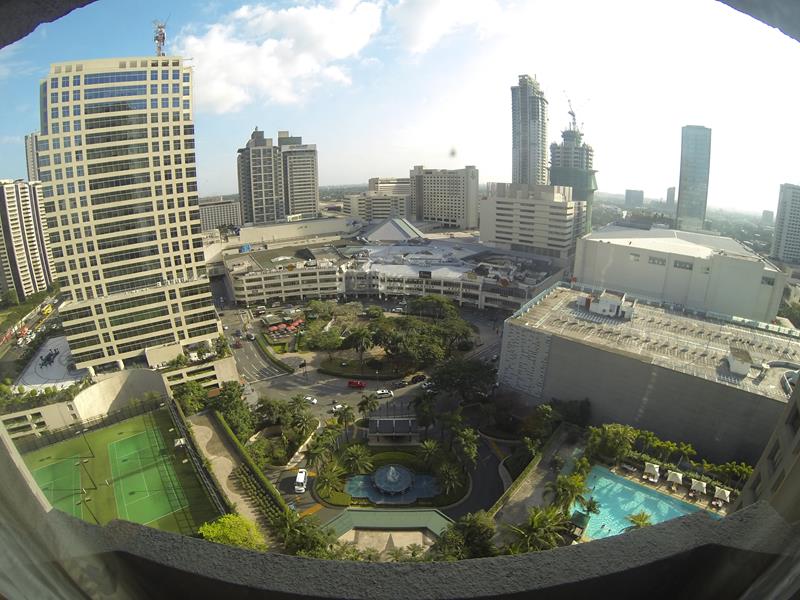 Although I enjoyed my stay at the Hyatt Regency Hotel (see Hyatt Regency review) the area of Malate was very different than the area of Makati where the Shangri-la is. It almost seems you are in a different city. The Makati area of Manila is so much more modern, with very nice shopping malls, coffee shops, restaurants and bars. It is walking distance to some of the nicest shopping malls in Manila including the Glorietta, Greenbelt and SM Department Store.
The Shangri-la has all the facilities you would expect from a 5 star hotel including a choice of restaurants, gymnasium and outdoor swimming pool. I only got a chance to eat dinner at the Shang Palace Chinese Restaurant which I can highly recommend. Really good Cantonese food and great service. I also tried the steak sandwiches at the pool bar which was delicious.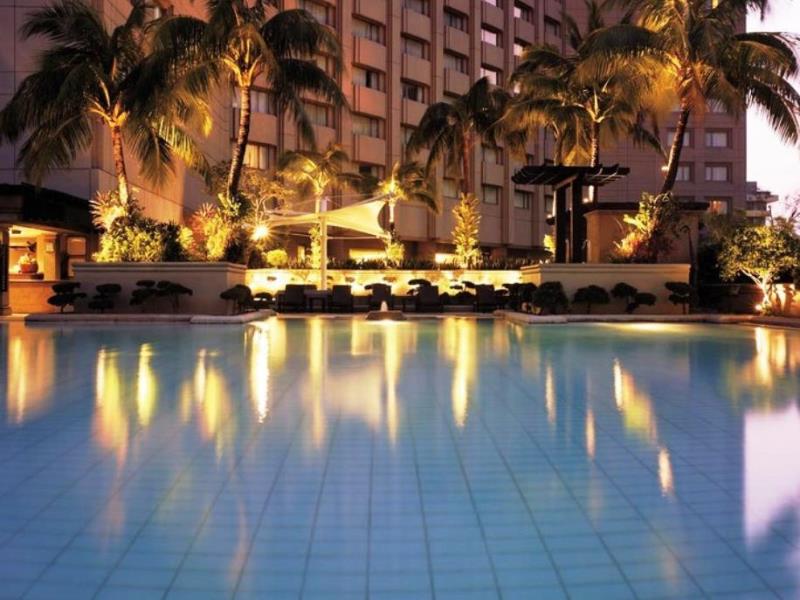 Since staying at the Shangri-la in Makati Manila, I have also stayed at the Shangri-la Jakarta Indonesia and experienced the same, excellent service there. See my review for the Shangri-la Jakarta.
You can make a reservation direct on the Shangri-la Makati website.
Often you can get discounted room prices on Agoda Hotel Booking website