Sing-Sing Waterfalls Bali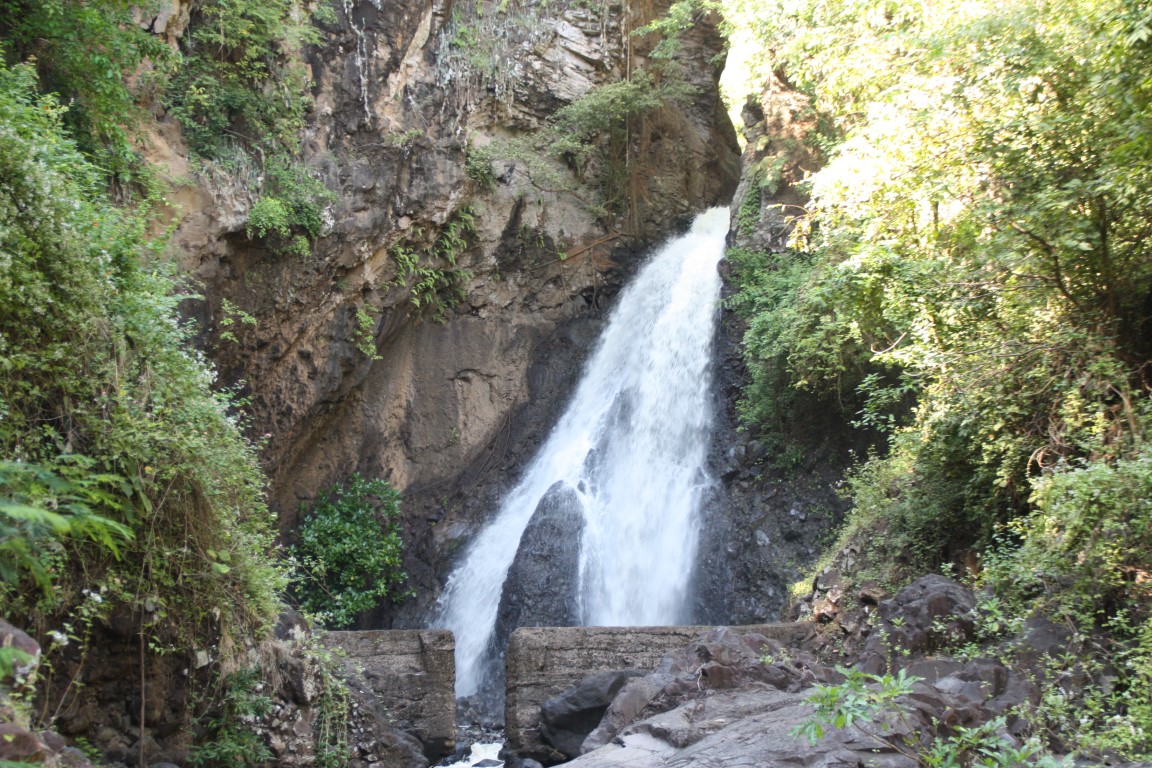 Sing-Sing waterfalls (or commonly referred to as Singsing Waterfalls (see the sign below for the local name) are located 5 kilometres west of Lovina Beach near the north coast of Bali. There are 2 waterfalls at Singsing, a smaller waterfall called Sing-Sing and the higher up above the first waterfall is Singsing Dua or Singsing 2 which is a larger waterfall.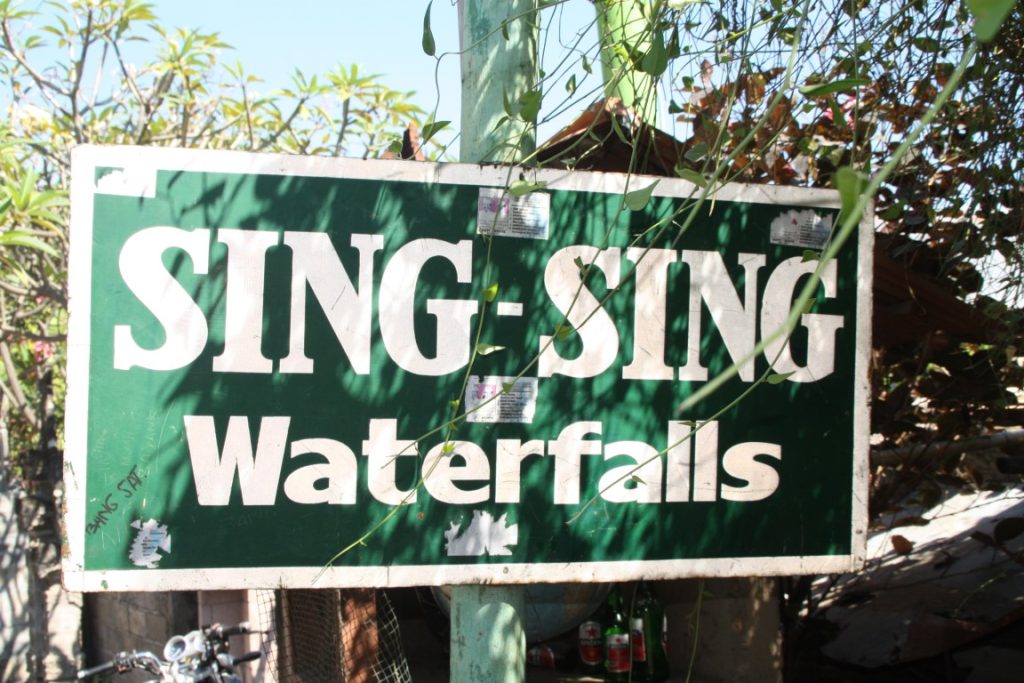 The first waterfall Sing-Sing is around 5 meters tall. The best time of year to see the Singsing waterfalls is during the wet season October – March. During this time there will 2 – 3 times more water falling. The photo above was taken in July in the middle of the dry season so still worth visiting all times of the year.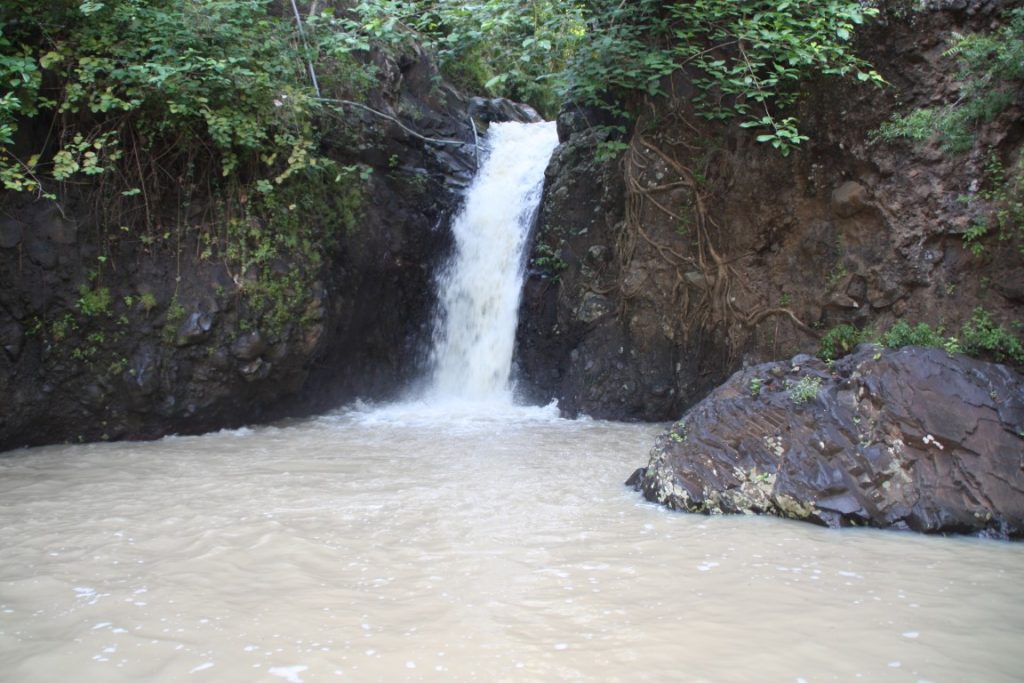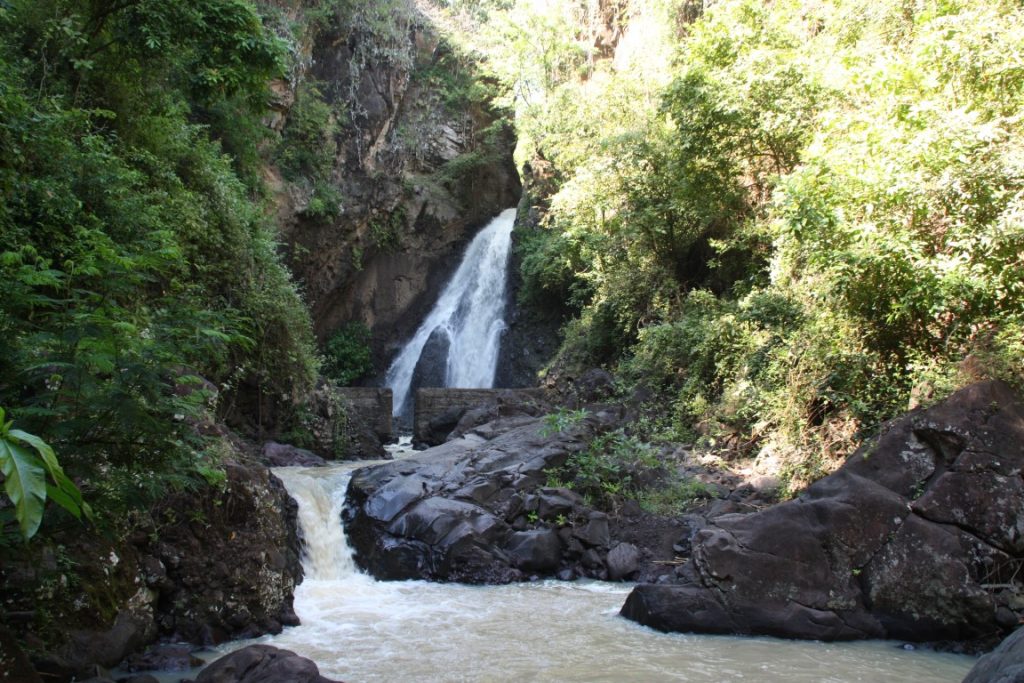 To get up to Singsing Dua you do have to do a bit of climbing up the hill and travel through a canyon and cross over the river a few times so be prepared to get your feet wet. Sing-Sing Dua waterfall is around 20 meters tall. You can climb up to the top area to see the water flowing over the edge, Definitely a stepper climb to get to this top section.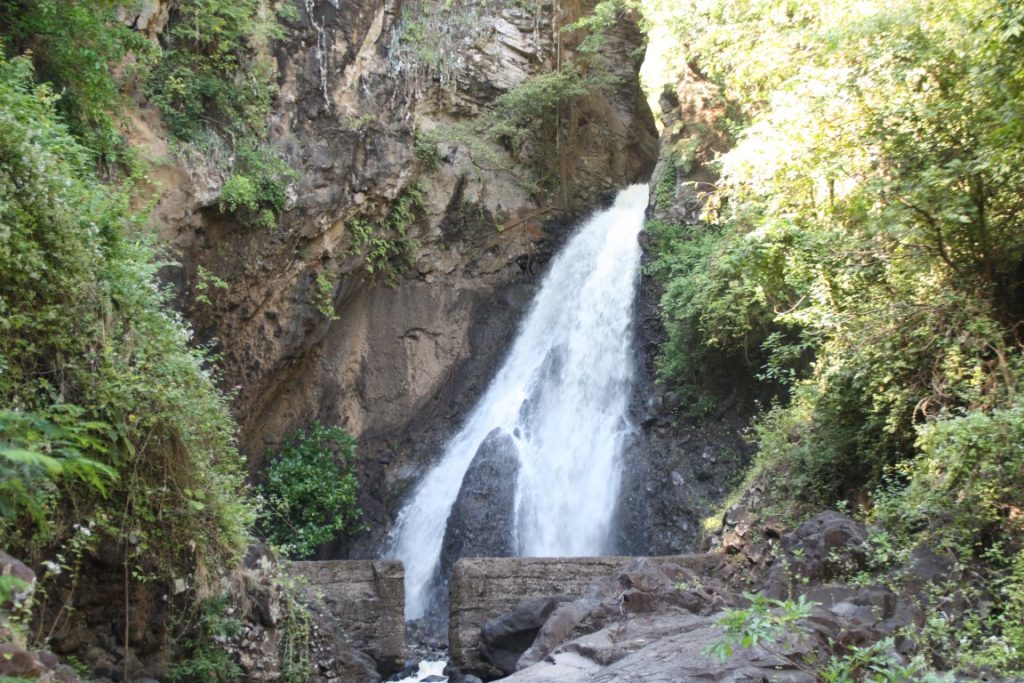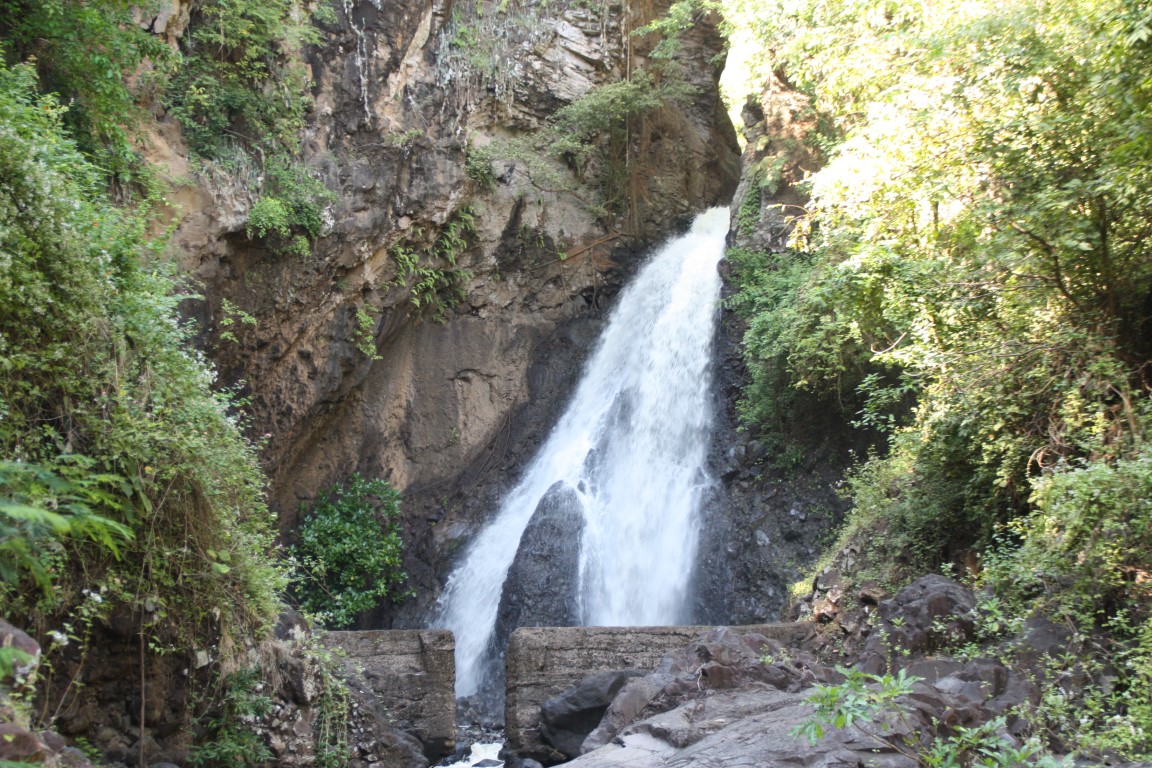 Check out the location of Singsing Waterfall in Bali