The Very Tip of Indonesia – Pulau Weh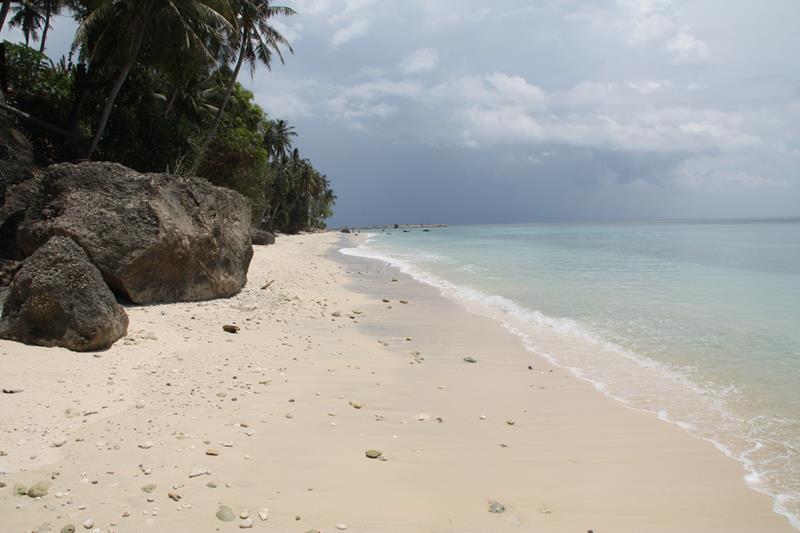 Indonesia's archipelago is a group of over 17,500 islands which are spread out over a distance of 1760 kilometers, starting with the large island of Sumatra in the west and ending at West Papua in the east.
The most northern point of Indonesia, just north of Sumatra, you will find the beautiful, remote tropical island of Pulau Weh or Weh Island (Pulau means island in Indonesian language).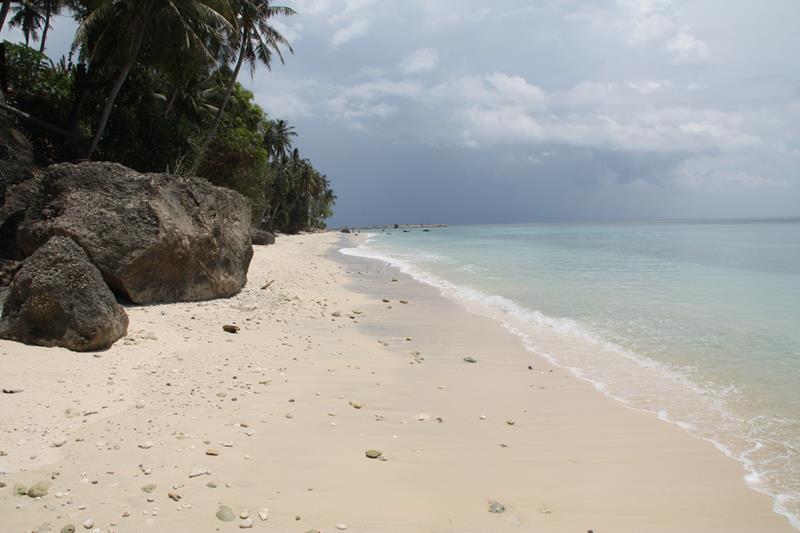 Pulau Weh has been visited by backpackers and adventure travellers for some time now though tourism is increasing with direct flights into Banda Aceh, located on the northern tip of Sumatra, with a 50 minute ferry transfer across to Pulau Weh. Various sporting activities like scuba diving, snorkelling has been drewing in tourists to this beautiful island which has so much more to offer for a nice relaxing holiday.
See our video of Pulau Weh
Scuba Diving on Pulau Weh
Pulau Weh is surrounded by some of the most beautiful tropical reefs you can find anywhere in the world. With a huge variety of hard and soft coral in excellent condition as well as hundreds of different types of marine life. With not so many visitors to the island, the reefs have been protected from damage by pollution, over fishing and damage from boat anchors.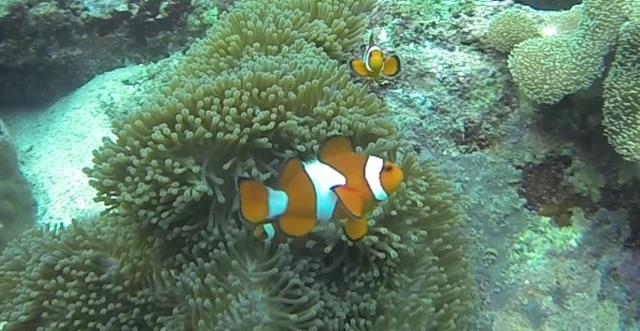 Check out our video about scuba diving Pulau Weh.
Tourist Attractions on Pulau Weh
As well as the amazing scuba diving and snorkelling around the coast of Pulau Weh, there are other tourist attractions all through the island. The number 1 tourist attraction which actually receives a lot of Indonesian visitors is 0KM Indonesia. This is a monument for the starting point of Indonesia – most easterly / northern point of Indonesia. It actually is not the starting point of Indonesia, there is actually an uninhabited island of the northern coast of Weh, Pulau Rondo which is a few kilometres away. As this is uninhabited they built the monument on Pulau Weh so tourists could come get a pic taken with the sign in the background.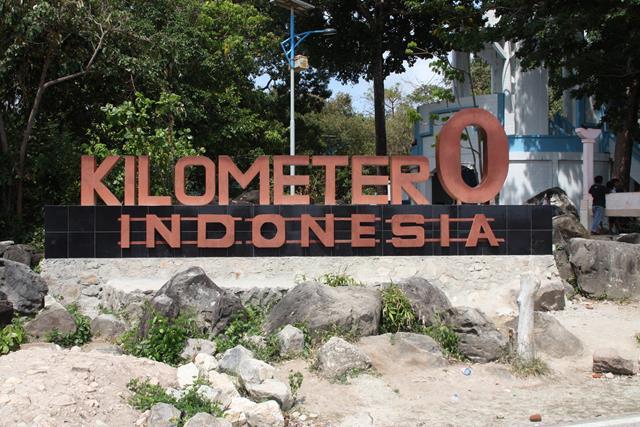 There are also some natural sites worth visiting. A few waterfalls are found inland on the island. There is a small waterfall a few kilometers away from Gapang Beach on the western side of Pulau Weh. You turn off the main road and then it is a 500 meter walk from the road.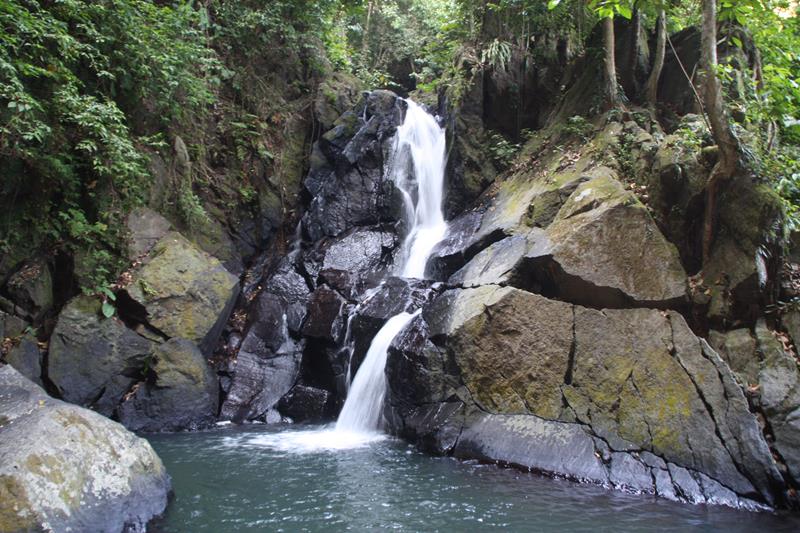 Right in the middle of Pulau Weh is an active volcano. You can go to the top of the hill where the volcano is and you can see the air vents and hear hot volcanic water rushing just below the surface. The landscape at the volcano is constantly changing with the volcanic activity.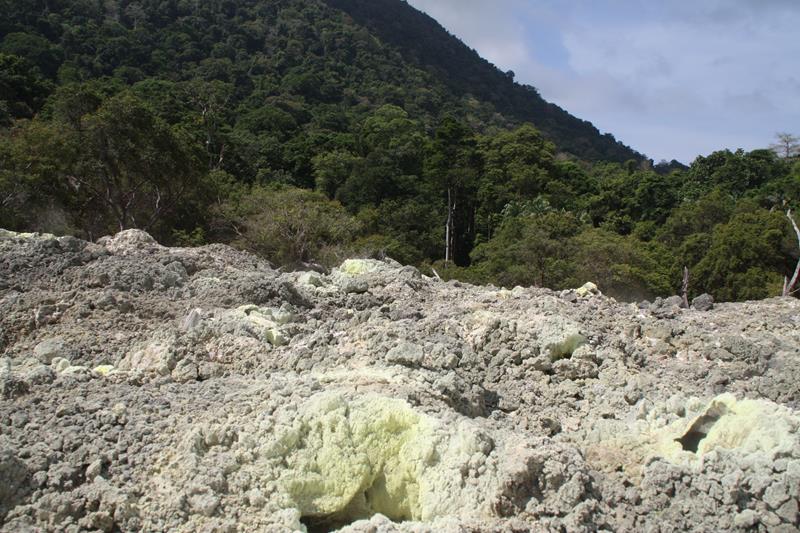 Just off the coast of Pulau Weh, close to where the volcano is, are some underwater hot springs. Hot water and bubbles constantly pour out from the holes at the bottom of the sea. You can scuba dive in this area and swim over the hot springs. The bottom is located at around 6 meters.
Hotels on Pulau Weh
Don't expect to find 5 star luxury accommodation on Pulau Weh. There has been a fair bit of development of some nice beach resorts but the accommodation is still quite rustic.
I stayed for 5 nights at Lumba Lumba at Gapang Beach and completed my PADI open water course there. I can highly recommend staying at Lumba Lumba. Gapang Beach is located on the other side of the island to the ferry port that you arrive at from Banda Aceh. It will take around 40 minutes by car from the ferry terminal.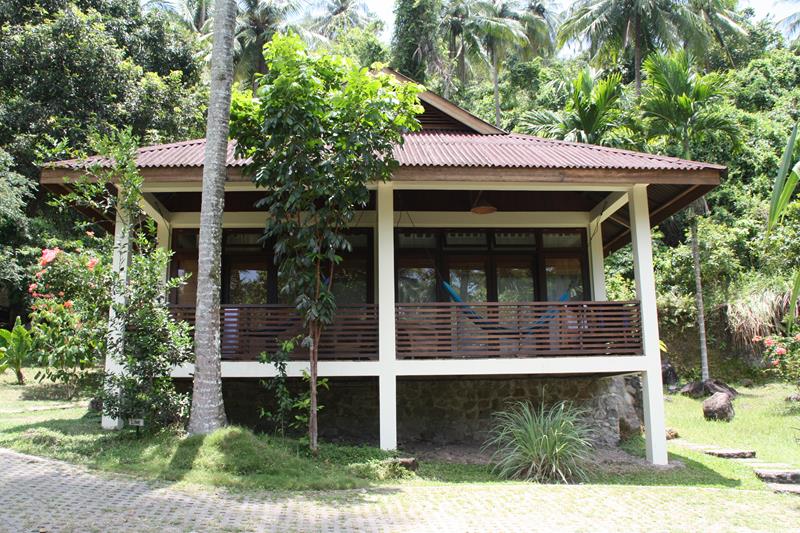 Another really nice beach resort I saw was Freddie's at Sumurtiga Beach. All the bungalows are built on the side of the hill with views over the beach and out to sea.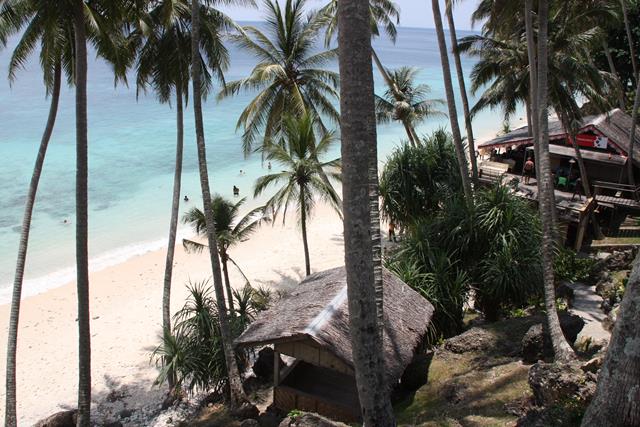 Check out a full list of hotels on Pulau Weh.
Getting to Pulau Weh
First you need to fly to Banda Aceh, the capital city of Aceh, the northern province of Sumatra Indonesia.
Air Asia has direct flights from Kuala Lumpur Malaysia to Banda Aceh (flight time 1 hour 25 minutes).
Lion Air and Garuda Airlines have direct flights from Medan in North Sumatra to Banda Aceh (flight time 1 hour) as well as direct flights from Jakarta to Banda Aceh (flight time 2 hours 45 minutes)
You then get a ferry across from Banda Aceh to Pulau Weh which takes around 50 minutes. There are regular ferries crossing over daily.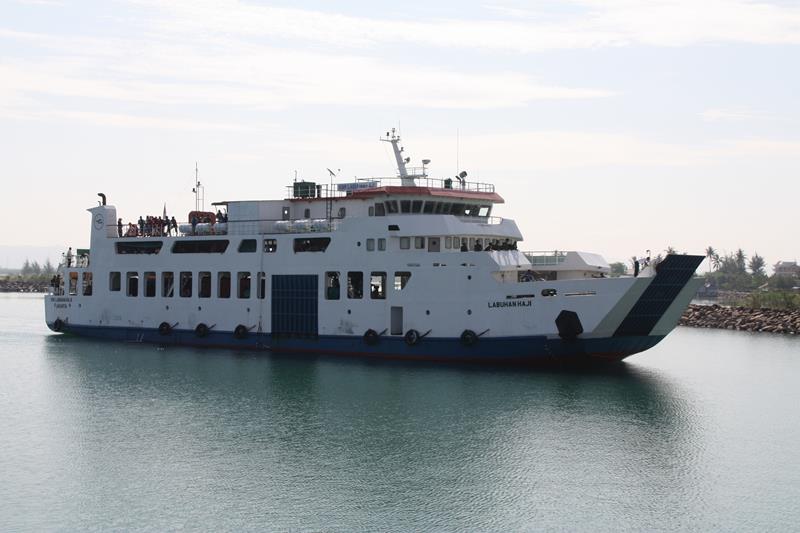 For more information check out Pulau Weh Sumatra.
See more articles about Sumatra Indonesia
[do_widget id=wpp-23]