Best Steak on Koh Chang Thailand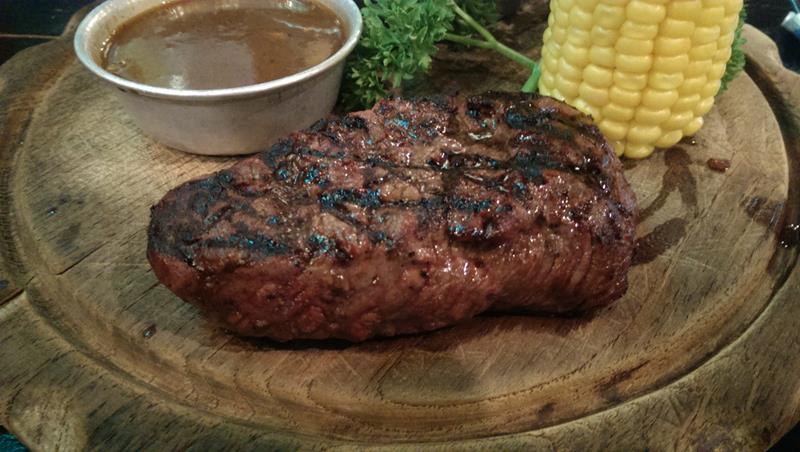 I had spent almost 2 weeks in Thailand and had eaten mostly Thai food which I enjoy so much. When I arrived at White Sand Beach on Koh Chang island the car transfer drove down the main street of White Sand Beach and we passed Buffalo Bill Steak House. My mouth started watering thinking about eating a nice, big, juicy steak.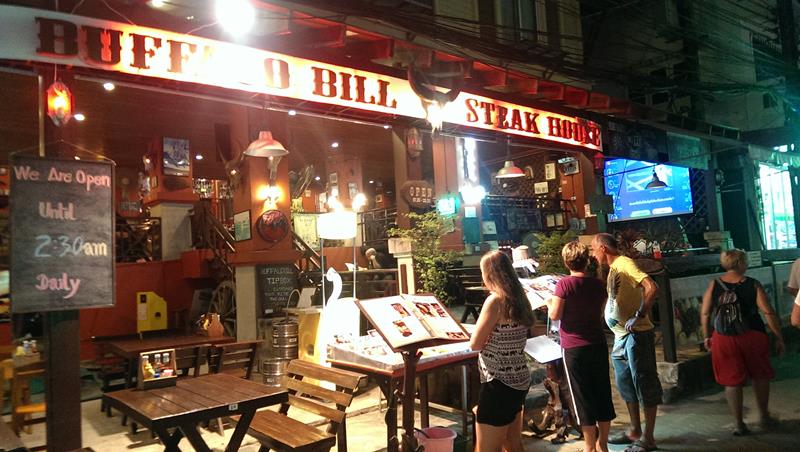 I went in for dinner at Buffalo Bill Steak House at around 6.30pm as had been thinking about that steak since I arrived at my hotel.
I was not disappointed with the quality of steak (though the prices are very high and service very low – read on to hear my experience). There was a huge selection of steaks, all imported from Australia. I ordered a 200 gram Fillet of Tenderloin, listed on their menu as the most tender.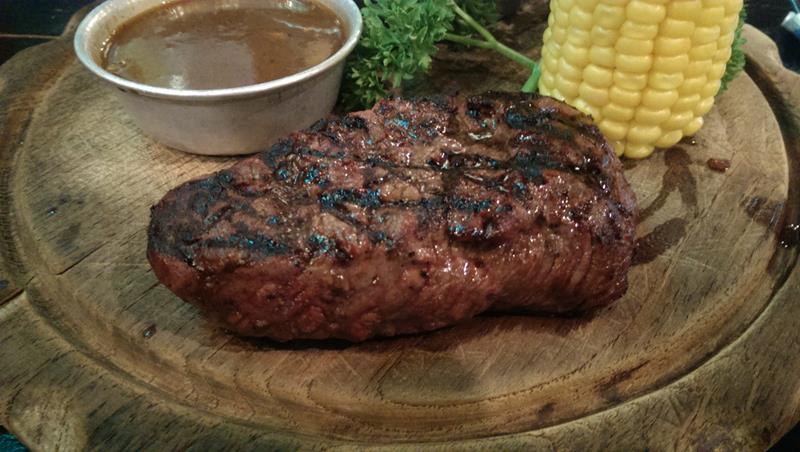 The steak arrived and it was cooked to perfection and it was indeed one of the most tender steaks I have had in a long long time. The steak only comes with a cob of corn. You have to pay extra to get sides and also to get sauce. I went for the black pepper sauce which was probably a bit too peppery. The steak was perfect on it's own.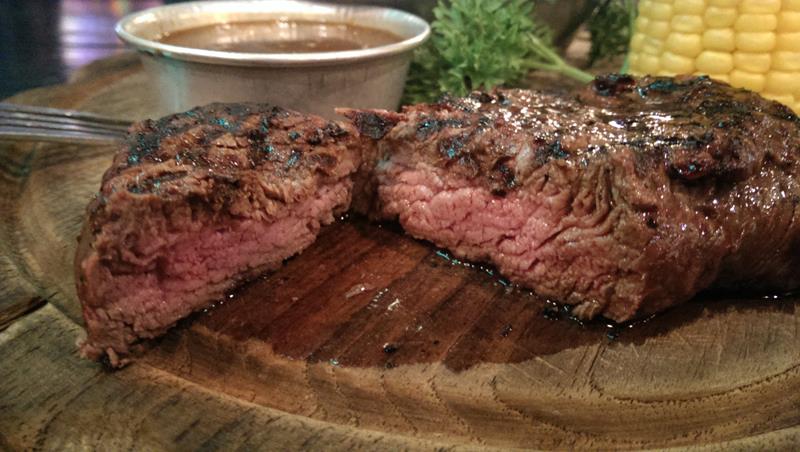 Now the steak was awesome. On Tripadvisor Buffalo Bills Steak House is ranked #135 out of 174 restaurants on Koh Chang. I had thought after eating such a nice steak that the restaurant should be ranked up in the top 10 but if you read the reviews on Tripadvisor and from what I discovered, the steaks and the chef are the only good things about the restaurant. The wait staff are not interested in being there. It is so hard to get there attention to take an order. It didn't take long for the steak to arrive after I ordered it but after the main meal I ordered some Apple pie for dessert. They came back a few minutes later to say they had run out of apple pie. *WT?? I had arrived at 6.30pm at the beginning of dinner, how could they have run out? I would say they just didn't make any for that dinner session. OK I ordered the chocolate and lime pie which sounded really nice.
While waiting for the dessert to arrive I used their free WiFi internet to catch up on emails. Before I knew it 30 minutes had passed and no dessert had arrived. I tried to get the attention of the wait staff but they were no where to be seen. I had seen the manager floating around the restaurant ignoring most of the tables and dining customers. He was out the front of the restaurant playing with his mobile phone, paying no attention to managing the restaurant.
I finally got his attention and called him to my table. I told him I had been waiting for more than 30 minutes for dessert and all he said was 'who took your order cause I want to have them retrained'. What about my dessert numb brain? I just asked him to bring the bill. He came back and said that he had ordered me another dessert and would not charge me for it. I told him to forget the dessert and just bring me the bill.
Now on to the prices. My 200 gram steak cost 840 Thai Baht, that is around A$33. That was the smallest of the tenderloin steaks on the menu. There was a 300 gram steak for 1140 Thai Baht (A$45) or the 400 gram steak for A$72. Wow that is a very expensive meal in Thailand. I wouldn't pay that much for steak in Australia! The previous night I had a lovely meal of Pad Thai noodles and 1 Chang beer and the total of that meal came to 190 Thai baht, around A$7.50.
If you are desperate to eat a good steak then there are probably cheaper steaks available on Koh Chang. I went back to the much cheaper Thai food for the rest of my stay on Koh Chang.
Mr Manager – how about you manage the restaurant and improve the service. If you are going to charge that much for a steak then you have to provide top service.