Traditional Italian Pizza at Pepino Pizzeria in Canggu Bali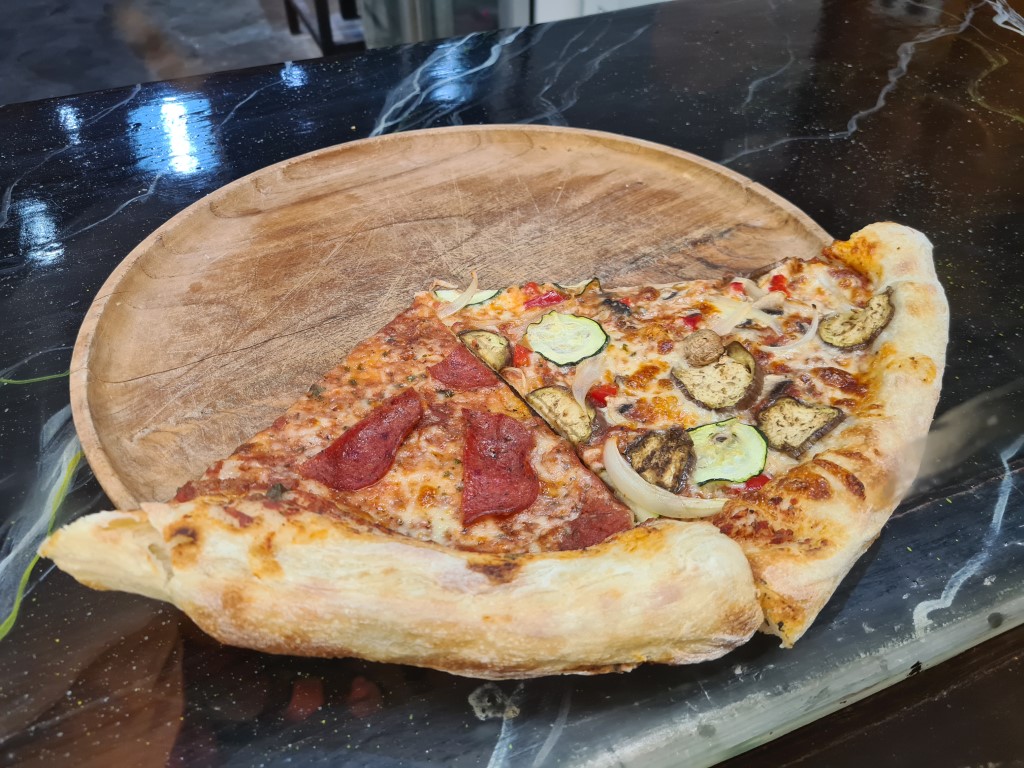 Pepino Pizzeria is a small pizza joint located on the main road, Jalan Pantai Batu Bolong, in Canggu, just a few hundred meters up from the beach. You can get a full sized traditional Italian pizza here for 65K – 100KRp (A$6 – A$10) or they also sell pizza by the slice for 25K.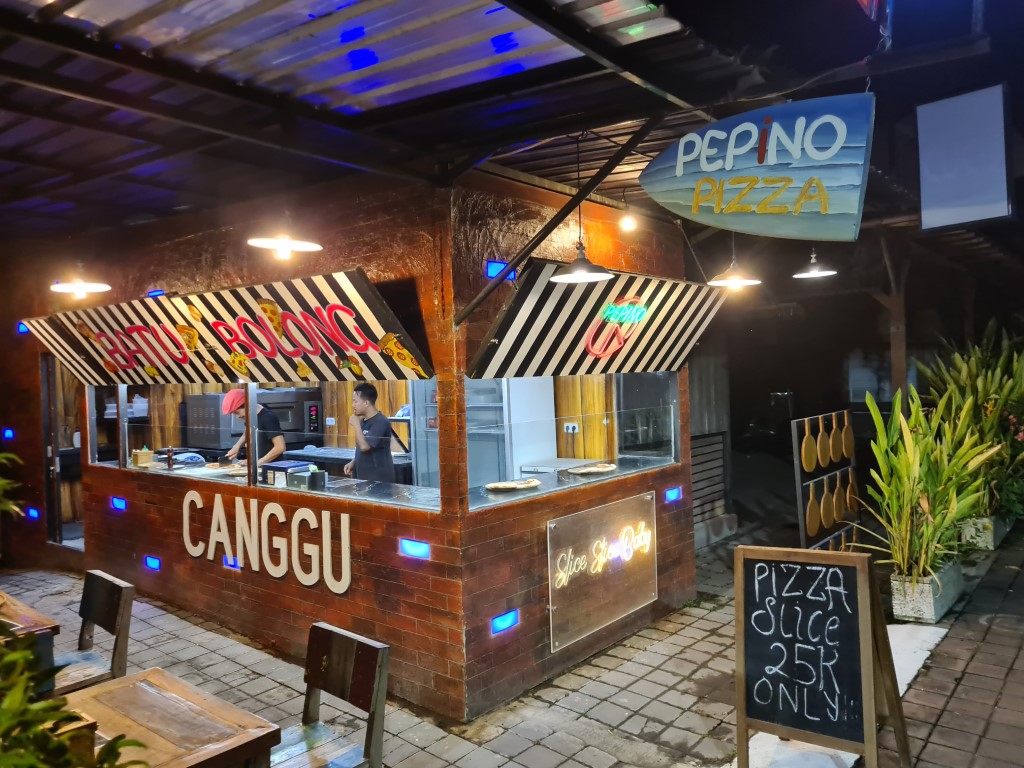 After a week of being in Bali eating myself silly, I didn't want a full meal so when I walk past Pepino and smelt the alluring smell of tasty pizza, a simple slice of pizza was the perfect meal for me.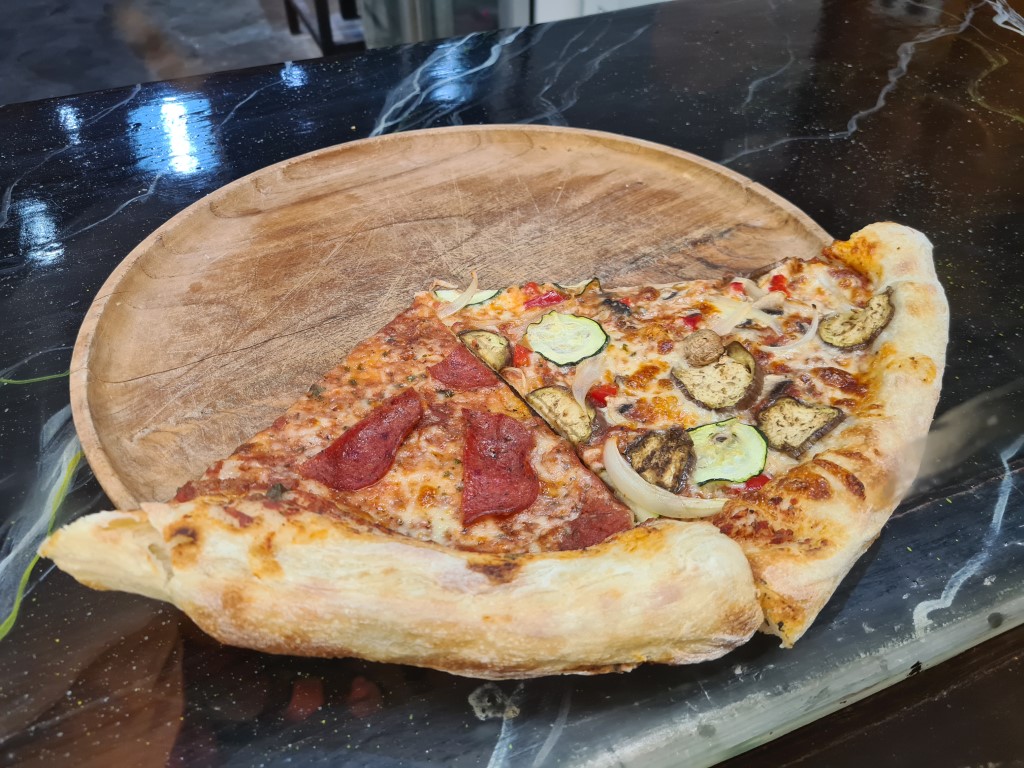 They had a few slices at the front of the counter, so I ordered a slice of their Pepperoni pizza. A$2.50 for a large slice of pizza was a good price, and this was very good pizza. The Pepperoni was nice and spicy and the pizza base was thin and crispy. Thus was one of the best slices of pizza I have ever had in Bali. I say this is traditional pizza as this is made the classic simple way. Pizza base, tomato sauce and just 1 or just a few toppings and a sprinkle of cheese on top. The Pepperoni pizza I had was just base, tomato sauce, Pepperoni slices and Mozerella cheese. Simple and delicious. On the table, there are big containers of chilli flakes if you want to add some spice to the pizza.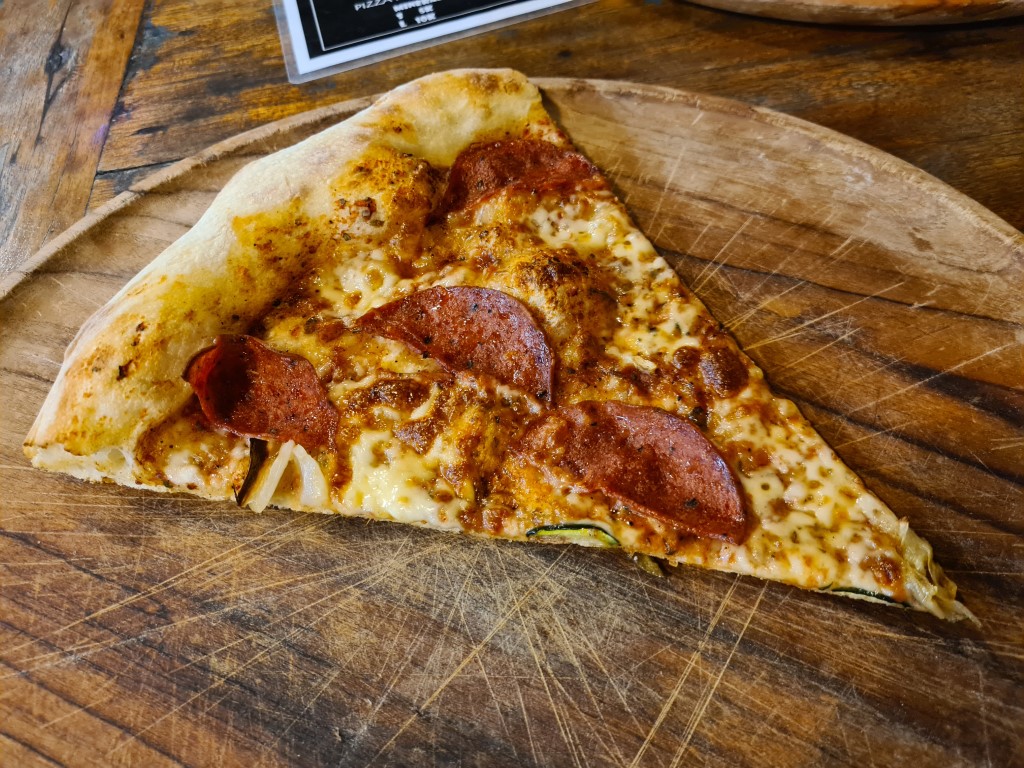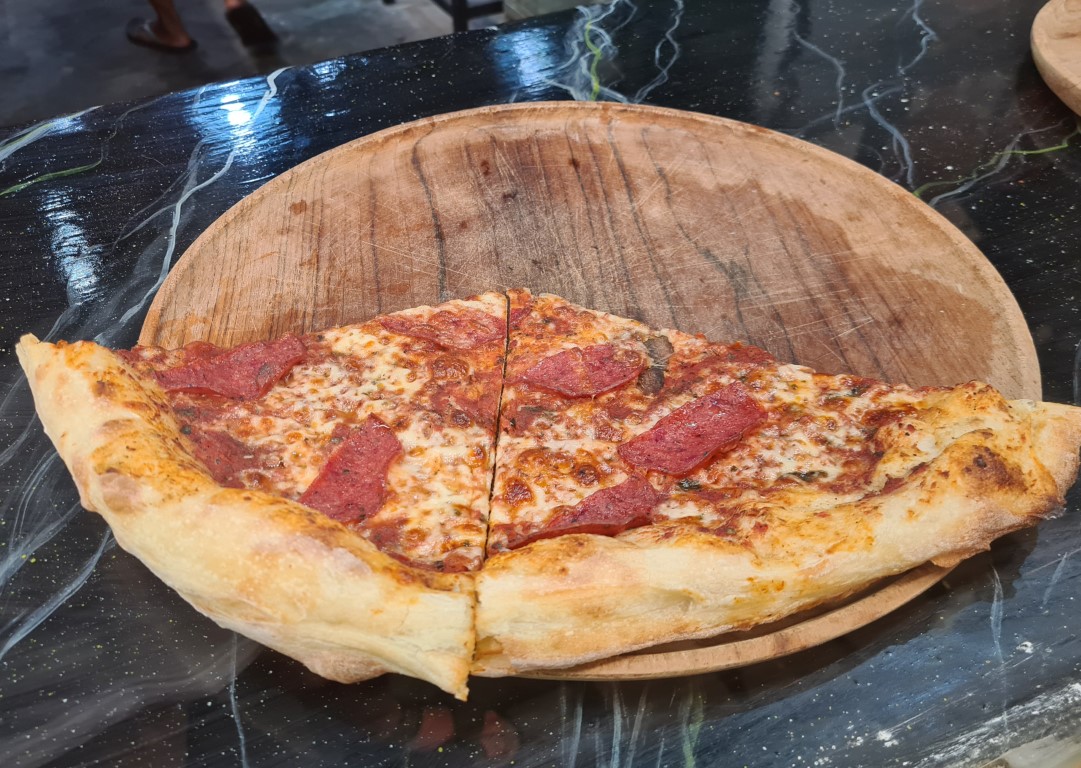 They got 12 different pizzas available on their menu from Margherita, Vegetarian and loads of meat pizza options. See the full pizza menu at Pepino Pizzeria.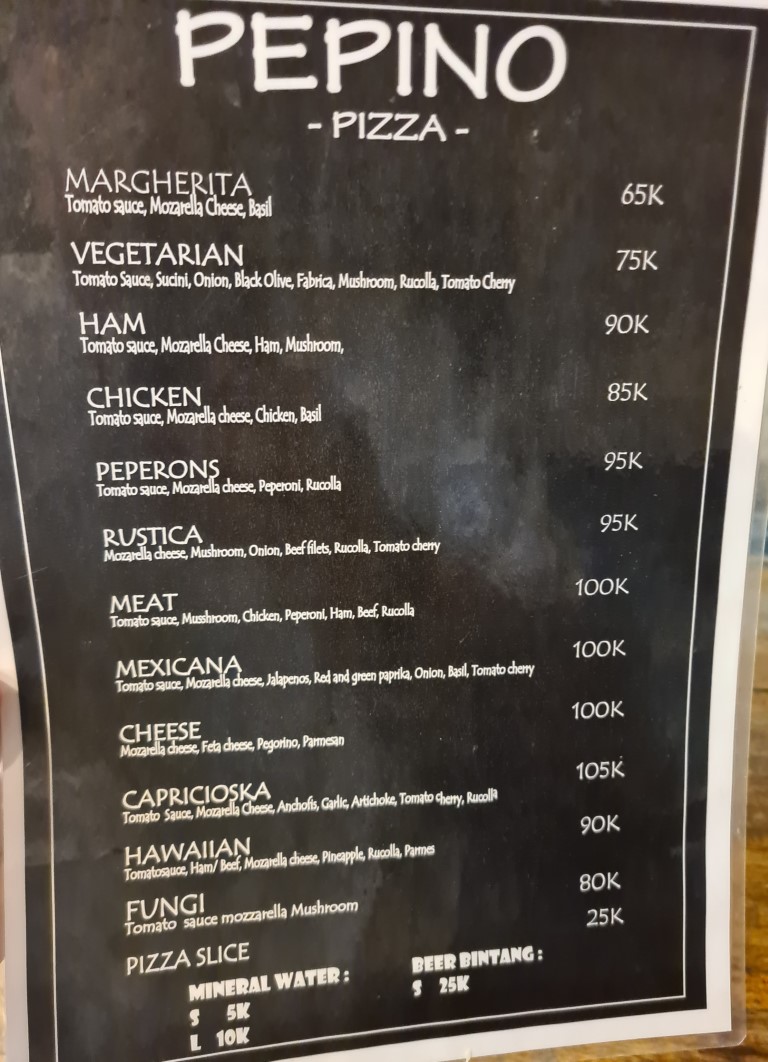 This place is open 7 days a week from midday to midnight, so the perfect late-night pizza stop after a belly full of beers. You can dine in, take away or if you too lazy to go get your pizza you can get delivery to your hotel via the GrabFood app.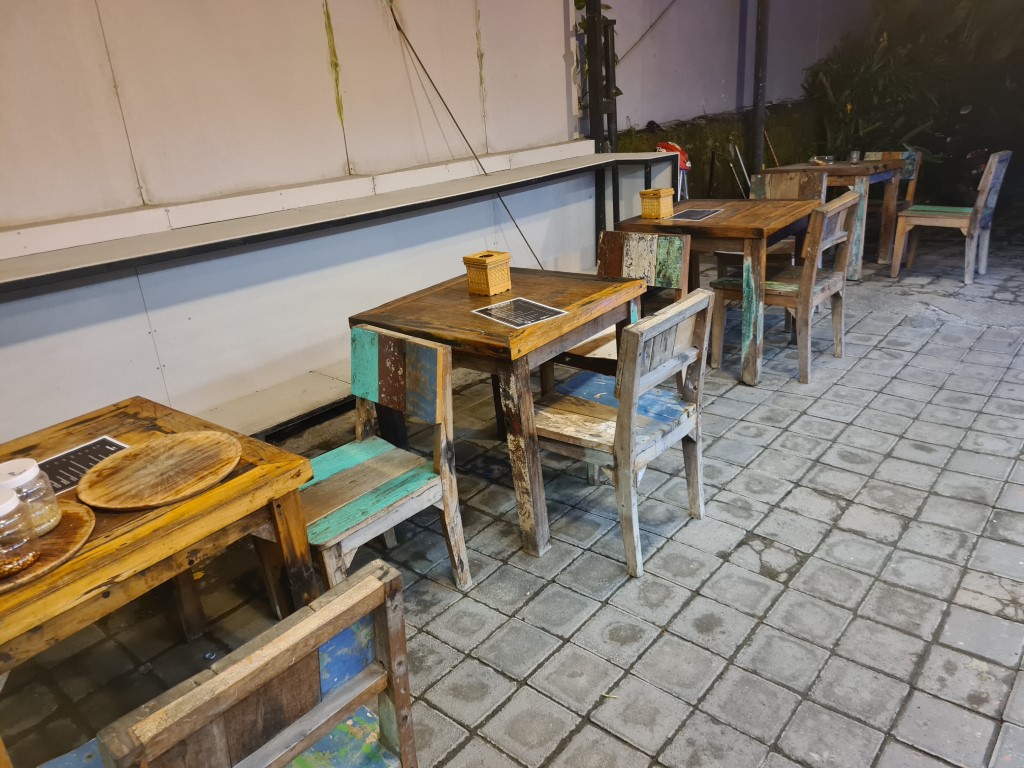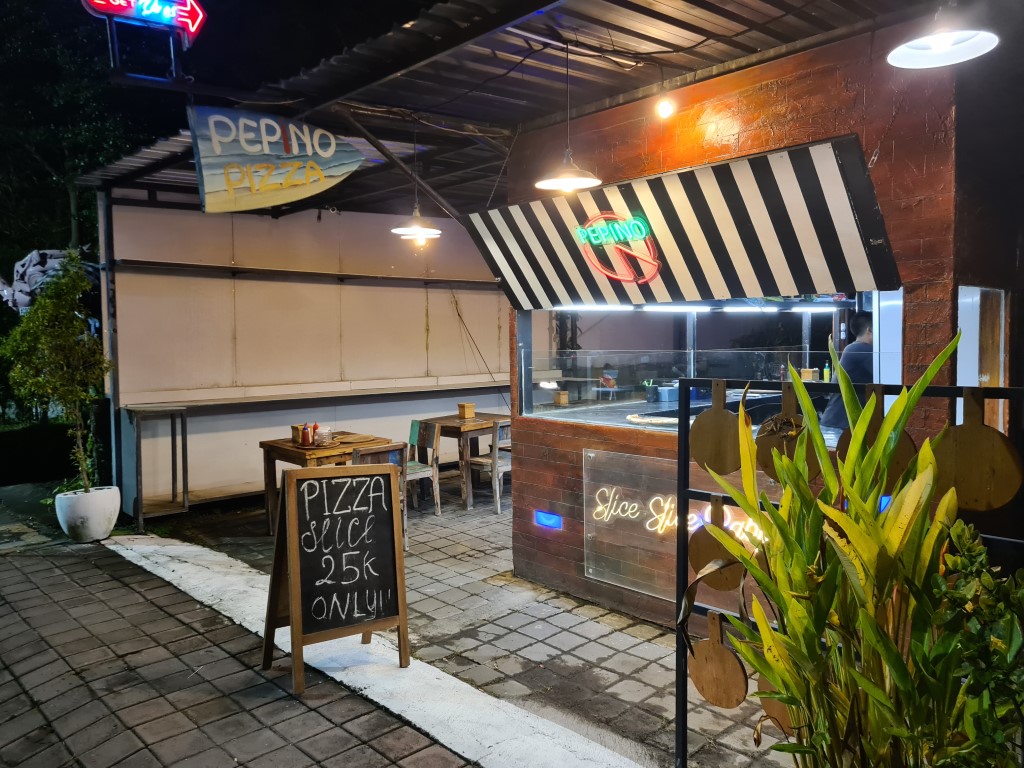 Pepino Pizza
Jalan Pantai Batu Bolong
Canggu Bali
Open 7 days 12pm – 12am
Check out the location of Pepino Pizzeria in Canggu Bali
[do_widget id=wpp-79]