Turtle island – Koh Tao Thailand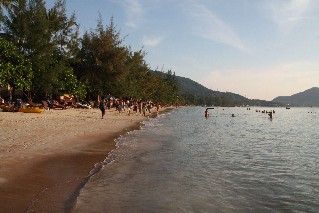 Koh Tao meaning Turtle Island in Thai language, is named because the island is shaped like a turtle. You will also find lots of turtles in the surrounding waters of Koh Tao.
Koh Tao is one of the most beautiful tropical islands in the world. Koh Tao is located in the Gulf of Thailand off the east coast of the Thai mainland close to Koh Phangan and Koh Samui.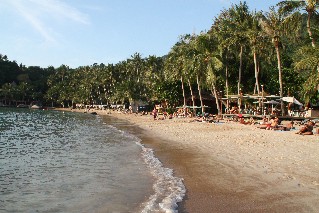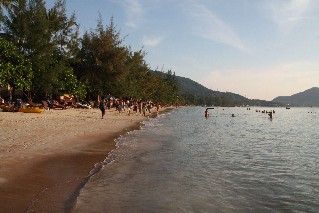 Koh Tao is a very relaxed island, not as hectic as the neighbouring Koh Phangan which is famous for the full moon parties. Koh Tao does have a bit of nightlife but more relaxed bars with some live music and the nightlife ends before midnight. Koh Tao is all about relaxing in a beautiful tropical setting.
Scuba diving is one of the most popular activities on Koh Toh with warm water temperatures all year round and some amazing marine life and soft and hard corals to see under the water.
One of the most beautiful animals you can see in the waters off Koh Tao is the awesome whale sharks. These graceful creatures visit the waters of Koh Tao during March and April each year. You can take a boat ride out to where the whale sharks are and either snorkel along the top of the water or scuba dive so you can get close up and take some great pictures.
The sunsets on Koh Tao are amazing. If it is a clear day then make sure you get down to a bar or restaurant late afternoon, grab a cocktail or a cold beer and something to eat and sit back and enjoy some of the best sunsets you will ever see.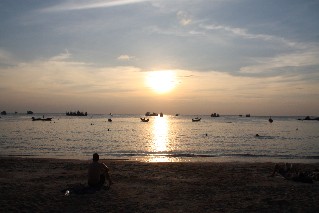 To get to Koh Tao you have to catch a ferry from either Koh Samui, Koh Phangan or you from the mainland you can get a ferry from Surat Thani or from Chumphong. A ferry from Koh Samui takes around 2.5 to get to Koh Tao. The ferry stops at Koh Phangan (after around 1 hour) then proceeds onto Koh Tao.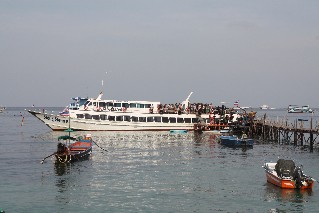 The closest airport is on Koh Samui which has directly flights from Bangkok, Phuket or from Singapore and Hong Kong. For flights to Koh Samui check out these airlines – Bangkok Airways, Silk Air and Cathay Pacific.
Read more about Koh Tao Island Thailand
See a full list of Koh Tao Hotels
[do_widget id=wpp-12]