Best Burgers in Melbourne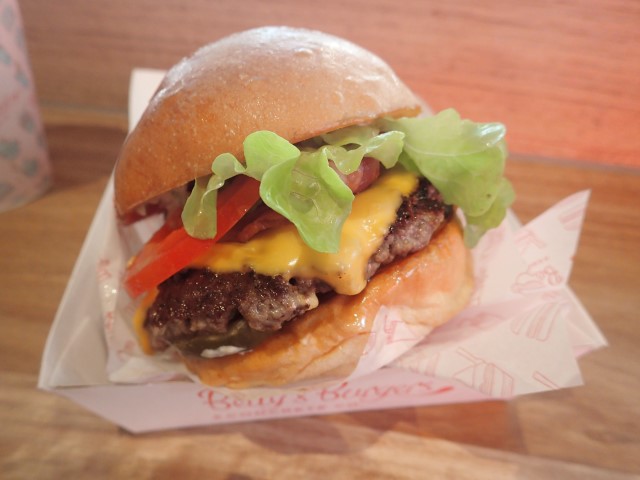 More and more great burger joints are opening in Melbourne. So where is the best place to grab a burger in Melbourne. Check out the best burgers in Melbourne:
Metro Burgers
Metro Burgers is a small burger joint located down Degraves Street (just off Flinders Street near Flinders Station) in the Melbourne CBD. Don't let the size of the shop fool you. It may be a small shop but they serve up big tasty burgers and we rate them as some of the best in Melbourne.
Our pick of the menu at Metro Burgers is the aptly named Supreme Burger packed full with a large sized beef meat patty, tomato relish, cooked onion, grilled pineapple, cheese, balsamic glaze, lettuce, tomato and pickles. Just what the doctor order for a big appetite!
Read more about Metro Burgers in Melbourne CBD
Betty's Burgers
Now Queenslanders have known about Betty's Burgers for a few years now. With the first Betty's Burgers opening in Noosa and then a 2nd store opening in Surfers Paradise on the Gold Coast. Luckily for Melbournians, the 3rd store opened in the heart of the Melbourne CBD on Elizabeth Street.
Betty's Burger really do cook up great burgers. The Classic Burger (pictured above, $10) is your simple burger with a really tasty beef patty with melted cheese, lettuce, tomato and their tasty sauce. You can add bacon to this burger to make it the ultimate burger! or add another beef patty for a real meat injection.
Now I have enjoyed Betty's Burgers in Melbourne, Gold Coast and in their Sydney store and I'll definitely be back to get a fix of those delicious Betty's Burgers!
Read more about Betty's Burgers in Melbourne CBD
Burger Project
The Burger Project has 2 stores in Melbourne, at 260 Collins Street Melbourne CBD and at the Chadstone Shopping Centre. Burger Project is one of Neil Perry's food ventures and it is ticking all the boxes serving up great Burgers.
The Burger Project has the motto 'Fast Food Slow Food Values'. This is a fast food joint but serve up wholesome and really tasty burgers.
These are your good old fashioned Aussie burgers. Simple with a beef patty, tomato, lettuce, onion and their own secret sauce.
Read more about the Burger Project in Melbourne CBD.
Goody's Burger House
Goody's Burger House is an American style burger join located in the heart of Melbourne CBD, on the corner of Russell St and Lonsdale Street Melbourne.
They serve up a great range of burgers from their classic burger, cheeseburger and their Golden Burger with a beef patty, bacon, lettuce, tomato, mustard and ketchup. For each type of burger they have 2 different sizes, 80 gram meat patty or the 150 gram meat patty. They also have a 150 gram Angus beef patty.
The prices at Goody's Burger House ranges from $4.90 to $12.90.
Read more about Goody's Burger House in Melbourne CBD
[do_widget id=wpp-13]