Umaya Japanese Restaurant Parramatta
Umaya Japanese Restaurant is an izakaya style restaurant serving a great range of Japanese food. Located on Marsden Street Parramatta, right out the front of the Skye Suites Hotel. This restaurant first opened in 2017 and has become a very popular Japanese Restaurant in Parramatta. I have been here a few times and really love the food here.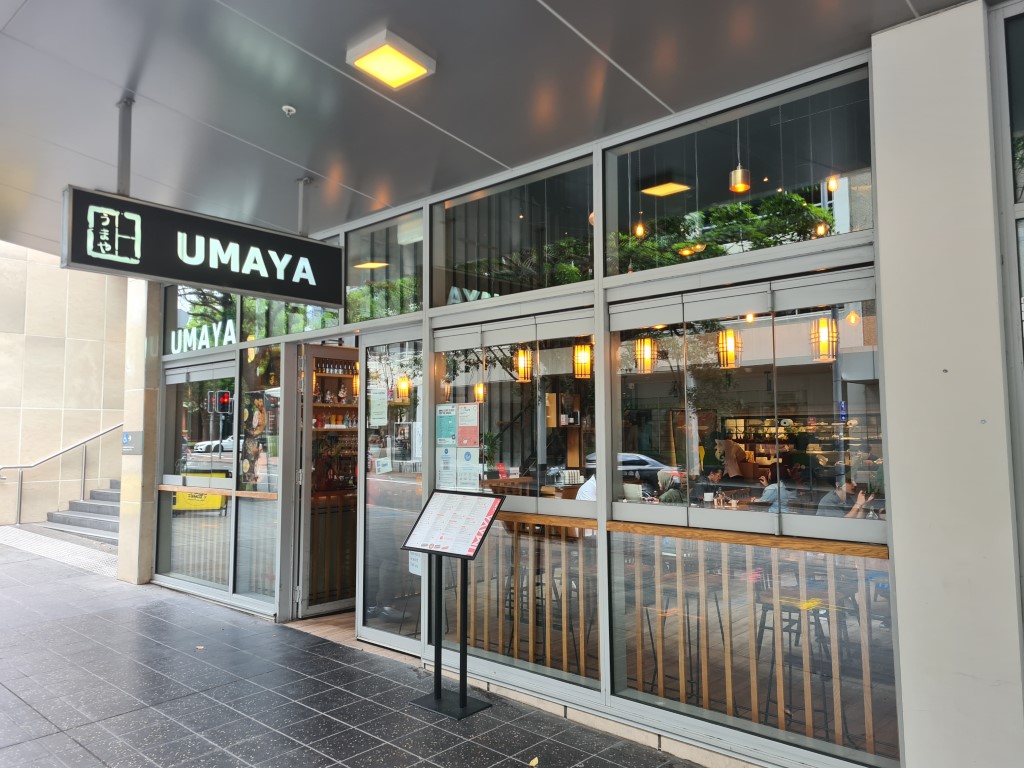 My latest visit in January 2022, I had their delicious Tempura Udon Noodle Soups which is one of my favourite Japanese dishes. This is real comfort food for me, with my favourite Japanese udon noodles. This big bowl of yummy noodles comes with the side dish of Tempura prawns and vegetables. I prefer to place the tempura pieces in the noodle soup which adds more flavour to the soup. This generous serving costs $19.80.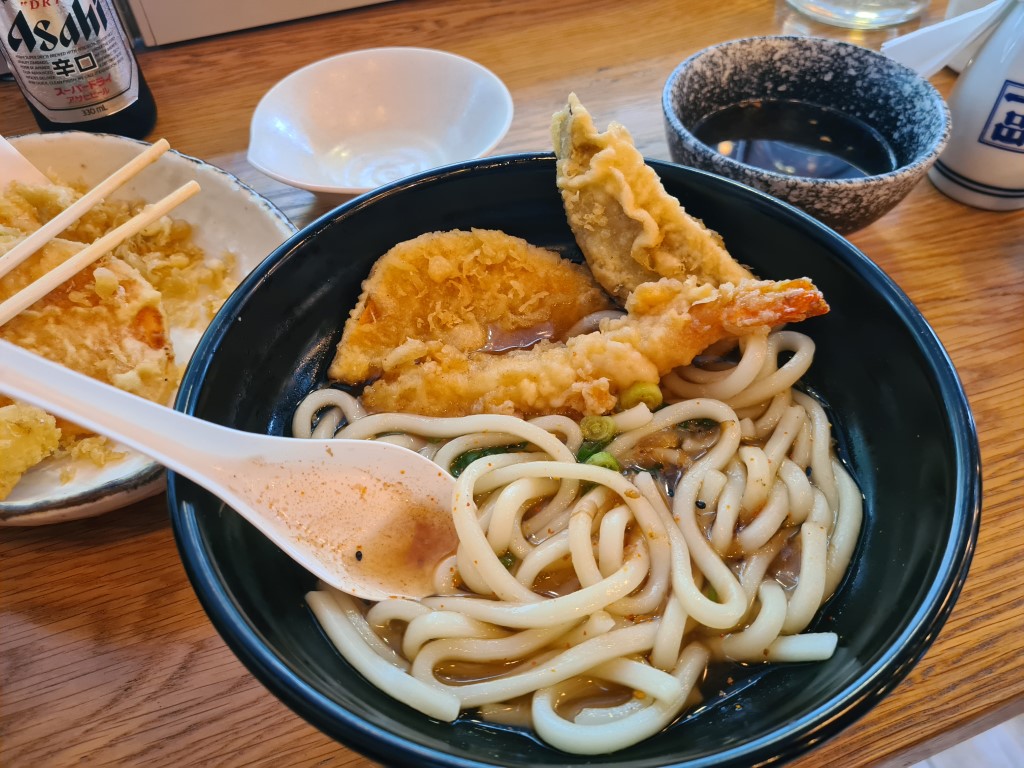 On a previous visit I went with my brother who is a vegan. Now I do love my meat but when it comes to vegan or vegetarian food, I think Japanese has the best selection of vegetarian food that will also satisfy a carnivore like me. We had a range of vegetarian dishes with photos below. To start we had the potato croquettes ($5.80). These were so yummy we ordered a 2nd plate.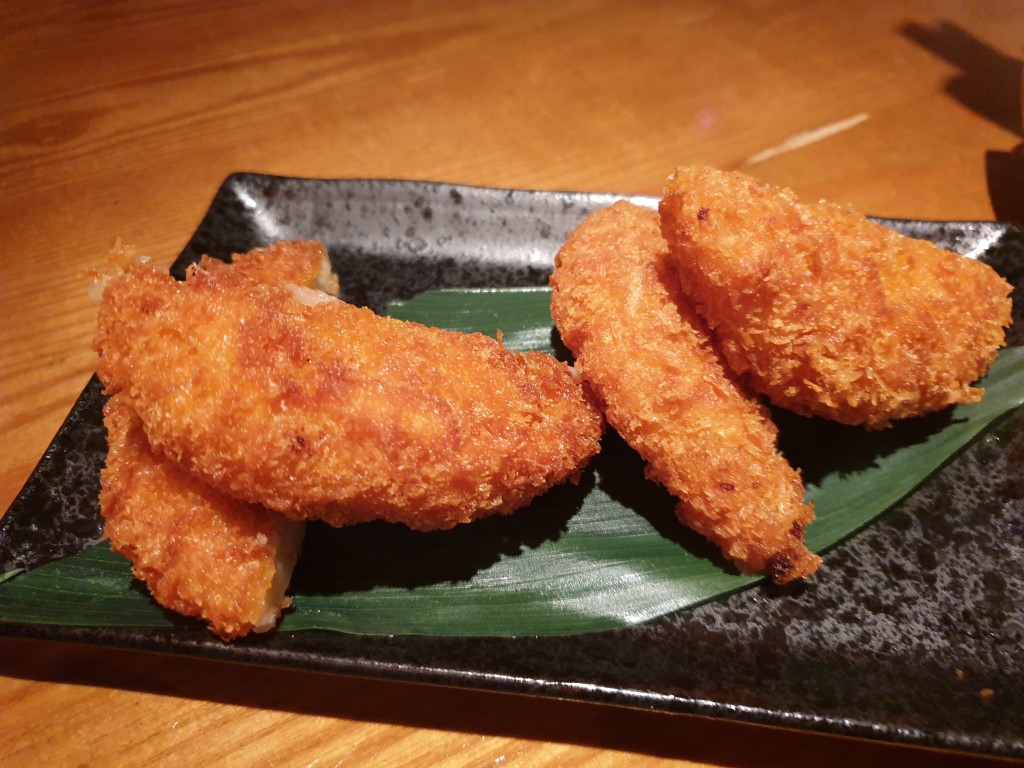 We also had the spicy cucumber ($7.80), vegetable tempura ($13.80) and agedashi tofu ($7.80) which is my favourite Japanese vegetarian dish. I have this dish most times I visit a Japanese restaurant.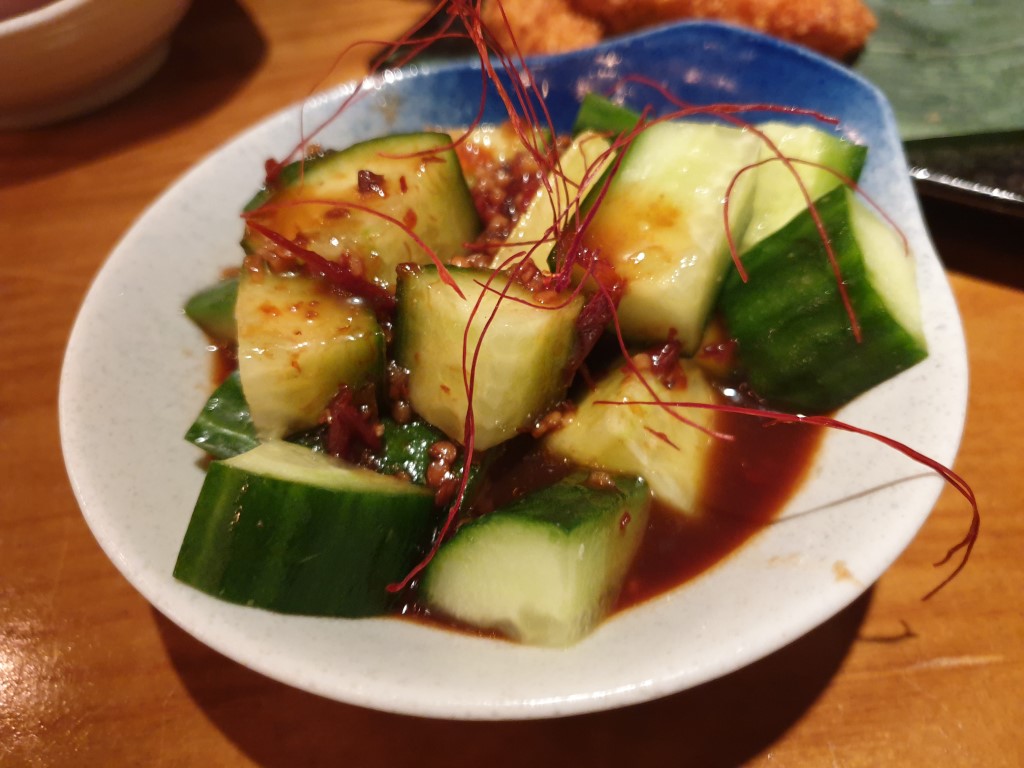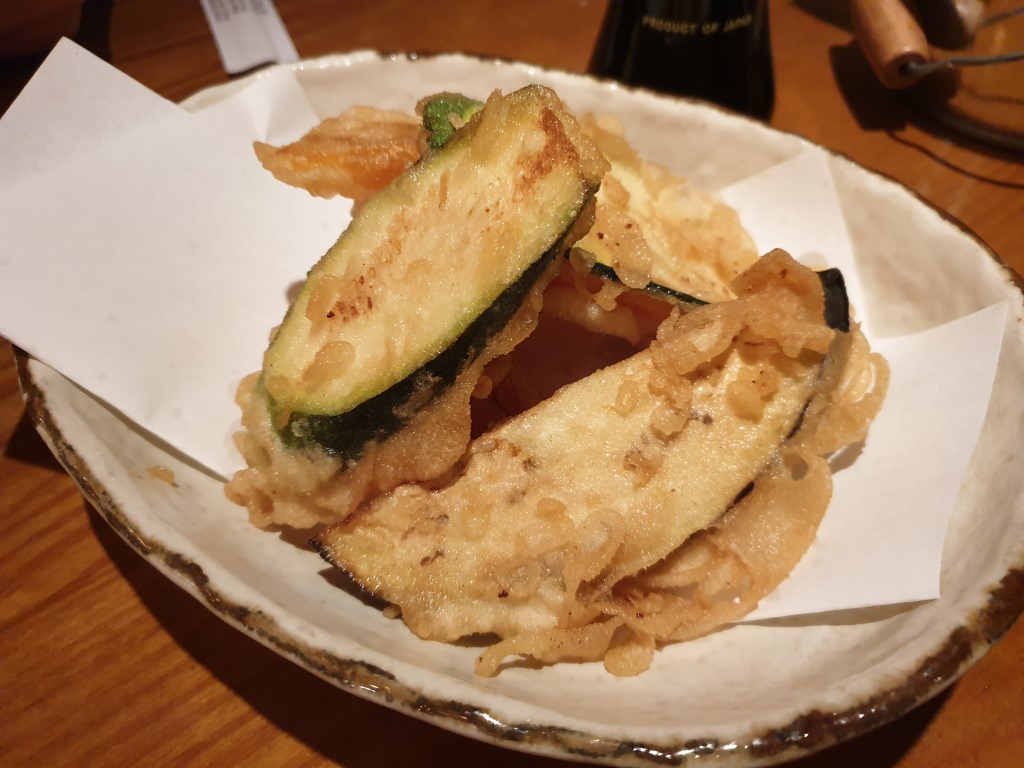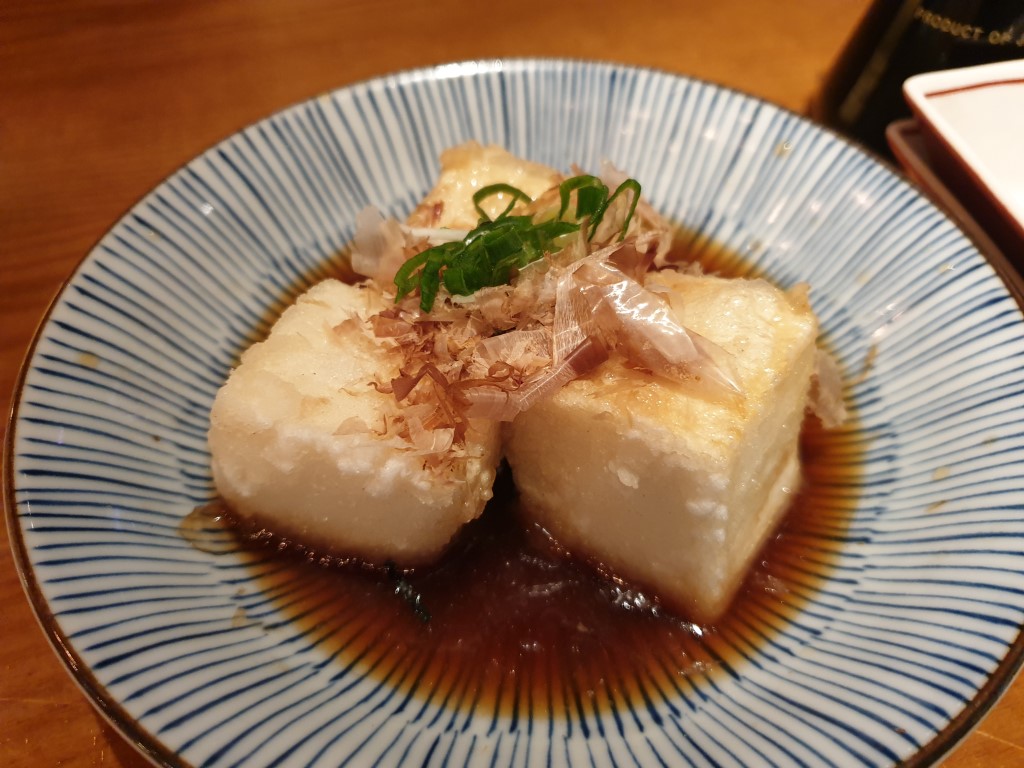 This is a very popular restaurant but I have always managed to get a table when I have visited without making a reservation. If you are dining with a larger group, 4 or more people, then I would recommend calling ahead to make a reservation.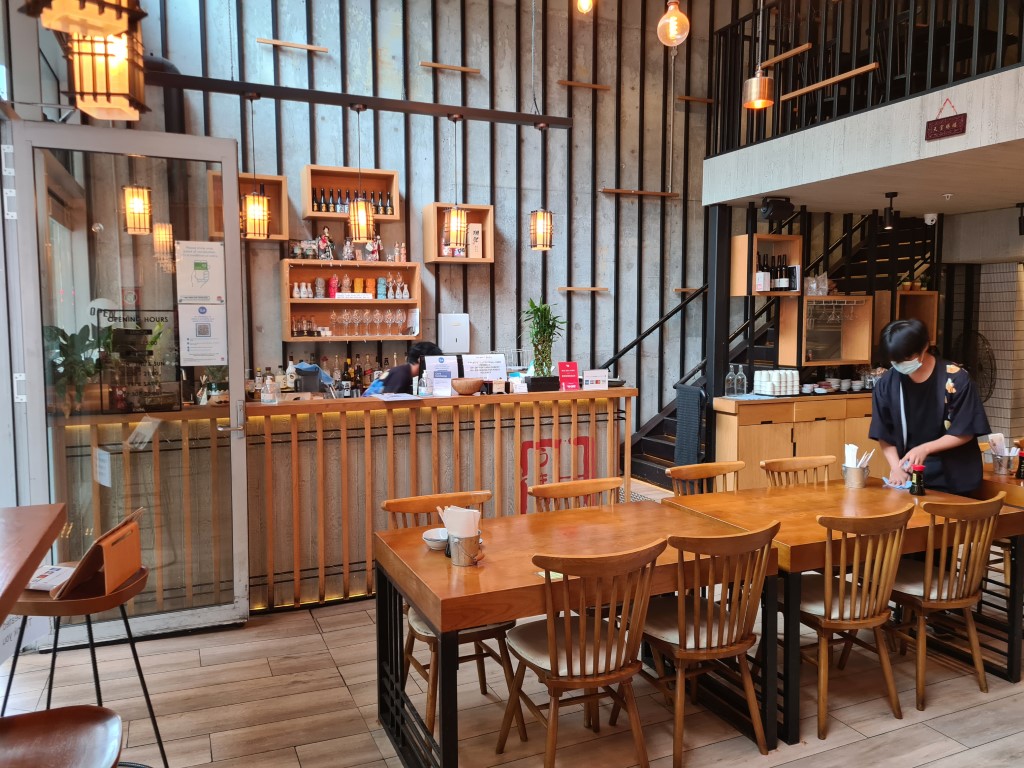 Here is a look at their Set menu as well as their Sake menu which has a very large selection of traditional Japanese sake. They also have my favourite Japanese beer Asahi.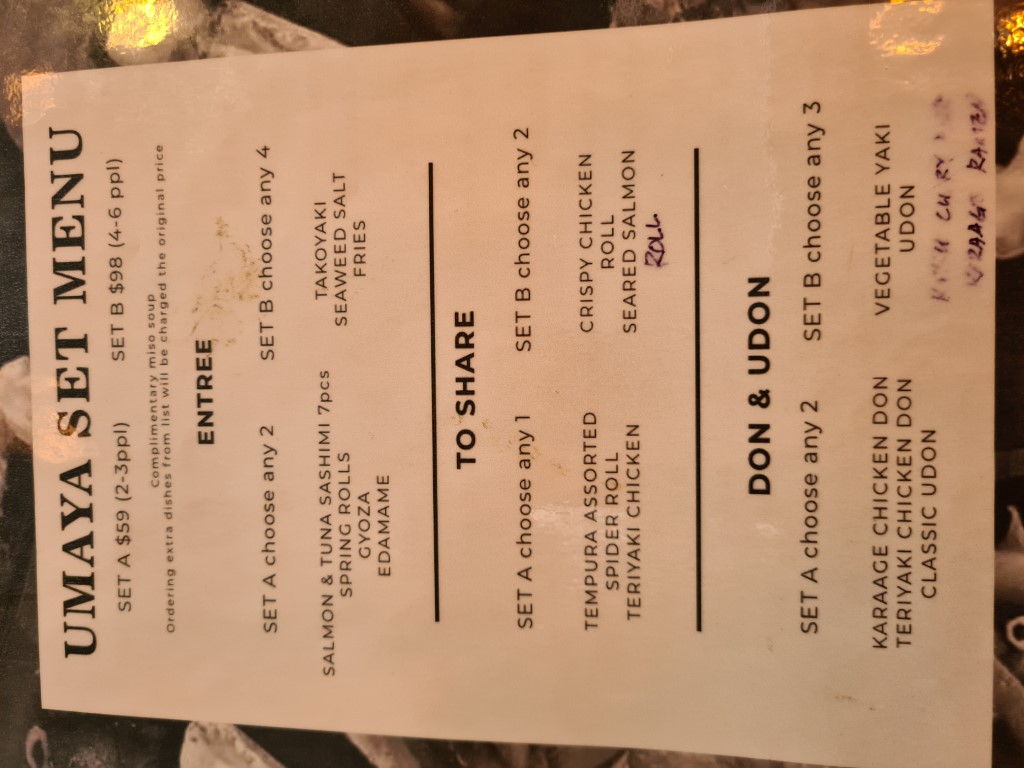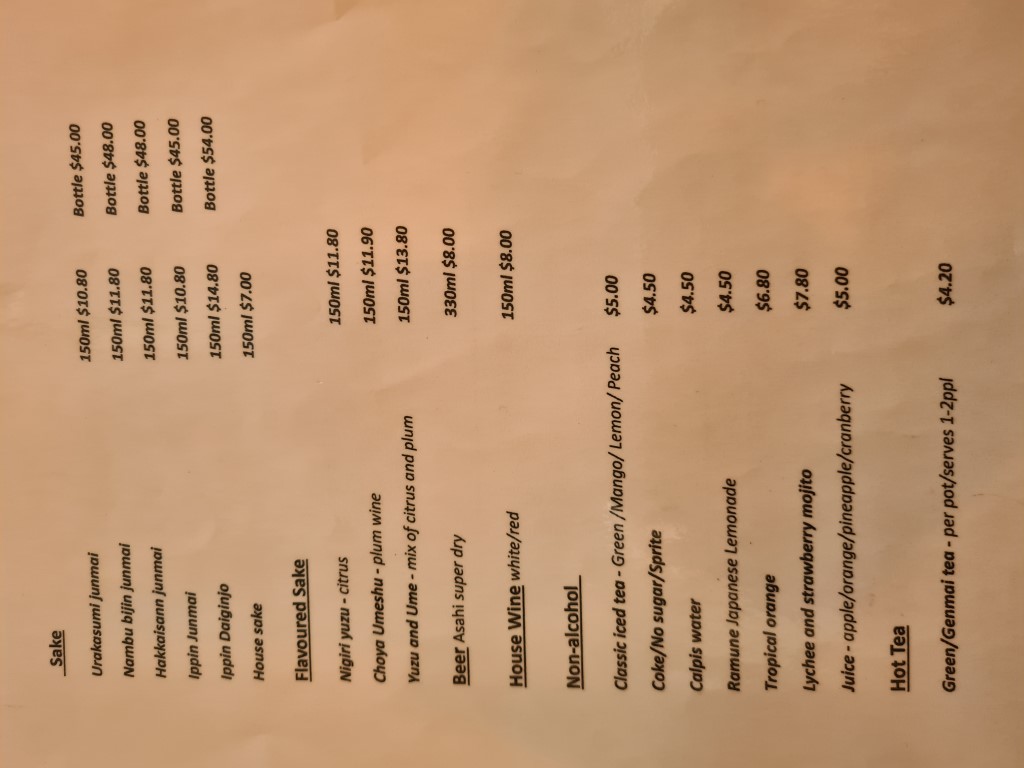 Umaya Japanese Restaurant
Shop 5 134-140 Marsden Street
Parramatta NSW 2150
Ph: (02) 8849 0285
Open for lunch Mon – Saturday 11.30am – 2.30m
Open for dinner Monday – Thursday 5.30m – 8.30pm, Friday and Suturday 5.30pm – 9.30pm
Closed on Sunday
Website: https://umaya.com.au/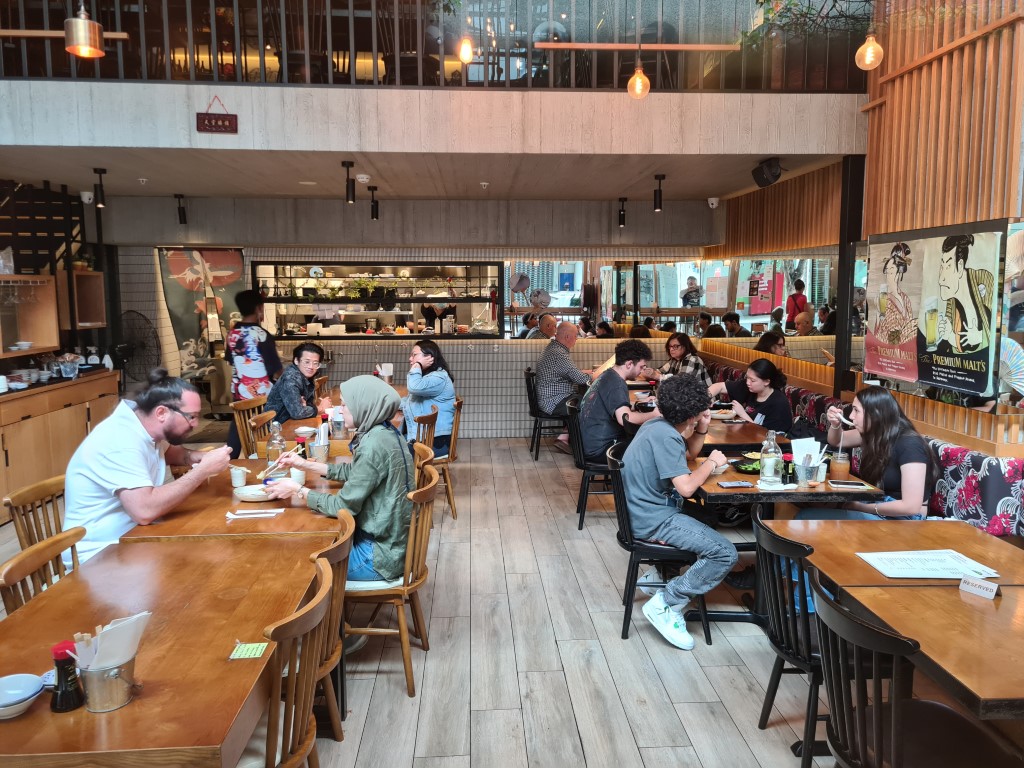 Check out the location of Umaya Japanese Restaurant in Parramatta
[do_widget id=wpp-77]