Yamashita Park Yokohama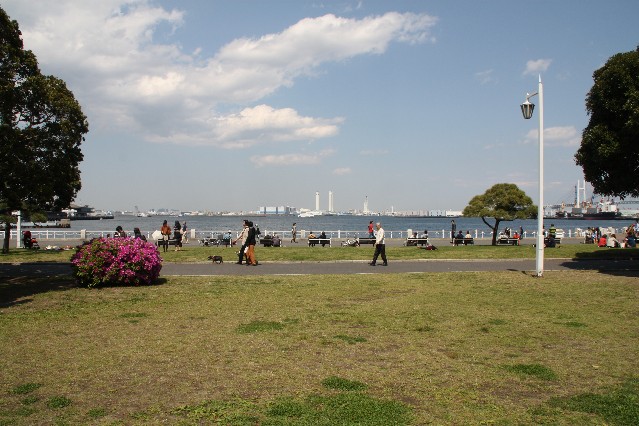 Yamashita Park in Yokohama is a large public park located right next to Yokohama harbour. Yamashita Park is 750m long with waterfront views over Yokohama harbour. Yamashita Park is only 500 meters walk from Yokohama Chinatown and just 5 minutes walk to Osanbashi Pier with the International Cruise Terminal.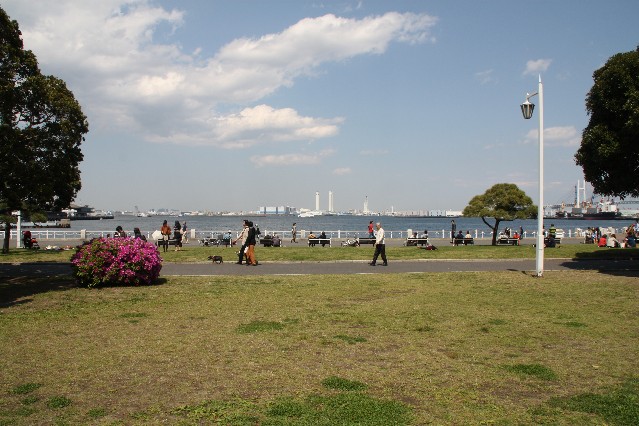 Yamashita Park is a great park to visit for a picnic, a nice long walk and general relaxing. There are street performers right at the entrance of the park during the weekend.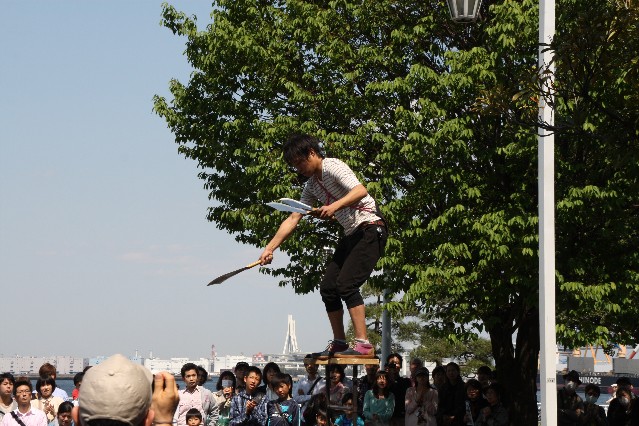 There are a number of nice statues and water features located in Yamashita Park. One of the most famous statues is called 'Girl with the Red Shoes' which is a small bronze statue close to the waterfront of Yamashita Park.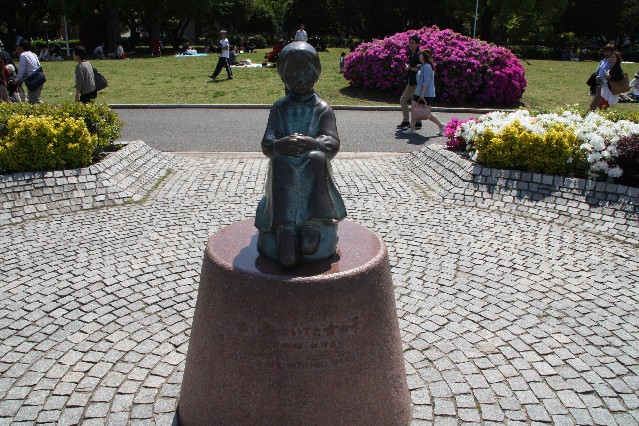 Just down from this statue is an impressive fountain called 'Guardian of Water' which was presented to the people of Yokohama by the people of San Diego in May 1960.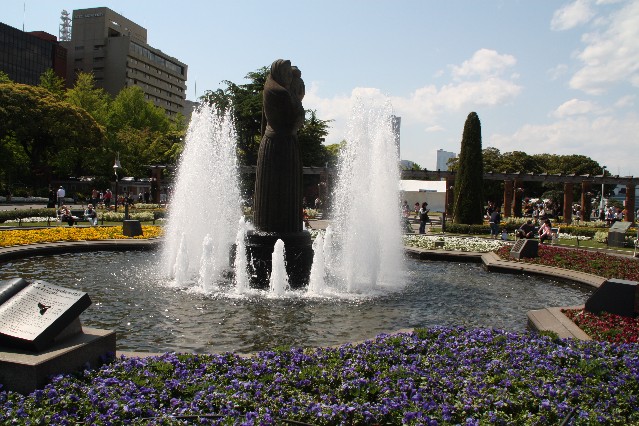 Moored in the harbour, right in front of Yamashita Park is the retired naval ship 'Hikawa Maru Yokohama'. This ship was built in Yokohama shipyard in 1930 to be used as a passenger liner. During World War II the Hikawa Maru was used as a hospital ship and at the end of the war it was used as a repatriation ship and then again as a cruise ship between Yokohama and Seattle. The Hikawa Maru crossed the Pacific Ocean 248 times pre and post war. In May 1961 the ship was retired and moored at the current location in front of Yamashita Park.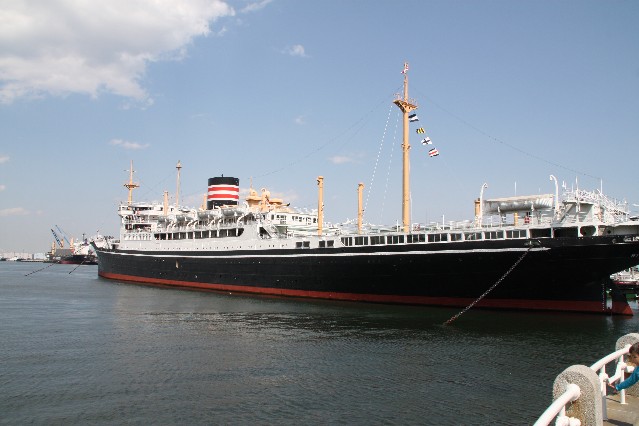 During Spring time and Summer time there are some amazing flower arrangements on display in Yamashita Park. These flower displays are a great photo opportunity and appreciated by locals and tourists visiting Yamashita Park.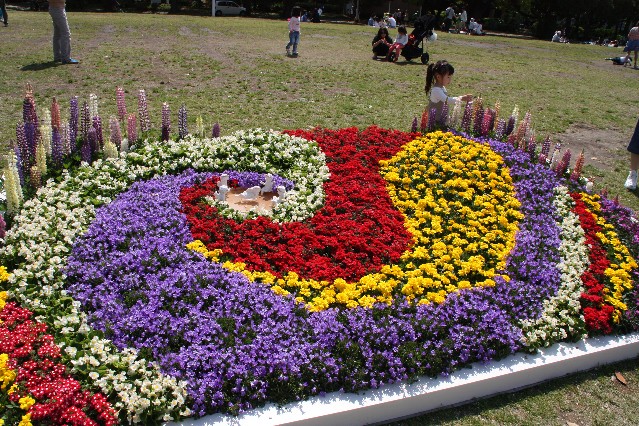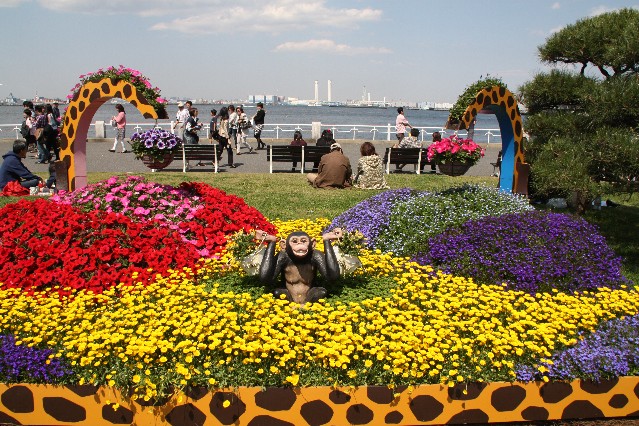 How to get to Yamashita Park Yokohama
It is easy to get to Yamashita Park in Yokohama. From Tokyo, Yokohama is only 30 minutes via a JR Train from Shinjuku Train Station. Once you get to Yokohama train station, change trains to Nihon-Odori Station which is just a few minutes walk from Yamashita Park.
Check out the location of Yamashita Park in Yokohama
[do_widget id=wpp-22]