Big Breakfast in Darwin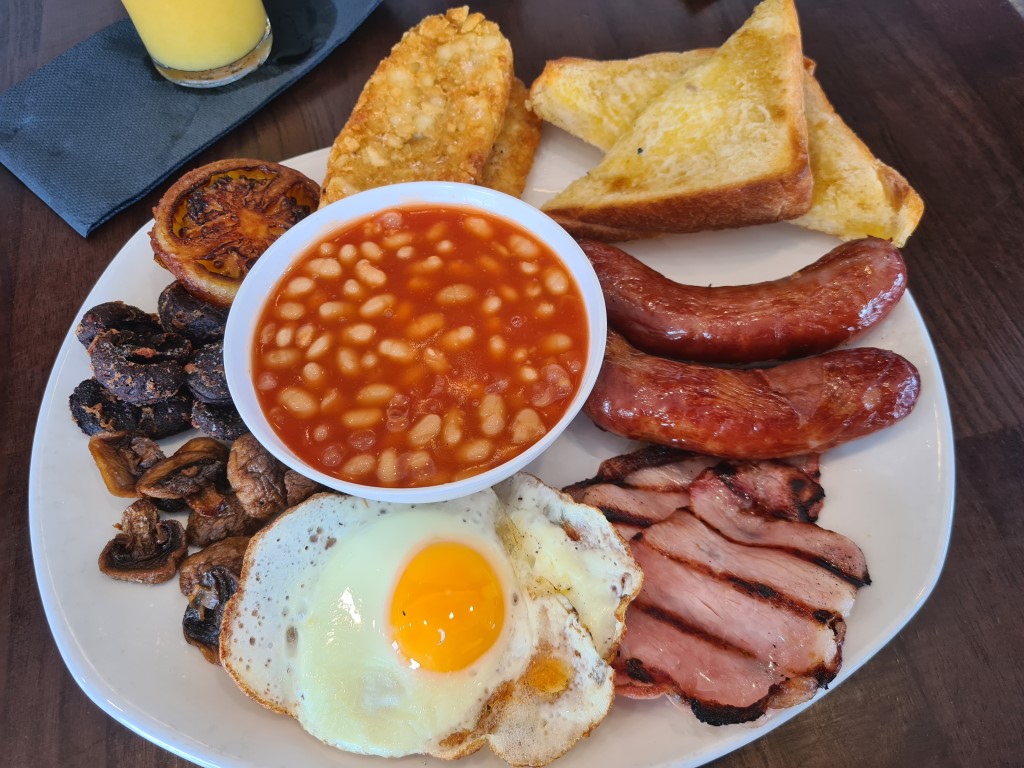 If you looking for one of the best Big Breakfasts in Darwin then I can highly recommend the Big Breakfast at the Shenanigans Irish Pub on Mitchell Street in the heart of Darwin city centre.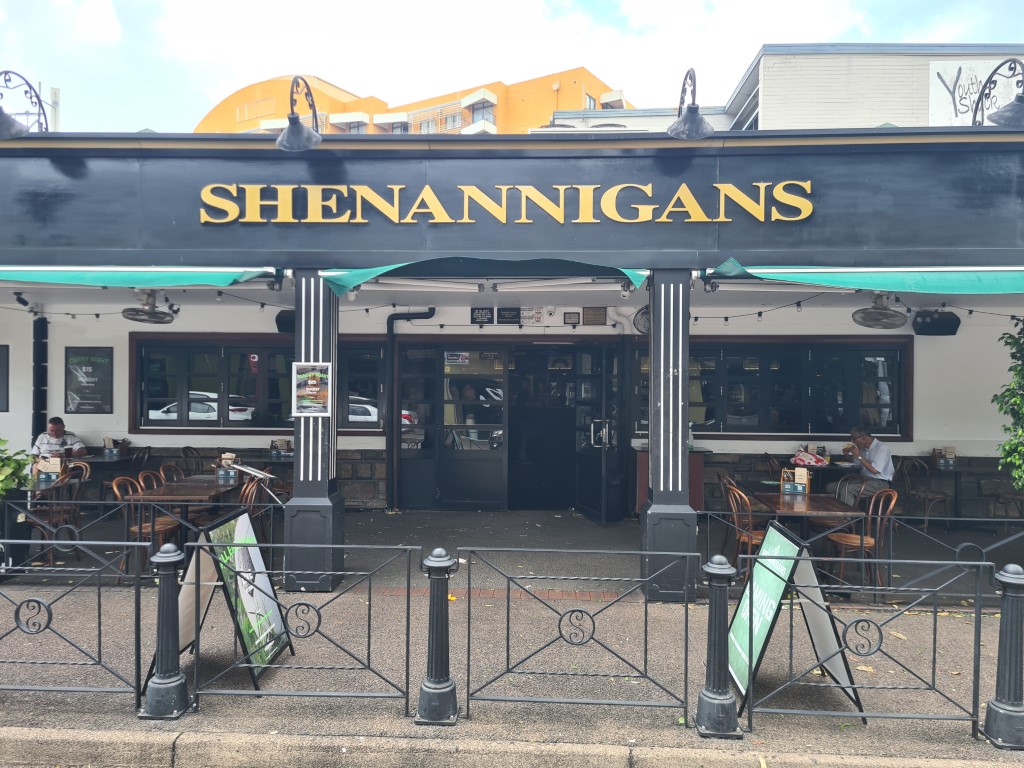 This is a classic English Breakfast (or Aussie breakfast) with 2 Eggs, 2 Pork Sausages, 2 rashers of bacon, 2 Hash browns, 1 slice of fried toast, mushrooms, black pudding and a big bowl of baked beans (toot toot!), all this for just $24 which is a pretty good price for such a big brekkie! Things are expensive in Darwin and lot of cafes sell their big breakfast at a higher price/ So good value for a big feed!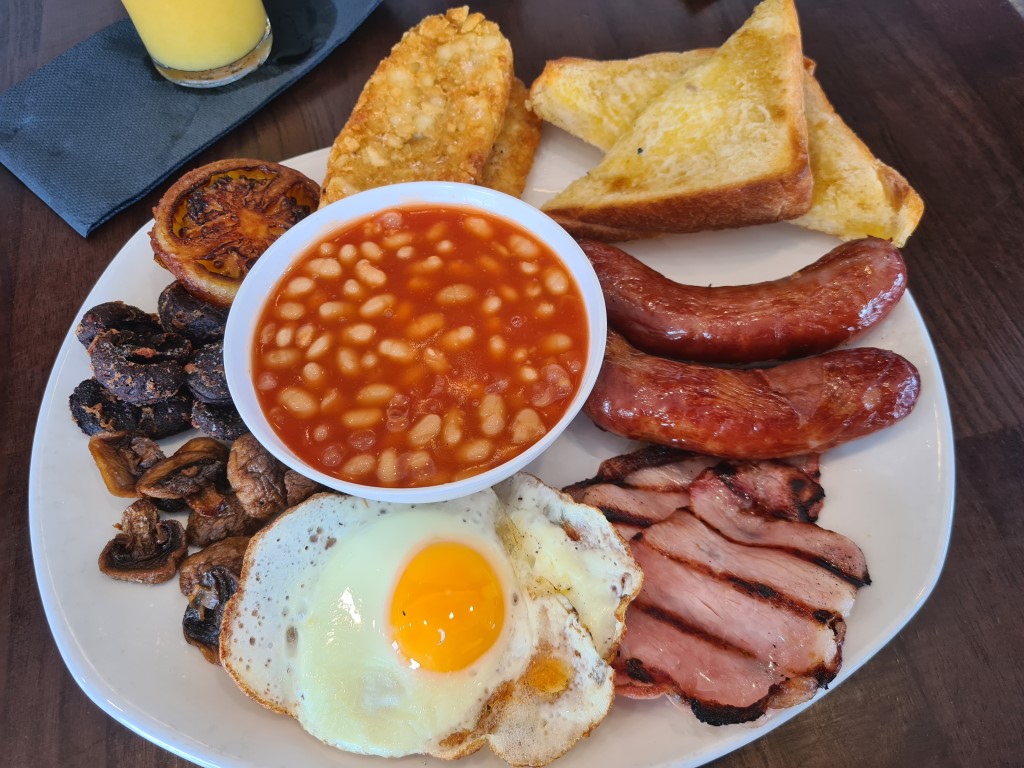 The big breakfast is available all day long and they also got other breakfast items on the menu. There are 2 other breakfast items, 1 is the Simple Breakfast with 2 eggs, 2hash browns and bacon. The other is a Veggie Breakfast See the breakfast menu at Shenanigans Irish Pub Darwin: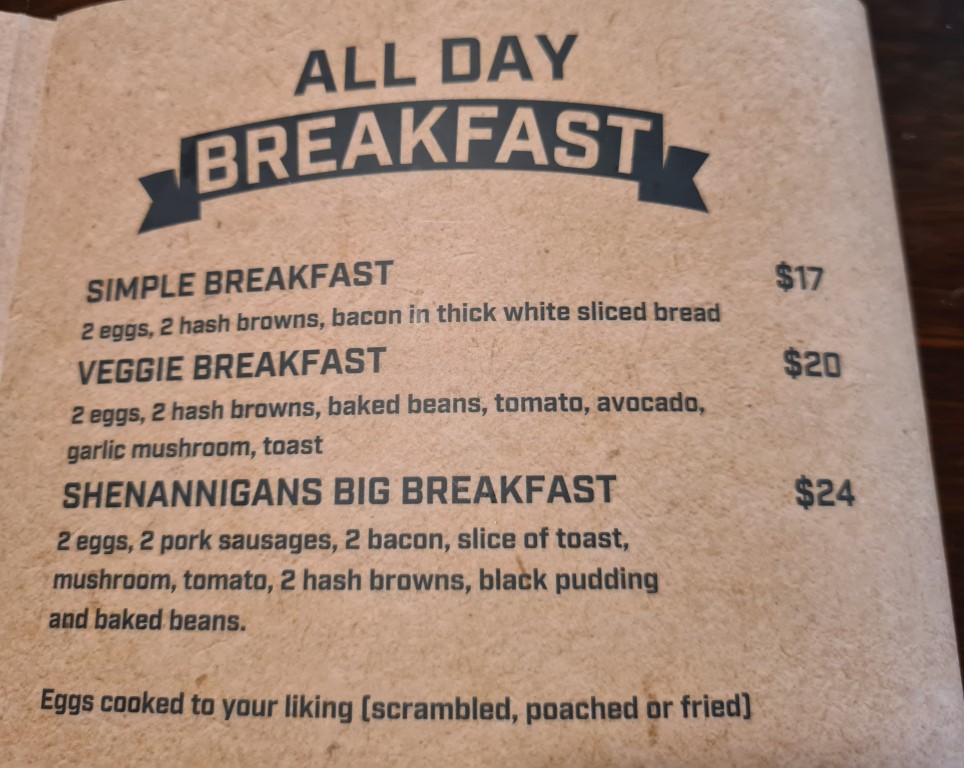 The pub opens 10am everyday but the kitchen only opens at 11am so this one is for a late breakfast for early lunch or any other time of the day!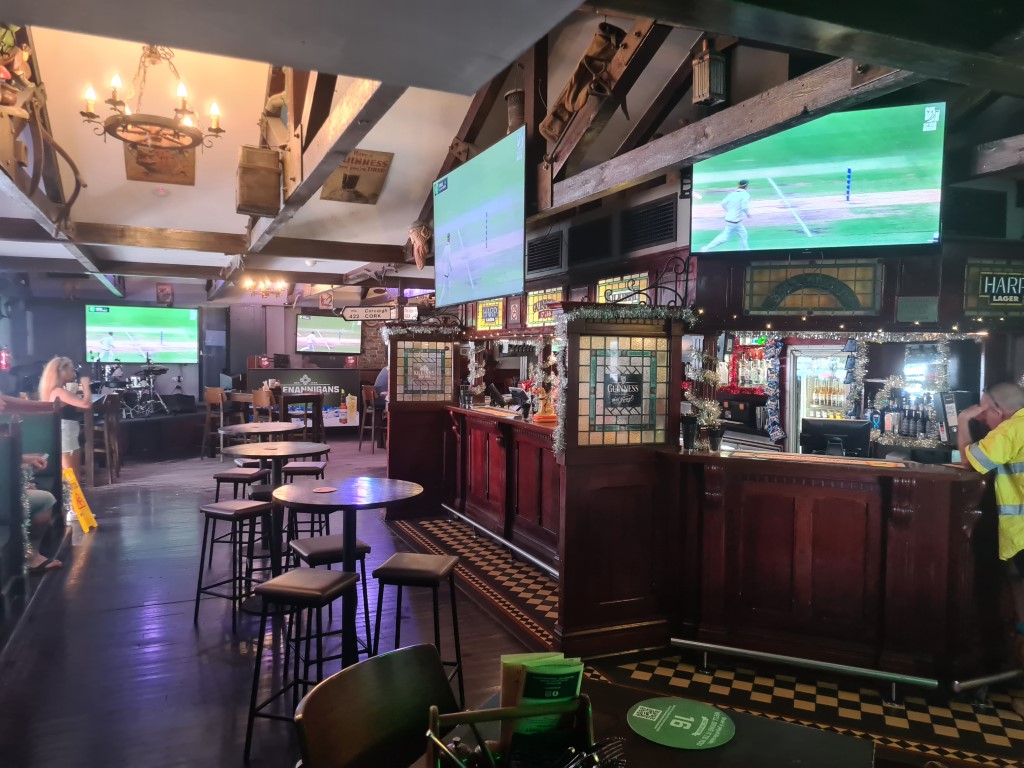 Shenanigans Irish Pub
69 Mitchell Street
Darwin
Opens at 10am but the kitchen only opens at 11am
Check out the location of Shenanigans Irish Pub in Darwin