Hungry Wombat Japanese Udon Noodle Cafe Cairns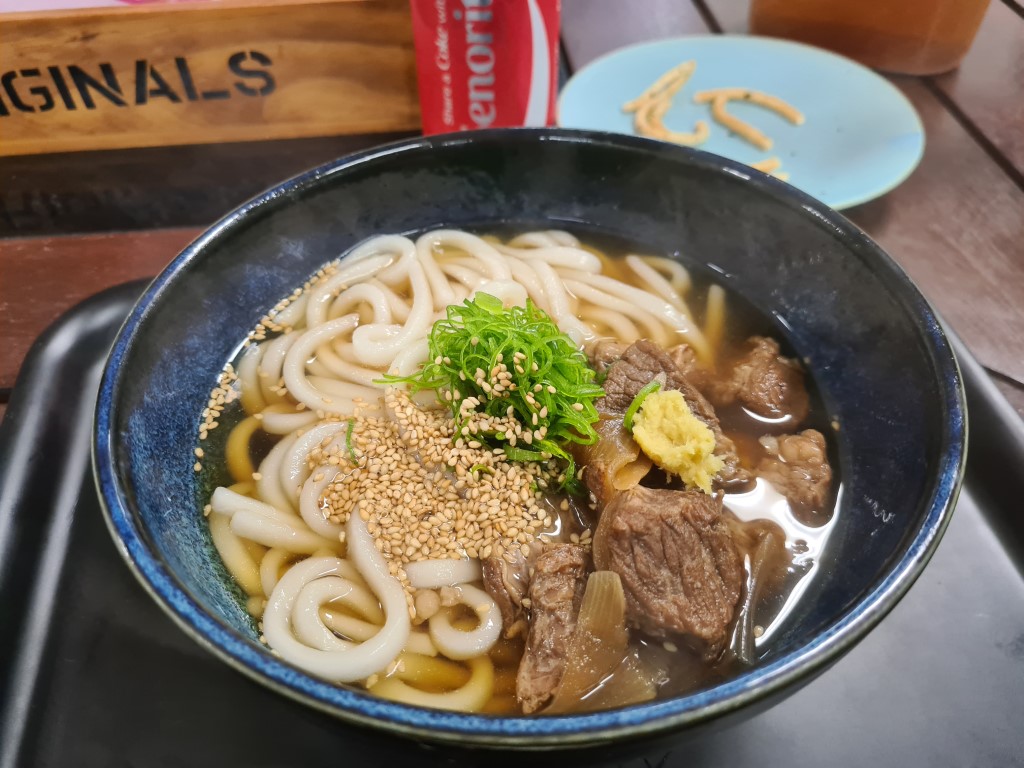 Hungry Wombat is an awesome Japanese restaurant specialising in hand made Udon noodles and tempura. Located in the Orchid Plaza right in the heart of Cairns city centre, between Lake Street and Abbott Street. This is a real hidden gem, serving up some delicious home made udon noodles by a family run restaurant.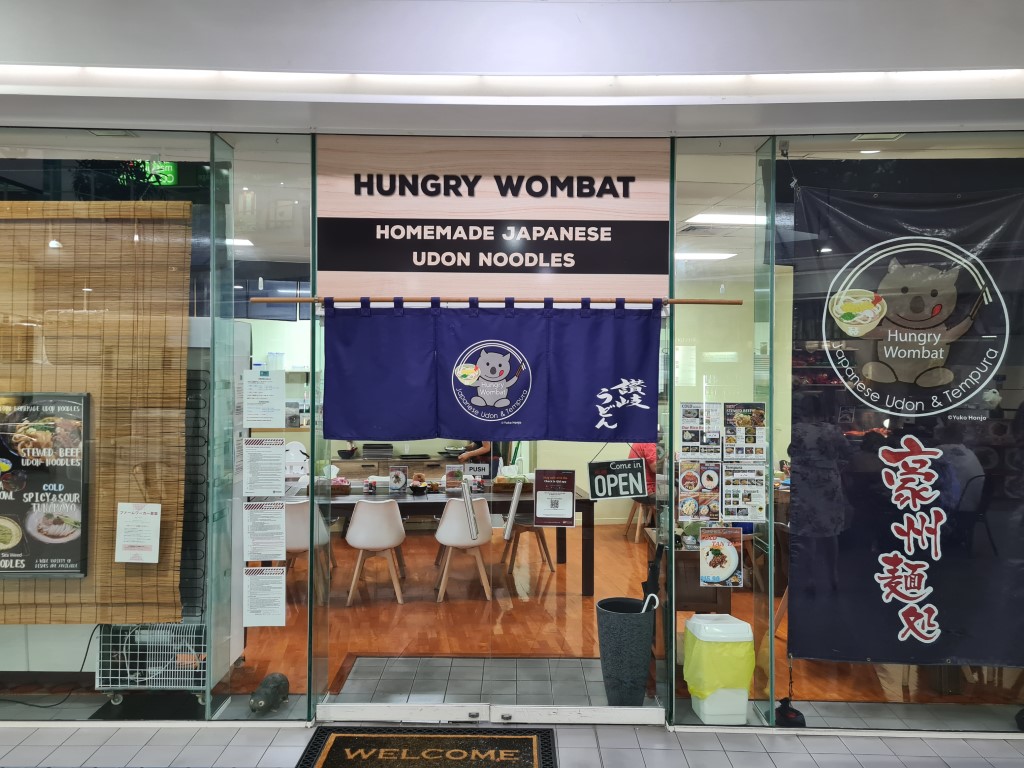 This is a very popular Japanese Udon noodle restaurant. I tried to get in here for lunch over a few days but each time I walked past it was packed full of hungry diners enjoying the food. I ended up going in for an early lunch at 11.30am and was able to get a table.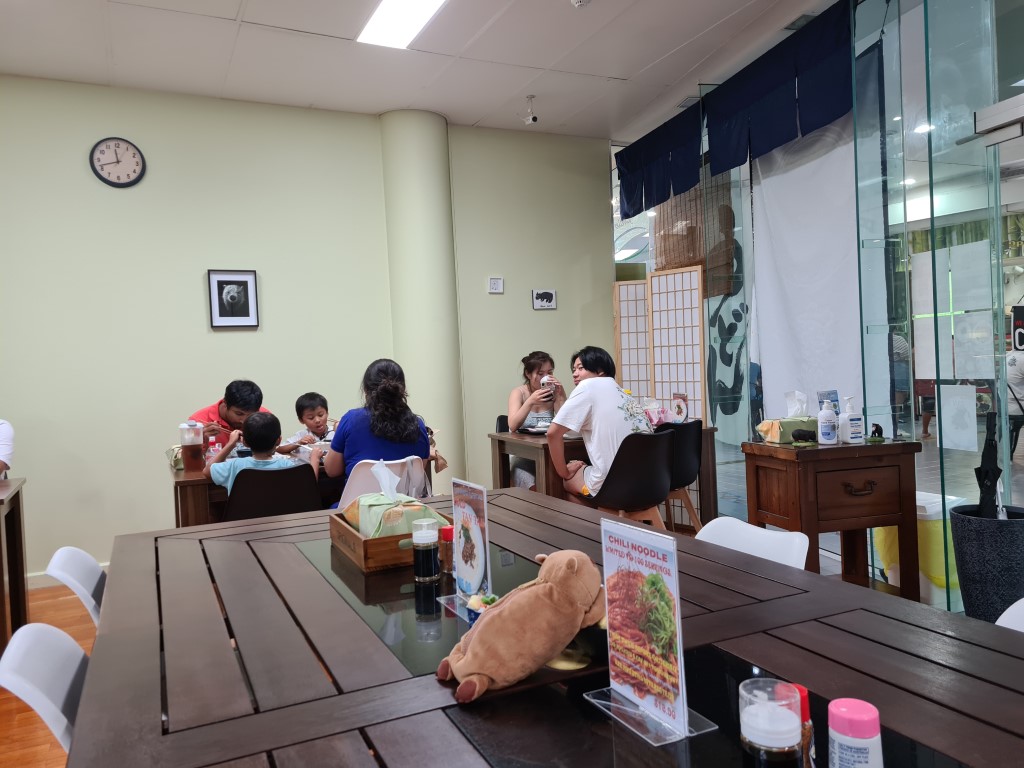 I love Udon noodle soup. I usually go for a Tempura Prawn Udon Noodle Soup but when I saw their signature dish is a stewed beef udon noodle soup I had to try this, and I was so glad I gave it a go. Delicious!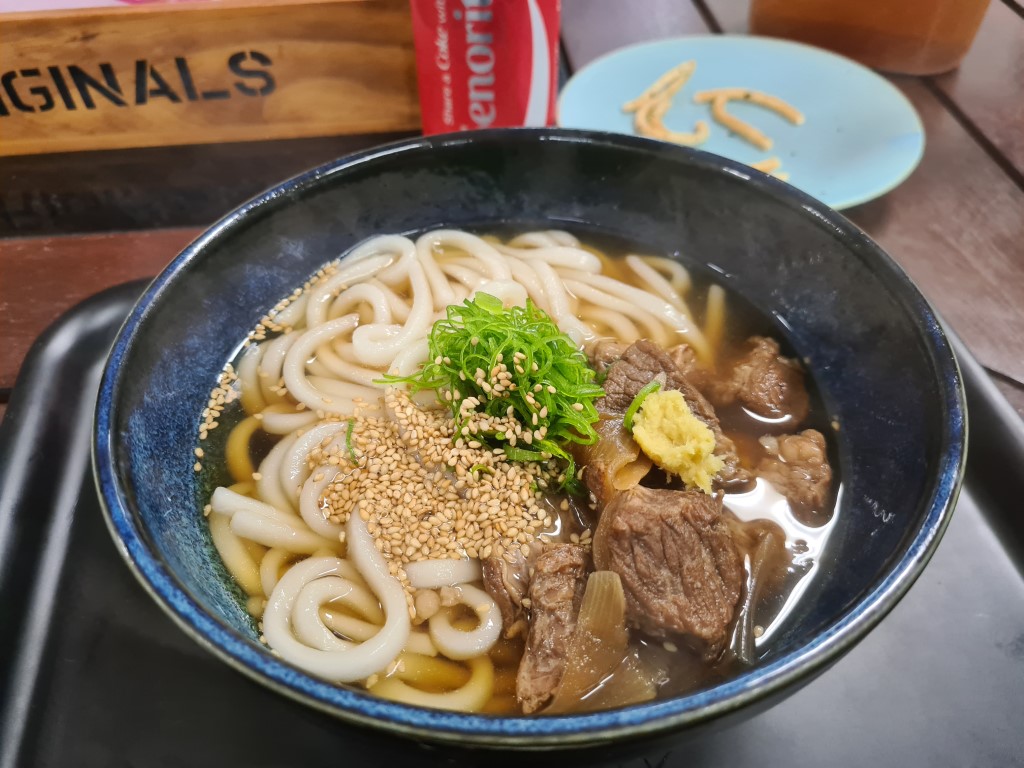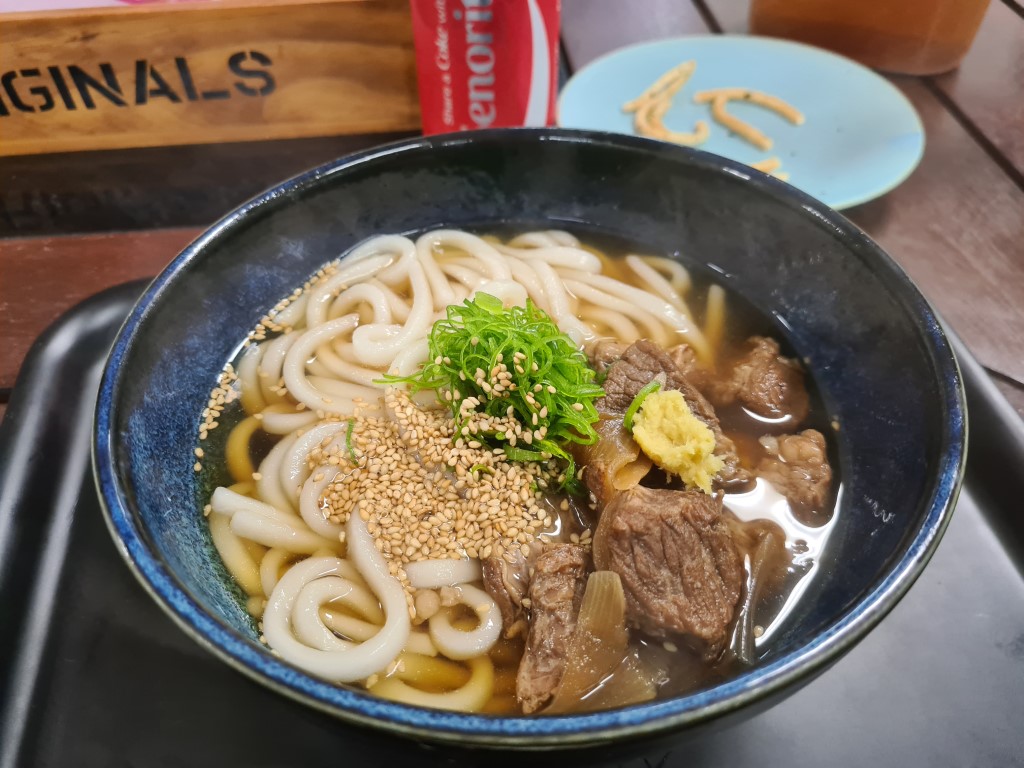 The stewed beef is slow cooked so the beef is really tender and rich with flavour. The beef just falls apart. The hand made udon noodle are nice and thick and the broth is also packed with flavour. You get a choice of medium or large bowl of the noodle soup. I went for the medium which still quite a reasonable serving, a good size for a lunch time meal.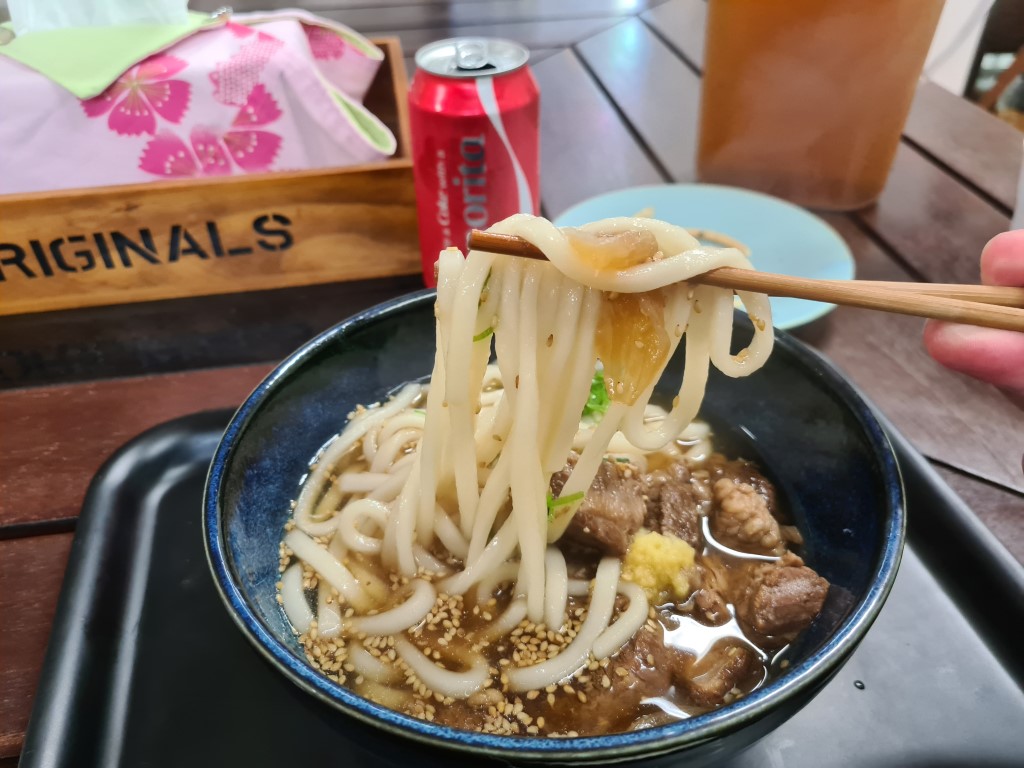 When you first sit down, the friendly staff bring over a large container of complimentary tea as well as a plate of complimentary fried udon noodles, a delicious snack to munch on while they are preparing your meal.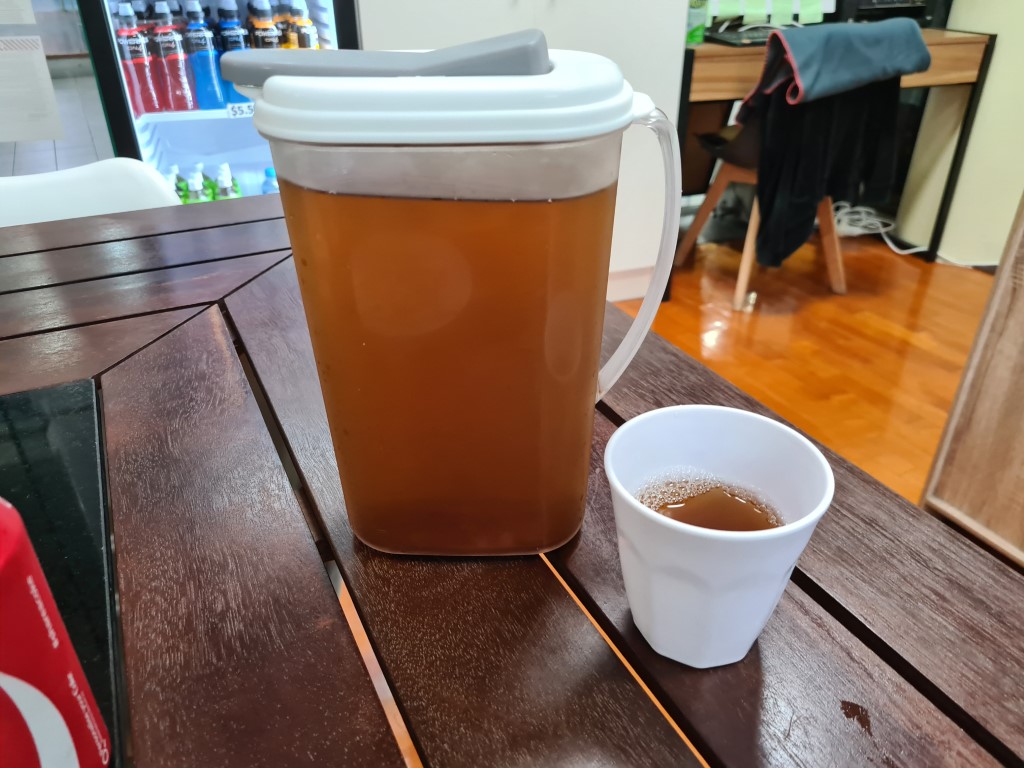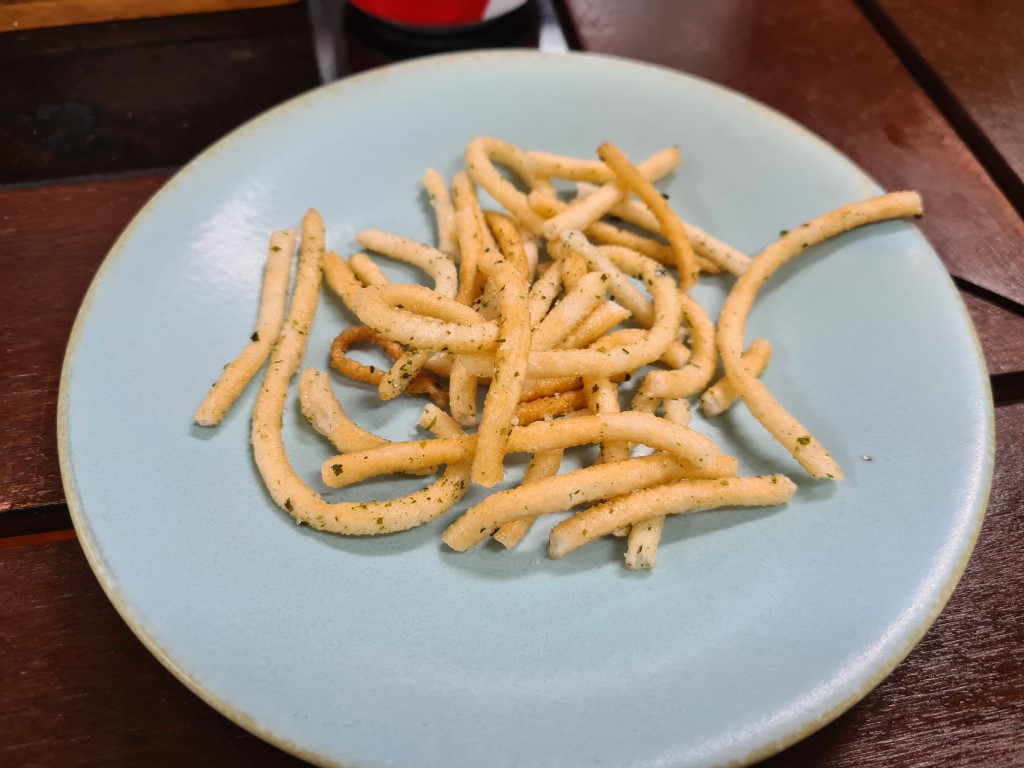 If you are visiting Cairns, then do yourself a flavour….and get into the Hungry Wombat for their delicious Udon Noodles. I can't wait to get back and try some of their tempura too.
Hungry Wombat Udon Restaurant
Shop 8 Orchid Plaza
58 Lake St
Cairns City
Open for lunch Wed, Thurs, Fri, Sat and Sun 11am – 3pm
Open for dinner Wed, Thurs, Fri and Sat 5pm – 8pm
Check out the location of Hungry Wombat Udon Restaurant in the heart of Cairns City