Nobu Japanese Restaurant City of Dreams Manila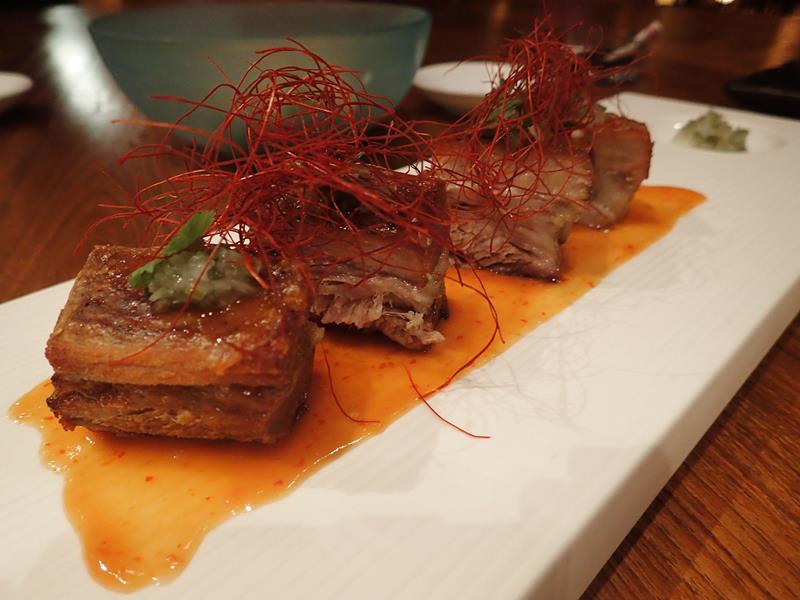 I went in for dinner at Nobu Japanese Restaurant at the City of Dreams in Paranque City Manila. This is the second Nobu restaurant I have dined at, the previous Nobu dining experience was at Nobu in Melbourne's Crown Entertainment Venue.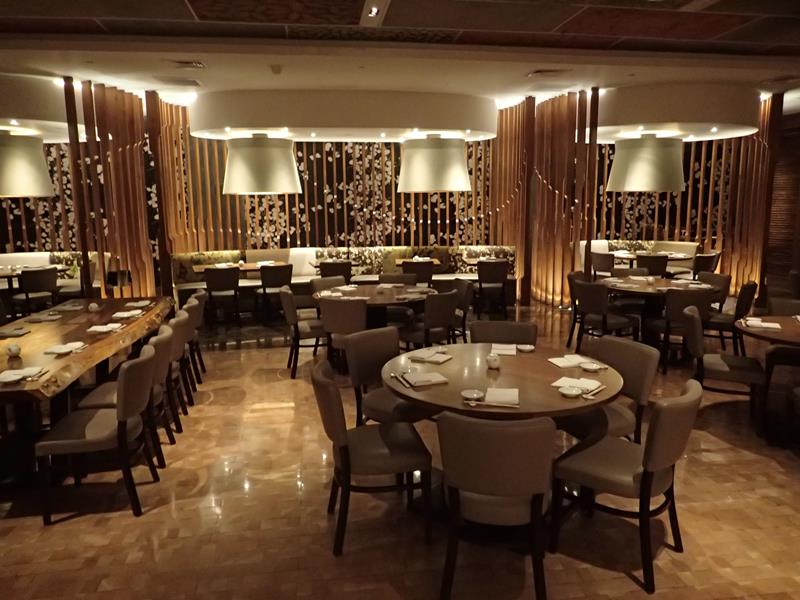 So after 2 dining experiences at Nobu I can honestly say Nobu is an underwhelming dining experience!!
I love Japanese food. I dine at loads of Japanese restaurants in Sydney and around Australia and I visit Tokyo a few times a year and there are hundreds of Japanese dishes I adore. Japanese food is so complex, with master chefs creating gastronomic meals which are delightful. So what is different about the food at Nobu.
Nobu restaurants portray Japanese fusion food. I haven't quite worked out what the Japanese food is fused with but the chefs at Nobu seem to just try to add too much complexity to their food. If it aint broken don't try to fix it. Japanese food is already complex so why try to add more complexity.
To give an example of the food at Nobu at City of Dreams Manila. Our waiter highly recommended the  Rock Shrimp Tempura (990 Pesos around A$26). Now tempura is one of my favourite Japanese meals. The light and crispy batter should be light and crispy. Now the Rock Shrimp Tempura came out and was smothered in a creamy sauce. You have a choice of Creamy Spicy, Creamy Jalapeno or the Butter Ponzu sauce. With the sauce smothering the delightfully fresh rock shrimp, the tempura was not light and crispy but heavy and soggy! The sauce tasted nice (we went for the Creamy Spicy – just a tiny bit spicy). If they had provided the sauce on a separate bowl to allow you to dip the light crispy tempura in, this would have been a nice dish. Why smother in sauce and take away the key aspect of tempura – light and crispy batter!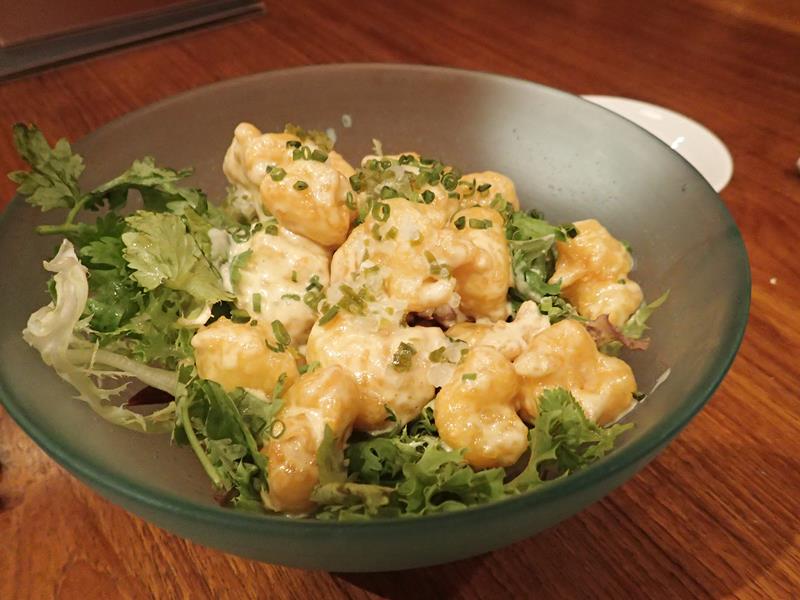 The other dish we shared was the Pork Belly with Spicy Miso (1400 Pesos around A$37). Now this dish came out and looked excellent. Decent sized cubes of pork belly with a crispy pork crackling on top. Now not sure if the chef forgot the spicy miso but there was nothing spicy about this dish. Actually quite a bland flavor. There were loads of shards of what I presume was saffron (looked like but no taste). A delightfully appealing looking dish but underwhelming taste and dining experience.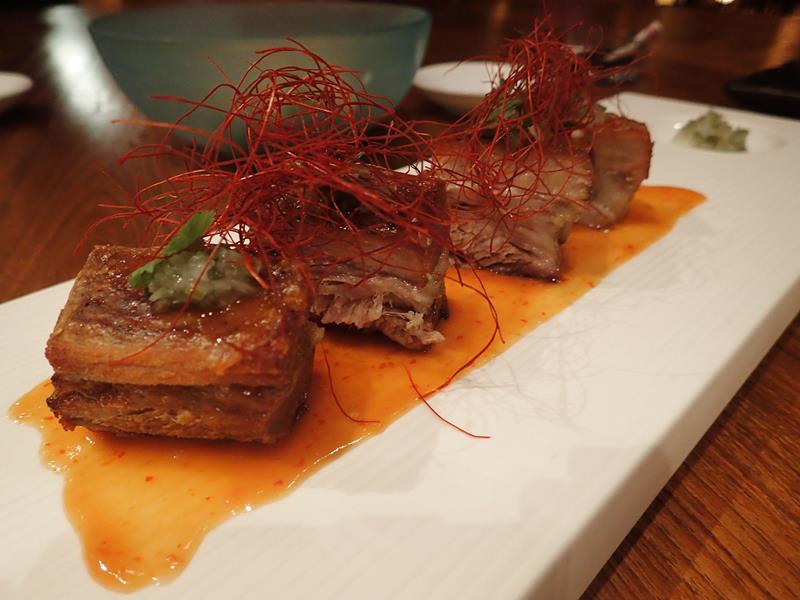 There are a few different dining options at Nobu in Manila. You can sit at the standard dining tables, at the sushi counter or there are small teppanyaki tables that fit 4 people. We actually dined outside which is the smoking section. The section outside have large sofa booths surrounded by a pond.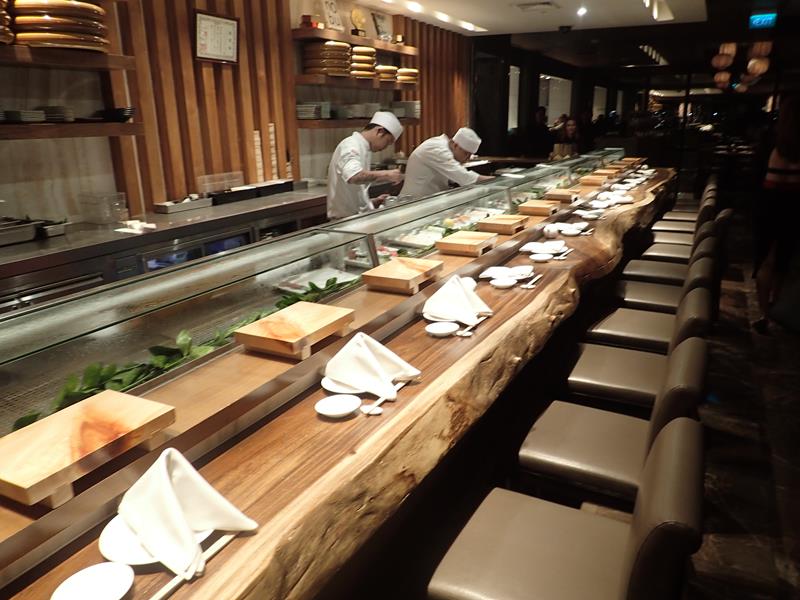 We were there for dinner on a Friday night which I would have expected to be their busiest night. It is a very large restaurant and there were only 4 tables of diners. There were more staff than people eating!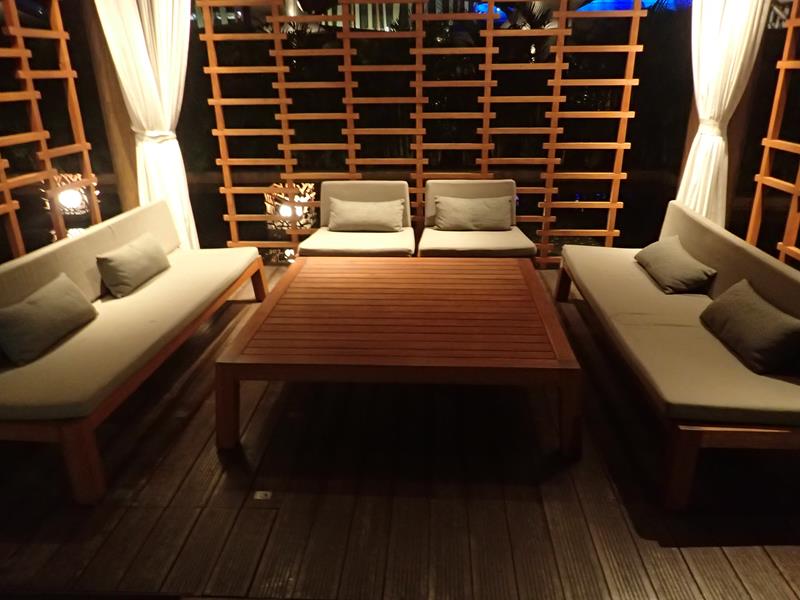 As you see in the 2 examples above, the prices at Nobu are not cheap. For the prices they charge I would expect an outstanding dinner. Final verdict – FAIL! I've now dined at 2 Nobu restaurants but no more will be added to the dining experience!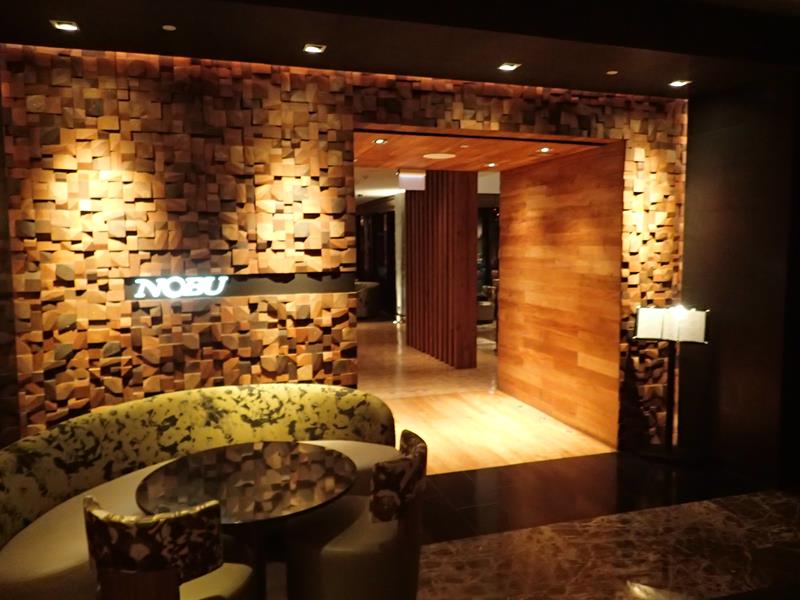 For some awesome Japanese food in City of Dreams in Manila check out Hide Yamamoto Japanese Restaurant.
Nobu Japanese Restaurant
North Tower
Nobu Hotel
City of Dreams
Aseana Boulevard
Paranaque City
Manila
Website: http://www.noburestaurants.com/manila
Check out the location of Nobu Japanese Restaurant in Manila
Check out the most popular Manila articles on this site