The Sambal Indonesian Cuisine Restaurant Sydney CBD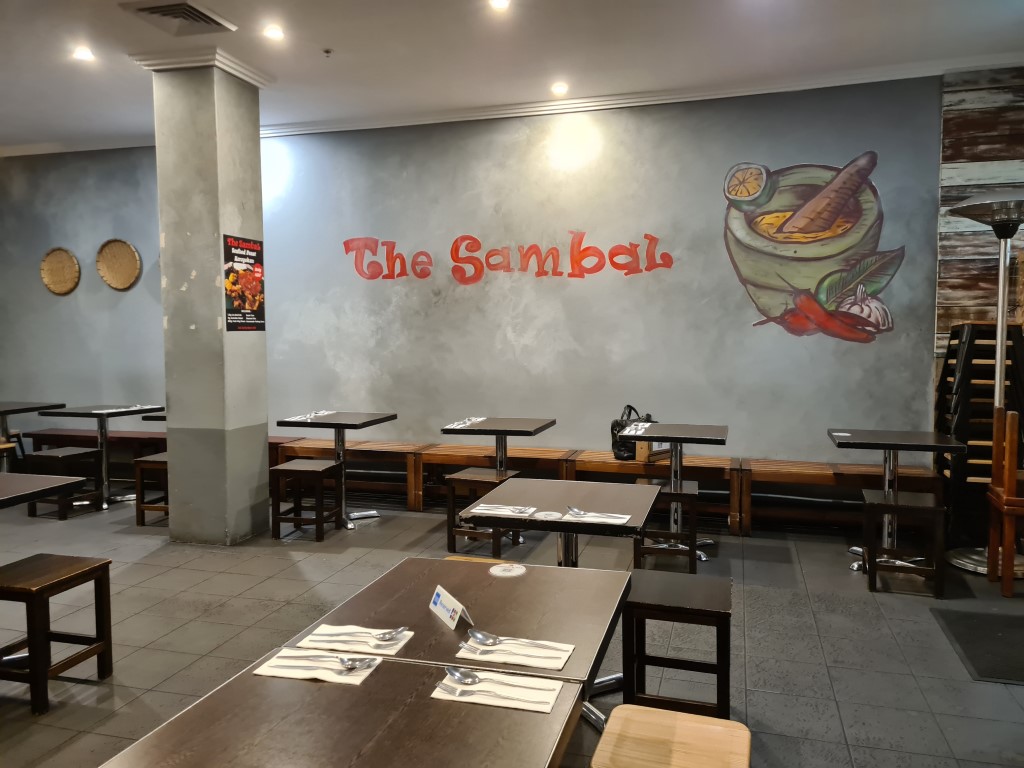 The Sambal Indonesian Cuisine Restaurant is a cheap eats restaurant in the heart of Sydney CBD serving a great range of traditional Indonesian food. Located on Kent Street, just a few minutes walk from Town Hall Train Station.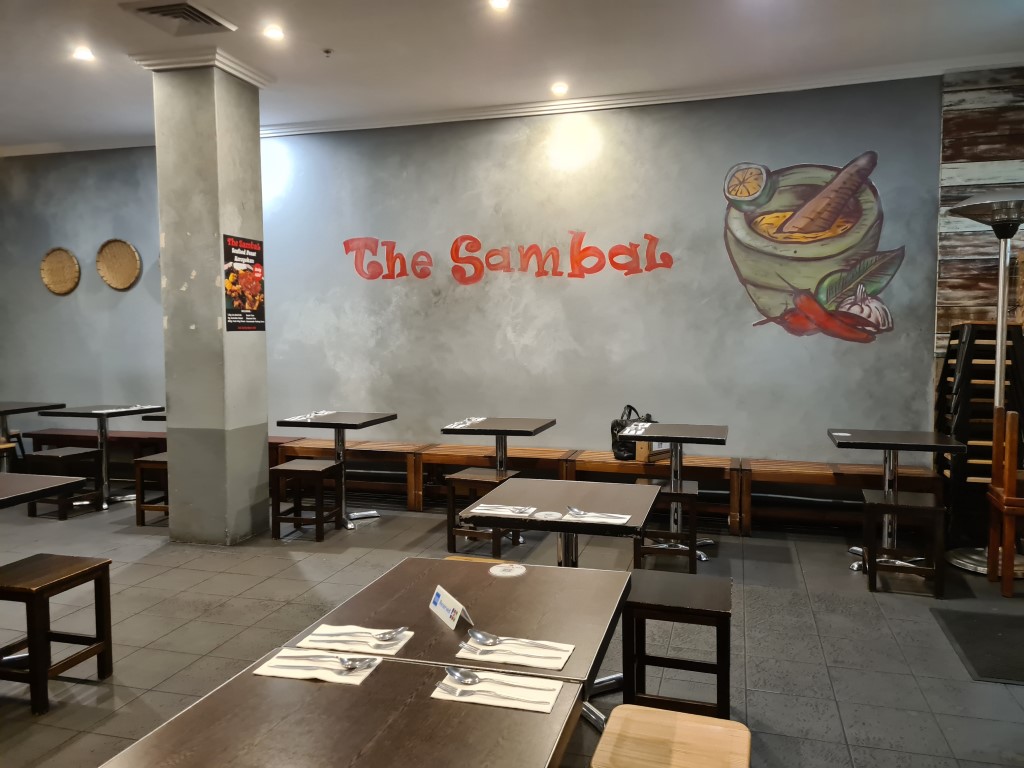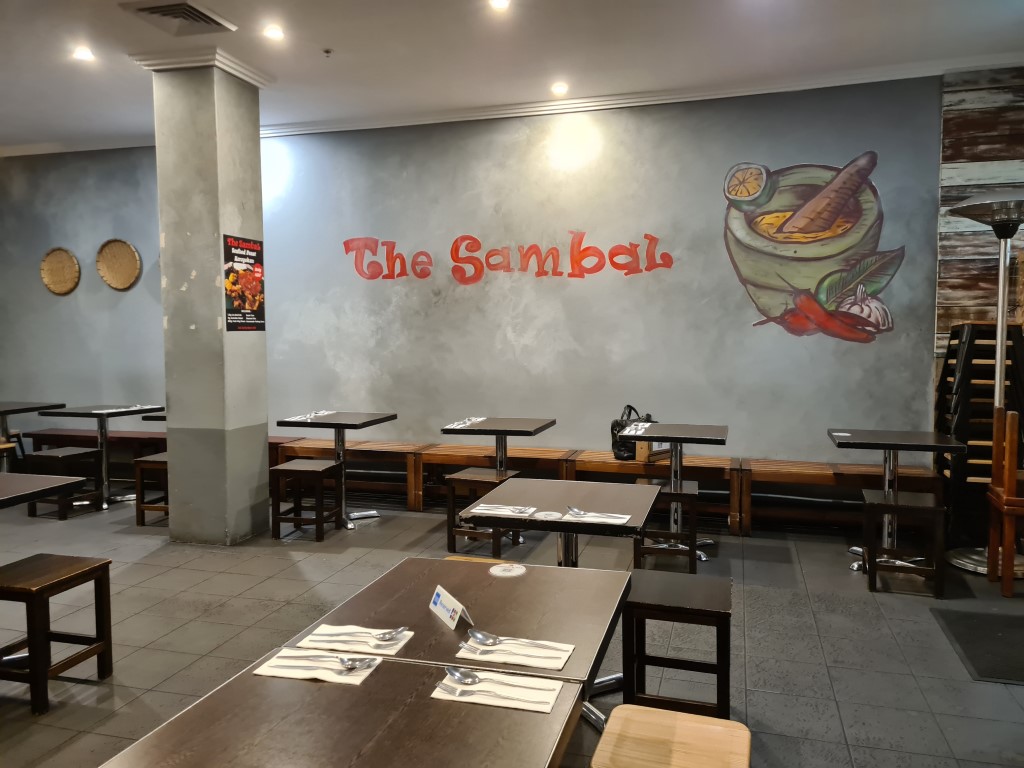 I am a regularly visitor to Indonesia, so it is great to find this restaurant in Sydney city, which serves up food that I am familiar with in Indonesia. I dont just visit Bali, but go to other areas like Sumatra and Sulawesi, and this restaurant does serve some of the regional foods found on the different islands of Indonesia.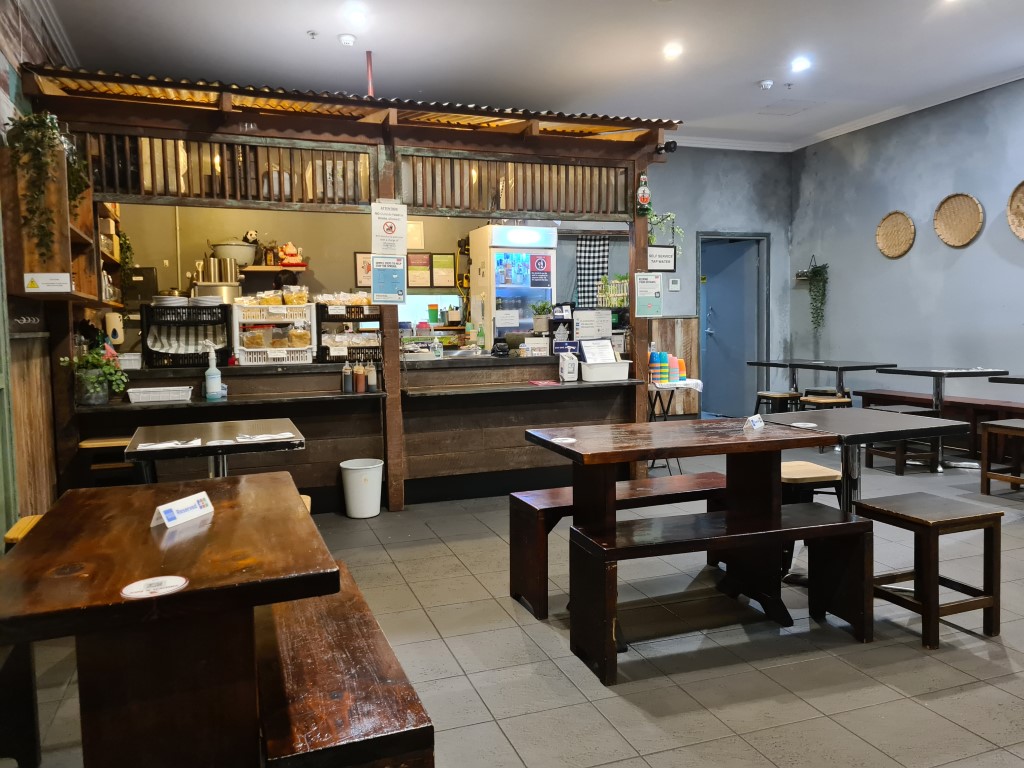 On my last visit I had the very tasty Gulai Ayam Padang, which is an awesome chicken curry which comes from Padang in West Sumatra. The chicken is slow cooked in a curry with jack fruit, which gives the curry a slightly sweet taste but still with a spicy curry flavour. This delicious curry is only $14 and quite a large serving.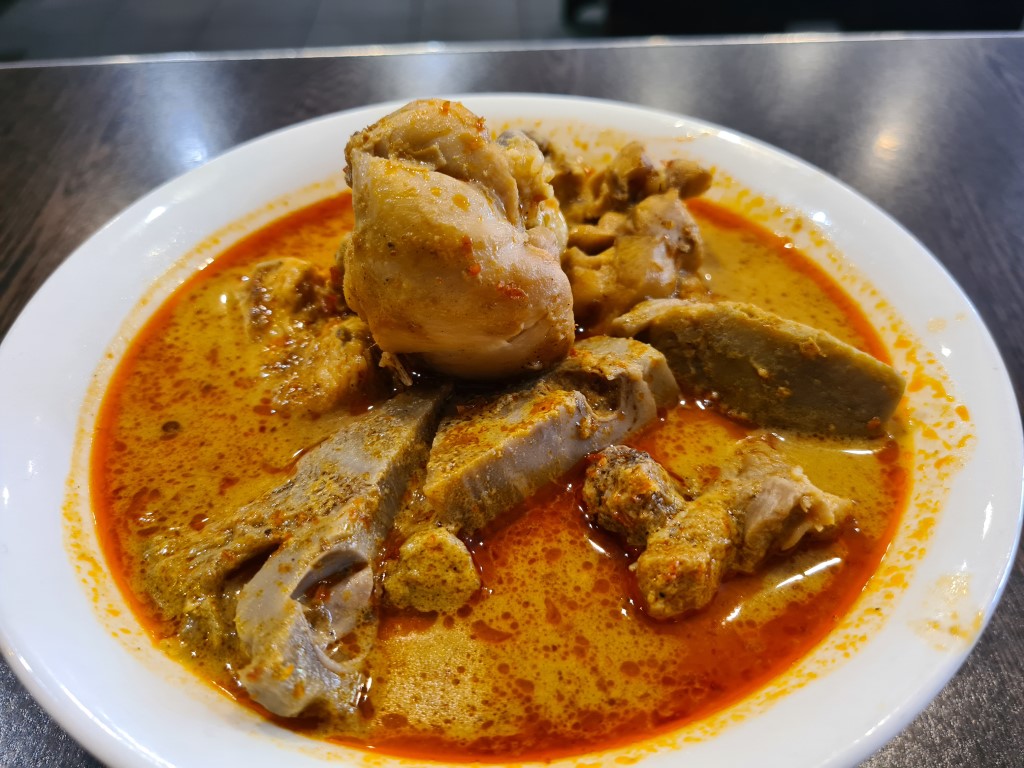 On my first visit to The Sambal, I had their traditional Nasi Goreng fried rice ($13) which is one of the most popular dishes in Indonesia, found on every island. This is your classic Indonesian fried rice with a fried egg served on top.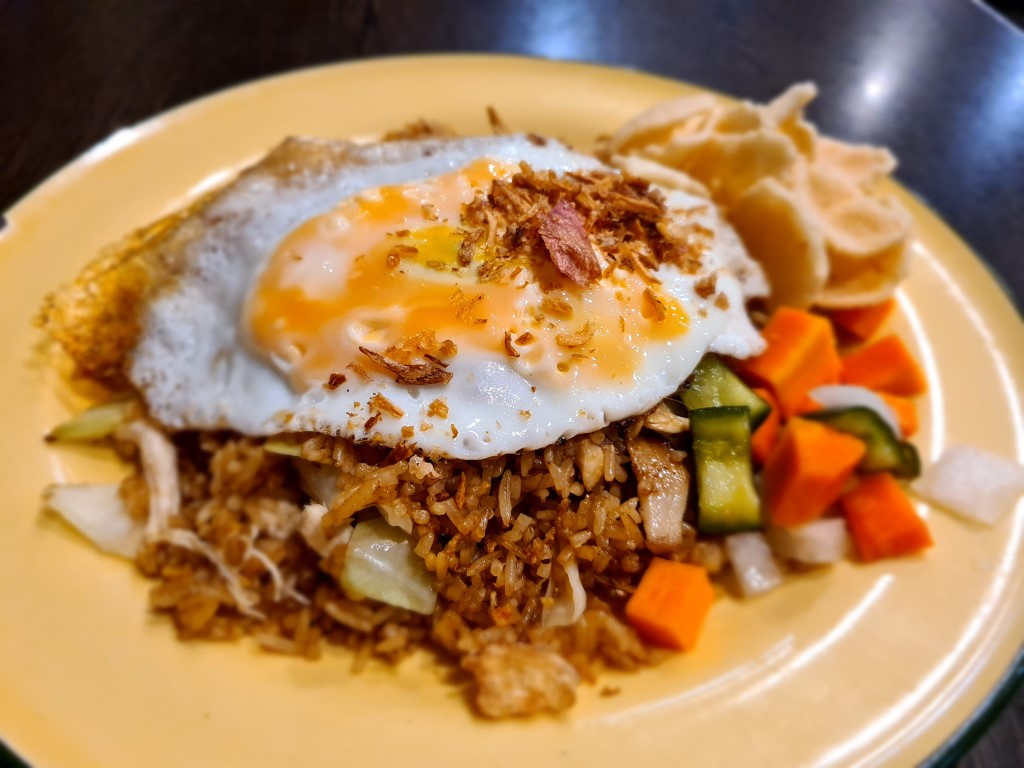 Looking at their menu, there is a huge list of different dishes I want to try on my next visits. These include the lumpia spring rolls, Soto ayam chicken soup, Gado gado, sate, beef rendang (also from West Sumatra) and the bebek goreng (fried duck from Bali). This should keep me going for the next 5 visits. I will be back soon Sambal!
The Sambal Indonesian Cuisine
Shop A 432 Kent Street
Sydney NSW 2000
Ph: 0423 636 793
Website: https://thesambalonkent.com.au/
Opening hours:
Monday 11am – 3pm
Tuesday 11am – 8pm
Wednesday 11am – 8pm
Thursday 11am – 9pm
Friday 11am – 9pm
Saturday 11am -9pm
Sunday CLOSED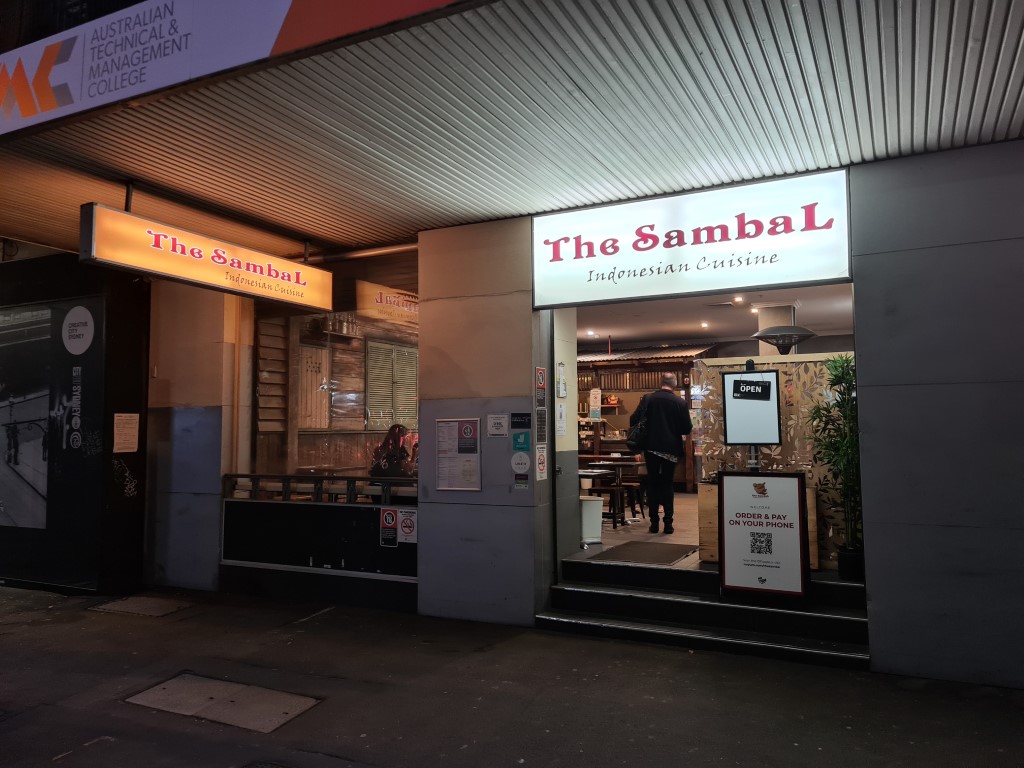 Check out the location of The Sambal Indonesian Restaurant in Sydney CBD