Yasukuni Shrine Tokyo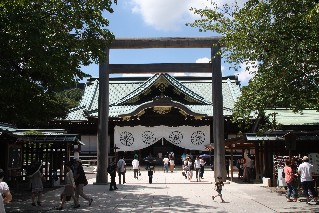 Yasukuni Shrine or Yasukuni Jinja (靖国神社) located in Tokyo was built by Emperor Meiji in 1869. Yasukuni Shrine enshrines over 2,466,000 names of Japanese people who have died during war time. This includes the Boshin War, Seinan War, Sino-Japanese War, Russo-Japanese War, World War I, the Manchurian Incident, the China Incident and World War II.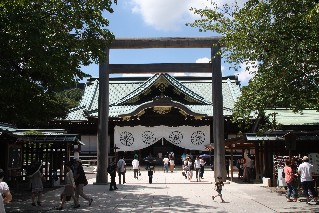 Many Japanese people visit Yasukuni Shrine twice a year, in Autumn and in Spring time. Both of these times are year, the grounds of Yasukuni Shrine are the most impressive, and is one of the best destinations to watch flowers. The flowers blossom in the Spring and the beautiful golden leaves on the trees during Autumn. The ceremonies offer meals and words of appreciation to the dead. Over 5 million people visit Yasukuni Shrine every year.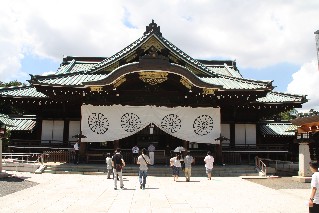 There is often controversy around Yasukuni Shrine as the enshrined are respected for defending Japan against foreign aggressors though as there are many Generals and high ranking military officials from the Second World War who are thought to have been the aggressors against other countries like the US, Singapore and Australia.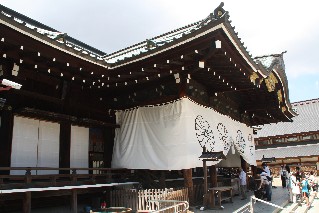 As you walk into the entrance of Yasukuni Shrine you pass under a huge Shinto Torii (Shinto gates) after which you come across a large bronze statue of Omura Masuhiro the Vice-Minister of War during Meiji Restoration period during the 1800s. Omura Masuhiro played an important role during the Boshin Civil War.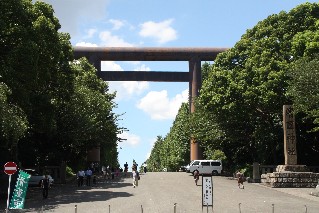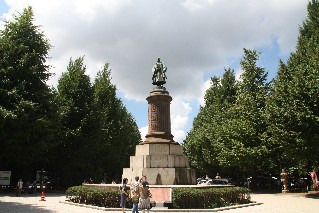 At the rear of Yasukuni Shrine are some beautiful, peaceful Japanese gardens with a large pond with Japanese Carp fish in it.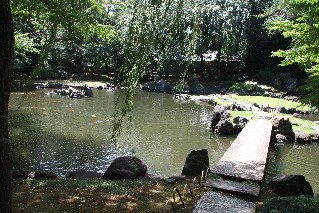 For more information about the Yasukuni Shrine and the ceremonies that are performed check out the official Yasukuni Shrine website in English.
Yushukan Museum
Right next to Yasukuni Shrine is the Yushukan Museum which is War museum with over 100,000 items on display including aircraft, one man submarines, armors and weapons. In the foyer of the museum is a Mitsubishi Type 0 Carrier-base Fighter plane and also a Model 89 15cm Cannon from 1929 as well as Model C56 Locomotive train. Entrance to the foyer is free though entrance to the main exhibition centre of the museum costs 800 Yen for adults, 500 Yen for University students, 300 Yen for High School Students and 100 yen for Elementary School Students. The museum is open April to September 9am – 5.30pm and October to March 9am to 5pm.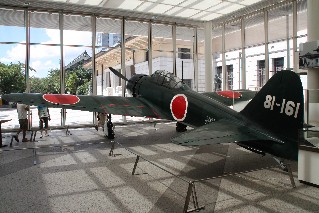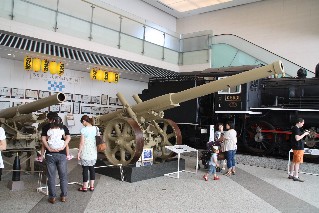 Markets at Yasukuni Shrine
On weekends there is a market next the entrance way of Yasukuni Shrine selling a range of used items especially relics from various wars including World War I and World War II. Items on sale include samurai solds, old army bayonets, Japanese army uniforms and hats.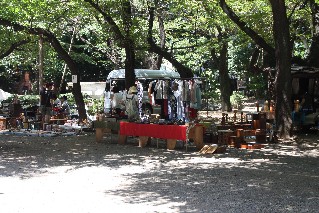 Also during cherry blossom season, night food markets are setup at Yasukuni Shrine serving a great range of Japanese street food like takoyaki, okonomiyaki, yakitori and some stores selling beer and hot sake.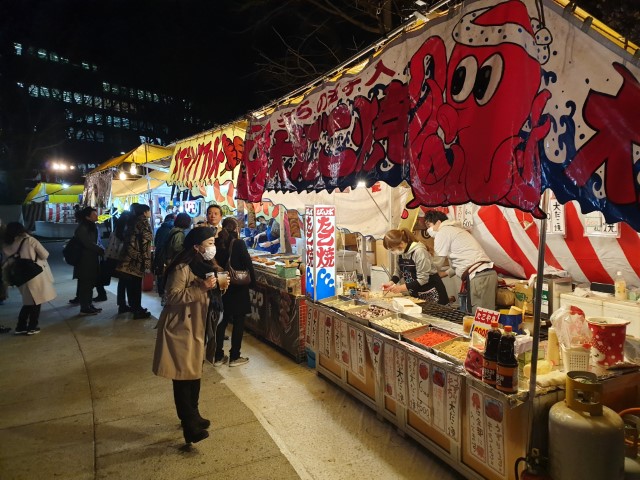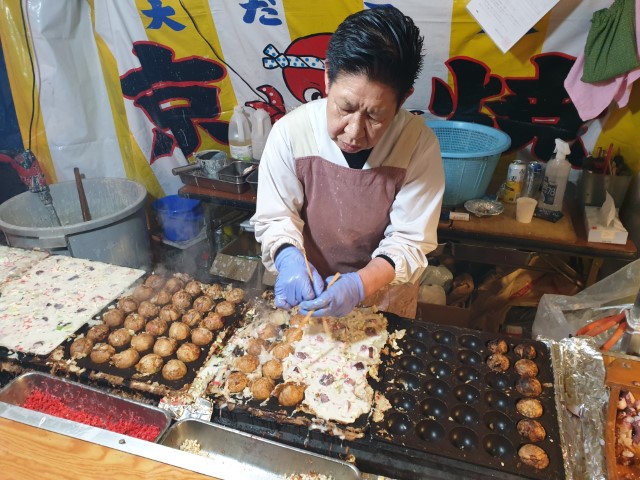 Getting to Yasukuni Shrine
Yasukuni Shrine is just 10 minutes walk from Kudanshita Metro Station on the Toei Shinjuku Line. You can get on this line from Shinjuku station.
Just across the road from Yasukuni Shrine is the Kitanomaru National Garden which are large gardens with good walking trails or large grassed areas for sun bathing or picnics. At the Kitanomaru National Garden you will also find the Nippon Budokan indoor arena which has regular sporting events including Martial Arts Tournaments. There is also the Science Museum, National Archives of Japan and the National Museum of Modern Arts.
The Kitanomaru National Gardens are one of the most popular spots for Cherry Blossom viewing which occurs around the end of March every year.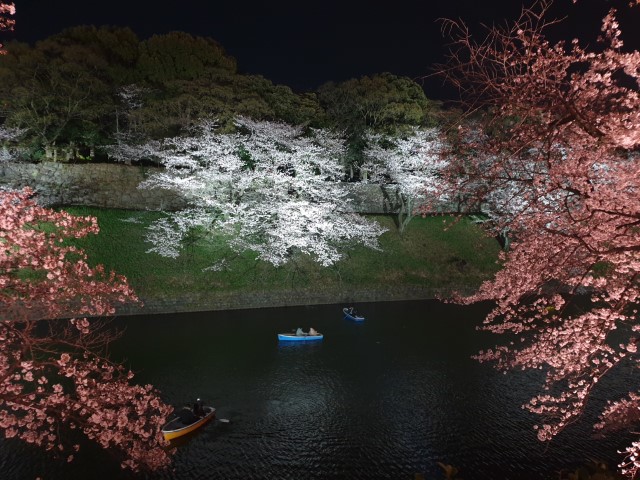 Check out the location of Yasukuni Shrine in Tokyo
[do_widget id=wpp-22]