Imahan Sukiyaki Restaurant in Nishi-Shinjuku Tokyo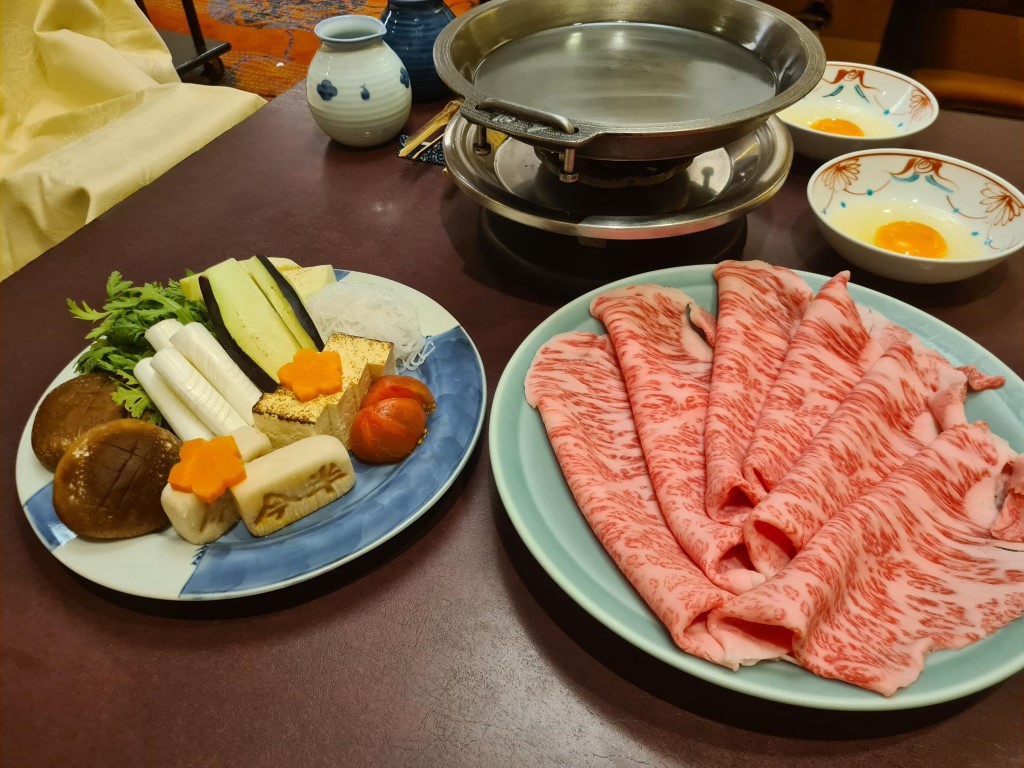 Imahan is a famous chain of top quality Sukiyaki and Shabu Shabu restaurants in Tokyo. I visited the Imahan in Nishi-Shinjuku which is located directly beneath the Hyatt Regency Hotel, across the road from the Hilton. The produce used at Imahan is top quality and the prices reflect. Expect to pay around $100 per person for Sukiyaki with drinks. It's official name is Ningyocho Imahan.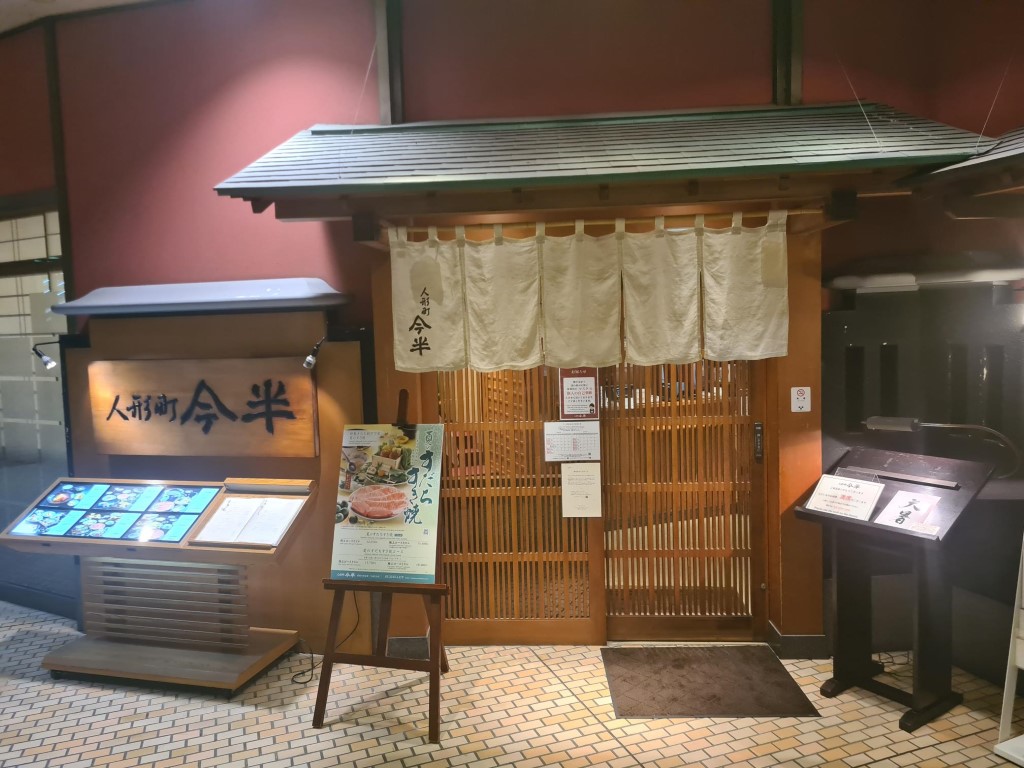 I visited here in July 2023 and had an excellent meal. There were 2 of us and the bill came to just over A$300 but we did knock back a fair few drinks and sake! The Sukiyaki menu has 3 options, High Quality Chuck at 6820 Yen per person (around A$71 or US$46), High Quality Beef at 9020 Yen per person (A$94 or US$61) or the Top Quality Beef at 13,860 Yen per person (around A$145 or US$94). We had the Top Quality Beef, we were told the beef comes from Kanagawa prefecture which is west of Tokyo..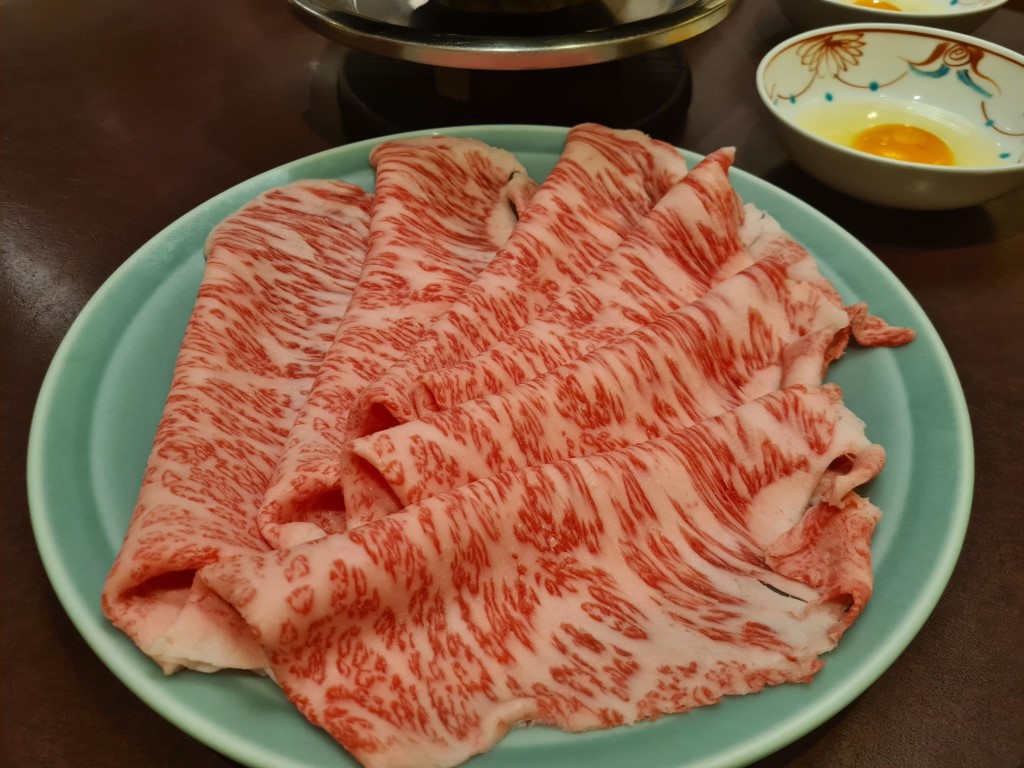 They start the meal with an appetizer which came in 2 small bowls. One was some tuna with slices of vegetables, not sure what the other one was 😉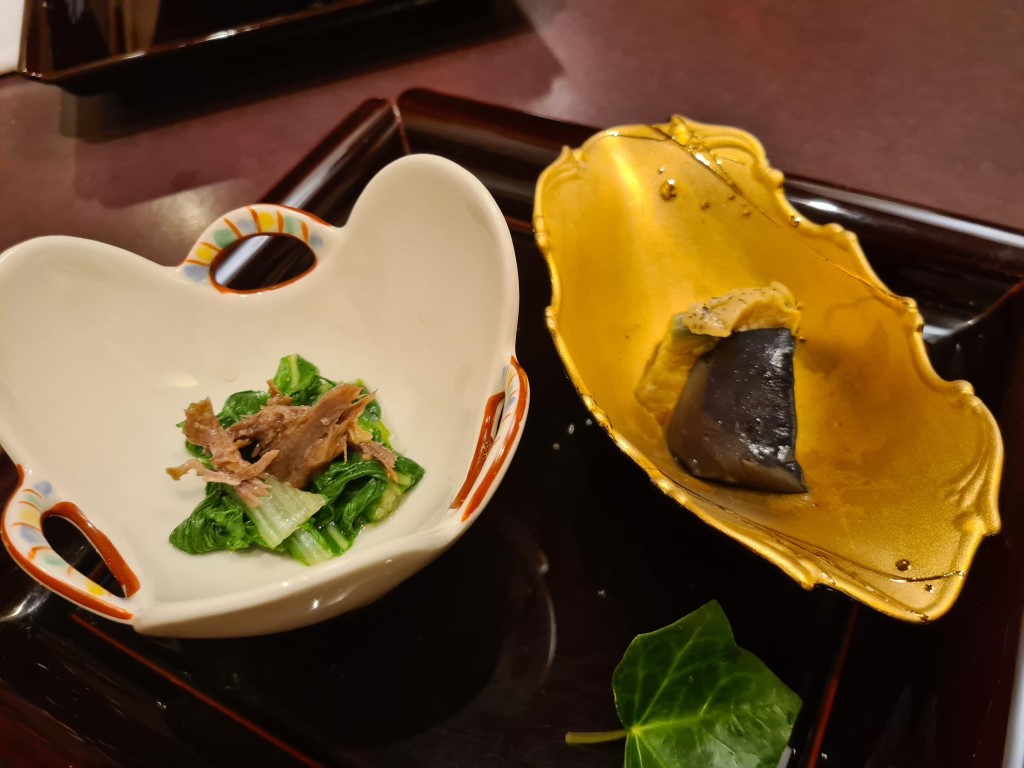 You get a personal chef who comes and prepares the sukiyaki at your table. They first start by cooking the thinly sliced beef, then after cook the vegetables. Each piece of beef is cooked only for up to 1 minute and then served in a bowl which has a raw egg inside.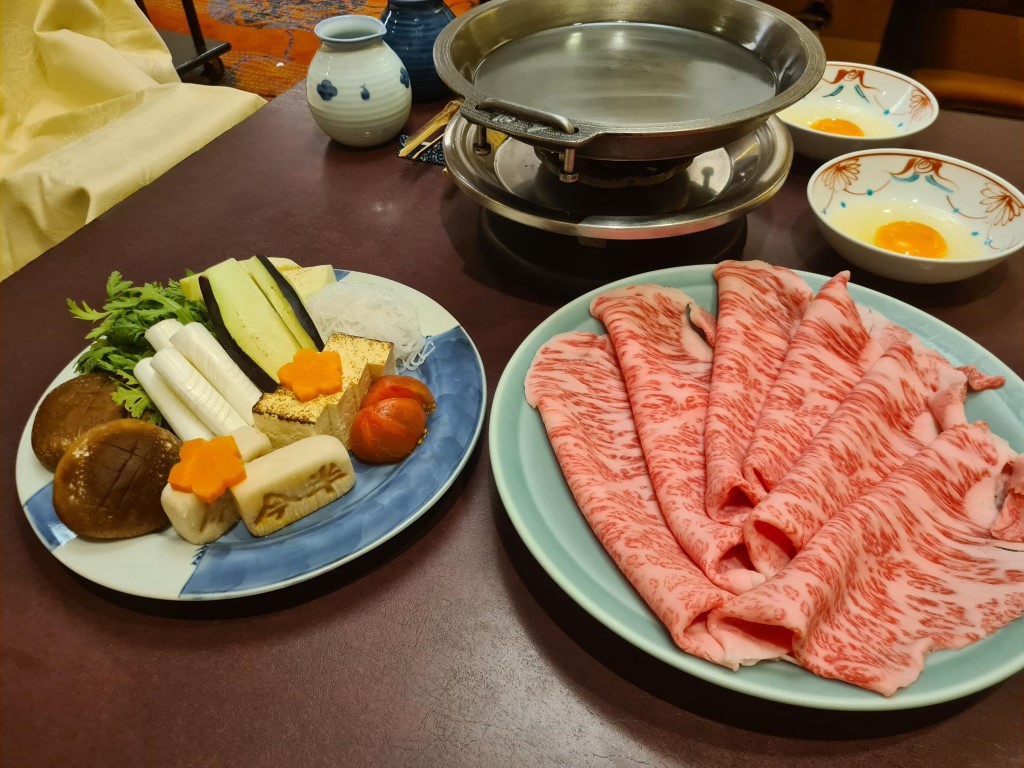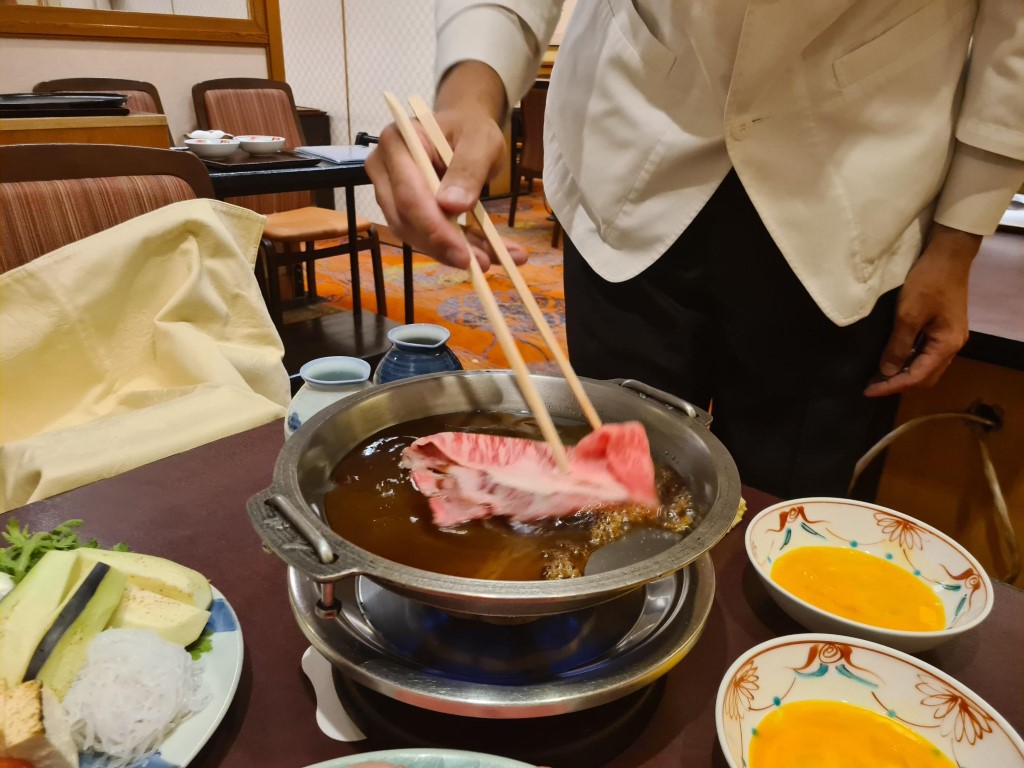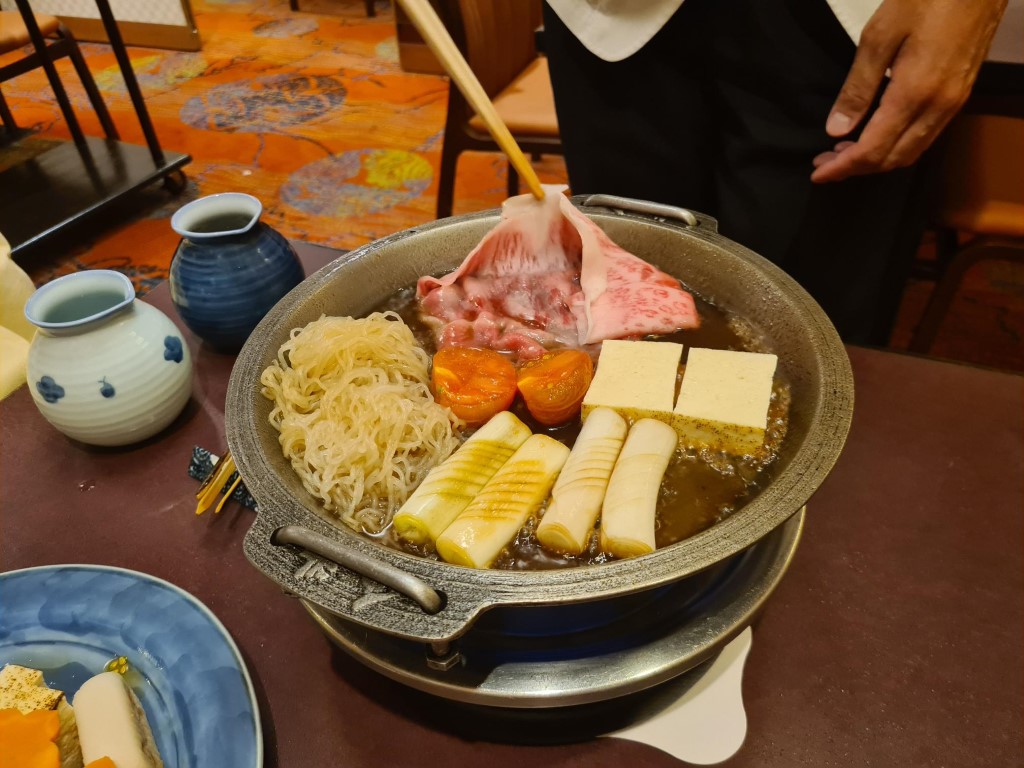 At the end of the meal, the chef mixes up some eggs and cooks in in the pan with all the left over Sukiyaki sauce. At this stage I was full so wasn't able to eat the egg dish. There is so much food in the Sukiyaki meal.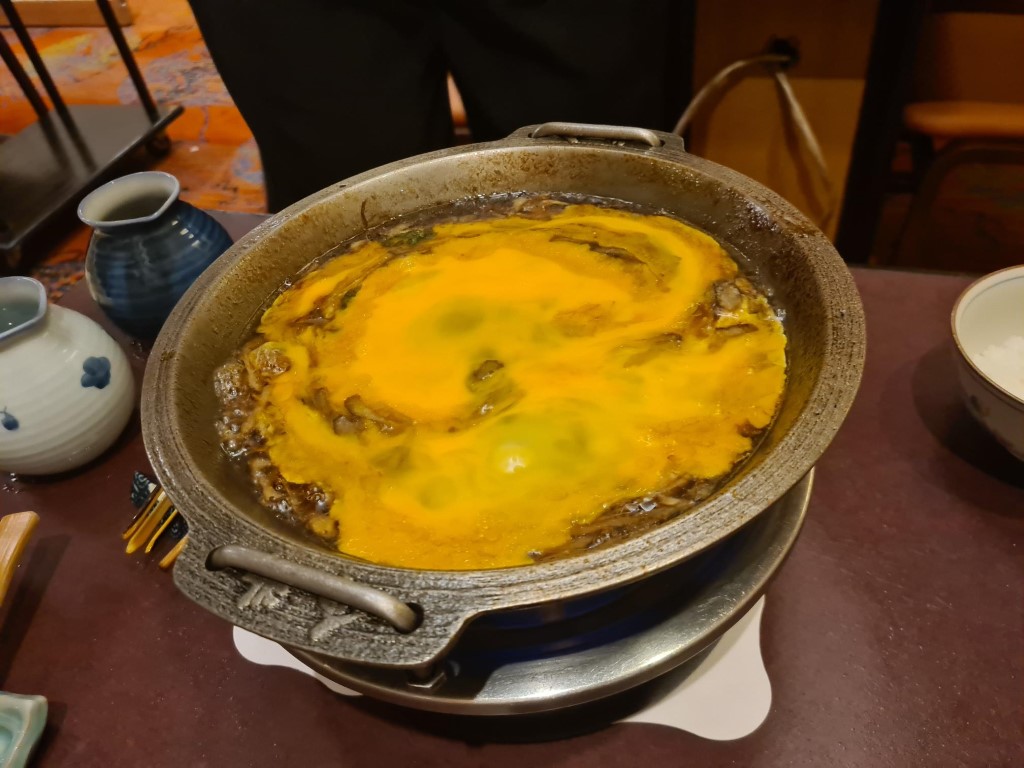 Last course is dessert which was a single scoop of ice-cream and some fruit. I managed to squeeze this one into my dessert stomach.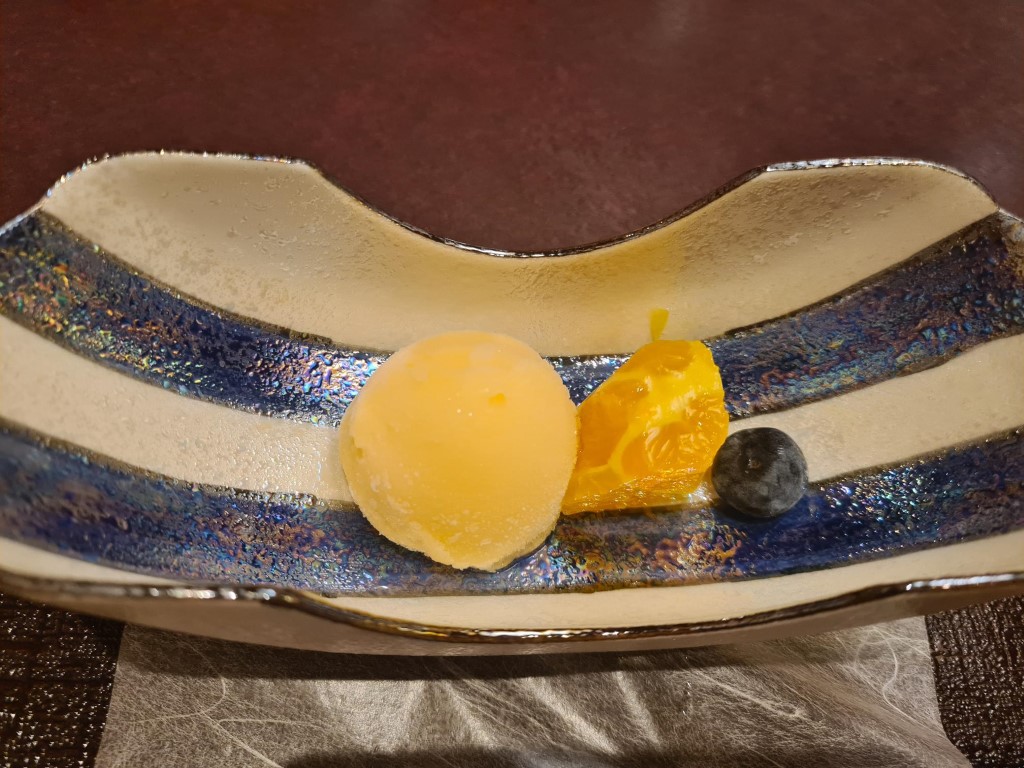 A very top quality meal that I highly recommend. The prices are very high but it is the full Japanese dining experience. I do recommend the sukiyaki at this restaurant.
Ninggyocho Imahan Restaurant
Website: https://imahan-tokyo.com/official/